In:
Good morning from beautiful Cozumel, Mexico!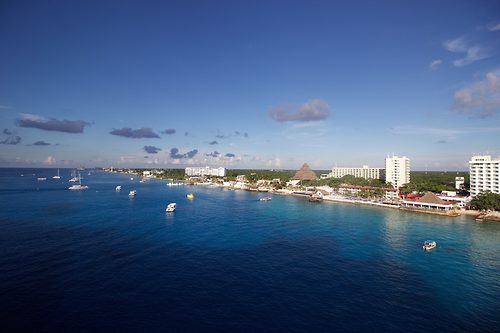 It is always a great day when you are in Mexico and the weather could not have been better. Last night I was thinking about not having any plans in Mexico, so I booked Nachi Cocom on my phone. They do require you to bring the printed confirmation email, so I asked the Loyalty Ambassador to print it for me.
The cost for the all-inclusive Nachi Cocom is $55 per person. This covers all the drinks & food you want, but you still need to get transportation to and from. The cost for a taxi is $17 (up to 4 people) per way and you can usually just share a ride back to cut the cost in half. 
I knew the Oasis of the Seas was coming to Mexico today too, so I wanted to get up to make sure I could watch her dock. I guess I should add that the Empress of the Seas was docked beside the Oasis of the Seas today.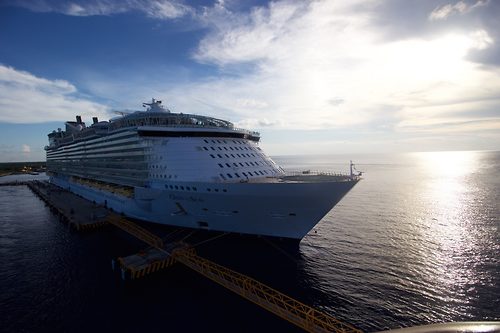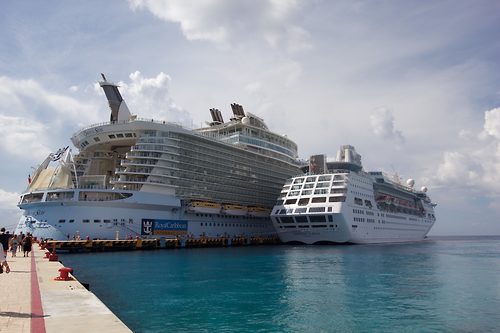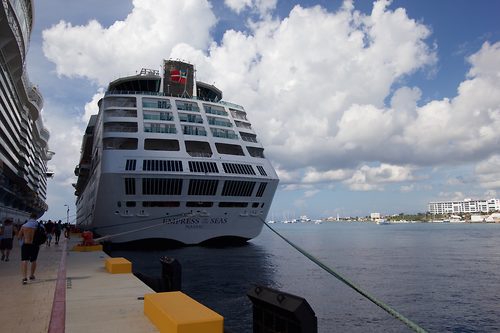 Let us just say we did not even come up halfway on the Oasis, but that is okay Empress is just perfect. I was able to take some pictures of the two of them together.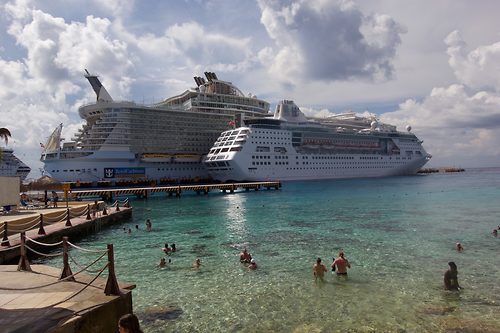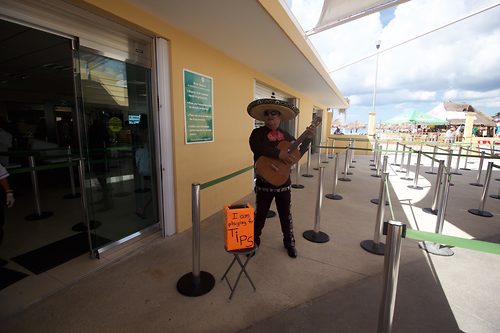 There were five ships in port today, so the lines for a taxi were long. I also saw some competition going on with runners and bikers, not sure what it was but they had people from all over the world. My taxi ride was a van with another family they were going to Mr. Sancho's so we stopped there for a quick dropped off, then Nachi is right beside there.
I was greeted to take my photo and was showed to my seat. I got there around 9:30am, but they are on central time, so bar service did not start for an hour – I know the struggle is real.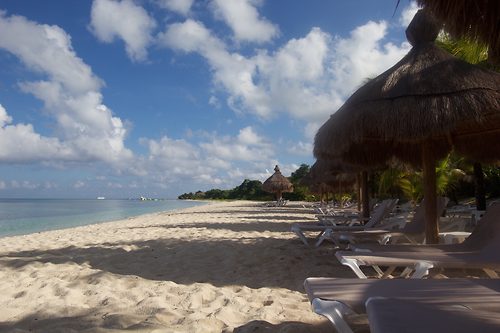 My afternoon at Nachi Cocom was very relaxing and they did not have very many people here today, which surprised me with the number of ships in port.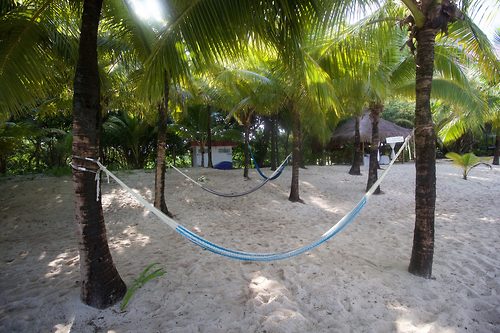 I had them bring me some guacamole down to my beach chair for my pre-lunch. I went up to sit in the hot tub for a while to enjoy the swim up bar and made some new friends.
For lunch I went with shrimp fajitas and well more guacamole. They can either bring it down to the beach or you can eat it up by the entrance with tables and chairs. When you look at their menu, you will see prices on everything, not sure why they are there but just order away it is all included.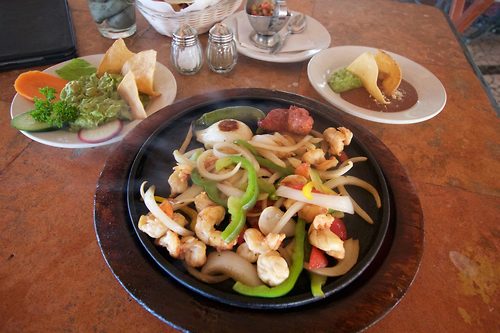 I decided to head back to the ship at 3pm just to avoid getting close to that all on board at 4:30 time.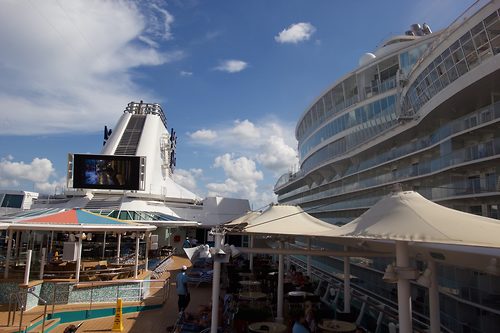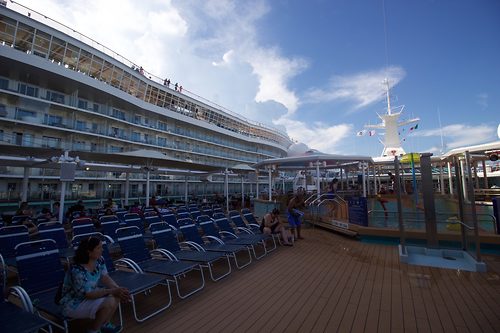 Of course since we were in Mexico we had a family of 5 that was running late. The Captain made an announcement that we would wait 5 more minutes. Sure enough 2-3 minutes later they were running down the pier to get back on board, they were lucky we waited. 
Evening on board 
Tonight, I was feeling sleepy all ready from all that sun in Mexico. I went casual again for dinner in the Windjammer. It was not my favorite meal again, but fine for a quick dinner.
I have noticed at dinner they are only using about half of their set-up and it is always empty. I had grilled fish and french fries, got to love that combo.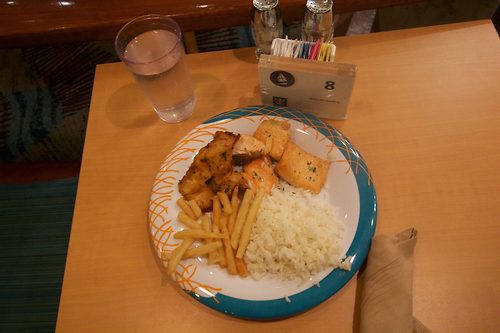 After dinner I went out to the pool deck and they were showing a movie. At the bar they were selling popcorn for $2 a bag for the movie. The pool was empty and a man was cleaning down in there. I tried to take photos of this for the blog but a bartender rushed over and said no pictures or video, this was a first for me. 
By around 10PM I decided to call it a day, all those drinks in Mexico and sun had me beat for the day.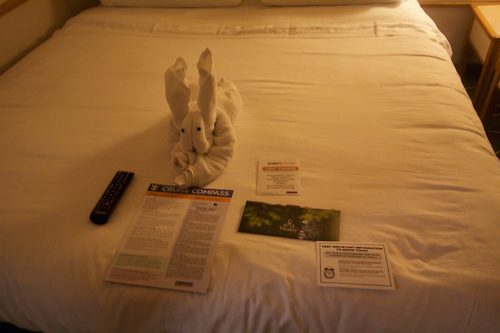 Tomorrow is our last day, we have another sea day and I have a few new things planned to share!