In:
Today was my first sea day and I was really looking forward to it. I did manage to sleep in until 8AM, if you call that sleeping in. I did not have many plans today other than just enjoying Empress. 
Brunch 
On Empress of the Seas they have a brunch on sea days in the main dining room, from 10AM-1PM. This is something you do not want to miss because they also serve free Bloody Mary's and mimosas. Yes, you read that right, free drinks!
The options for food are also very large, from made to order omelets to grilled salmon.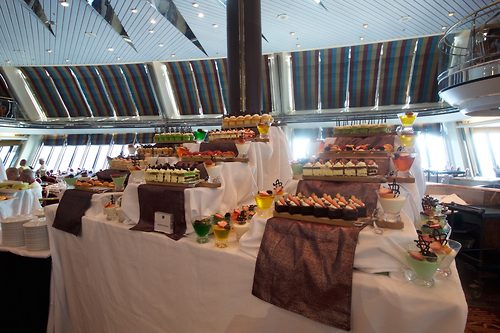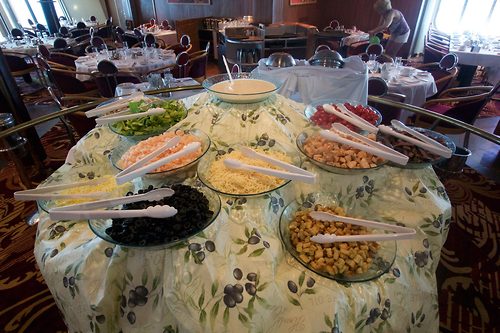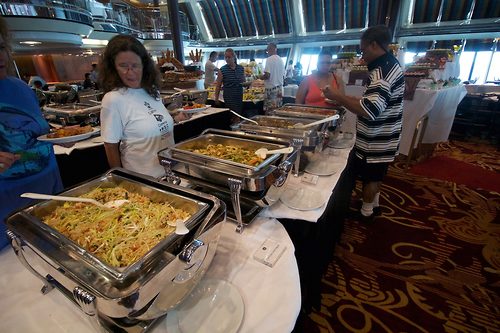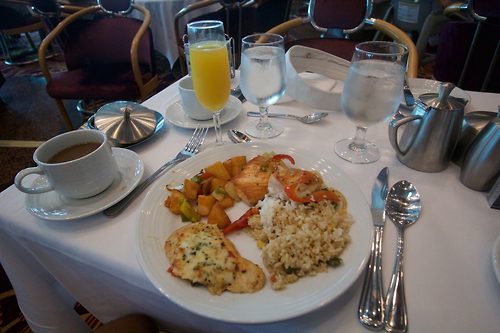 The brunch is something you do not want to miss on Empress, its really nicely done and very casual style. 
Afternoon on board 
Most of the day I just hung out by the pool and listened to the live music, which was very relaxing. The band started playing at noon and into the afternoon.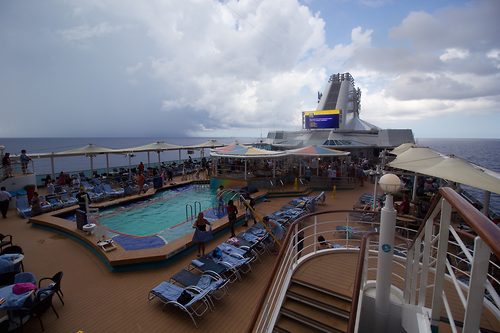 I took full advantage of my drink package today, and why not when you are on vacation. I forgot to mention they are now printing the drink package on the SeaPass card if you purchased it online. I suppose they made this change because the stickers would always rub off. 
Also noteworthy, I always saw open deck chairs, so no need to rush to the pool deck on Empress.
Around 3PM, I noticed the ship starting to rock a little and noticed the clouds were turning darker. We were actually headed into a very large storm and heavy rain.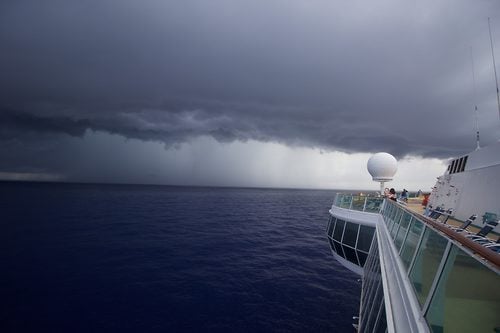 The rain was coming in so hard I thought I was back in Florida. The pool deck cleared including myself and I decided it was time for a nap. 
Evening on board 
Tonight, I decided to keep it casual and just eat in the Windjammer for dinner. I used my drink coupons at Schooner Bar and headed up to grab dinner.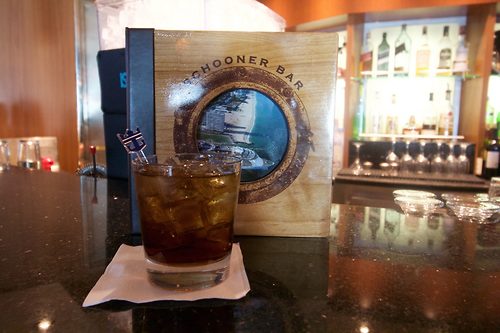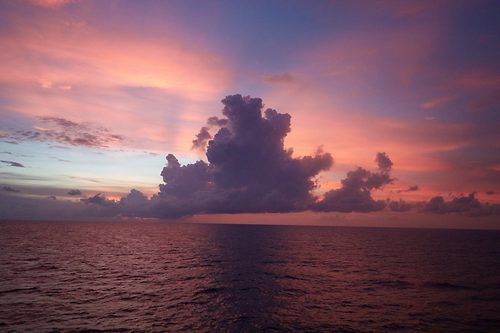 Perhaps I am very spoiled from the Windjammer on Brilliance of the Seas, but the options for food were very limited to what I have seen. That being said, the ship is not nearly full so I know they don't want to waste a large amount of food.
I decided to go with chicken tacos and just pretend I am at Sabor. I walked away from dinner just not very pleased, but I kept thinking about that steak at Chops.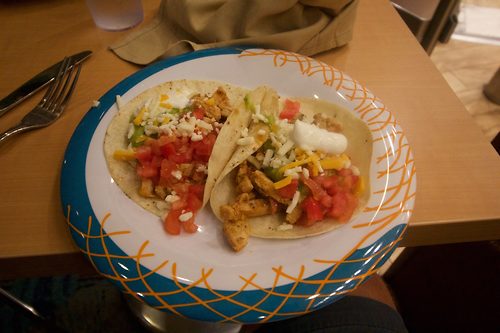 As far as the service in the Windjammer, it is the best I have ever seen, they always come around and bring you drinks and sometimes-even cookies!
After dinner, I went to see the Battle of the Sexes game, which pits the men versus the women. I have never seen this show before and would compare it to a mini Quest in a way. 
I headed to the top deck for a while after the game to enjoy some open air and decided I would call it a night.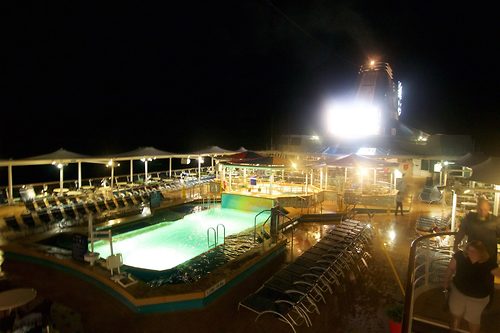 Not a lot going on today, but no worries tomorrow is going to be action packed in Cozumel, Mexico.