In:
One of Royal Caribbean's newest and most popular specialty restaurants is Sabor, which serves up a modern take on what Mexican cuisine can be.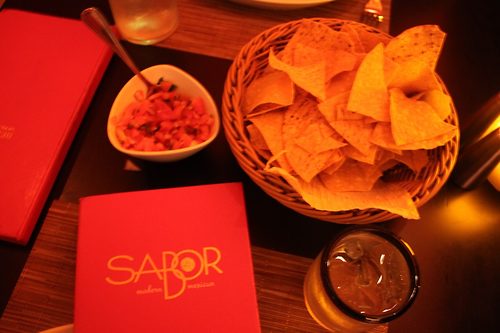 While you will find favorites like tacos, quesadillas and margaritas there, Royal Caribbean also offers contemporary dishes, including ceviche, flautas, seafood and more.
There are two kinds of Sabor experiences on Royal Caribbean ships.
Sabor Modern Mexican was the original implementation, and is found on select Voyager- and Freedom-class cruise ships on Deck 4, near the Schooner Bar.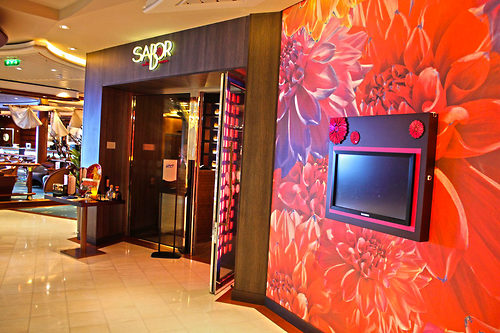 Guests dining at Sabor Modern Mexican will pay a cover charge and have access to all the food on the menu (drinks are excluded).
In addition, there are hand-crafted margaritas at Sabor Modern Mexican.
Sabor Tacqueria & Tequila Bar is a newer form of Sabor, that is found on Oasis-class cruise ships and located in the Boardwalk neighborhood.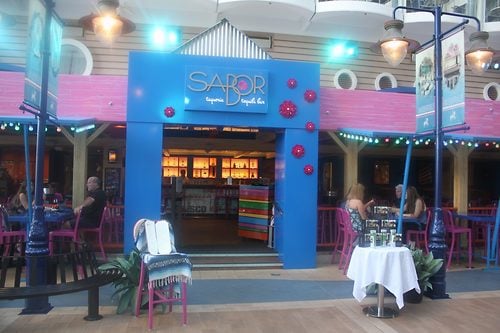 At Sabor Tacqueria & Tequila Bar, there is a cover charge just like at the other ships.  A meal at Sabor will cost $19 per person and that includes all the food on the menu (excluding drinks).
Sabor for lunch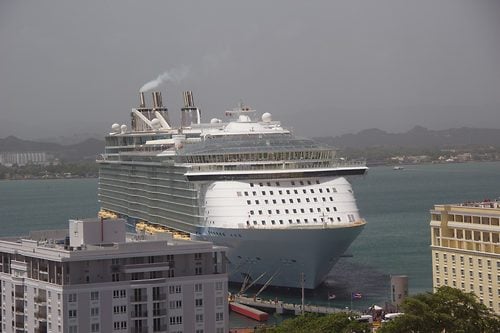 Sabor is open for both lunch and dinner on most days.
Sabor will be open for dinner on all evenings, and is usually open for lunch on sea days.
Additionally, Sabor is sometimes open for lunch on embarkation day.  It will depend on the ship and sailing, but usually the Oasis-class ships that have Sabor are open for lunch on embarkation day.
Reservations are not necessary for lunch.
Sabor tips
The freshly made guacamole is arguably the best thing on the menu. Do not miss out on having it made for you.
Chips and salsa are complimentary at all Sabor locations.
On Oasis of the Seas, Allure of the Seas and Harmony of the Seas, there is a bar outside Sabor, where you can order drinks and some food without going formally into the restaurant.
Do not miss out on the dessert tray.  The banana chocolate empanadas especially are divine.