In:
Celebrating birthdays, anniversaries, honeymoons, and graduations, among other things, on a Royal Caribbean cruise is extremely popular, and for good reason. Not only is a Royal Caribbean cruise a great vacation idea, but it is a great place for a celebration!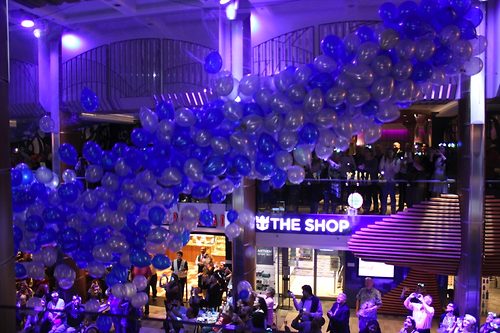 If you're celebrating during your Royal Caribbean vacation, there are a lot of special activities and add-ons that can make the trip even more special, but the overall "regular" atmosphere itself is pretty conducive to celebrations. You don't have to spend a ton (or any) extra money to have great trip celebrating a special event…unless you want to do so.
Celebratory fun on a Royal Caribbean cruise can come both from pre-planned activities and via the spontaneous acts of crew members.  Obviously spontaneity cannot be planned, but here are some of our recommendations for celebrating your special event on Royal Caribbean.
Planning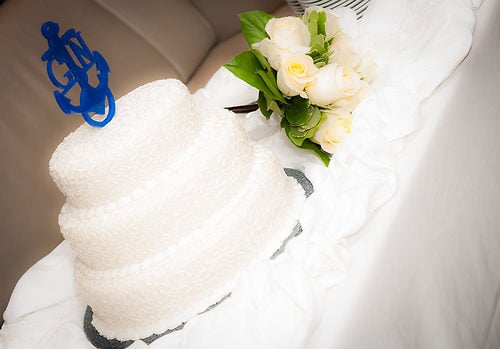 If you are a planner and want your celebration to be as special as possible, there are a few things you can do.  First, when booking your Royal Caribbean cruise, note on the reservation that you are celebrating an event.  This is easiest done with your travel agent or with the reservation agent on the phone.  Telling someone and having them acknowledge your information seems to go a long way.  
Other things that should be planned in advance are add-ons like cakes, gifts, flowers and other surprises.  These can all be ordered via the Royal Gifts web site, which offers access to pretty much everything you can pre-order.  Orders are accepted up to 48 business hours before debarkation (with the exception of flowers and packages containing flowers).  There are a ton of options to choose from and seems to cover most special occasions we hear about.  This is the best option if you want to have something delivered on a specific day.
The only other advance planning to speak of is booking any add-on experiences described below in advance.  You cannot (and likely should not) ask for something special, but often just mentioning it is your anniversary/honeymoon/birthday will get someone thinking about a way to make the event more special because of that.
What to do?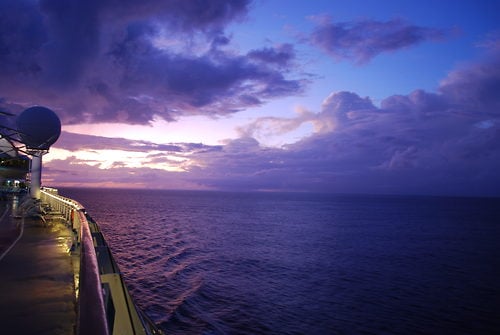 The degree to which you celebrate the occasion is entirely up to you. Royal Caribbean cruises are usually a celebration unto themselves, so if you only want to do a little to acknowledge the celebration, that's pretty easy. If you want the trip to revolve around the celebration, that's possible, too!
Decorate - A very easy way to make someone feel special and inform others that this is a special cruise, is to decorate your stateroom door.  As you walk around the ship, you may spot others who have decorated their stateroom doors as well, and this time-honored tradition involves appending streamers, photos, print outs and pretty much anything else that can be attached via a magnet to the door.  It is important to know that guests may not use tape or another adhesive to decorate their doors, so be sure to purchase plenty of magnets to use instead.
Surprises - Try to spice things up with some surprises unique to the person for whom you are celebrating.  If you just got engaged, a bottle of champagne in the room is great. Same goes for a honeymoon…you can use your imagination for some other in-room honeymoon options…this is a family friendly blog. For a kid celebrating a birthday, consider an onboard scavenger hunt leading them to a present "from" their favorite DreamWorks character.
For example, if they are a Shrek fan, buy some Shrek toy(s) on eBay or your local retailer and have the clues lead to somewhere on the ship that someone in your party can be at with the gift waiting.  Just remember that there are a few thousand other guests on the ship with you, so plan appropriately when it comes to hiding clues and/or gifts and expecting them to remain there.
Guests can also reserve private rides on North Star.  Special events like proposals -- and even wedding ceremonies -- can take place during private rides on the North Star.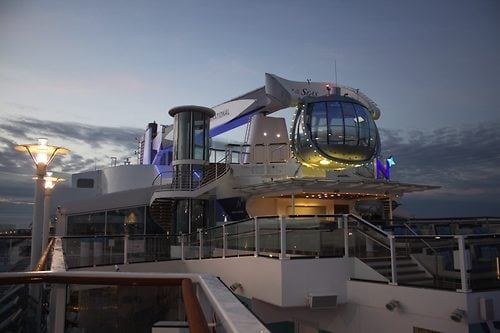 Spa - Man, woman or child generally have a tough time resisting the amazing and relaxing experiences of the Vitality Spa. Reserving a special treatment for someone as a means to indulge is usually quite popular, and a great way to let them really enjoy their special day. Whether it is a massage, facial, shave or other pampering, the spa is a great way to celebrate because often people overlook the spa services.  Prices at the spa will vary from the inexpensive to full-on pampering.  
Drink around the ship - Royal Caribbean is well known for creating some wonderful cocktails and it designed its bars and lounges around its ships to offer different experiences at each one.  Doing a bar crawl around the ship is a really fun way to explore the ship, celebrate a special occasion and have an incredibly fun time. The special person should drink for free, while the group picks up his/her tab.  You could get custom-made t-shirts for the occasion, too!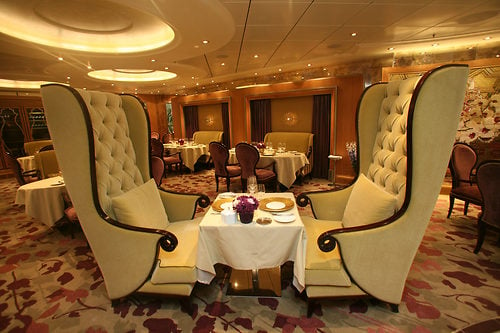 Special dinner - In addition to the great specialty restaurants offered on all Royal Caribbean ships, there are a few select dining options that are above and beyond the norm, which can be the perfect way to celebrate.
There are several special dining options to choose from, and which you can pick from will depend on your ship and sailing.  Some of the best ones include:
150 Central Park
Chef's Table
Prime Table
These restaurants offer special menus that focus on elegance and a different kind of experience than the usual dining fare.  We think these kind of private dining choices are perfect for couples that want some romance. These are the epitome of a special dining experience, but if you want something a bit more pedestrian in nature (and less expensive too), try these dining options:
Wonderland
Chops Grille
Izumi Hibachi
You can also speak to your head waiter in the Main Dining Room and inform them about the special occasion you are celebrating.  The head waiter is your best friend when it comes to anything above and beyond the norm.  They can arrange for cakes, singing and other ideas to make for celebrating.  Plus, in most cases, the services of the head waiter are complimentary.  
Private shore excursions - Depending on what you want to do, there are a ton of shore excursion options to choose from. We love the offerings that Royal Caribbean has, but if you want to do something extra special, consider booking a private tour that allows the tour operator to focus on your group and what will make your celebration extra special.  The price and subject of the excursion will depend on what you want to do, but a private tour of the port you are visiting, a trip to the spa on shore, renting a yacht or maybe private lessons with a surf instructor are just a few ideas we have run across.  
Do your research to find the perfect shore excursion that will fit what you are looking to do, but picking one port for something extra special can be a great way to accentuate an already fun vacation.
Fun for the kids - If you have kids celebrating something special, there are some great choices for them too. Girls of a certain age will enjoy the Barbie Experience available on many ships.  There are also packages available for Sweet 16's, Quinceañeras and Bar & Bat-Mitzvahs via Royal Caribbean's Gifts site.
If your Royal Caribbean ship has a FlowRider, you could reserve private lessons so that they can get a better chance at learning how to really surf (or just stand up without immediately falling down).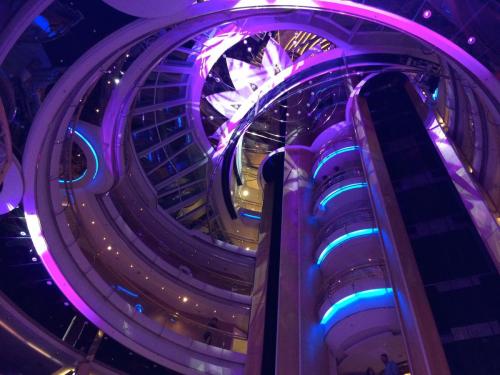 Your thoughts
What have you celebrated on a Royal Caribbean cruise Do you have any tips or additional suggestions for celebrating? Share your thoughts in the comments!