In:
The glory days of super cheap Royal Caribbean cruises may be over but there are still ways to find a cheap Royal Caribbean cruise vacation if you look hard enough.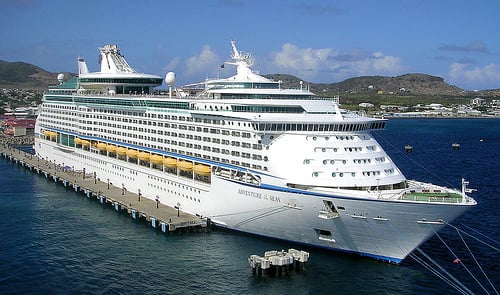 The ever increasing popularity of cruising these days has been good news for the cruise industry, and with rising numbers of people going on a cruise, prices have also crept up a bit.
The good news is there are still deals to be found but you need to be flexible and a little creative when looking for that perfect cruise deal.
These days, when we refer to a "really cheap" cruise deal, we are talking about cruises that are below or right around $100 per person, per night.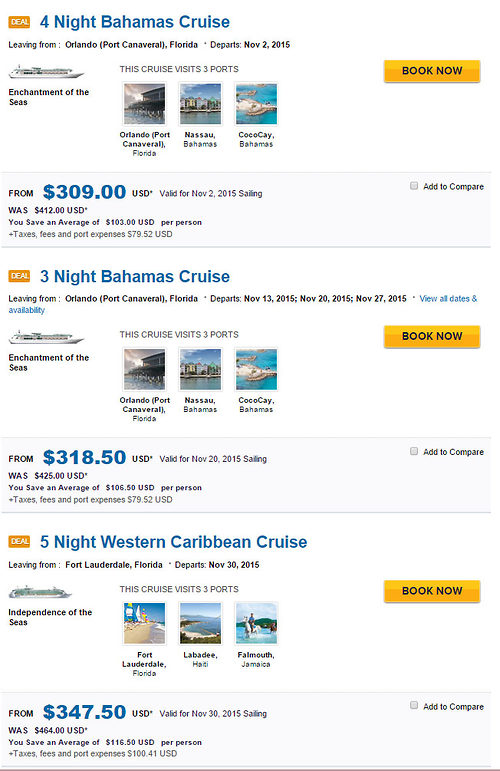 Go when others don't want to
If you are looking for a Royal Caribbean cruise deal, you likely will not find it over Christmas, New Years, Spring Break or Summer.  Why? Because everyone else is looking to cruise then!
What you want to do is cruise during times of the year when most folks, especially families, cannot cruise.
The average school calender should be a good indication of when to cruise becaue when school is in session, there are less families out there looking to book a cruise.  Families often try not to take their kids out of school and so they wait for school vacations to take a cruise.
Some great times of the year to start with are
September
Early October
Early November (minus the weeks of Veterans Day and/or Thanksgiving)
First two weeks of December
January (minus Martin Luther King weekend)
First week or two of February
Early May
You want to avoid holidays, because that is when lots of people have days off from work and school and will also be looking for a vacation.
September and early October are your best bets because school is in session and it is the peak of hurricane season.  The first two weeks of December and the weeks following New Years in January are good times for deals too because with Christmas and New Years holidays, most folks will not take a vacation right before or right after.  Plus, school is in session during both times.
Pick older ships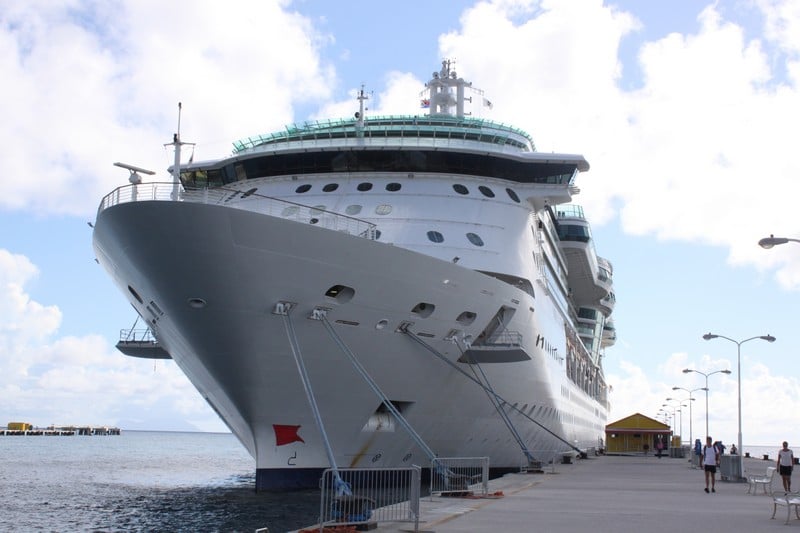 Royal Caribbean likes to shine the spotlight on its newest and greatest ships and it makes sense because those ships offer so many cool new innovations.  But if you are in the market for a deal, look past them to the other ships.
Royal Caribbean has a fleet of 23 ships and the basic rule is the newer the ship, the higher premium for it.
You can often find better deals on these ships
Adventure of the Seas
Brilliance of the Seas
Enchantment of the Seas
Grandeur of the Seas
Independence of the Seas
Jewel of the Seas
Majesty of the Seas
Navigator of the Seas
Deals can also be found on other Vision, Radiance and Voyager class ships but it will largely depend on other factors.
Just because a ship is older, does not mean it will be boring or not worth your time.  Rather, Royal Caribbean has poured millions of dollars into these ships in the last few years to refurbish them with ammenities and activities that were first introduced on the Oasis and Quantum class ships.
As new ships get added to the fleet, the premium pricing gets applied to those ships while the other ships in the fleet can be had for less money.  
For price savy consumers, an older ship can be a terrific bargain.
Cruise in a competitive market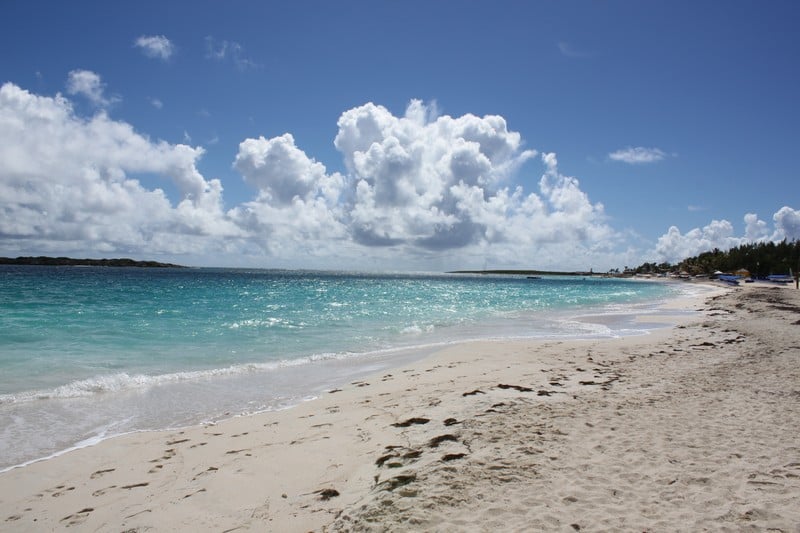 Even with the first two steps, you may still not find a really good deal and so what you want to do is look for a cruise somewhere that has other cruise lines competing with Royal Caribbean.
As of this blog post, the China, Australia and Asian cruise markets are commanding some high prices because of the booming demand there.
Cruises out to the Caribbean and even in Europe, can be had for a lower fare, especially when you factor in the first two steps of the blog post.
Book early
The old way to get a cruise deal was wait and book at the last minute.  But Royal Caribbean has been phasing out those last minute deals so if you absolutely want the lowest price, book early.
The cruise lines want to book their cruise ships up earlier and earlier, so they offer the best deals early on.  
Time and time again, the lowest pricing for all sailings comes when they first go on sale.  
The caveat to this tip is you have to be prepared to book a cruise 1-2 years in advance.  For a lot of folks, that is not very practical since work and school calendars are rarely published that early.
Your best bet is to book something with just a deposit and have the flexibility to change it later.  Even if you book only 7 or 8 months in advance, that is still better than trying to book 4-5 months in advance.
Pick shorter cruises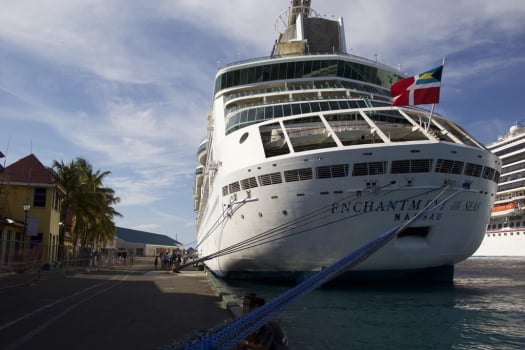 This may seem obvious but generally speaking, the shorter the cruise, the less expensive it is.
If you really want to just get away, 3 and 4 night cruises are going to be a heck of a lot less expensive than a 7 night or longer cruise.
There is also an interesting price dynamic with 5 and 6 night cruises because they tend to be overlooked by guests as they are too long for a weekend but not long enough for a week.  Think about it, if you are going to take 4-5 days off work for a 5 or 6 night cruise, why not just book a 7 night cruise for the same amount of time off?
Look at cruises that are between 3 and 6 nights for deeper discounts, especially closer to their sailing date when Royal Caribbean may lower the price to get more bookings.
Travel agents & web sites
There are hundreds and thousands of Royal Caribbean cruises out there and it can difficult to sift through results to find all those cruise deals.
Travel agencies provide a true service in highlighting particularly good deals as well as providing service to guests in making their booking and cruise planning processing simpler.
Keep in mind that the price of any Royal Caribbean cruise is strictly controlled by Royal Caribbean so the price you can get from Royal Caribbean directly or from a travel agent should be the same.
The reason why travel agencies and cruise discounting web sites are a good means of finding cruise deals is because they can bring certain deals to your attention as well as offer an agency-specific deal on top of the price.
These agency specific deals can sweeten the deal and it often comes in the form of onboard credit, free gratuities, free shore excursions and more.
There are a ton of travel agencies out there and be sure to consider the level of service with any of them, since they will be managing your reservation.  Here are a few of the really popular cruise sellers:
With any agency, I suggest contacting them about a quote and also ask the agent questions.  It can even be questions you know the answer to.  The key is to get a sense of their level of responsiveness and service.  Remember, some things are more important than saving an extra $20.
I will be honest and say I usually just book with the travel agency that I have worked with for years, but I do know plenty of folks out there use some of these web sites to find cheap cruise deals.
Save more
Continue saving money on cruises – and everything else – with these other must-read articles on the blog:
What are your best tips for finding a cheap Royal Caribbean cruise? Tell us in the comments!