In:
If there is one feature aboard Royal Caribbean's Harmony of the Seas that has guests really excited, it's the water slides that will be a first for Royal Caribbean. These are the first real water slides on a Royal Caribbean ship and it promises to be a beacon for families looking for some high-paced fun.
Understandably, there is a lot of intrigue regarding this new feature and people want to know what the water slides will entail and what to expect.  Here's everything we know about the water slides in one place.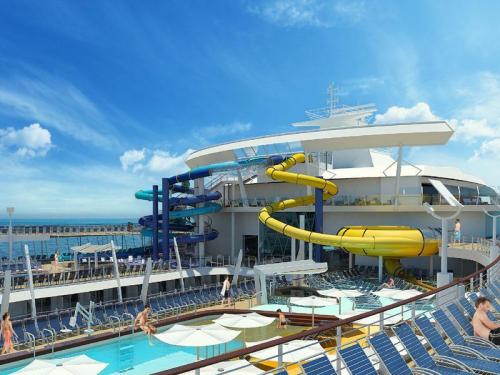 How many water slides will there be?
Royal Caribbean is adding three multi-story slides that will be above Central Park.  The slides are called The Perfect Storm: Cyclone, Monsoon, Typhoon.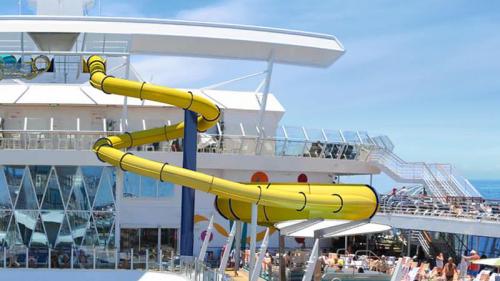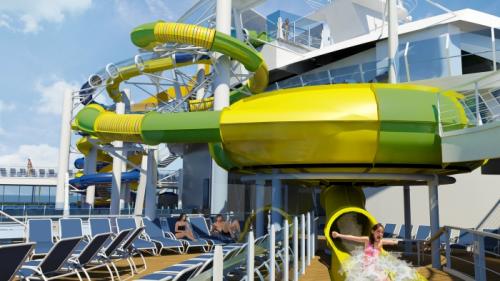 UPDATE 7/15: There will also be a 10 story dry slide on the aft of Harmony of the Seas, known as The Ultimate Abyss. It will take guests from the ship's AquaTheater to Boardwalk neighborhood and is not a water slide.
Are there any special features to the water slides?
One of the water slides will feature a champagne bowl that swirls riders around as they approach the end of the slide.  
There's also a bar overlooking the slide bowl, so people can watch that.
The water slides will start with a clear acyclic section, so other passengers can see people as the start at the top.
There will also be racing slides.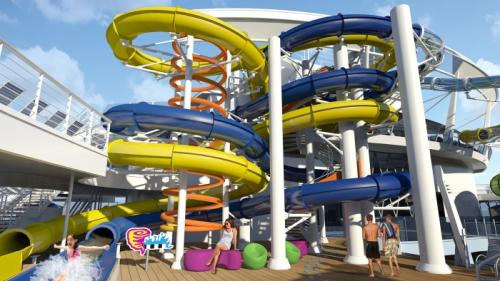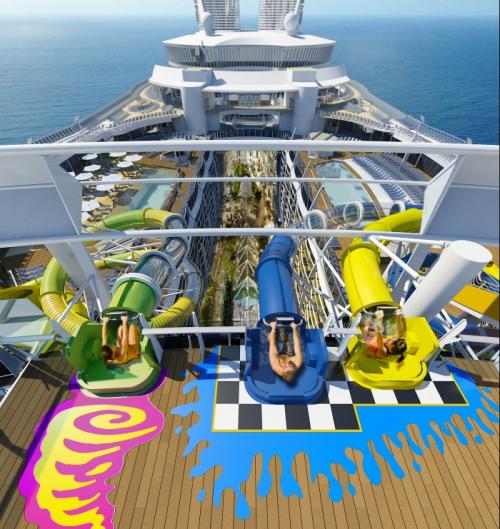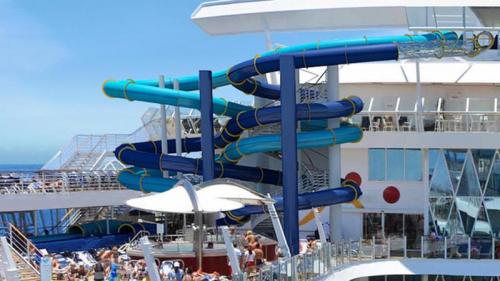 Where will the water slides be located?
The water slides will begin on a platform elevated above the ship's bridge level, and end in runouts.
The slides descend three decks through a series of twists and turns over the ship's tree-lined Central Park neighborhood 10 decks below.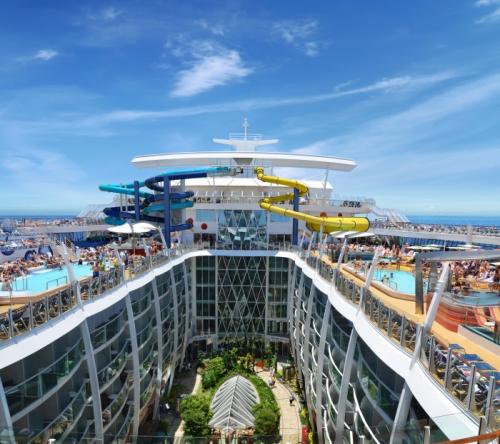 Are you excited about Royal Caribbean adding water slides to Harmony of the Seas? Let us know in the comments below!