In:
We love to explore the various staterooms on Royal Caribbean cruise ships and today we have a look at the Two Bedroom AquaTheater Suite stateroom on Harmony of the Seas.
This category A1 room was photographed by Frank Battiston during his stay in stateroom 8330.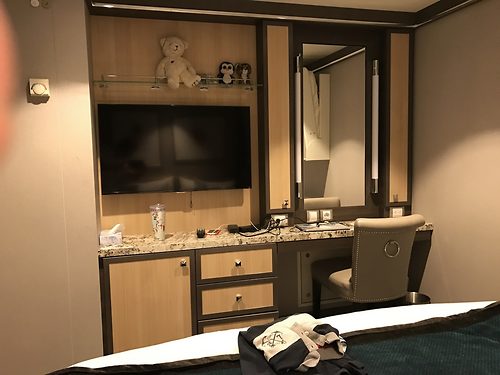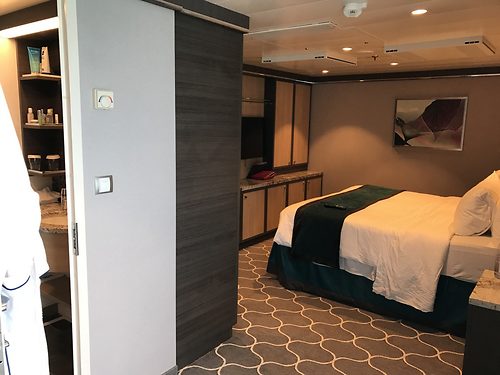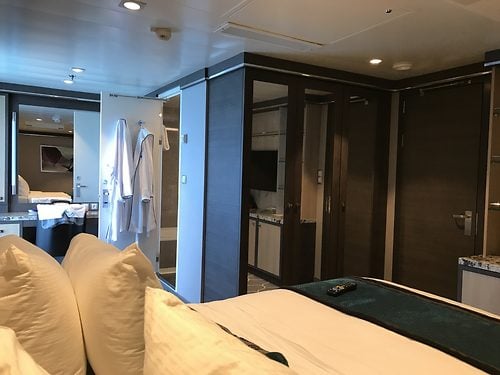 Category A1 staterooms on Harmony of the Seas measure 823 square feet with an additional 772 square feet of space on the balcony.
Guests staying in this room are eligible for the Star Class benefits of the Royal Suite Class.  This includes
Exclusive Access to Royal Genie Service
All Day Access to Coastal Kitchen
Complimentary Specialty Restaurants
Complimentary Ultimate Beverage Package (for guests 21 years or older)
Complimentary Royal Replenish Package (for guests under 21 years old)
Complimentary Gratuities
Complimentary VOOM - The Fastest Internet at Sea
And more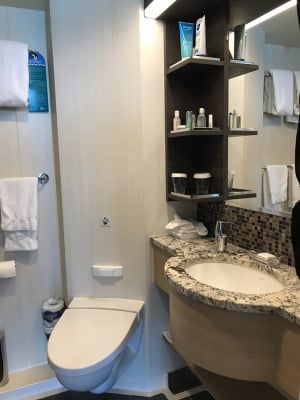 There are two bathrooms in this suite, with the master bathroom featuring a tub.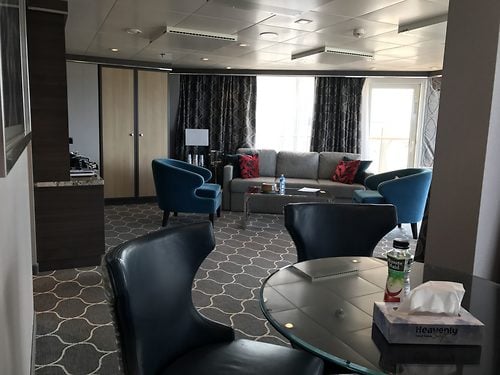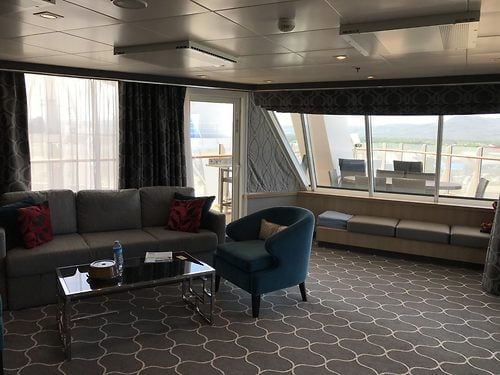 There is also a large dining area and living room.
Of course, the compelling reason to book a room like this is the balcony.  Not only is the balcony quite large, it offers views of the ocean, Boardwalk neighborhood and the AquaTheater.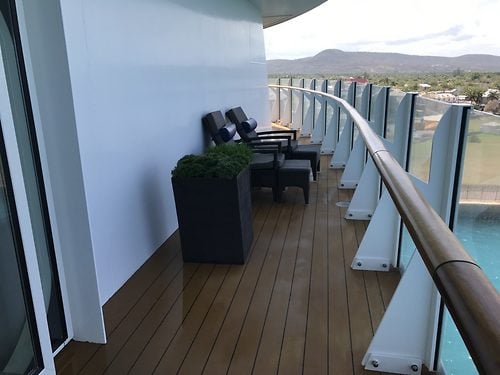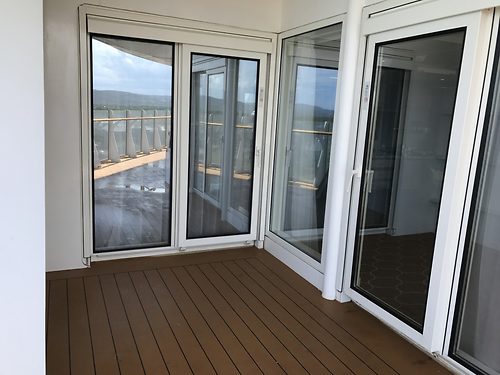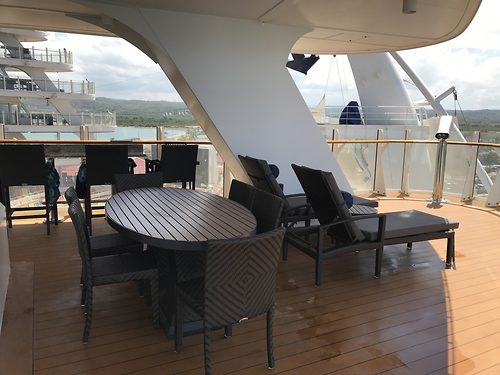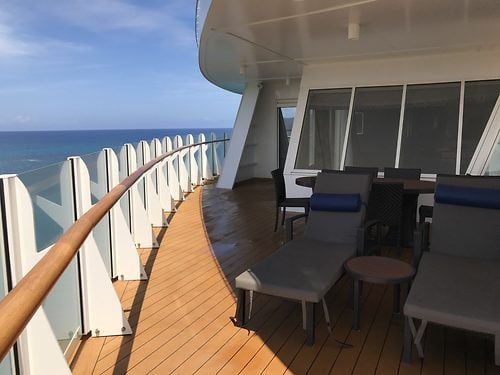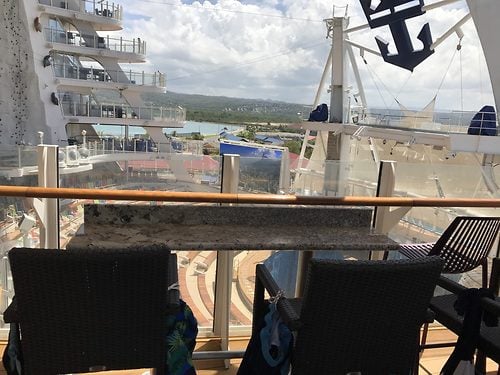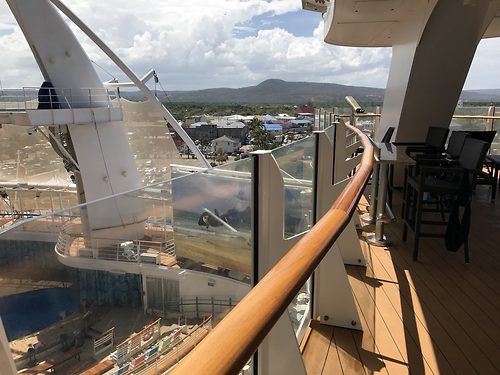 [[{"fid":"17980","view_mode":"default","fields":{"format":"default"},"type":"media","field_deltas":{"1":{"format":"default"}},"link_text":null,"attributes":{"class":"media-element file-default","data-delta":"1"}}]]