In:
A lot of our readers are curious how to get upgraded on their Royal Caribbean cruise so they can enjoy better accommodations without a higher price.  It is true that from time to time Royal Caribbean will upgrade select passengers to better accommodations for a variety of reasons.  
Here's at least one way to ensure you're ready for an upgrade if it were to be available on your cruise.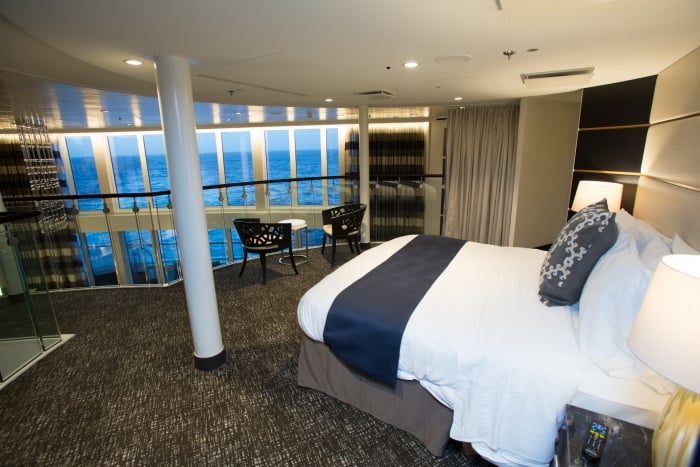 We should mention that getting a stateroom upgrade is incredibly rare and is not common at all.  It is a practice that does occur, usually because the stateroom category someone has booked is in demand and Royal Caribbean wants to free up space in that category.
Upgrades can be to a slightly larger stateroom or jump to a different level.  Regardless, upgrades are out of your hands in terms of influencing someone to get one.
Royal Caribbean does provide a means for its passengers to indicate if they would like an upgrade, which can factor into who is picked for an upgrade.
If you're a Royal Caribbean Crown and Anchor Society member, there is a section on the Royal Caribbean website to fill out your upgrade preferences.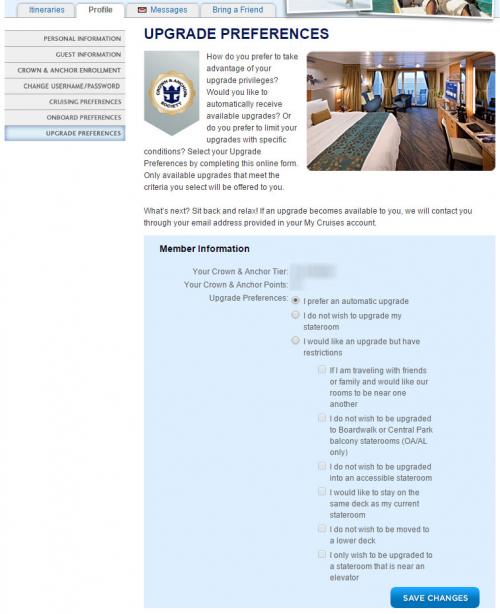 Once on the page, you will find three main options
I prefer an automatic upgrade
I do not wish to upgrade my stateroom
I would like an upgrade but have restrictions
You may select from the following options and indicate which you prefer.  This process can only stand to help your chances at an upgrade, although there's no proof that filling out these preferences or not filling them out will increase or decrease your chances at an upgrade.  It's our opinion if you want an upgrade to ever happen, filling out this section is important.
You may also wonder why someone would not want an upgrade and that can be because they have picked a specific stateroom and do not wish to change.