In:
Royal Caribbean has 21 ships in service today along with another handful of ships on their way and each has a name that help make each ship unique.  Did you know Royal Caribbean has had other names for ships that never got used?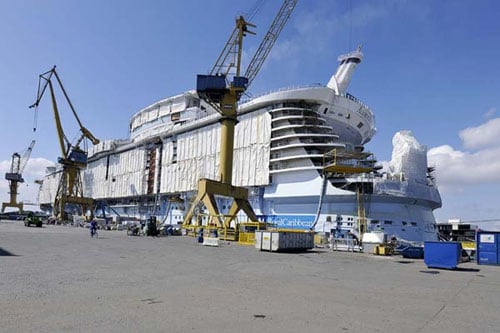 When Royal Caribbean builds new cruise ships these days, they register for a trademark for many possible ship names but not all names get used for reasons we may never know.  Searching through the Trademark Electronic Search System, we found a list of ship names Royal Caribbean registered that never used and it got us dreaming about the "what if's" with these names.
Endeavour of the Seas
First up is Endeavour of the Seas, whcih was registered on September 17, 2004, which was the same day they registered for Freedom of the Seas. 
In fact, Endeavour of the Seas was originally the name of the second Freedom-class ship before ultimately being named Liberty of the Seas.  Even to this day, www.endeavoroftheseas.com redirects you to Royal Caribbean's web site.
Journey of the Seas
Royal Caribbean registered the name Journey of the Seas back on February 16, 2001, which was also the same day it registered Jewel of the Seas.
Traveler of the Seas
Traveler of the Seas was also registered on February 16, 2001
The other Quantum class names
In late 2012 Royal Caribbean applied for six trademarks for new cruise ship names but ultimately only used two of them (Quantum & Anthem) so the other four names appear to be abandonded as well.
Vantage of the Seas
Ovation of the Seas
Passion of the Seas
Pulse of the Seas
Which ship name do you think Royal Caribbean should have used? Add your suggestion in the comments below!