In:
Cruise ships are massive ocean going vessels packed with lots to do, so how fast can they really go?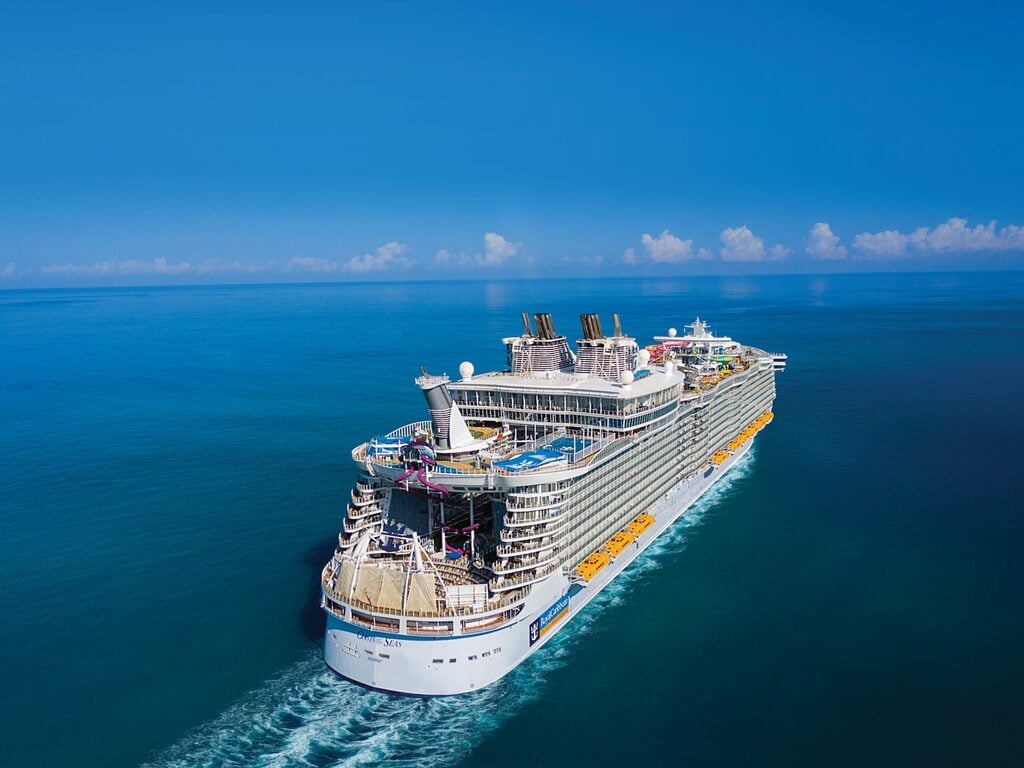 To move a ship as large as Royal Caribbean's Oasis Class cruise ships requires a combination of power generation and efficiency. After all, the easier something is to get going, the less energy required overall.
If you have seen a modern cruise ship up close, they are quite large and can move from port to port, and even continent to continent.
Here's everything you may have wondered about cruise ships and their speeds.
How fast can a cruise ship travel?
Depending on the exact ship, cruise ships can get up to a good speed given the need.
Cruise ship speeds are measured in knots, and one knot is 1.15078 miles per hour on land.
Royal Caribbean says its cruise ships go as fast as 18 to 20 knots, depending on the specific ship and itinerary travelled. This is equivalent to 20 to 23 miles per hour on land.
But how fast can they get up to if they needed? During her sea trials in 2016, Harmony of the Seas' top speed was in excess of 25 knots, making her the fastest cruise ship in Royal Caribbean's fleet at the time.
The reality is ships never approach their top speed because it's just not good for fuel consumption.
Royal Caribbean Group Chairman and CEO Richard Fain explained that it makes more sense to cruise at a lower speed, "We would never go at that speed."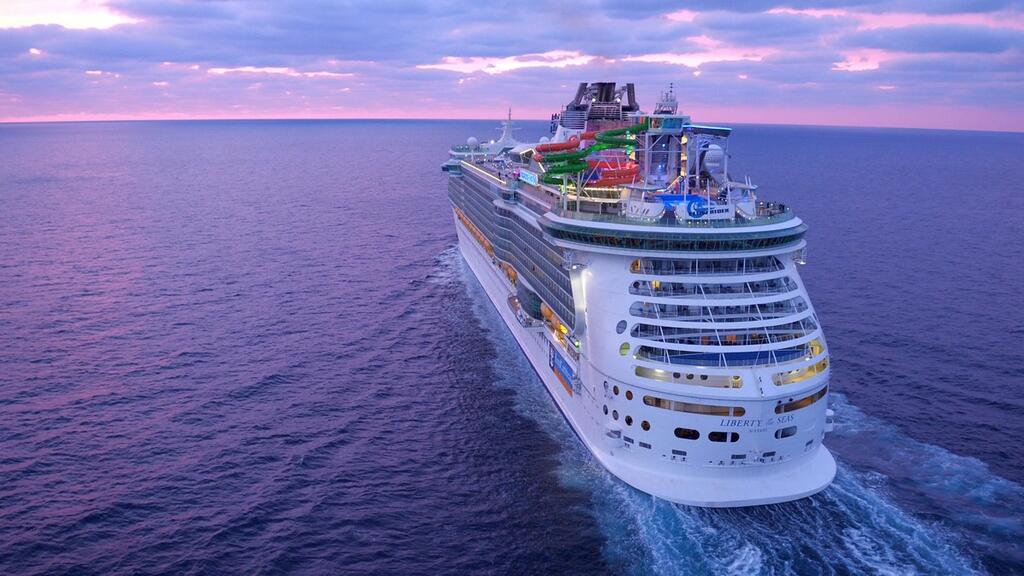 "The real objective is to go 18 or 19 knots much more efficiently, (and) the thing that makes it able to do that also makes it faster."
According to Fain, the fastest speed that other Royal Caribbean ships is under 25 knots.
In order to measure a ship's top speed, they calculate an average that takes into consideration going with and against the waves in the ocean. The weather plays a major role in how fast a ship could travel, just like how an airplane's top speed can depend on how strong of a tail or headwind it encounters.
Similarly, a ship's displacement, condition of the hull and propeller, or draft can all factor into a ship's top speed.
How cruise ships can go faster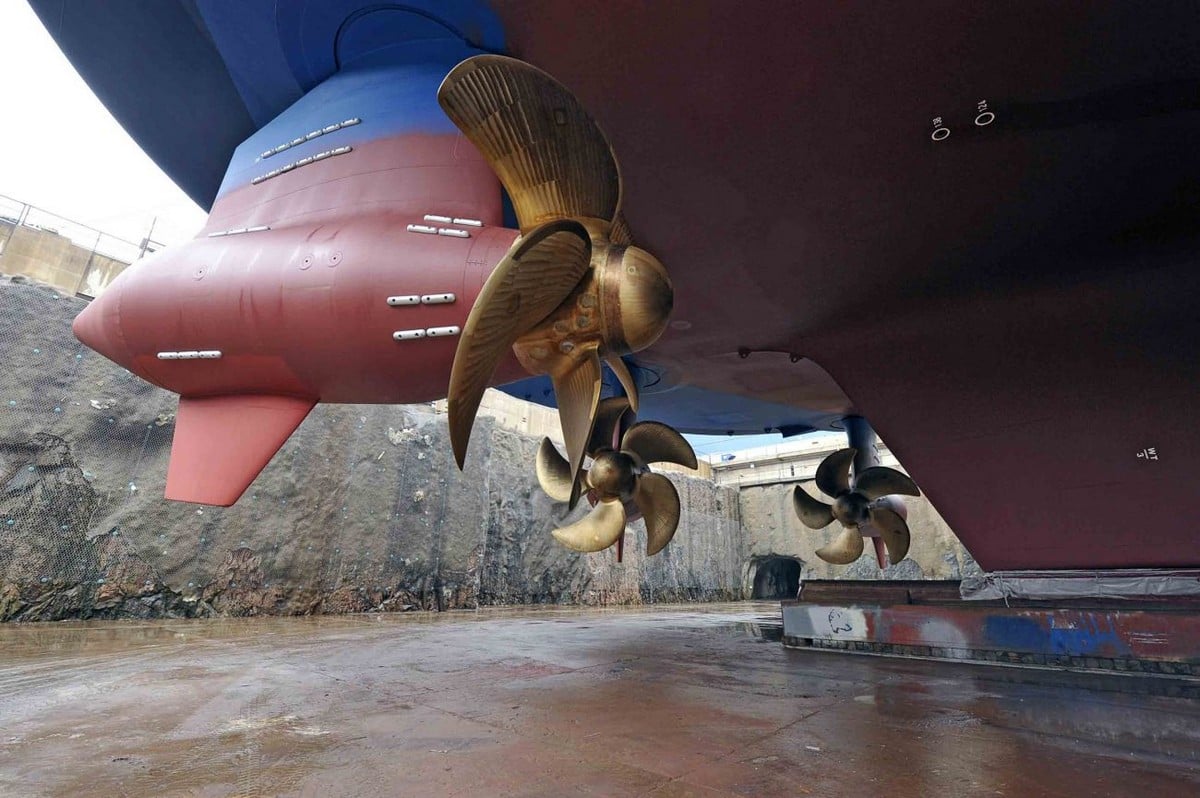 Looking at a massive cruise ship, it looks to be challenge to move the ships at almost any normal speed, so how do they do it?
The secret in managing speed versus fuel efficiency is in the ship's engineering.
Over the years, cruise ship design has seen improvements of the hull design and other design tweaks meant to allow the ship to move at faster speeds. As an example, Harmony of the Seas is 20% more efficient than Oasis or Allure of the Seas, thanks to improvements in hydrodynamic design, a new type of engine and product enhancements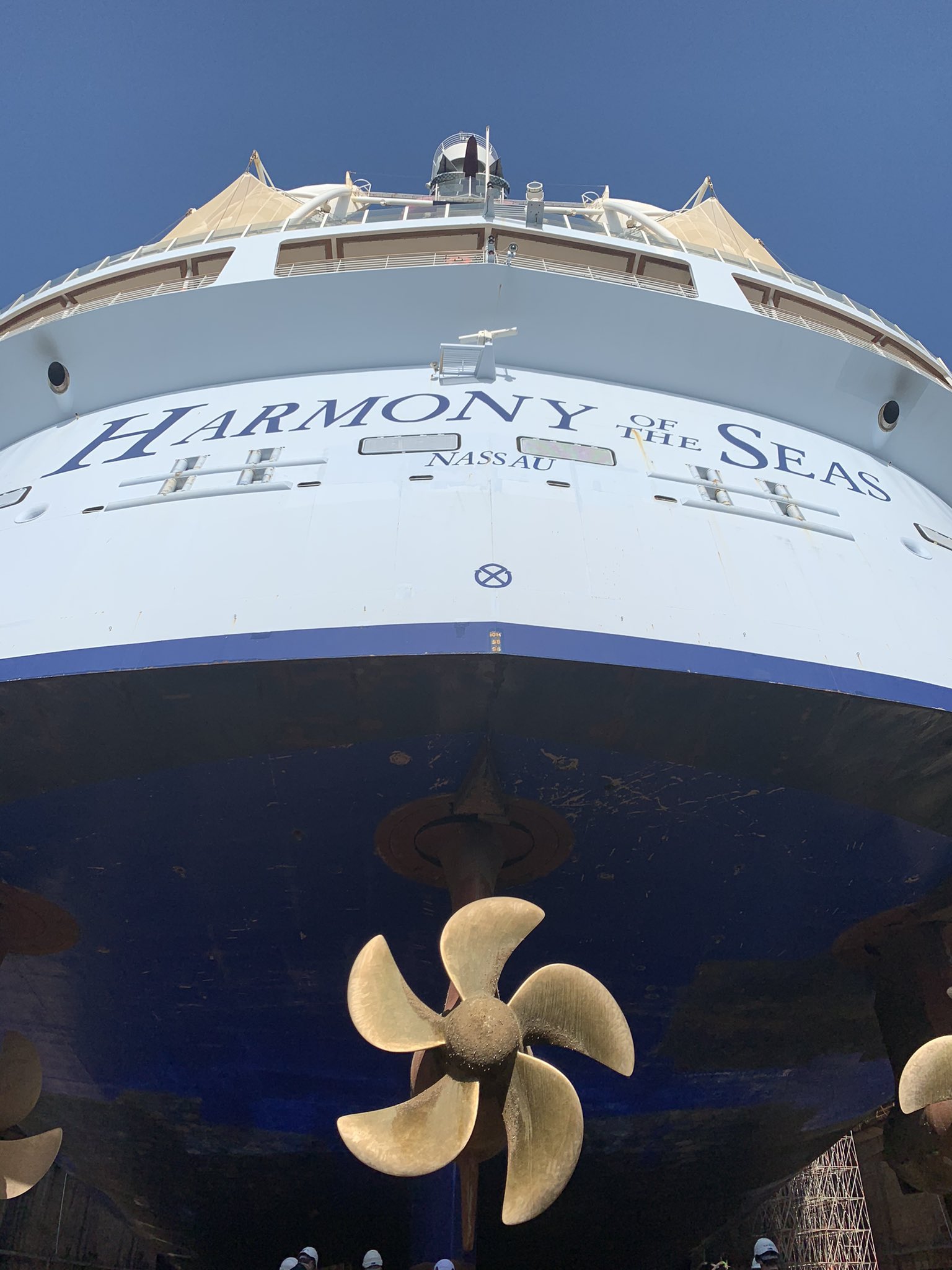 One example of using science to help ships be faster is via the installation of an air bubble system under the hull. Tiny bubbles stick to the bottom of the ship's hull so the ship literally is sailing on a cushion of air.
This air lubrication system allows the ship to float on air, with millions of tiny bubbles created under the hull to reduce drag and increase fuel efficiency. 
Essentially, every improvement means cruise ships can go faster with the same fuel use or the same speed with less energy.
What is the fastest cruise ship in the world?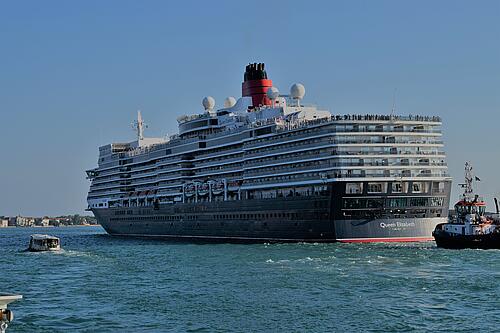 Because Royal Caribbean cruise ships are meant to be pleasure vessel (as opposed to ocean liners that are designed to get passengers from one port to another), speed is not a major objective for these ships.
But fast speeds are still needed in the case of an onboard emergency, or to outrun bad weather.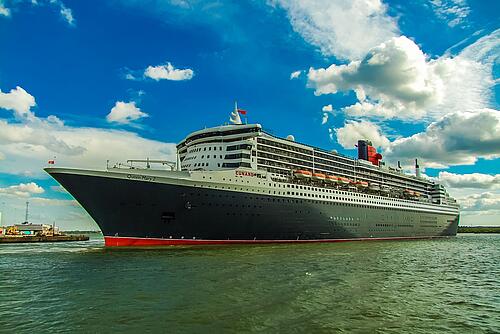 By most accounts, the fastest ship is/was Cunard's Queen Mary 2, with a top speed of 30 knots, or 35 mph.  She was just a tad slower than sister vessel Queen Elizabeth 2, which ad a reported top speed of 32 knots.
Instead of the diesel-electric configuration found on many ships, Queen Mary 2 uses an integrated electric propulsion to achieve her faster-than-average speeds.
Beyond those Cunard ships, many contemporary cruise ships clock in right around Harmony of the Seas' top speed of around 25 knots.
Why do cruise ships travel at a slower speed?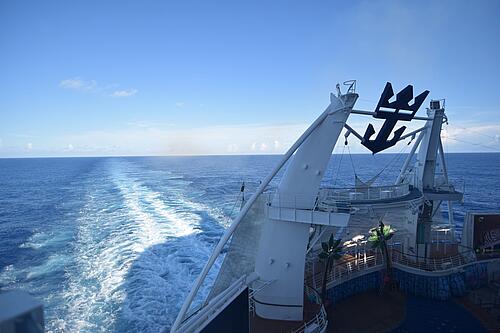 Not only do cruise ships rarely travel at their fastest speed, but they often go much slower.
There can be many reasons why a cruise ship slows down, and it's not just to save fuel. Certainly fuel consumption can play a major role in determining what speed to travel at, but other conditions can dictate a slower speed.
One common reason is a short distance between ports of call. Cruise ships are scheduled to arrive in port at a certain time, and each hour they spend in port costs the company money in docking fees. As a result, a ship will reduce speed so they arrive exactly at the time they are scheduled to dock, and not earlier.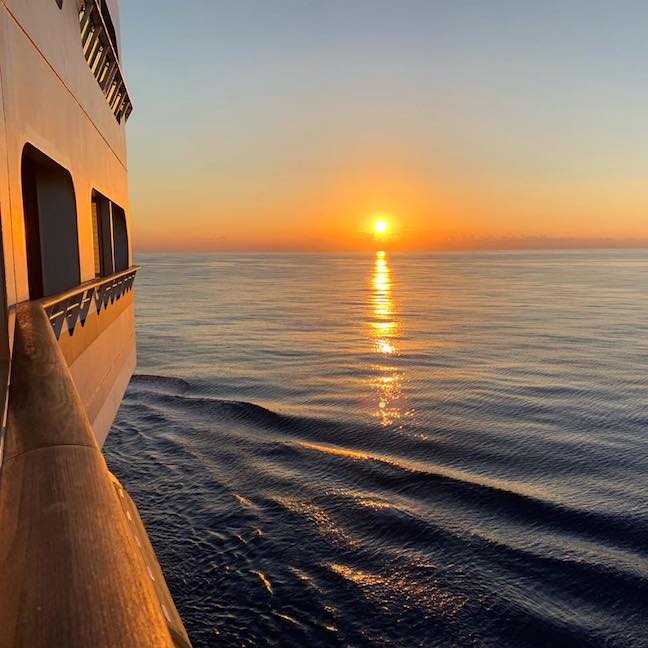 On sea days, it is common for a ship to slow down to follow favorable weather so passengers can enjoy the sunshine. This is especially the case when the distance to the next port is short.
Sometimes, the Captain will even slow a ship down to everyone can see a sunset or other passing scenery.
In some places around the world, government regulations require cruise ships to travel at a slow speed.