In:
A new satellite network is giving Royal Caribbean flagships record internet speeds and more Wi-Fi capacity than all other cruise ships--combined.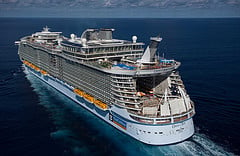 A set of new, custom-built antennae were shipped from Israel to Florida last month, and installed on Oasis of the Seas. Testing confirmed the ships' ability to match the fastest broadband connections on shore.
The internet is being provided by O3b Satellite Communications and works by pairing a new generation of medium-Earth-orbit satellites (originally designed to bring the Internet to emerging markets like sub Saharan Africa) with sophisticated antenna arrays aboard the cruise ships.
The higher internet speeds will make it feasible for a guest to download streaming video or post video clips to Facebook. Royal Caribbean is developing new pricing plans for added service.
The entire process was started in 2012 when Royal Caribbean signed a deal with O3b and is now starting to come to fruition.
And by the time the new system becomes available on Royal Caribbean's newest ship, Quantum of the Seas, Royal Caribbean CEO Adam Goldstein said guests can anticipate "several new, show-stopper uses of the bandwidth."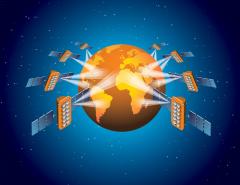 What surprises? That information, he said, is not yet available for download.
Said Goldstein, "If you're a first-time guest on one of these ships, you won't realize how much work it took to make the wireless so pervasive – or that your cell 'tower' is 4,900 miles over your head. If you are a return guest, you'll be blown away by the improvement. It's that dramatic."
According to Bill Martin, Chief Information Officer, Royal Caribbean, the key to unlocking a land-like experience was reducing satellite latency – the time it takes for something to happen after you hit 'enter.' This breakthrough technology solves that problem, reducing latency from 750 milliseconds to approximately 140 milliseconds. And with each ship's overall capacity exceeding 500mbps during system tests, there will be more than enough bandwidth to go around.
UPDATE: According to Royal Caribbean, the new high speed internet connections will be available beginning August 2014.