In:
Royal Caribbean has canceled to scheduled stops in St. Thomas due to an approaching tropical storm.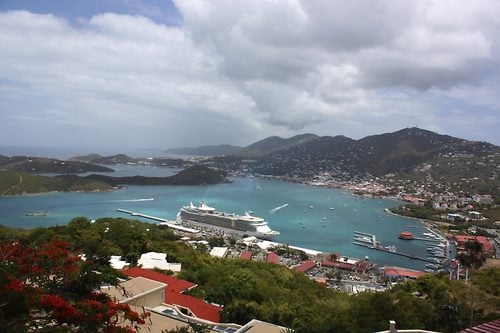 Concerns over a tropical disturbance in the eastern Atlantic Ocean, Invest 99-L, which may develop into a tropical depression or storm in the days ahead, forced Royal Caribbean to make the change, according to Virgin Islands Port Authority Executive Director Carlton Dowe.
St. Thomas Source is reporting Oasis of the Seas was scheduled to visit Crown Bay on August 23 and the Freedom of the Seas was scheduled for August 24.
According to guests onboard, Oasis of the Seas will skip both St. Thomas and St. Kitts, and instead visit San Juan on August 23 from 1:30pm to 11:30pm, then have a sea day, and then visit Labadee from 8am to 4:30pm.
Freedom of the Seas will skip both St. Thomas and St. Martin and instead be at sea on August 23, then stop at Costa Maya, Mexico on August 24, Cozumel, Mexico on August 25, and then spend the remaining days at sea before returning back to Port Canaveral on August 28.