Royal Caribbean chairman defends cruise line screening processes
In:
Royal Caribbean chairman Richard Fain spoke to CNBC about the recent bout of sickness that spread to over 600 passengers onboard Explorer of the Seas that is believed to be Norovirus.  He defended the way Royal Caribbean looks for passengers who may be sick prior to cruising to prevent them from infecting others.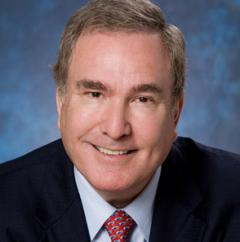 "We screen our passengers as best we can," Richard Fain told CNBC in an interview.
"It's a very unfortunate inciden. Our people responded quickly and aggressively."
Fain also noted the recent cold temperatures in the northeast may have played a part, with the cruise originating from Bayonne, New Jersey.
Future bookings wouldn't be affected, said Fain. "Most people understand just how common a thing this is," he said.
Fain stood on the company's record in response to incidents like these. "We do an amazing job of helping guests when they do get sick and then cleaning after," he said.