Royal Caribbean Post Round-Up: August 11, 2013
In:
If you liked a little of everything when it comes to Royal Caribbean news then this was the week for you.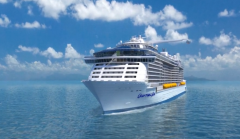 Over the course of the week we learned more about Quantum of the Seas and what we can expect from it.  It's clear that people are excited to know everything they can about this ship and we started out with a list of everything we know about the virtual balcony.  
This was followed up by an interesting list of frequently asked questions about Quantum of the Seas that gave us a few more details about venues, dining, entertainment and more.
Royal Caribbean News
Royal Caribbean Blog Podcast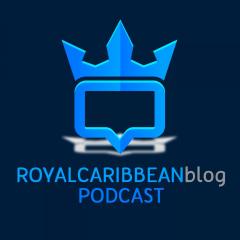 The Royal Caribbean Blog Podcast is live!  We're covering eveyrthing Royal Caribbean and inviting you to explore every aspect of a great cruise vacation.  Check it out at RoyalCaribbeanPodcast.com!
Please feel free to subscribe via iTunes or RSS, and head over to rate and review the podcast on iTunes if you can! We'd appreciate it.
We want to hear from you when it comes to this podcast because we want it to be an interactive show.  If you have questions, comments or thoughts, share them with us.  We might even include it on the show!
Take a listen to Episode 1 of the Royal Caribbean Blog Podcast!
Join us for the first ever Royal Caribbean Blog Cruise!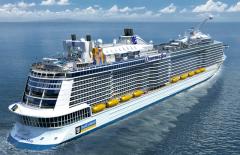 We're so excited to announce the first ever group cruise for readers and staff of RoyalCaribbeanBlog.com aboard Quantum of the Seas!  This is an exclusive group where we are inviting you, our readers, to join us on one of the first Quantum of the Seas sailings on an 8-night cruise to the Caribbean.
This Royal Caribbean Blog group cruise is all about enjoying this brand new ship with other fans who are big fans of Royal Caribbean.  Don't miss this opportunity to check out the brand new cruise ship as well as be a part of exclusive events for those that book with our group!
For more details on booking the cruise, the itinerary and prices, check out the Royal Caribbean Blog group cruise page and if you have any questions, email me!
Royal Caribbean Around the Internet
Travel Weekly has a detailed post about how Haiti wants to lure Royal Caribbean passengers beyond Labadee.
Inverclydenow mentions a visit by Vision of the Seas.
The CLIA is touting innovations in cruising that are coming soon, such as virtual balconies coming to Navigator of the Seas.
RoyalCaribbeanPR is reporting Explorer of the Seas will receive a new parade called "Royalapalooza", which first debuted on Mariner of the Seas.