In:
Vintages is well-known across Royal Caribbean ships as being the spot onboard to grab a glass (or bottle) of wine, but they also serve up tapas for guests to enjoy.
Vintages has offered tapas for a while now, but in the name of "research," we wanted to try it out for ourselves to see what is offered.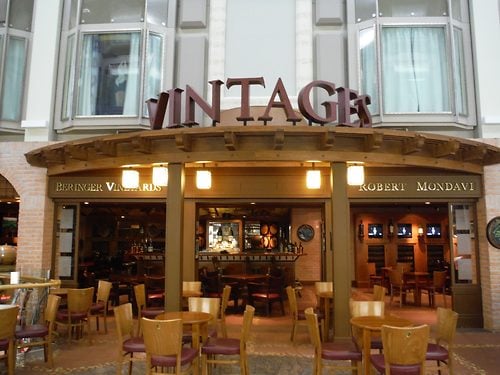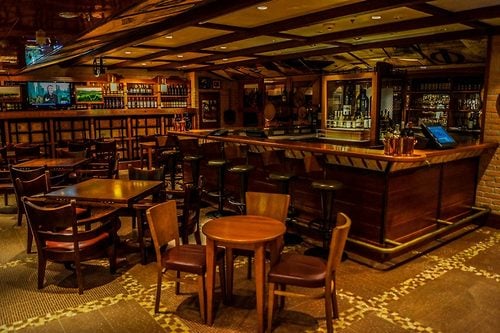 Tapas are small plates of food that originated in Spain.  Traditional tapas are mix of appetizers or snacks, but they are served closer to a small plate in style.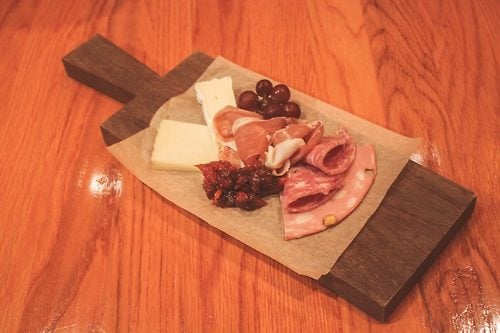 On Navigator of the Seas, we tried the tapas option, which costs guest $5 for a plank full of meets, cheeses and fruit.
Tapas are available each evening in Vintages, beginning at 5pm.  It takes just a few minutes to prepare, at which point the server brings out your serving.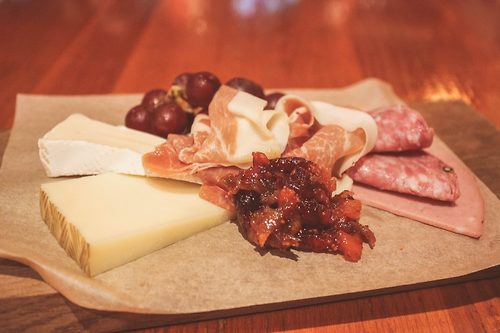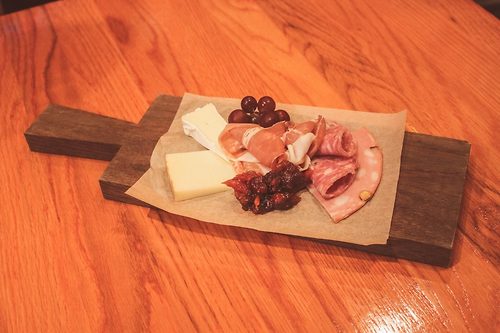 You will find grapes, prosciutto, salami, brie and more.
Do you want to try the tapas at Vintages? Let us know in the comments!