 Posts

22

Joined

Last visited

Days Won

2
Cleo's Achievements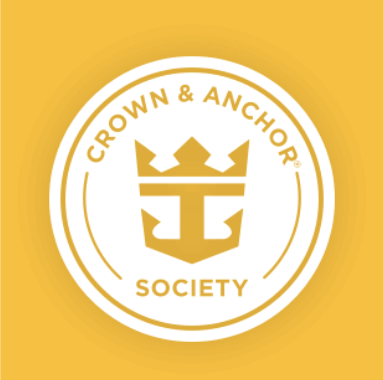 Gold (2/7)
9
Reputation
I was on the 9 night Quantum cruise in December. I would hope, for you, that by now they have fixed many of the technical problems. Assuming that is the case I would say that the ship is beautiful, the cabins are great, and Bands in the Music Hall are top notch. I would not go on this ship again however because of Dynamic Dining and the overall energy of the ship is not typical RC especially during the day. My only recommendation is to make sure you have Diner Reservations for each night before you leave your house. Reservations can be changed but the later it got in the cruise the harder it got - in my case it was due to technology problems so can't predict what you will experience. Do the Rip Cord and make the reservation in the first day or two. Same for the North Star. We missed getting reservations because we waited too long.

Like everyone has said; Allure and Quantum that I have been on have muster stations inside. It may be more comfortable for the drill but if there were a real emergency I do not like the idea of heading inside the ship for my muster station. It seems much more logical to muster by lifeboats. I would prefer to be crammed in for the 30 minutes, or so.

When the cruise has two formal nights people tend to dress up more for the first. The second tends to be more semi formal - at least for the women. My husband takes a sport coat and tie. A suit is not required. Some guys may not wear a sport coat or suite but that is not the norm. Note about Quantum: In The Grand where formal night is every night many people dress semi formal.

I don't remember how long you are in the air, but I expect it is less than 5 min. When I went there was a 4 year old and 8 year old and they did great. The instructor handled them really well.

I do not consider Windjammer as a dining option for dinner. Great for breakfast and lunch. I do want to be served for dinner. Another observation with Dynamic Dining is that there are no Assistant Waiters so the Waiter does everything. Result is everything takes longer to get.

The Rip Cord was great fun. I must admit it would take a few times to relax enough and really feel the flying experience. For the most part I was just thinking about my form (chin up - I kept looking down) RESERVATIONS: I made my reservation on day 3 and got to go on day 8. Make reservations early or you may miss out. PICTURES: They have a camera but it was not running when I went so I have no pictures. Very disappointing. Have someone with you to take pictures. There is room for another person to hang around to take pictures and they did not discourage it.

I was opened minded to Dynamic Dining but as it turns out we don't like it. The problem for us was lack of variety. We will not go on another ship with Dynamic Dining. They are changing over Oasis class ships to be Dynamic Dining - what a shame. Our cruise was 8 nights and there are four restaurants. If menu selection was like a typical restaurant with a lot of variety that would be fine, but the menu is really limited and does not change. We did not care for American Icon Grill. Chic has a really good Prime Rib - they call it Roasted Rib Eye. Their Potato Crusted Cod was literally laughed at and called fish sticks by people - not bad tasting but really looked like two Mrs Pauls Fish Sticks. Vegetable portion sizes are more like a garnish than a side dish. Silk was fine, nothing special but we enjoyed our food. Grand was very good but we would rather not take formal clothing with us. Formal night is typically when we go to Chops. We really enjoyed Two70 for lunches. Jamie's Italian got great comments from people but we did not go. The menu on the TV in our cabin said there were two choices for steak, but when we went to make a reservation at the restaurant there was no steak on the menu. It was replaced with Lamb. Chops was very good.

Our cruise was the 8 night Bahamas and there was no Gatsby party or Wink show.

My husband and I bought the drink package on Quantum for the 8 night cruise. Loved it. I tried drinks that I would not normally try. If I didn't like it, I didn't drink it. BOTTLED WATER: Still bottled water is included but you can't drink it from the mini bar in your cabin or you will be charged. You must get it from a bar. They will only give you one water at a time. So every time we went back to our cabin we stopped at a bar and got two waters - one for each package. Each 16.9 oz bottle would have been $3 if not on the package. That would have really added up - we drink a lot of water. GRATUITY: I had a different experience than described in the original post. I purchased the packages on-line before the cruise and was charged a 15% service fee in addition to the advertised daily cost. I assumed that was for the tips. MAX DRINK PRICE: We saw different information in various places about the maximum cost of a drink covered by the package. Some literature said $10 and others said $12. $12 was correct. BEST WINE ON QUANTUM: The best dry red on the package is served at Vintages and Chic. It is the Spellbound Petite Sirah. I was disappointed that they ran out of it at Vintages on my cruise.

Just got back from Quantum cruise yesterday. The RC website mentions a Gatsby event in two70. There was not one. Wink is another show listed on their web site but was never listed in the cruise compass.

Yes - it was great. We used self assist debarkation to get off the Quantum yesterday. The instruction was to go to deck 5 forward (theater) or rear (two70). When we got off the elevator on deck 5 there was a staff member directing self assist people to a gangway on deck 5. We went right to the gangway and not to the theater or two70. We left about 7:30 a.m. and did not wait in any lines to get off the ship or at customs. There was an elevator once off the ship so we did not need to struggle with our luggage on the escalator. We will defiantly self assist from now on.

5 days away - Quantum leaving December 12, 2014. Yeah!

Formal night, for sure. We opt out of taking formal clothes on vacation.

Do many people come dressed like the roaring 20's? Which night is it on the 8 night cruise?

My husband and I will be getting the Premium Drink Package on Quantum. The amount is about what we spend on our bar bill but there is one big advantage we are looking forward to; We are going to try all kinds of different cocktails that we would not normally try because I hate to spend good money on a drink I may not like. It's going to fun finding new drinks that we like.