Posts

49

Joined

Last visited
murphmatic's Achievements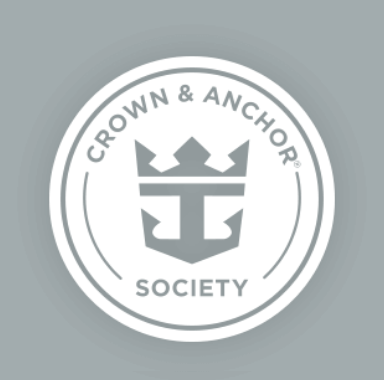 Platinum (3/7)
31
Reputation
Just listened to Matt's latest podcast and in the listener email portion he read one from someone who used Rome Car Tours (I believe that is the name of the business). I am trying to find out if the listener is on these here boards and if so I'd like to ask some questions. My wife and I are sailing the Symphony this October and wanted to book an excursion into Rome or the Amalfi Coast.

My (maybe flawed) opinion: like booking the cruise as early as possible booking the hotel this early (or earlier) allows you to see if you are getting a good deal.

Bold for emphasis. Whenever someone ask or says "such-and-such is free on a cruise" it raises my pet peeve meter. You are definitely paying. ALL the cruise lines have figured out the math. Your fare either covers all the complementary (which is a better word than "free") items during a cruise or they are taking a gamble that you'll spend more during the cruise. NCL's "Free" At Sea is pure marketing. Don't belive me? Price out a Sail Away cabin (like a Guarantee cabin where you don't choose the cabin but are guaranteed the cabin category or better) with no Free At Sea options vs. one with them. You are paying for those options. Which is cool IF you understand that you are and maybe saving some money.

Appreciate that. That is awesome. I priced out my October sailing. Could come close to my original rate. @Neaxan, does this help you?

I'll be cheating on RCL in March with NCL. So I'll see what you're talking about. This will be my first non-RCL cruise. Unfortunately I'll be cheating again in 2019; will be on Carnival out of Long Beach for a family thing. Everyone lives in So. California except me.

After looking through more than a few hotel recommendations from CC and just bumping around the internet we went with AC Hotel Diagonal L'Illa. I'm a Marriott Rewards member and that's usually were I start looking. €152 ($179) a night for two nights. It's in/on a mall. Reviews seem decent. Still open to other hotels. That rate can be cancelled without penalty.

Neaxan, I saw the Hotel Continental recommended on CC. Not very impressed with the rooms. The price is OK. Hotel Jazz and Hotel Colon keep coming up on CC.

Greetings all! Will be sailing Symphony out of Barcelona in October 2018 and needed some hotel suggestions. Thanks in advance!

Sharla Manglass @ MEI has thoroughly accommodated us.

I'm a psedo- Falcons fan. I hated Tom Brady and the Pats before. After the Super Bowl it became white-hot hate.

Thanks everyone. Even before I finished posting this my wife nixed the idea. I'm a motorcycle rider and thought it would be cool. Will probably jump on someone's trolley or just walk around.

Has anyone rented a scooter on Key West? How is traffic and street condition? What scooter rental company did you us? Thanks!

We will be renting one of the beach beds on our cruise in October (Enchantment). Where is the floating bar in relation to the beach beds? If it is close how out of hand does it get?

Abandoned is what I meant! Thanks!