 Posts

21

Joined

Last visited
Recent Profile Visitors
The recent visitors block is disabled and is not being shown to other users.
Ptrg's Achievements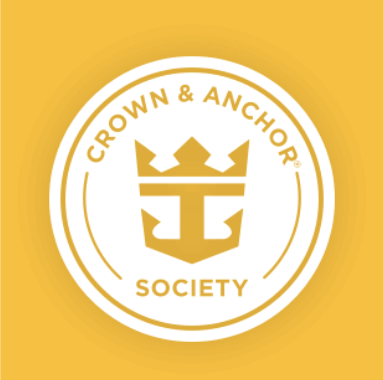 Gold (2/7)
1
Reputation
I m sailing on Adventure from Nov 28 to Dec 3. So I m thinking to pay for internet on board to watch all the games because I m not sure and where to watch all the game on those day. It only happens 4 year at a time

Have anyone booking online with TA like Cruise line , Cheap cruise... Ect? Are they really give you more (some bonus credit to use on cruise ..) then booking direct to RC? Thanks

Yep... I called RC, booked and paid same time. I thought it was simple when booking airlines 's tickets: pick the date, time and pay... Done

Yep... That what I did: paid at 7pm on 22nd , September, 22 called back at 8am on the 24th... And wasn't qualified

They claimed me was outside the 48 hrs which actually I wasn't.... Thanks

Thanks Xaa.... Finally someone can see it

It is not telling me inside or outside of my final payment... It only say we have 48 HOURS for best price guaranty... I wish they should say more clearly on this page on their website. That's my point of view.

Once again, before making a payment, I only see this information (see picture) it only show that we will get OBC if the price change within "48 HOURS"... nothing else. It never show to customer about " 60/75/90 days for final payment ..ect" which is we never know until now. I just not agree what I read on this page in that picture...!

But at least they give you OBC or nothing?

It is first time we booked for cruise ship and we have no ideal about 75/90 days to final payment. So like I discussed above: I called in to shop for prices/rooms on 9/21/2022 , called back next day and make full payment, early in the morning of the 24th , price dropped... Called back then got denied. Please explain when we are able to get either OBC or refund the different... So next time we will get it( maybe not with RC anymore... who know)Thanks in advance

Hello... Could you tell more details about it? Did you call in within 48hrs....? You are only one so far as I know in this forum

We are going to sail Nov this Year

I called in on the 21st of September to shop for staterooms (from interior to balcony... How it work for pick your own rooms vs their pick it for you. Ect...)so the next day we called back, picked the room we like, and paid for it.. ( on 22nd).. so "their ways" was the 21st was the day we booked??!!! Not on 22nd... For me it was a trick...

We paid at 7pm on 22nd of September. The prices was dropped on 8am the 24th of September... So it was less then 48hrs isn't? But still denied

We did make full payment then less then 48hrs later, price dropped, we called back but they still find their ways to denied OBC or refund the different....