Posts

12

Joined

Last visited
jaadance30's Achievements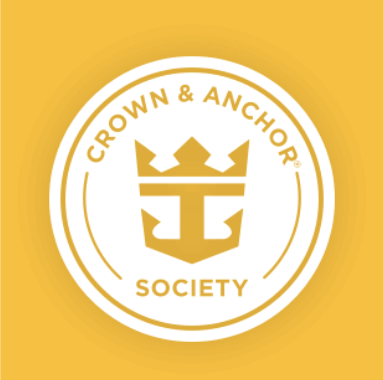 Gold (2/7)
3
Reputation
So, just got back, and for those that want to know, I was able to use my diamond credits 5-8 pm to buy my daughter drinks. :)

Thanks for the responses... the hard part is if I want to buy her a drink, how can I do it then? Her card is linked to her own credit card, so if I want to get her a drink on me, then it won't work because of the drink package... Well, it is what it is. Hopefully I'll find the right bartender to help me.... anything beats the foot of snow that fell last night! leaving tomorrow - on board Saturday... I can't wait!

Sorry if this has been asked... can't find the answer.... We are going on the Harmony, both husband and I got the drink package. First cruise as Diamond. My daughter is in a separate cabin and is 21. Will my husband and I still get 3 drink vouchers a day even though I have the drink package? And could I use one once in a while to get her a drink? If it's really up to the bartender, then I'm fine - we plan on making friends ($$) with a bartender or two but if we want to do this at dinner or elsewhere, didn't know if there was an official rule.... Thanks!

We are a group of 11 going on the Harmony on the 24th of March. This is my first cruise as a Diamond member and first time on the Harmony (have been on the Oasis). What are your best hints, suggestions and things not to miss? Any parties to pack for? Speciality dining? Shows? Rubicon? Do they use wowbands? I'm looking for everything and anything!

Either I'm not looking in the right place, or I can't find it.. but I'm trying to find out how many people can use a cabana. We are a family of 11. We will never all be in the cabana, more like a home base.... but how many are allowed, and how much are additional people? if there is a cost for additional people, what do you get for that?

Does anyone know if there are different pillows that can be requested? I've got a bad neck and currently use a memory foam at home. I have never asked, but I'm considering packing mine! Lol

Is there any way to know what nights will be formal nights on a non-standard schedule? We are on the Oasis on 3/17, which is a 9 night eastern Caribbean itinerary. I know a 7 night is night 2 & 6, but I've also heard the 9 night could be 2 & 7. I'm trying to make dinner reservations, and knowing for sure would make a difference in which restaurant we choose.

This is so frustrating.. I've been checking every single day since the cruise planner opened and I'm not able to book it. It says online only. I even called twice with no luck. I'll try calling again. I guess my crown & anchor status isn't high enough yet... :(

So disappointed that we can't book a cabana prior to sailing. We are not in a suite, but want the over water cabana, Nellie's beach. Any recommendations on how to ensure I can reserve? Is the excursion desk open during embarkation?

Does anyone know if RCCL makes exceptions for ages in the teen club? My daughter is 19 and very immature. She will be lost without opportunity to meet kids, and most likely will be uncomfortable with kids her own age. Would the answer be different if she had a documented disability?

I read in an October blog that Royal IQ was supposed to be launched on the Oasis in 2015. Does anyone know if it has been? We are traveling March 17th, and hoping to use it to keep in touch with our teens...