 Rhapsody of the Seas
Members
Posts

14

Joined

Last visited
Profile Information
Gender
Location
Interests

Applied Physics, Space and Aerospace
Recent Profile Visitors
The recent visitors block is disabled and is not being shown to other users.
Rhapsody of the Seas's Achievements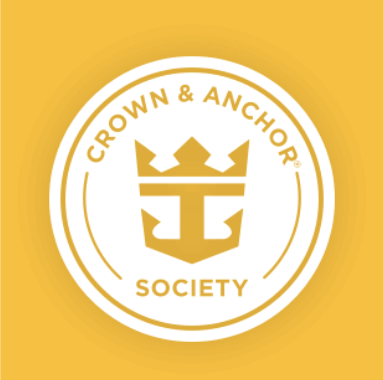 Gold (2/7)
2
Reputation
WAAAYTOOO reacted to a post in a topic: Harmony of the Seas Transatlantic-from-Barcelona health protocols

Sure, having guests vaccinated is a good thing on a long cruise but for kids (4 year and below) who are already booked they should have relaxed rules. We are booked and confirmed on Harmony from Barcelona to Florida this year but we received no email letting us know that the vaccination policy has changed. If you received such email, can you please share? What bothers me even more is that one can still book this trip with kids in the itinerary (knowing that vaccine is not available yet for kids age 12 and below). This is not right and RCCL should fix it immediately on their website as well as inform all with kids that they cannot sail.

Found this on RCCL website and it seems to make this a bit more clear that kids are not allowed on Transatlantic sailing.... I wonder if this is because of the length of the sailing. We are already in Europe (Germany) and travelling to Barcelona is not an issue (neither to Southampton) and if the length of the sailing of 14 days is an issue, I wonder if Cunard (7 days on QM2) would be OK for kids (currently they only require vax for 18+ year old passengers)? We do have to get to the US before the end of this year and will be looking into Cunard. Flying is not an option for us as due to delta variant, in my view, staying in a metal can for 10+ hours with unvaccinated kids is far too risky (had a severe case of COVID in our extended family where the child suffered extensive lung damages but all adults many not vaccinated were completely fine).

I did call the number on RCCL website for further questions on vaccinations and I was told that unvaccinated guests and kids below 12 can travel on this sailing but they will need the PCR testing before and during the sailing. I am however not convinced with the answer as it seemed like she was giving her opinion rather than an official RCCL statement. On the other hand, I am not sure if "everything indicates that transatlantic are 100% vax" since when one books the sailing, it clearly indicates that guests below 18 need testing only which is completely fine with us. We just dont want any surprises at the port in Barcelona so do not know who can provide an official and clear statement on this?

I see contradictory information about Harmony of the Seas, The RCCL caribbean website says for Transatlantic on Harmony all guests must be vaccinated, does that means kids are not allowed? See below But when I go to their booking system, i see the below message: The above seems to suggest that kids are allowed with negative test. Does anybody know what the correct statement from RCCL is regarding kids allowed or not allowed. I have 2 small kids (2 and 4 years) and better to know this now and look for other options if we cannot go. Thanks a lot!

I also saw this vaccination requirement and are on this sailing from Barcelona to Florida (Oct 31 2021) we are fully vaccinated (me and my wife) but we have 2 kids 4 and 2 year old obviously not vaccinated. When you try to book, it states 18+ only need to be vaccinated but the page on healthy sailing states ALL guests to be vaccinated, this is contradictory... Has somebody tried to clarify this with RCCL? Obviously, we will not be sailing without kids... Thanks in advance!

Hi, All Anybody on the Harmony of the seas sailing from Barcelona this year Oct 31? We are booked on it and it seems they are only accepting 2 persons per room regardless of the room type (Suites, balcony etc.)

H 4ensic, Do you know what to come on Monday? I mean the transatlantic was cancelled since yesterday and RC told me that there is nothing planned transatlantic this year from Europe to US!! I know Harmony will leave but no booking available on it and I need to go to the US this year, so I feel stuck!

Sure, it was announced but so far it is not on RC website showing as bookable trip. Since my Rhapsody was cancelled (was scheduled Nov 30 2021 from Barcelona to Tampa), I was hoping that RC would at least offer to have those guests willing to book on Harmony at least be notified. I called RC customer support yesterday and they did not even know that Harmony is to sail from Europe this year...

Hi John, Harmony does not show up on the RC website either... Did you confirm with RC that its sailing? I would like to book Harmony since Rhapsody has been cancelled. Thanks!

RC just cancelled Rhapsody of the Seas out of Barcelona to Tampa scheduled for Nov 30 2021 departure. Currently no other transatlantic sailings are showing up. As i understood from people in this blog, there may be Harmony leaving for the US for winter season. I am also hoping for some good news and been waiting for transatlantic to US before end of this year.

Rhapsody of the Seas reacted to a post in a topic: Rhapsody of the Seas Cancellation Nov 30, 2021 out of Rome

Thanks Matt! I called RC just now and asked if there is a way I could be on a mailing list or wait list of some sort if any of the 3 above ships would sail out to the US this year (2021), to my surprise I was told that this is my own issue to deal with and they do not have such a system to provide guests with cancelled cruises for possible near future cruises with similar itinerary. Is there any mailing list this blog has whereby people can get such notifications if any of the above 3 ships do decide to do TA from Europe to US this year? Thanks in advance!

Hi, All Anyone booked on Rhapsody of the seas Nov 30, 2021 out of Rome? I received email that this was being cancelled. I know that all cruises thru Aug 30 2021 are being cancelled. Does anyone know the reason this got cancelled? More importantly, will there be any cruises planned Transatlantic from Europe to US this year in Oct/Nov time frame? Thanks in advance!

Rhapsody of the Seas reacted to a post in a topic: Rhapsody of the Seas Owners Suite 8001 (Front) versus Spacious Balcony Room (Mid Ship 7048)

Hello All, We have never done a cruise before and we have a question. We are booked on Rhapsody of the seas this Nov 30 2021 (Barcelona to Tampa) Transatlantic. We are 2 adults and 2 kids 4 and 2 year old. My wife and 4 year old get motion sickness all the time even in the car. We booked a Spacious Balcony Room in the mid ship (7048) but wanted a bigger room (1 or 2 Bedroom Grand Suite, so far none is available at all let alone a suite that could be in mid ship location). We also have been presented with an opportunity to book instead the Owners Suite (8001 cabin) which has lot more room but we are worried that since it is in front, there will more motion and we might have motion sickness. The question to all who are reading this is whether somebody has been on this ship and whether there is really appreciable motion difference between front and middle of this ship (8001 versus 7048 cabin)? One one hand, our mid ship balcony room is small but we may not feel as much motion; on the other hand the owners suite is spacious and kids will love it but if they start to have motion sickness all the journey, this will ruin the 14 day trip! Any feedback would be highly appreciate! Thanks in advance!!!