Posts

11

Joined

Last visited
Laurin's Achievements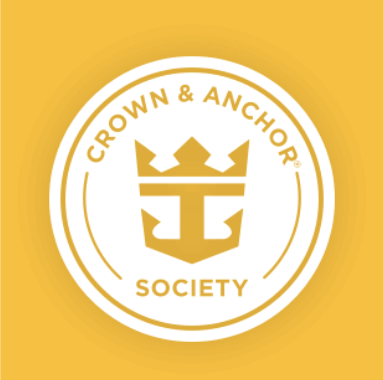 Gold (2/7)
4
Reputation
Thanks! I'm glad to hear that there are other options besides sushi, although I still think my family would much rather dine at Chops or Giovanni's. My husband is a "meat & potatoes" kind of guy and the kids (16 and 20) are steak and pasta fans. I am more open to other dining experiences--except for sushi. ?

I am considering getting a dining package, but the only specialty dining restaurants on Brilliance are Chops, Giovanni's and Izumi, and we don't like sushi so we wouldn't want to go to Izumi. Is there only one menu at Chops and Giovanni's? I would think that would get awfully repetitive if we ate at either more than once.

I know schools and regions vary, but that might be a little early for Spring Break. I have one child in high school and one in college and they have different Spring Breaks (one is 3/15 - 3/25 and the other is the following week.

It seems like the prices for the Deluxe package are higher on shorter cruises, for sure. The lowest price per night for the Deluxe package I have heard of is $39, and I think that was on a TransAtlantic. On our upcoming 12 night British Isles cruise we got the Deluxe package on sale for $41/night (plus gratuity). I'm pretty sure the reason for that is it's probably a lot harder to consistently drink enough to make the package "worth it" 12 days in a row! (Although we will certainly try our best. )

Interesting! @Matt-Do you work in IP? I'm an IP paralegal.

Hi Shari. I am actually on the June 21 British Isles cruise. I'm a little jealous that you are on the 5/15 cruise because you are so close to cruising! ?

My family greatly prefers MTD. We like to eat on the early side, and as others have said, it seems that the MTD waitstaff are more attuned to meal pacing and determining whether people want a leisurely meal or to get in and out more quickly.

We got the Deluxe package for us and the Refreshment package for our teens during a recent 25% off sale. My husband, daughter and I are all particular about our coffee and will probably drink at least 2-3 each every day. Our 16 yo son doesn't like coffee, but he drinks Red Bull and we have successfully gotten that before under the Refreshment package. We all drink a lot of bottled water. We'll be busy in port/touring most days, but DH and I are sure to drink at least 3+ alcoholic beverages a day in the evening (and the kids are sure to enjoy plenty of virgin frozen drinks.) I also like not having to worry about a bill at the end (or ordering something less expensive just because it is less expensive because I am thrifty by nature). Plus, the unlimited package allows us to try drinks we've never had before. If you don't like it--no big deal. Just order something else. ?

Thanks! I knew that it mostly consisted of marine maintenance and that it wouldn't be any MAJOR refurbishment / addition, but I was not so secretly hoping that maybe it would get the O3B internet enhancement. I purchased Voom Surf & Stream for my upcoming British Isles cruise and have been hearing less than stellar reports of the internet service on Brilliance. I just found the blog (and boards) yesterday and am glad to find another venue to talk about cruising! ?

Just wondering if anyone has heard any updates about the Brilliance's brief drydock.