 Posts

24

Joined

Last visited
Recent Profile Visitors
The recent visitors block is disabled and is not being shown to other users.
KarenPinNC's Achievements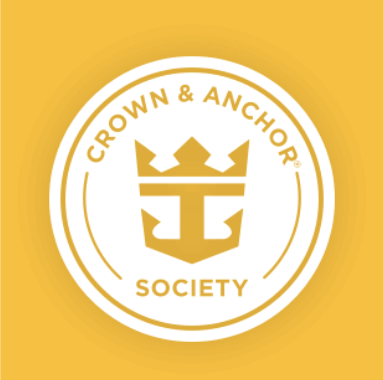 Gold (2/7)
2
Reputation
Cruise Planner is showing it for my upcoming Jewel of the Seas sailing.

Thanks for the helpful info.

It is just two plus luggage. And we don't mind a shared shuttle on the way leaving the port. I haven't ruled out Uber, just want to have good options to compare.

Thanks. This looks like an excellent option. Happy to see lots of good reviews on Yelp and Trip advisor, and the number one rated transportation option in Fort Lauderdale.

Looking for a recommendation for reliable, not overly expensive (i.e. no limos) transportation option to get to\from our Fort Lauderdale area hotel and the Port of Miami. I know I can Uber, but with luggage will need an XL. Looking to compare prices for other options. TIA Karen

Thank you! Sounds simple, and I like that!

I recently booked the 10 night Southern Caribbean on the Jewel of the Seas for next Feb. The early dining time was taken, and we didn't want the late dining time, so we opted for My Time Dining. Never having done this, I'm trying to understand how it works. I see that I can reserve a time each night in the Cruise Planner, but do I have to do that, or can we just show up when we want to eat? If we reserve a time in advance and then don't get there in time, or show up early, does that matter? Just want to have a good expectation so that we can plan accordingly. Karen

My DH and I did this 3 years ago when staying in St. Lucia. It was a fun experience, and while I remember their being an odor, I don't recall it being something that would have kept me from doing the excursion. What I did wish I knew was to bring a cheap\old bathing suit you don't care about. The mud will permanently stain your suit. We were warned by fellow travelers a few days before, so we wore the oldest suits we had brought with us, but if I had known before we left home, I would have bought us cheap suits from Target before we went that we wouldn't care about throwing away. I washed our suits 3 times and the areas that were lighter in color or white (think edging on swim trunks) would not come clean and they had to be thrown away. Karen

I don't understand how this change makes sense. If you look at the projected path of the storm and the path between Baltimore\Bermuda and Baltimore\Nassau, The Grandeur is going to have to make the return trip up the coast through the path of the storm, and it is a longer path than to\from Bermuda. I get that the weather in Nassau will be better, but don't they also have to consider the 'at sea' portion? As someone who is supposed to be on the Grandeur on Thursday, I'm concerned she won't be back on time.

Thank you all for very helpful responses!

For those who have sailed on Grandeur of the Seas before, I have two questions: 1) How cool\hot are the staterooms? I'm in an interior cabin. Just trying to get an idea of what sort of pajamas I should pack. 2) Is there a lounge on board that will show NFL games? TIA! Karen

Fun fact! I grew up on BW3s (originally from Ohio and this was the hang out back in the day). I know that the third W was Weck, and I think I even knew that it was beef on weck, but I still didn't know what the heck a weck was. Certinaly never heard of kummelweck. Now I HAVE to have one.