 Posts

12

Joined

Last visited
Recent Profile Visitors
The recent visitors block is disabled and is not being shown to other users.
merissa123's Achievements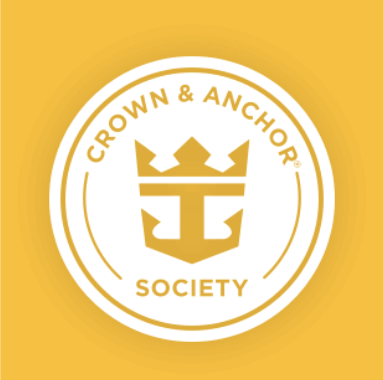 Gold (2/7)
5
Reputation
okay thanks everyone! I also do enjoy the planning nearly as much as the vacation itself, but with the website being down recently and dealing with RC over charging me $1300, sometimes these mundane things get to me!

This is my first cruise, it's a bit exhausting figuring it all out, lol! We pre paid for our gratuity, but decided against the drink packages. From my understanding if we purchase drinks from the bar, the tip is built into the price? I understand we can tip extra, but just want to confirm. Thanks

update: I did manage to log in and do the online check in. Feeling successful!

I am not able to check in online either. This will be my first cruise and this is all rather frustrating to say the least! We are leaving in just over a week, so hopefully this will be fixed in the next few days.

I'm wondering a bit about the photo packages and if they are worth the price of $200-$250? Since my family of 5 is staying in two different staterooms, does that mean that we'd have to buy 2 photo packages in order to receive all of the photos? If so, I just don't think I could pony up for that. Besides formal group photos, are there many candid shots taken? If we decide to just purchase photos individually on the ship, can these be put onto USB also, or only prints? thanks

Glad I am not the only one that is having trouble! I was able to log in, but I can only see the reservation numbers. There is nothing else clickable on the dashboard to take me to other reservations (dining, excursions etc) on the page. Hopefully the kinks will be worked out soon enough.

Same here. There is nothing clickable on the page, you can't see reservations etc.

Thanks for the replies. I will just have them pack a couple pair of khakis and a few polos. I am okay if they just want to go to the buffet for dinner on some nights. I think they can likely handle themselves.

I've been worrying about this topic as well. I have 3 boys (12,15,17) and we are all excited about our first cruise! We are all fairly casual. Putting on pants are a polo is going to seem "formal" to them! What is typical attire on a non-formal night? Are shorts always a no-no in the MDR? I am worried about how many clothes we will need to buy and pack for this trip, lol! We are flying, so we have to pay for bags (even carry-on on Spirit...sheesh).

Okay thank you for the suggestions! I have made a note of the pizza problem. That's weird...!

Thank you for all of the helpful replies! I think I will just do the reservations in advance and tweak them as necessary. Were pretty casual, and I like to go with the flow regarding meals on vacation. But it might be nice to have reservations each night just in case! Is there a place to find out what time the shows are?

Hi! First time cruiser here as well as my first post! I will be cruising on Liberty of the Seas in April. I chose MTD because I thought it would allow more flexibility. However, I see that you can start booking the reservations now. It doesn't feel that flexible if I am still booking 2 months in advance, lol! So I have a couple of questions that I am hoping this forum can help me with. 1. If I don't book the reservations now, and wait until I am on the ship, is this a bad idea? 2. If I do book the reservations now, and decide I want to change them later (either before the cruise or on the cruise) is this something that I can do? 3. If I book the reservations but decide just to go grab a sandwich or slice of pizza, is this a faux pas if I don't show up to the reservation? Any additional tips are appreciated!