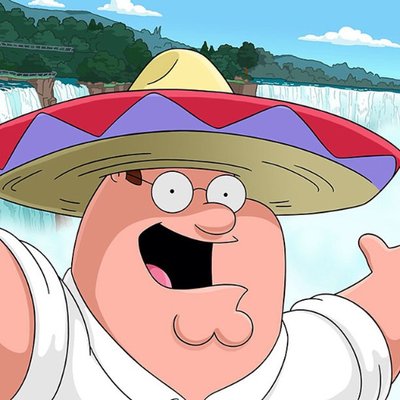 Content Count

84

Joined

Last visited
Everything posted by Wilmsta
Thanks again everyone - looks i'vr no reason not to book this cruise then 😀 👍

Thanks Teddy & AGSLC5, that's really put my mind at ease. 👍🏼

It sort of helps sort lol! I had a look here on the RC UK website and it says 18 or over for gambling - just don't know if that's the same all over! I thinking it is...fingers crossed!

Friend just advised me that he thought minimum gambling age on RC was 18 - I assumed it was 21 like alcohol min age etc Can anyone confirm?

Thank you both - really helpful

Hi folks, hope everyone is well. Can anyone advise if our 20 year old son is allowed in the casino and night clubs (on a Caribbean cruise - I know it's different over here in Europe). He's not a drinker so no issue there, but he would like to go into the casino with us (understand he can't gamble) and the night club with his older brother etc Thanks in advance Adam

Neither can i, despite what my eyes will be telling me

I asked on RC on Twitter if it was included in the UDP and was advised we'd only get $20 each.

Yep they are all back on the UK site too 👍. Was just having a check and on the 24th sailing you can still get boardwalk balcony cabin for £450 pp ($580) approx - which seems like a good deal to me - and it's cheaper than both an interior and sea view room.

Would be great to meet the famous Twangster on board 👍🏼 - we can buy you a drink and ask you yet more questions about cruising!!!

Yes twangster, I'm in a Crown Loft suite. Actually you can me some very helpful advise about CLS before i actually booked this cruise

Thanks AshleyDillo, very helpful

Thanks Twangster, helpful as ever , i'll keep my fingers crossed. Any advice on the reservation side of things? i.e should or shouldn't I be making reservations if i'm in a suite?

Hi all We're on 8th December Oasis of the Seas sailing (first cruise on Oasis class and also our honeymoon 😁) and I'm just wondering about show reservations. I can see Cats (i understand that this is unmissable...or maybe not 😉) , the Ice skating show and a Comedy show or two, all available to reserve a space - although nothing for the Aqua show as yet. As Oasis is currently being amped, does this mean no Aqua shows are likely on our sailing, or am i just being paranoid? Also for the first time we're actually staying in a suite, so with regards to all show reservations do i still have to reserve a place, as i know there are always spaces roped off for suite guests etc. I don't want to reserve a space thereby blocking it for someone else if I don't need to etc etc. Thanks in advance Adam

Thank you both - just found this via the power of google - so looks like it's from 15th March to 7th May which would would tie in to what your both saying

Hi all Does anyone know when in 2020 Explorer is due to be amped? I'm sure it's been mentioned on here before but can't seem to find it. Many thanks Adam

Crocs??? Noooo - hideous things When we was on Adventure in April there was a chap who wore crocs with socks. Lovely chap he was - despite his horrendous footwear combo 😁

Yes likewise Joe. I'm relatively new to Cruising and I'm very surprised at the way this has been handled - and to increase costs of the only other RC ship sailing out of Southampton for the same period is terrible. They really have scored a massive own goal with the UK customers.

Awful isn't it. The RCI UK Facebook page was appalling yesterday. First they publish that they cancelled all the Indy sailings as we know - in favour of Cococay cruises, which obviously caused uproar - then couple hours later they stick up a massive post promoting Cococay - talk about rubbing it in. There is some very annoyed customers out there and rightly so.

That is terrible. Feel for those who have already booked, they probably had great deals - and will now be fleeced when trying to rebook. Poor show

The cost of sailing out of Southampton is exceptionally high, so much so that I have also been looking at flying across to Barcelona to sail from there in 2020 - even with flights and an overnight stay it works out cheaper. However...since yesterday the price of the cruise I was looking at (from Barcelona in Aug 2020) on Allure has suddenly increased over night by £210 ($280 approx) per person! Barcelona is obviously nearest RC departing port to Southampton and Royal will be fully aware that they will probably get some knock on bookings as a result of moving Indy out of the UK, the fact they have pushed prices up for these sailings is pretty calculated in my opinion.

A widget Guinness isn't too bad - I've actually got the Guinness Surger unit at home which replicates the 'surge' when combined with the specific Guinness Surger cans - still no replacement for a well poured pint tho!

Yes Twangster, it was from Southampton. So maybe a departing UK thing? I assume then that I should not expect to see draft Guinness available when we are on Adventure in a couple of weeks time!