Posts

11

Joined

Last visited
Recent Profile Visitors
The recent visitors block is disabled and is not being shown to other users.
runderekrun's Achievements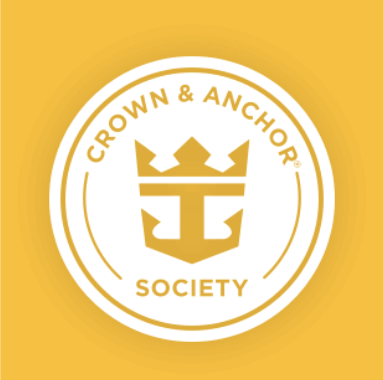 Gold (2/7)
2
Reputation
We are booked on that cruise -- I hope we don't get canceled.

I always look on vacationstogo.com where you can search for prices per night by room class. If I see a suite available for a time I can cruise for under $150 per night then I pull the trigger.

Oh my goodness - on Carnival Victory earlier this year for a 4 day cruise and I think my wife and I had at least 15 pizzas. It was AMAZING! We are taking our 10 year old daughter on her first cruise on Mariner in 2018 and was really looking forward to the pizza on board :-(

Is there something like this on the voyager class ships?

I'm excited to be cruising on her next year after the updates!

Not sure how accurate it is, BUT if you look at the deck plans for Mariner on cruisemapper.com, it tells what is going to be added during the dry dock in 2018. Here are the details: Deck 14: the multipurpose rooms will be replaced with the Izumi Deck 13: the Roller Skating Track and the Maariner Dunes golf course will be replaced by a FlowRider (surf simulator) and The Perfect Storm complex (Cyclone and Typhoon water-slides). The waterslides complex is named "The Perfect Storm". It is complimentary (cruise fare inclusive) and includes the RCI's newest super-fun attraction "Tidal Wave" (aka Boomerango) plus 2 racer slides ("Cyclone" and "Typhoon"). Both spiraling slides are positioned portside and go around the Flowrider. Starboard is positioned the "Tidal Wave" (raft slide). It provides Mariner cruise ship passengers with the unique opportunity to ride in rafts plummeting down a very steep drop. Then the rafts shot up a nearly vertical wall into the air for experiencing the sensation of weightlessness and free fall. Then follows a swift return below. The slides builder WhiteWater. The company specializes in designing and manufacturing of water park products and family-fun attractions for major clients around the world. The company also owns the FlowRider patent (acquired from WaveLoc). The aft-located FlowRider is the Royal Caribbean's signature surf simulator. Pumps project high-speed water (20-30 mph / 30-50 kph) across a small area creating sheet waves (stationary waves) to simulate ocean surfing. FlowRiders were first created as land-based facilities and were implemented by Royal Caribbean for guests to enjoy traditional surfing and skimboarding on cruise ships. The Royal Caribbean FlowRider is a complimentary (cruise fare inclusive) facility and reservations are not required. Equipment (bodyboards, flowboards) is provided. Private surfing lessons are available for booking at additional cost per person. Groups are 6 to 8 guests. The FlowRider's restrictions include min height (52″/132 cm to use bodyboard, 58″/147 cm to use flowboard). Not allowed are footwear, goggles, go-pro cams. Guests can surf at the simulator until they fall off the board. The facility is supervised by sports staff (safety, assistance, advice). Deck 12: the Outdoor Youth Area will be transformed into the Splashaway Bay (kids water park). Splashaway Bay (open between 8 am – 8 pm) is the kids-only aqua park. It has 2 whirlpools, 1 splash pool, 1 mini waterslide, interactive splash areas with multiple geysers and water cannons.

I just made reservations at Izumi for a cruise next year on Mariner (this will be the first time my wife and I have made reservations and skipped the MDR) and I am questioning how it works. The menu has prices but there is a $45 charge per person for the restaurant, what is included in the cover charge and what do you have to pay extra for?

For anyone who has been to CocoCay recently and paid for a cabana, can you please share your experience and tell me if the rumor of champagne is true?

I was able to book a sailing for next December with Kids Sail Free and while I would appreciate the extra OBC, I do not think I'll be able to touch the fare for our cruise

Looking for some advice — we are going on our first family cruise next year on Mariner of the Seas (my wife, 10 year old daughter, and me with what will be an almost one year old) and I have never booked anything more than an ocean view. Currently we are booked in a corner aft cabin balcony on deck 10 but there are hump balconies available on decks 8 and 9. I know the deck plans will change with the extreme refurbishment but which room would you recommend?