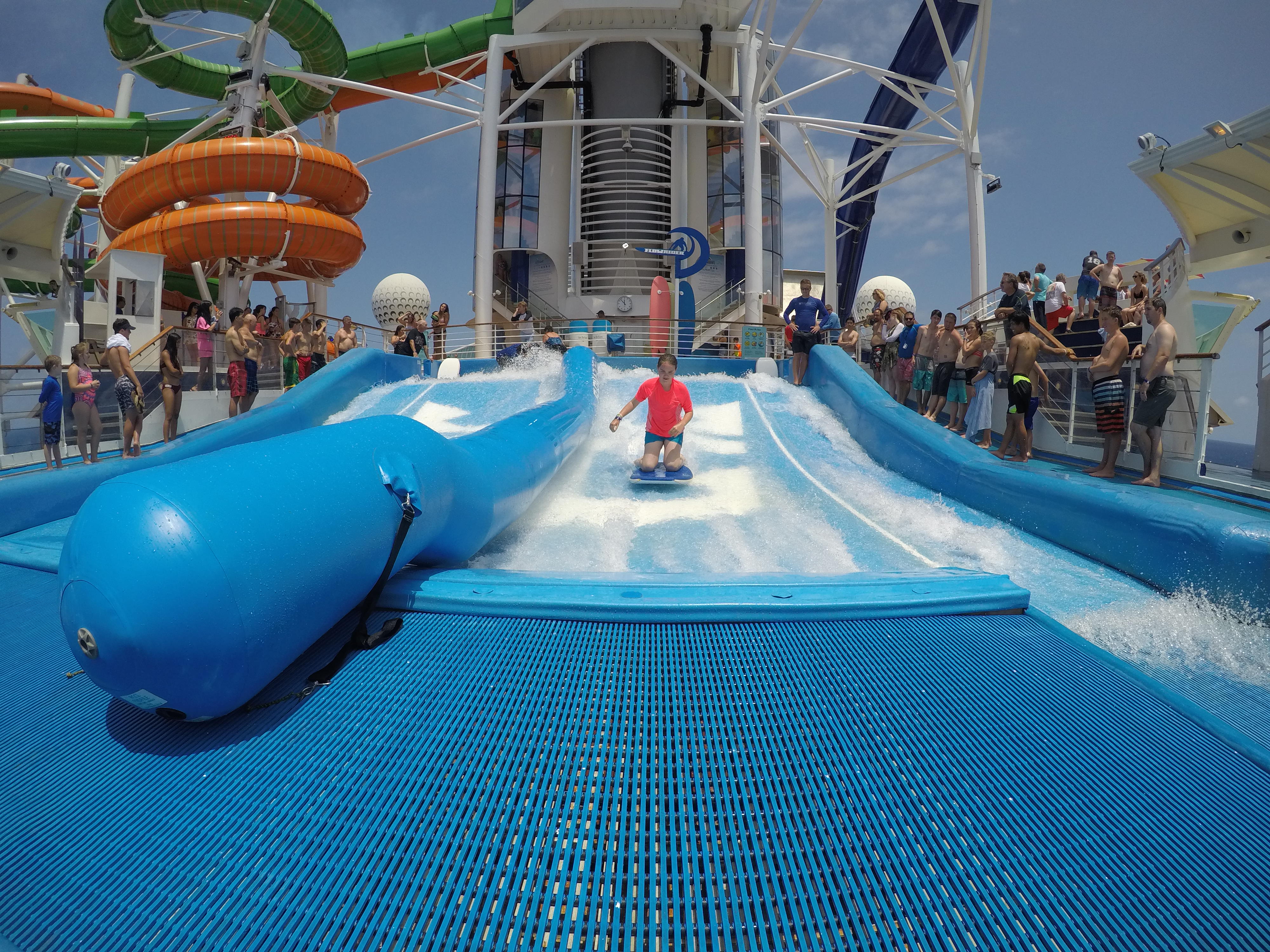 Content Count

111

Joined

Last visited
Everything posted by Scatmanjack
Quadruple Crown and Anchor points? Double for Suite Double that for 2021-22 Sailings People trying to level up quickly Suites on smaller ships less $$$ than larger Oasis Class...

Need firsthand accounts on this Ferry from Cozumel to the mainland... Hear all the rumors/talk from Matt describing (in my mind) vomit inducing 20ft swells but how is it in real life? Never had a problem with motion sickness on land or sea and have been to Cozumel enough times already. Starting to consider options on the shore vs. staying on the island... (not the 8hr trek to Chichen Itza) Paul

We are 90 days out from our scheduled sailing on Liberty, Have a corner aft balcony and am thinking getting the same spot on a replacement ship is going to be tough,,,

Untitled by gretchenandpaul, on Flickr

Can't offer recent info, but I will advise to make sure you are comparing apples to apples when looking at different excursions. Some are only an 'encounter' in which you stand on a submerged platform and animal swims up to you... Others are actually 'swimming' during which you get drug through the water while holding on... Second option is generally more expensive...

Let's Finish This... Falmouth, Jamaica Green Grotto Cave/Dunn's River Falls excursion via Royal Caribbean Having never been to Jamaica before, we decided we wanted to do the Dunn's River Falls excursion. Not knowing if we'd return to the island in the future, we wanted to experience it despite the long journey from Falmouth to get there. Normally it is an hour or longer bus ride to reach Dunn's River from Falmouth port. We researched this beforehand and decided to do the combo excursion of Dunn's River/Green Grotto Caves to break up the ride. The caves are about

You never know what will happen... When our March 2020 sailing was cancelled, I immediately logged in to cruise planner and cancelled everything. Refunds to credit card within days.... People that left items booked waited months for $$$ to be returned... Just my experience...

We are booked in August 2021 (rebooking of March 2020 cancellation) and if Liberty goes away, hopefully they will at least bring in a different ship to handle some of that business if they are sailing from USA ports by then...

So Matt is saying Liberty is getting dry dock in Spain in July... Guess we need to start making other plans if we have Liberty/Galveston sailing booked for this summer...

Cuba back on the table? 2022 would probably be earliest sailings from logistics standpoint...

With COVID-19 and its effects, has anyone else noticed fewer official shore excursions being listed on their sailings? Some tour companies have suspended operations so certain items aren't being offered until mass sailings resume...? Also seeing fewer options that include food- many that used to include a meal and now do not... This is my experience in looking at 08/2021 sailing to Cozumel, Costa Maya, and Roatan... Paul

We had our bags packed to sail on 3/15 and then everything hit the fan on 3/13... Next booked sailing is 08/2021 on Liberty to Roatan, Costa Maya, Cozumel... Hopefully...

Just booked a cruise with MEI this week using FCC to cover Deposit and Fare. MEI agent advised she would not be able to reprice cruise if there was a future price drop if I went this route and didn't pay separate deposit... Paul

We just booked AFT Corner Balcony for 08/2021 on Deck 7 of Freedom Class with our FCC from 03/2020. Went from Interior to almost the biggest balcony on the ship... Love the drop-down ceiling bed for our daughter vs the sofa bed... That Balcony.... drool.... Trying to decide to show this video to the family or just surprise them...

So everyone with a kid age 12 should be booking a dummy cruise that qualifies for KSF and then L&S it to a cruise after child turns 13 and then they get free cruise?

Within 12 hours of this post my points magically reset to the correct amount... It's a conspiracy...

So we were to sail on 03/15 when everything was halted on 03/13. We were still issued our Crown and Anchor points for this cruise even though it did not happen. Was there ever an official statement from RCL about these points? When a FCC is redeemed, points still earned on that sailing as well?

Did anyone else's itinerary get changes as well? March 2022 Allure was going to Roatan, Costa Maya, Cozumel... Now Liberty taken over sail date and it is changed to Falmouth, George Town, Cozumel... They moved us to interior deck 10 under the Pools from a mid-level interior on Allure... Hello cancellation and refund of deposit... (For the record we would still be sailing on Liberty if they hadn't changed the ports... Sailed on her before and will again...)

Hello trip insurance claim...