In:
Last-minute cruise bookings help swing Royal Caribbean Group's financial fortunes towards a better place in the first quarter.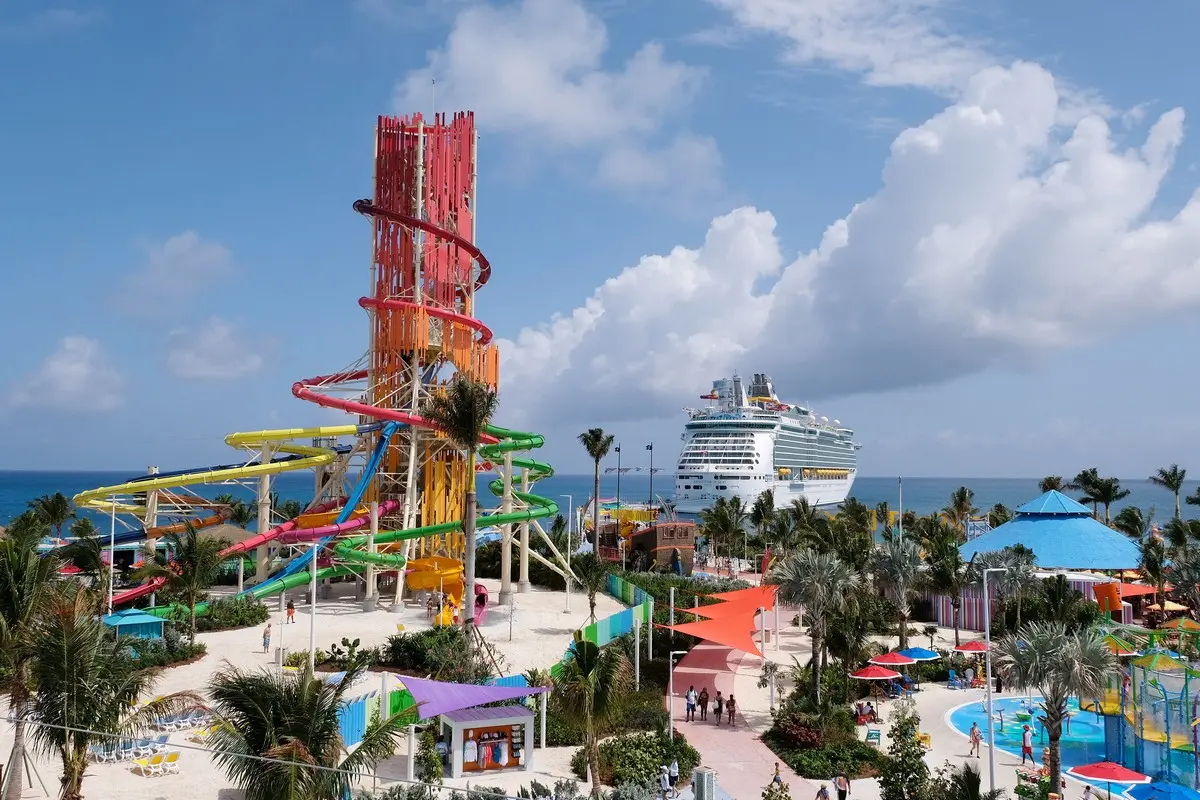 Royal Caribbean Group released its first quarter 2023 results on Thursday, which included better results than the company forecasted despite a net loss for the quarter.
The company had a first quarter loss of $47.9 million.
These results were significantly better than the company's guidance primarily due to strong close-in bookings at higher prices, continued strength of onboard spend, and favorable timing of operating costs.
Royal Caribbean Group CEO Jason Liberty said he was pleasantly surprised with the numbers, "We knew that demand for our business was strong and strengthening, but we have been pleasantly surprised with how swiftly demand further accelerated well above historical trends and at higher rates."
"Leisure travel continues to strengthen as consumer spend further shifts towards experiences. Demand for our brands is outpacing broader travel due to a strong rebound and an attractive value proposition," added Liberty. "We are increasing full year guidance, given the significant momentum in our business, and we are well on our way to achieve our Trifecta goals."
First quarter by the numbers
Total revenue for the first quarter was $2.9 billion, with a net loss of $47.9 million.
Overall capacity was at 102% for the quarter.  Capacity (load factors) can be over 100% when more than two people stay in a cabin (i.e. children).
Gross Cruise Costs per Available Passenger Cruise Days ("APCD") increased 8.2% as-reported and 8.8% in Constant-Currency, compared to the first quarter of 2019. 
Royal Caribbean Group had a better first quarter because of three reasons:
Strong close-in demand for cruises (people booking more cruises close to sail date)
Ships sailing with more people and at higher prices
Lots of people booking things for their cruise onboard or online
Royal Caribbean Group reports it is generating significantly more bookings at meaningfully higher prices than in prior years, particularly from the North American consumer. 
In the first quarter, the company continued to benefit from multiple actions taken over the past several years to reshape its cost structure which is helping to offset persistent inflation.
"First quarter results reflect continued strong demand for cruising and our teams' focus on delivering the best vacation experiences that exceed guest expectations," said Naftali Holtz, chief financial officer, Royal Caribbean Group. "We also benefited from favorable timing of operating expenses, as well as our continued focus on improving margins consistent with our Trifecta goals."
As of March 31, 2023, the Group's customer deposit balance was at a record $5.3 billion.  
Big demand for cruises
The key detail in the first quarter results seems to be stronger than expected demand for cruises.
There was particularly strong close-in demand for Caribbean itineraries, which accounted for close to 80% of first quarter capacity of available cabins to book.
To put this in perspective, booking volumes in the first quarter were significantly higher than the corresponding period in 2019. 
Because of this demand, Royal Caribbean Group saw a record-breaking WAVE season, which drove up prices as well added more people onto cruise ships.
As a result, the company has adjusted its  full-year expectations for ticket and onboard revenue, as well as earnings. They're calling it a "significant increase" in the forecast.
In a statement filed today, the company expects to significantly exceed prior record Adjusted EBITDA, achieved in 2019. Adjusted EBITDA is a financial metric that includes the removal of various one-time, irregular, and non-recurring items from EBITDA (Earnings Before Interest Taxes, Depreciation, and Amortization)
Paying back loans
Between 2020 and 2022, Royal Caribbean Group took out a number of loans to keep the company going during the cruise industry shutdown.  Here's an update on paying them back.
During the first quarter, the company repaid $0.3 billion of debt maturities and generated $1.3 billion in operating cash flow. In the first quarter, the company issued $0.7 billion of 7.25% senior guaranteed notes due 2030 to refinance 2023 and 2024 debt maturities and extended $2.3 billion of its existing revolving credit facility commitment to April 2025. 
As of March 31, 2023, the scheduled debt maturities for the remainder of 2023, 2024, 2025 and 2026 were $1.8 billion, $2.3 billion, $3.7 billion and $2.8 billion, respectively.
New cruise ships
In 2023, Royal Caribbean Group will take delivery of three new cruise ships:
Celebrity Ascent
Silver Nova
All of these ships were ordered and financed pre-2020.
Royal Caribbean Group expects to spend about a half billion dollars on capital expenditures on non-new cruise ships.
Would they order more new ships? They only said that half a billion dollar figure does not "include potential ship sales or additions that the company may elect in the future."