In:
Happy Sunday, and I hope you had a great week. It was a busy week of Royal Caribbean fun, and I have a round-up of all of it in this hand-dandy blog post.
Royal Caribbean released new cruises you can book from the Northeast and elsewhere for winter 2024-2025.
Royal Caribbean's 2022-2023 Northeast and Winter Caribbean cruises opened for booking, which include 13 ships.
Odyssey of the Seas will transition up to the New York city area, and Oasis of the Seas will return to her original homeport of Port Everglades.
Royal Caribbean News
New RCB Video: The Crown and Anchor perks you should use on every cruise!
Have you subscribed to the Royal Caribbean Blog YouTube Channel? We share some great videos there regularly, all about taking a Royal Caribbean cruise! This week, we are sharing our latest video — The Crown and Anchor perks you should use on every cruise! — and don't forget to subscribe here.
Royal Caribbean Blog Podcast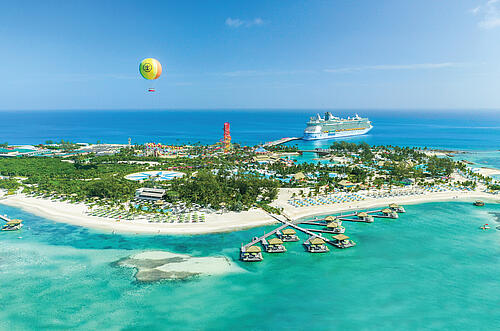 The 488th episode of the Royal Caribbean Blog Podcast is now available with a list of things a lot of people new to cruising don't fully understand.
Matt shares his list of the top cruise misconceptions you should know about before you book or cruise!
Please feel free to subscribe via iTunes or RSS, and head over to rate and review the podcast on iTunes if you can! We'd appreciate it.
I had 36 cocktails with Royal Caribbean's drink package and I think it was worth the cost
Is a Royal Caribbean drink package worth the cost? 
Elizabeth tried out the deluxe beverage package for one week on Symphony of the Seas and while it wasn't cheap, she found value in the experience.
She spent $600 on the drink package and shared her thoughts on how it worked for her.
Royal Caribbean asked its fans for their best cruise tips
Royal Caribbean's top fans shared their best cruise tips this week.
The cruise line posted on social media to ask for the cruise tips and advice that have worked well for them, and it garnered hundreds of responses.
Here's the top pieces of cruise advice that cruise fans shared so you can benefit from it too!
Guarantee cabin saved $100 & I would do it again
One option when booking a cruise cabin is to let Royal Caribbean pick the room assignment in exchange for a lower price.
This will save money, but is the guessing game of where your cabin will be located worth the savings?
Here's one experience of how things worked out and what you should know before you book a guarantee room.