In:
After months of speculation, Royal Caribbean confirmed on Tuesday it will add a new high-speed internet option to its cruise ships.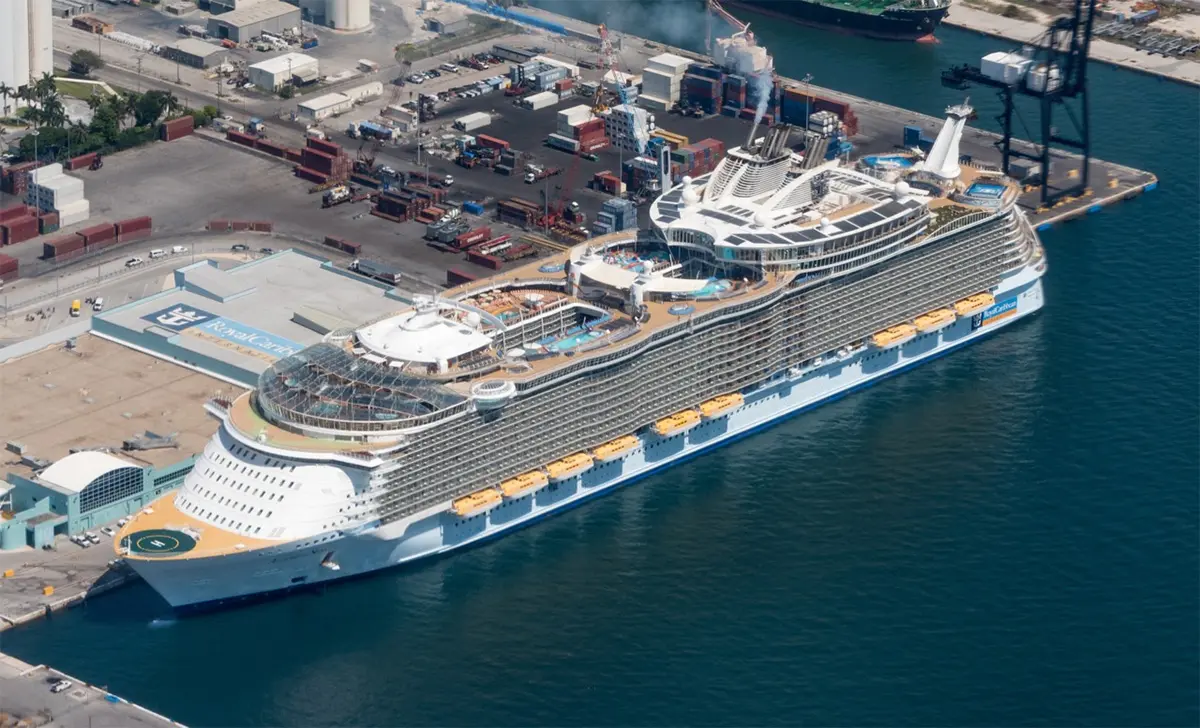 Royal Caribbean Group announced a new partnership with SpaceX's Starlink to provide internet on cruise ships with high-speed & low-latency.
Starlink will be added on all Royal Caribbean International, Celebrity Cruises and Silversea Cruises ships, along with all new vessels for each of the brands.
Royal Caribbean had been testing Starlink on Freedom of the Seas since June 2022, but did not confirm the testing or intentions to adopt Starlink.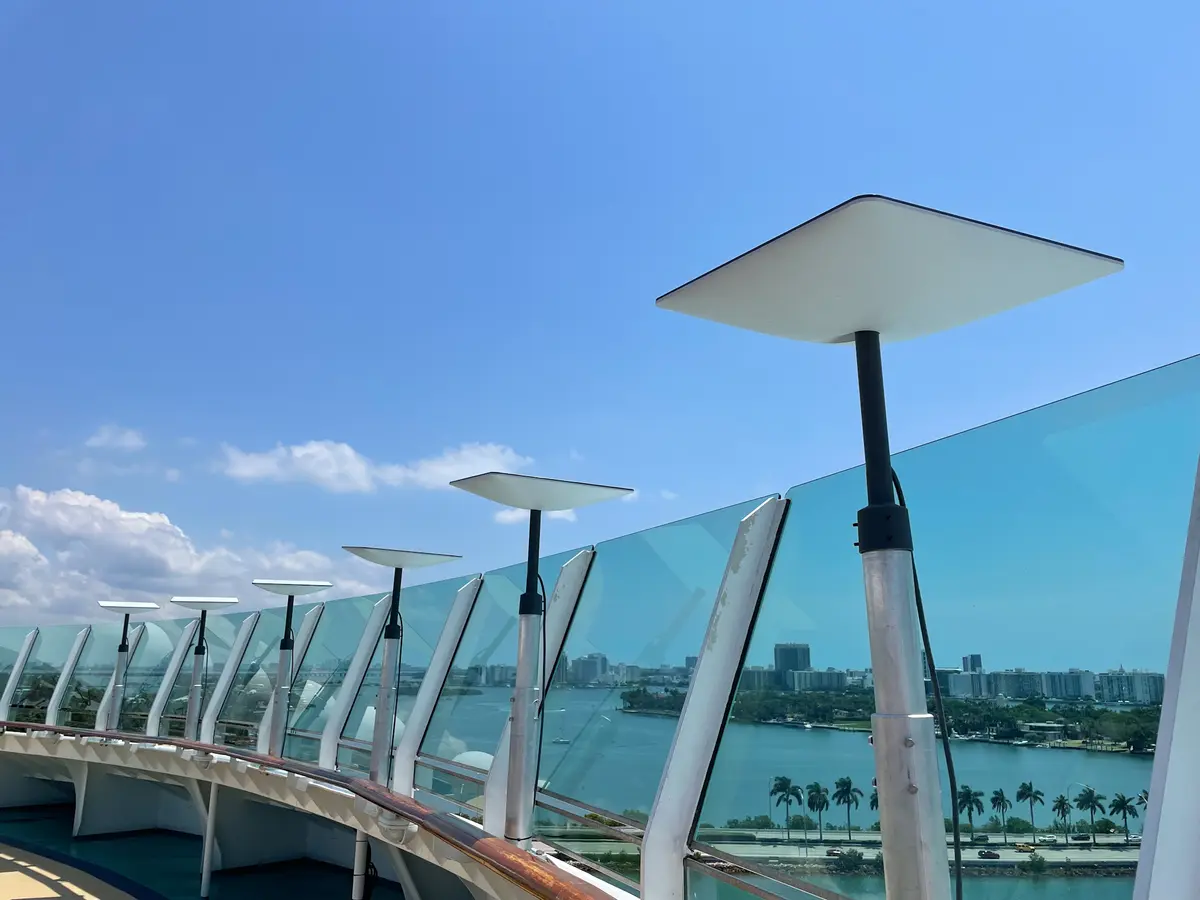 In the press release issued today, Royal Caribbean said the trials had, "received tremendous positive feedback from guests and crew."
Royal Caribbean Group said it will begin deploying Starlink "immediately" and should be complete by the end of the first quarter of 2023.
Read more: I tried Elon Musk's Starlink internet on a Royal Caribbean cruise ship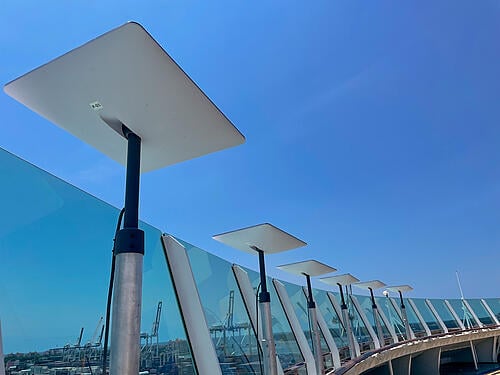 Royal Caribbean Group CEO Jason Liberty praised the new partnership, "Our purpose as a company is to deliver the best vacation experiences to our guests responsibly, and this new offering, which is the biggest public deployment of Starlink's high-speed internet in the travel industry so far, demonstrates our commitment to that purpose."
"This technology will provide game-changing internet connectivity onboard our ships, enhancing the cruise experience for guests and crew alike. It will improve and enable more high-bandwidth activities like video streaming as well as activities like video calls. Using Starlink is one more example of our continued focus on innovation and excellence for our guests, our crew, the communities we visit and our shareholders."
Addressing a problem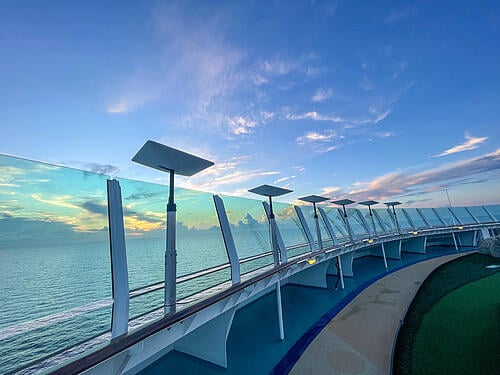 Starlink means a significant improvement to Royal Caribbean's internet speeds, which have ranged from average to downright awful.
Satellite internet has traditionally been an expensive and slow product when compared to land-based internet options.
With so much of the internet needs of guests and crew members relying on cloud-based services, onboard demand for internet has been grown dramatically.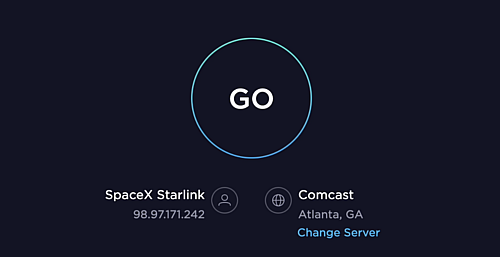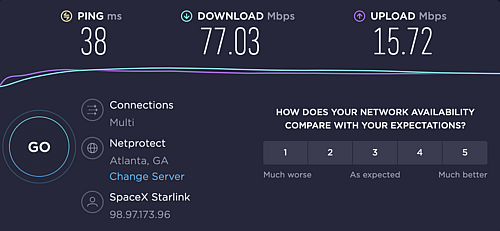 Results of Starlink tests on Freedom of the Seas in June
Up until now, Royal Caribbean's Voom internet service has relied on internet from other providers, including O3b MEO. The O3b internet had made it on Royal Caribbean's newer ships, but did not get added to older ships in the fleet.
Moreover, it has anecdotally not performed nearly as well more recently, especially when compared to other cruise lines, such as Princess Cruises.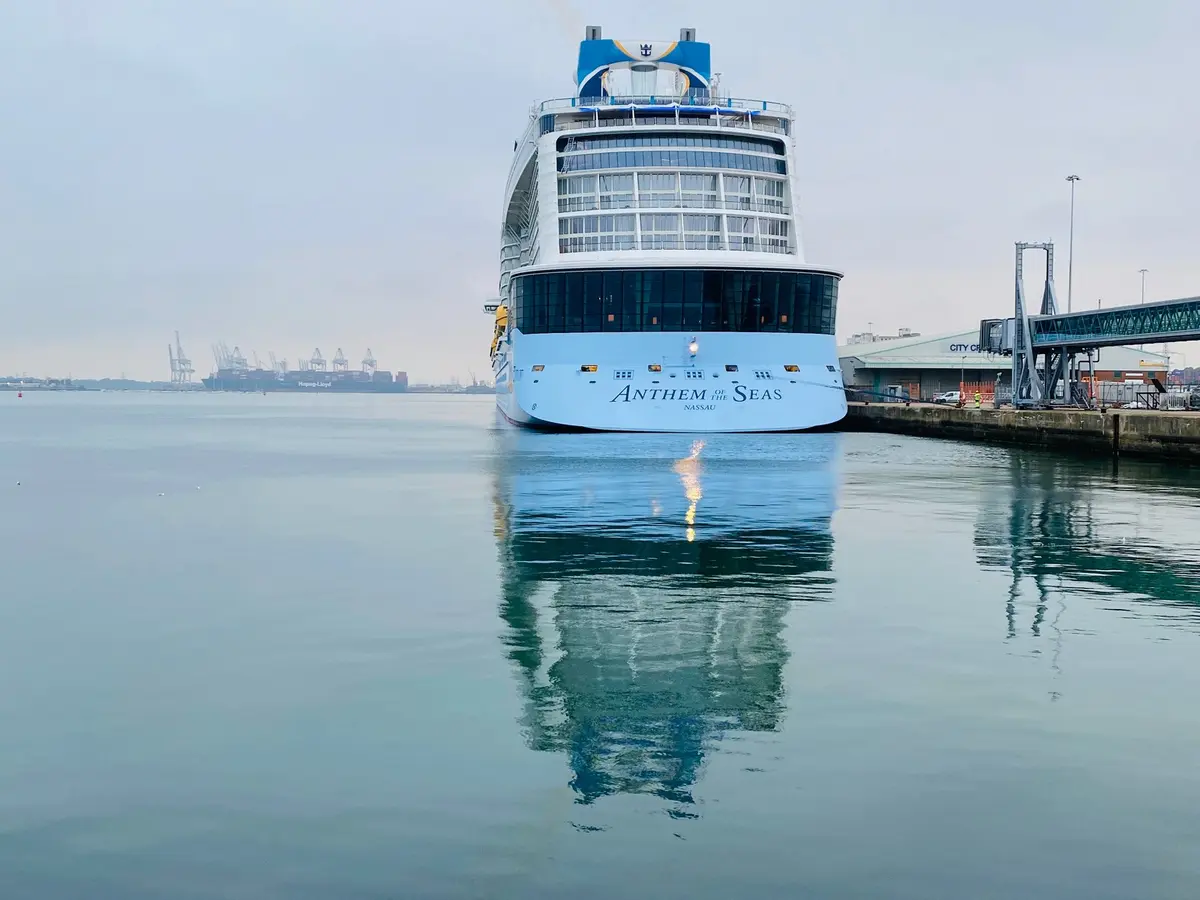 Freedom, Oasis and Quantum class use newer satellite technology, which means better speeds overall and you will likely find it performing well.
Older ships use older satellite technology.  You can still stream but will likely see some more buffering at times on the older ships. 
More details to be revealed later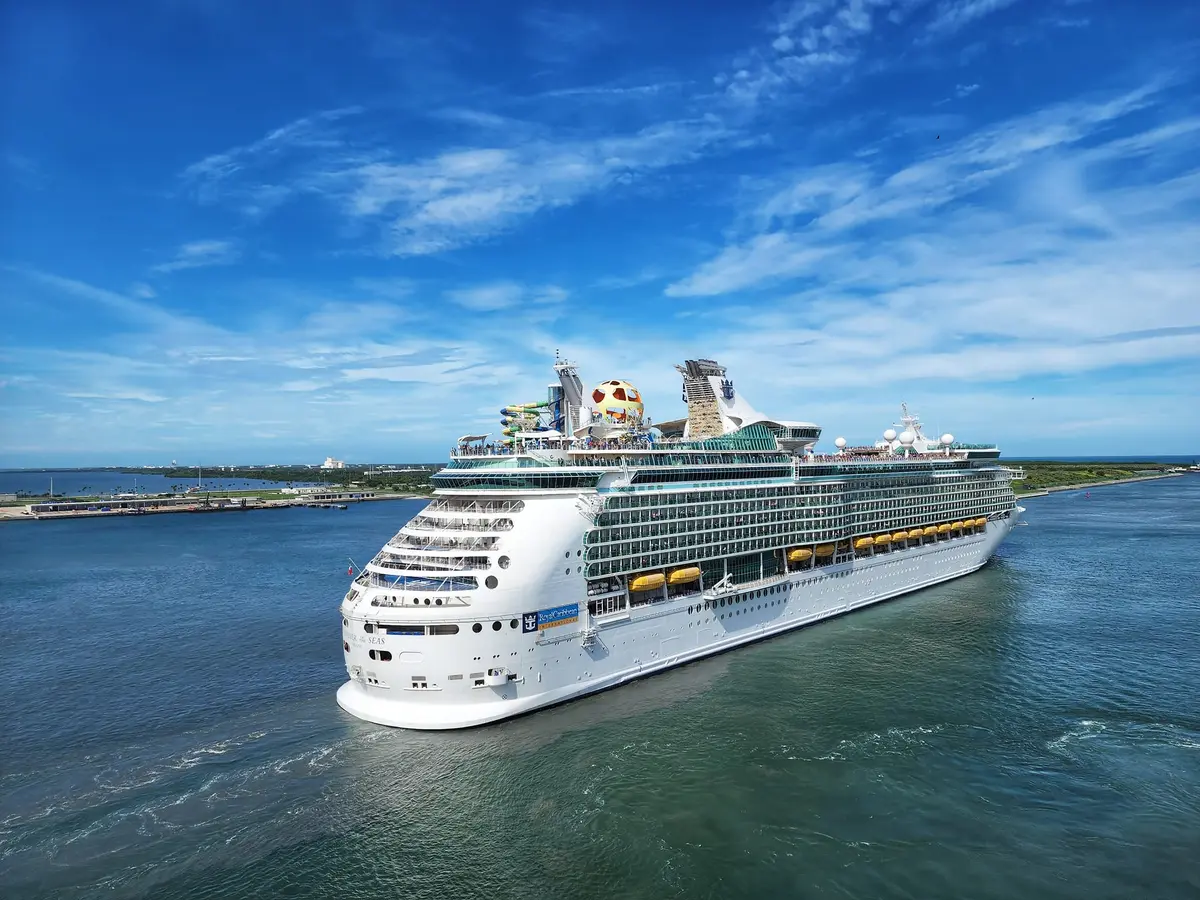 If you're wondering which ship will get the faster internet speeds and what the prices will be, we will have to wait a bit longer for those details.
The announcement made no mention of when each ship would get Starlink added. Nor was there any indication of pricing.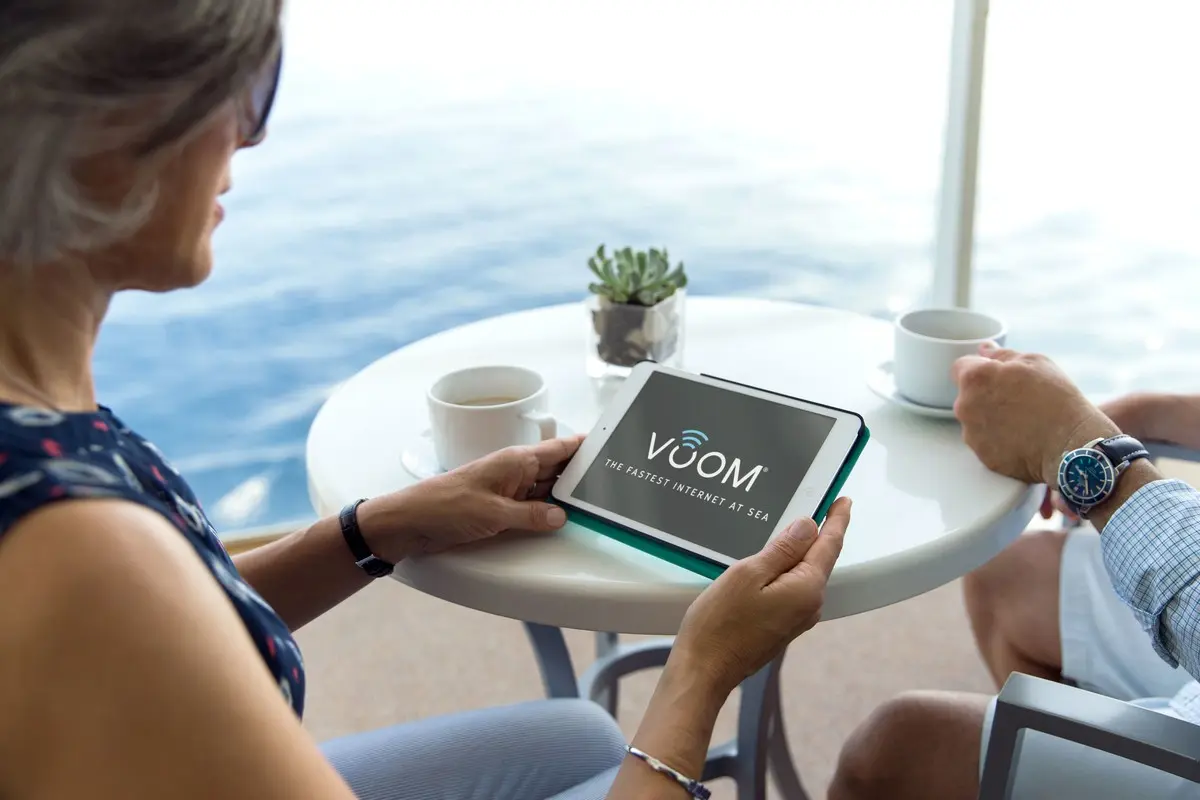 Royal Caribbean's current prices for its faster tier internet start at $19.99 per day, per device. Multi-device plans bring down the daily cost a bit.
RoyalCaribbeanBlog has reached out to Royal Caribbean International for comment on when each ship would get Starlink.