In:
Royal Caribbean is poised to begin selling its onboard internet packages in advance of its sailings to passengers via the online Cruise Planner site.
A few blog readers have spotted the new offering in their My Cruises section of Royal Caribbean's web site.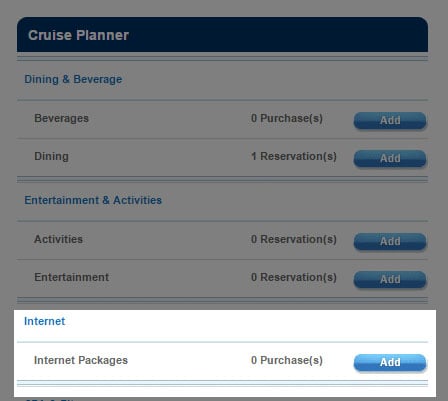 Guests are given the option of saving 10% off the unlimted intenet package if they pre-purchase the package online, although the actual ability to purchase the internet package remains disabled as of the writing of this blog post.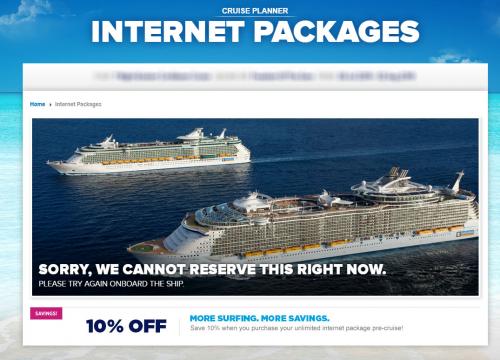 In the past, purchasing of onboard intenet packages was only available onboard Royal Caribbean's cruise ships.  
It is also not clear yet how members of Royal Caribbean's customer loyalty program, Crown and Anchor Society, can apply their discount coupons or if the coupons can be stacked along with the pre-purchase discount of 10%.