In:
Royal Caribbean has begun selling onboard internet packages on at least some of its cruises via the Cruise Planner site.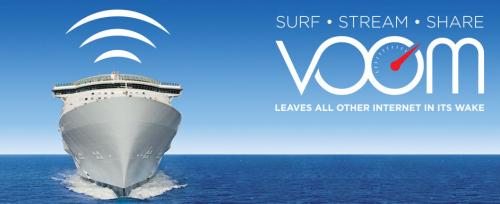 Last week, Royal Caribbean added the option to sell onboard internet packages in advance, but the feature was not activated.  As of today, some sailings have the option activated.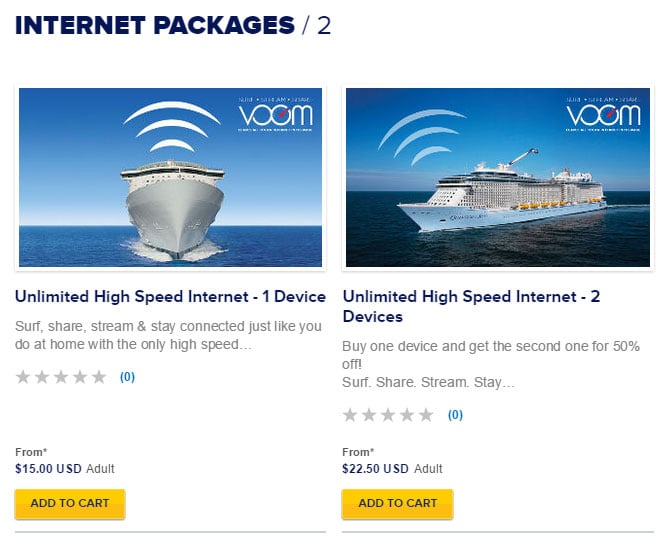 Prices on Allure of the Seas from an Emerald member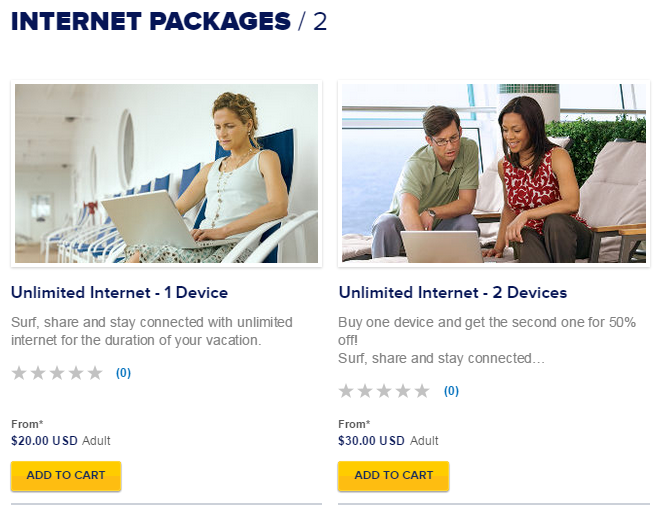 Prices on Enchantment of the Seas from a Platinum member
The prices for onboard internet packages seem to vary depending on the ship you are sailing on.
UPDATE: It appears that Royal Caribbean ships equipped with Voom, the high-speed internet access, are charged $15 per day, while ships on the older and slower internet technology will pay $20 per day.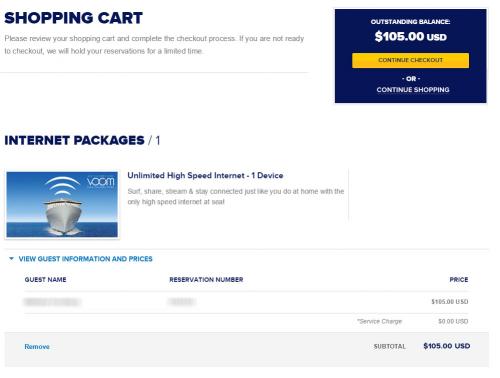 It is not clear if the prices shown include any Crown and Anchor Society member discounts or if discounts can be applied to the price.  Typically, Crown and Anchor Society members receive discounts on an internet package purchase while onboard the ship.
During our research, this option was available on Allure of the Seas for a cruise in February 2016 but not for our upcoming Freedom of the Seas July 2015 cruise. 
Is purchasing an internet package available for your upcoming Royal Caribbean cruise? Will you pre-purchase your internet package online? Let us know in the comments!