In:
Another week of Royal Caribbean cruise news to catch up on, and we have the latest morsels of updates you should be aware of over the past few days.
Not every piece of Royal Caribbean news is significant enough for its own article, so this weekly wrap-up has the happenings we've noticed.
You can always email anything you spot to [email protected].
Here's a look at this week's goings-on.
Harmony of the Seas backs into Falmouth pier
The Harmony of the Seas had a small incident on Thursday when she backed into the pier during the docking procedure in Falmouth, Jamaica.
RoyalCaribbeanBlog reader BobNoxiousUSA shared photos from onboard the ship.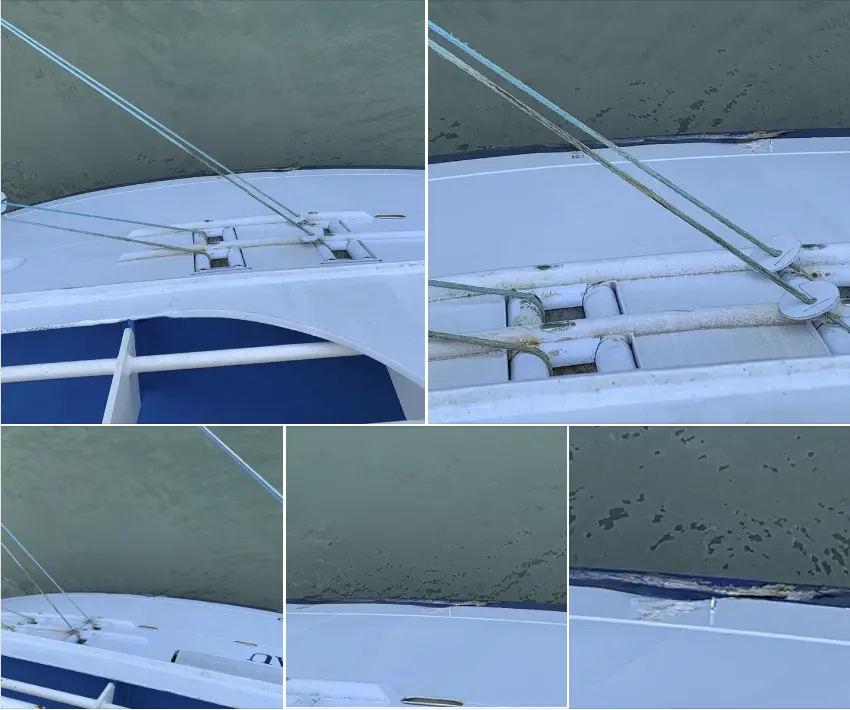 In a statement by Royal Caribbean, the ship incurred very minor damage of no consequence as a result of the incident, "During arrival into Falmouth, Jamaica, Harmony of the Seas made contact with an extension part of the dock."
"There were no injuries to guests or crew and only minor cosmetic damage to the ship's stern. The sailing will continue as scheduled."
Global crew member recruitment drive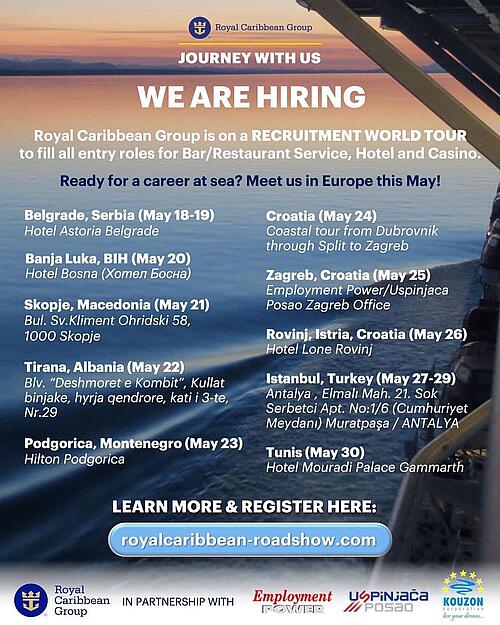 Royal Caribbean is actively working to hire as many new crew members as they can, given the staff shortages noted by people that have been on cruises recently.
The company has been holding job fairs in Europe since April to get more crew members, which have taken them to countries such as Serbia, Bulgaria, Turkey, Croatia and more.
In addition, Royal Caribbean Group signed a deal in Trinidad and Tobago to hire more crew. The goal is to hire 2,000 people from the islands to work on Royal Caribbean Group ships.
Royal Caribbean Group partners with company for zero carbon shipping
Royal Caribbean Group signed a new deal to provide zero carbon technologies and solutions.
Earlier this week, Royal Caribbean Group and Maersk Mc-Kinney Moller Center for zero carbon shipping, which is part of the company's overall Destination Net Zero goal to reduce net zero emissions by 2050.
The Moller Center explores viable de-carbonization pathways; facilitates the development and implementation of new energy technologies; builds confidence in new concepts and their supply chains; and defines and matures viable strategic pathways to the required systemic change. 
"Collective action is imperative as we deploy our Destination Net Zero strategy to decarbonize our business and catalyze innovation for our industry," said Jason Liberty, Royal Caribbean Group President and CEO.
"By joining the Center Royal Caribbean Group aligns itself with a network of like-minded companies with an unrelenting drive to find solutions for a sustainable future."
This is a long-term strategic collaboration between the two companies