In:
Our first full day on Wonder of the Seas is a sea day, and that is the perfect opportunity to explore more of the ship after the first day.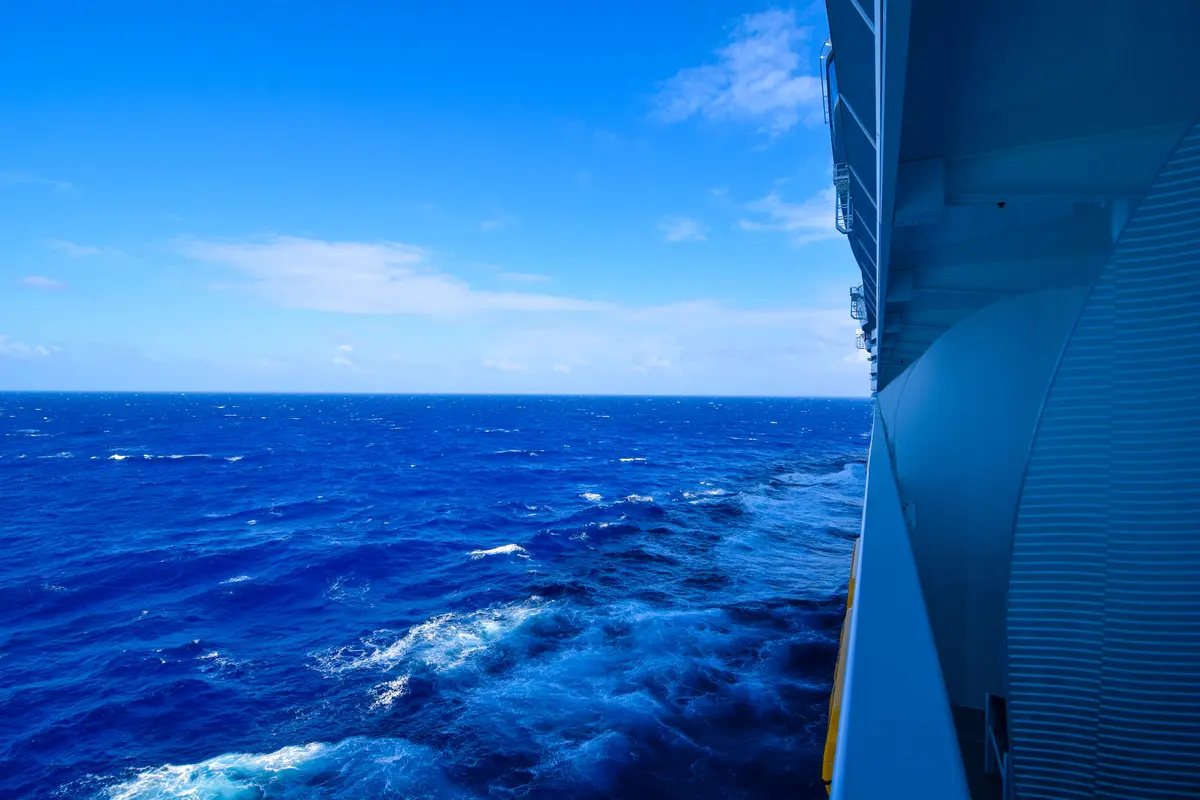 I started off my morning with coffee and breakfast at Park Cafe. I really like Park Cafe for an alternative breakfast spot for how easy and quick it is.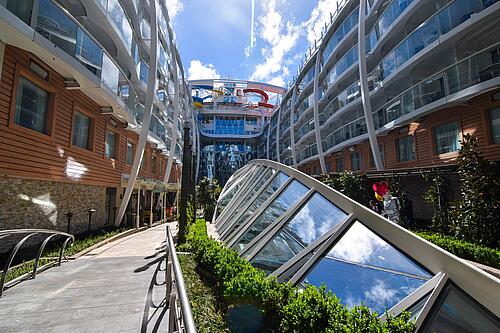 I spent the morning taking it easy after a busy day yesterday, but it was nice to spend some time enjoying the warm Caribbean breeze.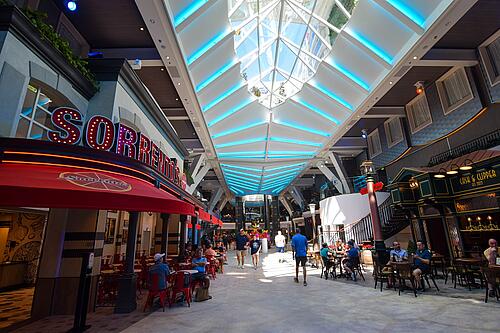 I walked up to the Royal Promenade to walk around and noticed a new change to the Cafe Promenade menu. Starbucks is now served at Cafe Promenade in addition to the free standing kiosk.
Unlike the kiosk, the Starbucks drinks at Cafe Promenade are included with a drink package.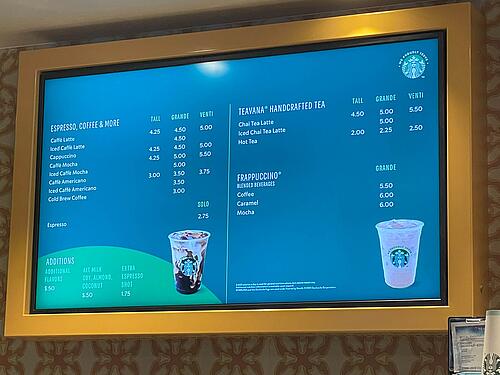 For lunch, we booked up a few tables at Giovanni's Italian Kitchen for the Royal Caribbean Blog Insiders who were onboard.
I loved Giovanni's on Odyssey and Freedom, so this seemed like a great spot for a group meal.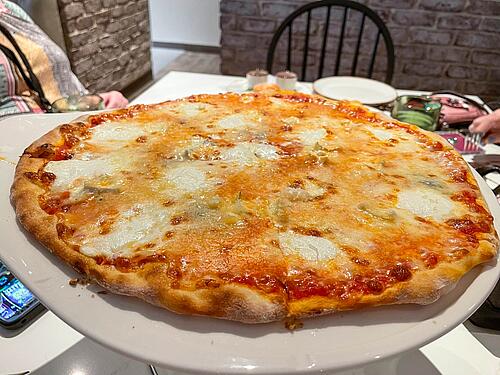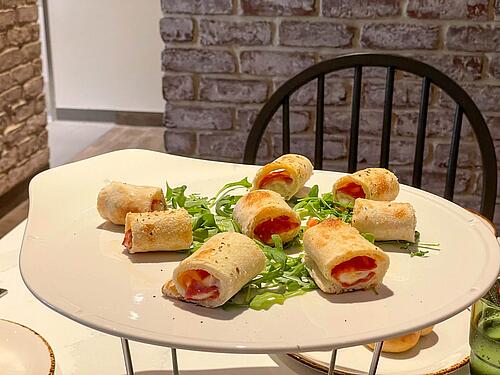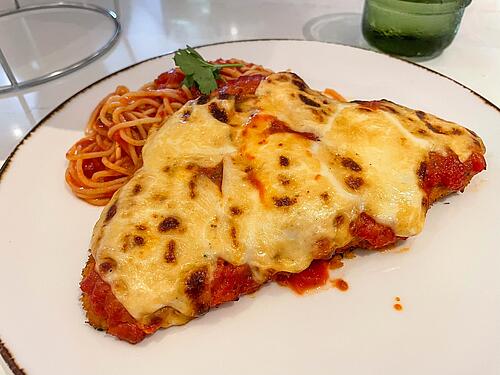 We had a group of over 30 friends onboard, and the food did not disappoint.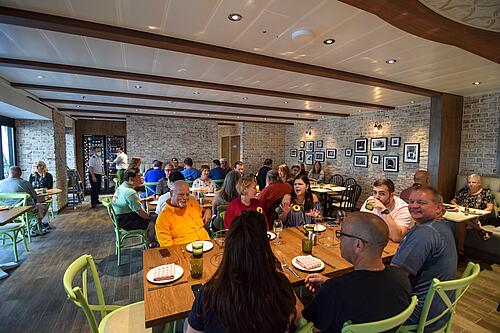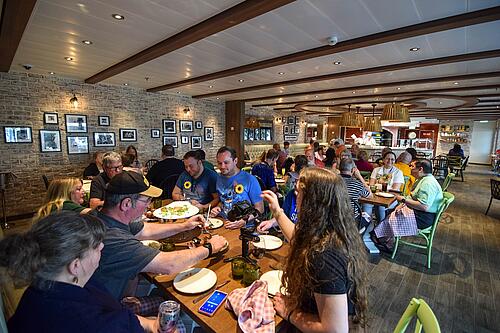 After lunch, I headed back to my cabin for a little bit to relax. 
Something Royal Caribbean brought back on this sailing is laser tag.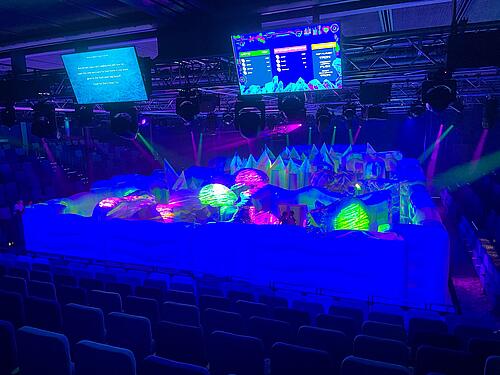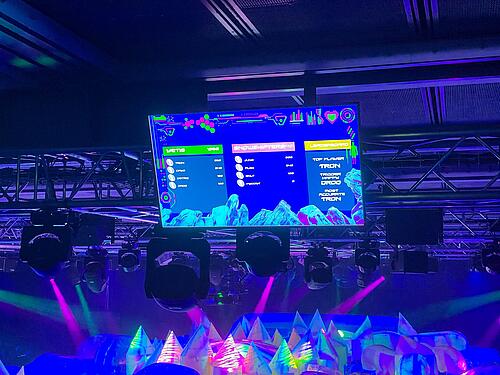 I walked by and noticed it was open for anyone to hop in. I was wearing flip flops, or I would have tried it out myself!
Later in the afternoon, I took a visit down to Casino Royale. The casino has a different look than other ships, and is quite large as well.
I started out in the Golden Room, which is a high roller area, although right now it's open to all.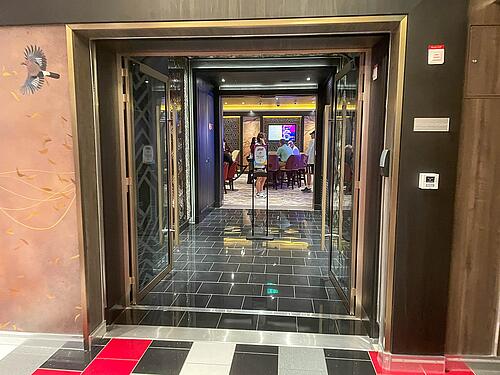 Royal Caribbean said the Golden Room is an idea to try out in the western market to see how well it resonates. For now, it's open to all and I appreciated the fact it was non-smoking.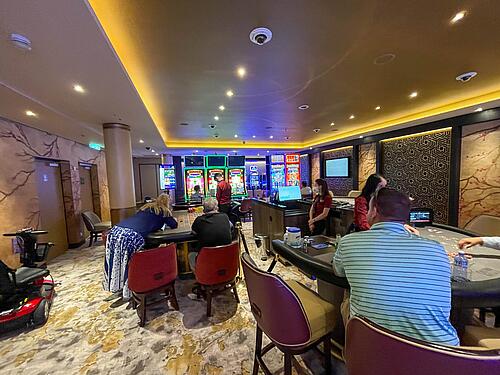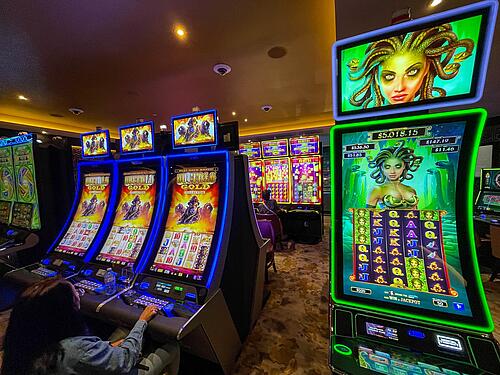 Tonight was formal night, so it was back to the room to get ready.
Dinner brought us to Izumi hibachi, which I absolutely love going to every cruise.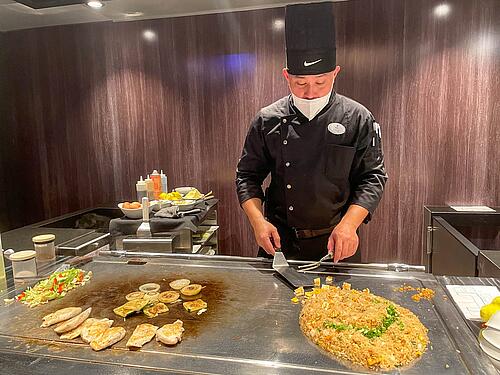 Our chef, Roy, put on a great show and suffice to say, I did not leave hungry.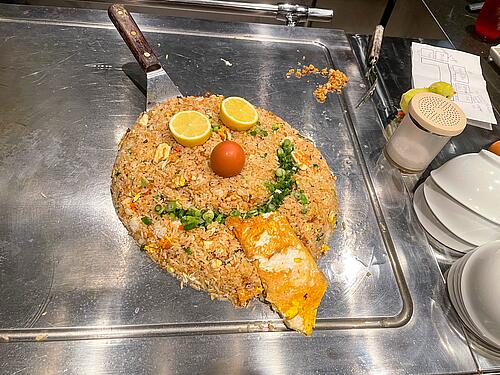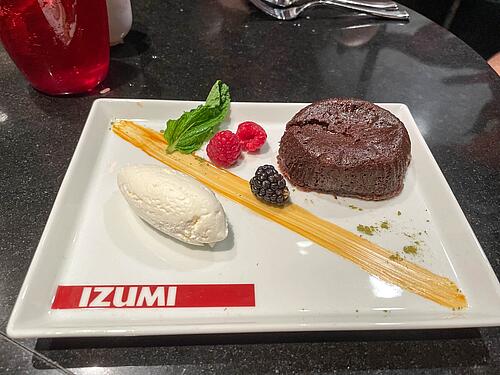 After dinner, I went to Wonderland bar to try out some of the specialty drinks.
One interesting change about Wonderland is there is more decor outside the restaurant, even extending into the elevator lobby.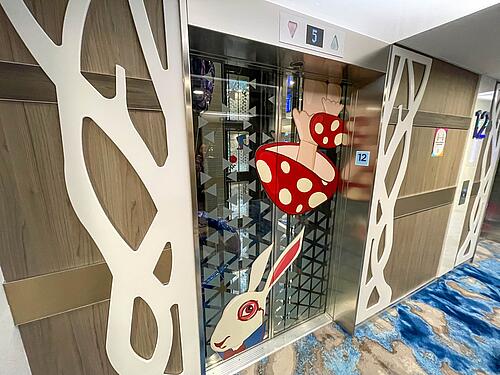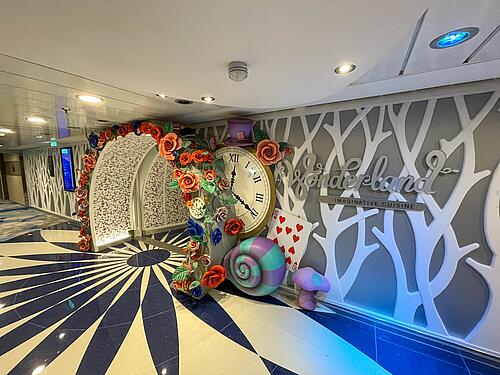 I like the Wonderland has a bar you can go to without sitting down for a meal.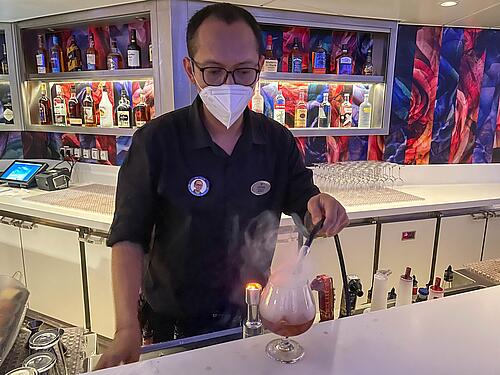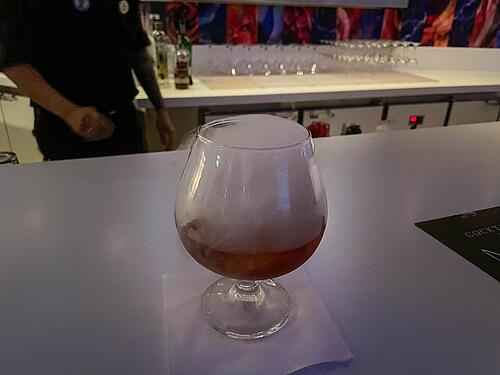 Tomorrow will be our first port of call, Labadee.
Stray Observations
In my cabin, there was Mason Jar swag waiting.