In:
Showing its dedication to assisting crew members, one of the Royal Caribbean cruise ships that was taken out of service will be used to house crew members from other ships that have tested positive for Covid-19.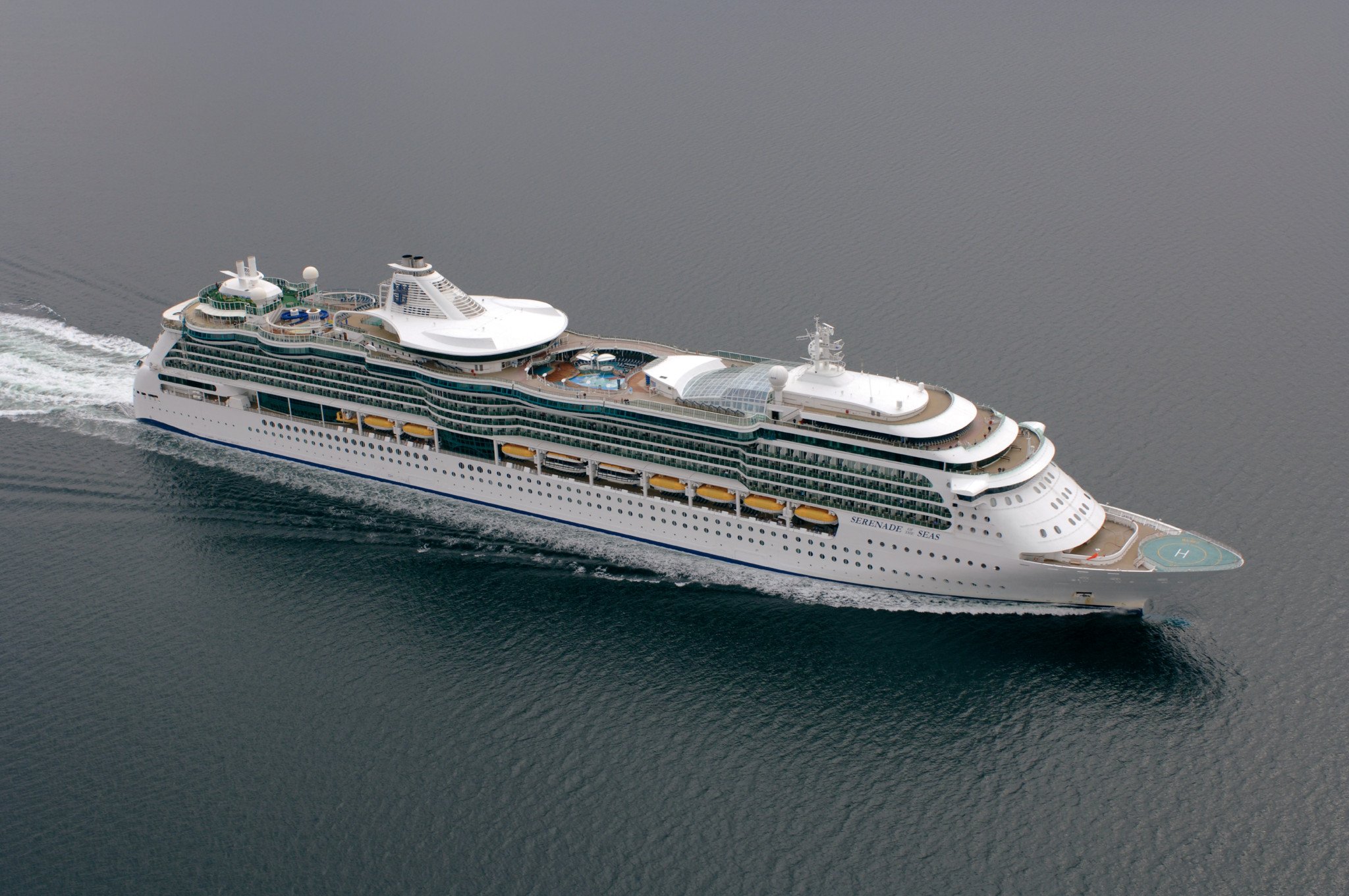 Serenade of the Seas was one of the ships that had her cruises in January through April cancelled last week. Instead of operating cruises with paying passengers, she will join two other Royal Caribbean ships in a support role.
Almost since the onset of the Omicron variant, Royal Caribbean has done its best to care for crew members that are sick.
Unlike land-based companies that just send their workers home with little to no support, Royal Caribbean has taken the extraordinary step of taking two of its ships out of service to serve as Covid wards, where these crew members can rest and get the care they need in order to be healthy and return to work.
Serenade of the Seas is one of three ships operating in this role, alongside Rhapsody of the Seas and Vision of the Seas.
Assisting crew members across the fleet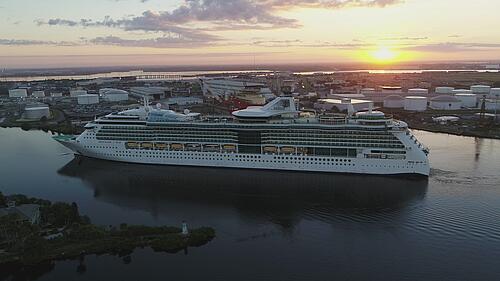 A Royal Caribbean crew member, Martina, talked about Serenade's new role in a YouTube video she posted shortly after Serenade of the Seas stopped sailing with passengers.
"In order to relieve the pressures of the amount of Covid cases around the fleet, Serenade will perform a supporting role," Martina explained.
"We will be what they call a quarantine or a hospital ship for Royal Caribbean crew members that are Covid positive."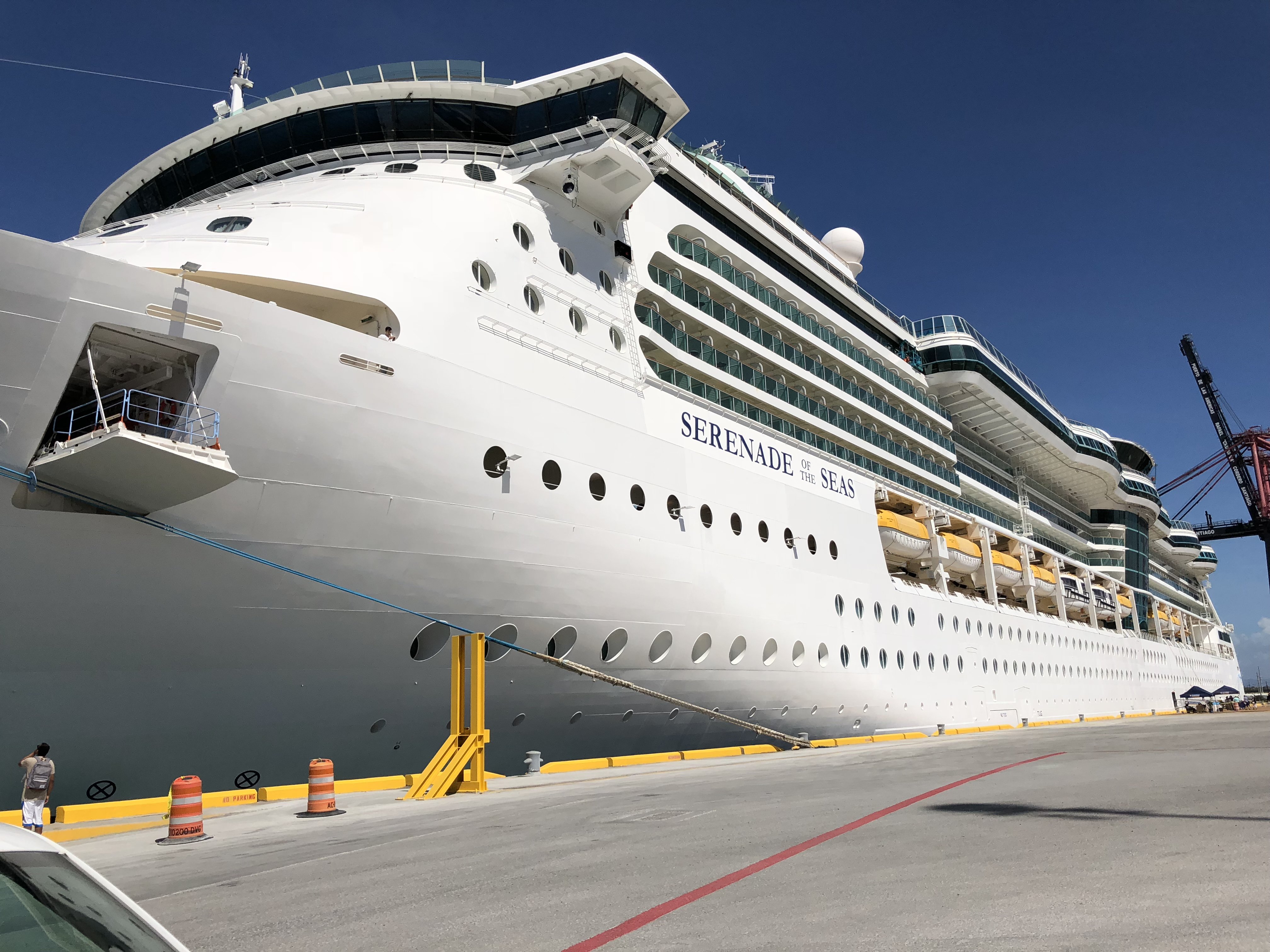 She said they would accept the non-serious cases among crew members, "They will be embarked on the Serenade of the Seas in order to get better, be well taken care off, be able to recuperate in a healthy and more isolated environment without putting pressure on the other ships still trying to sail."
Why move crew members off the ship? A Royal Caribbean spokesperson recently said the idea is to keep crew healthy crew members away from the sick ones, while simultaneously caring for all of them.
According to Royal Caribbean, transferred crew members, who are all fully vaccinated, are in isolation and are being monitored by an onboard medical team. After each crew member completes their 10-day quarantine, they return to their assigned ships.
Besides helping the crew, having less crew members on operational vessels means a better chance of cruise ships not being denied entry into a port of call due to exceeding the threshold of people onboard with Covid-19.
Martina sees this as an opportunity, and not bad news, "I don't see it as bad news. I see it as a role that I'm proud that the Serenade can take, because as you can see, it doesn't mean that cruises are stopping, not at all. We're just using our resources, I think, in a smarter way."
Why was Serenade picked to help?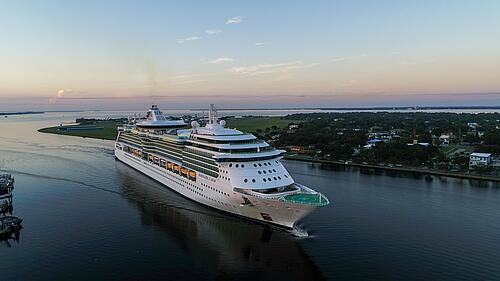 Martina thinks perhaps the reason Serenade of the Seas had her cruises cancelled is because the timing works well for an upcoming refurbishment.
Serenade of the Seas is scheduled in a few months to take a break from cruises in order to undergo a multi-week refurbishment.  These refurbishments typically occur once every few years, and is a front to back maintenance visit to a shipyard.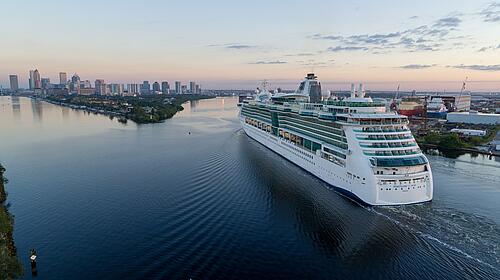 Martina speculates that since Serenade had to leave the fleet anyway, taking her out of service a little earlier made more sense, "Since this date was coming up so soon and we were anyways just eight cruises away to stopping operations regardless for the dry dock, we're just pausing before."
Martina also points out that since Serenade started up in Alaska last summer, a lot of crew member contracts were about to expire around this time.