In:
Going on a back-to-back cruise means doing more than one cruise on the same cruise ship, and it's a popular way for passengers to extend their vacation fun beyond any published itinerary.
If you have ever gotten to the end of a trip and thought to yourself, "wouldn't it be nice to stay longer?", then a back-to-back cruise might be exactly what you want.
Many veteran cruisers will do multiple cruises in a row as a way to spend more time on a ship. Doing a back-to-back cruise comes with its own set of nuances and procedures that may give someone trying it for the first time a little bit of concern.
The good news is a back-to-back cruise is as fun as it sounds, and a very smooth process. Here's what you need to know about it all.
What is a back-to-back cruise?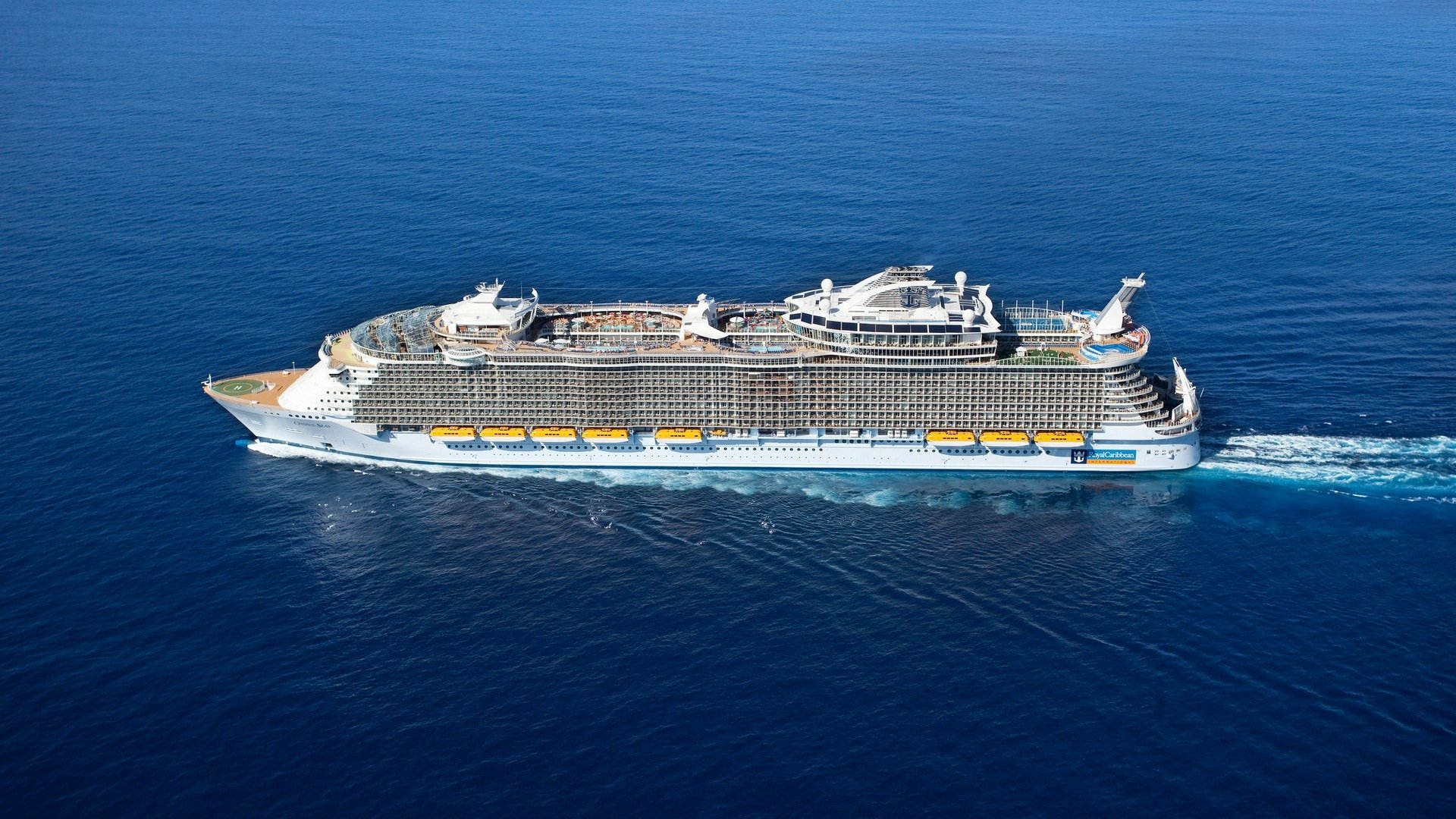 When someone says they are doing a back-to-back cruise, it means they are doing multiple cruises in a row on the same ship.
Rather than get off the ship at the end of the cruise, they are remaining onboard for another sailing.  
Royal Caribbean refers to such guests "Consecutive Cruisers".
A similar concept is when someone goes on a sailing on one ship and then disembarks to board a different ship right after. That is known as a "side-to-side" cruise.
Why would you want to do a back-to-back cruise?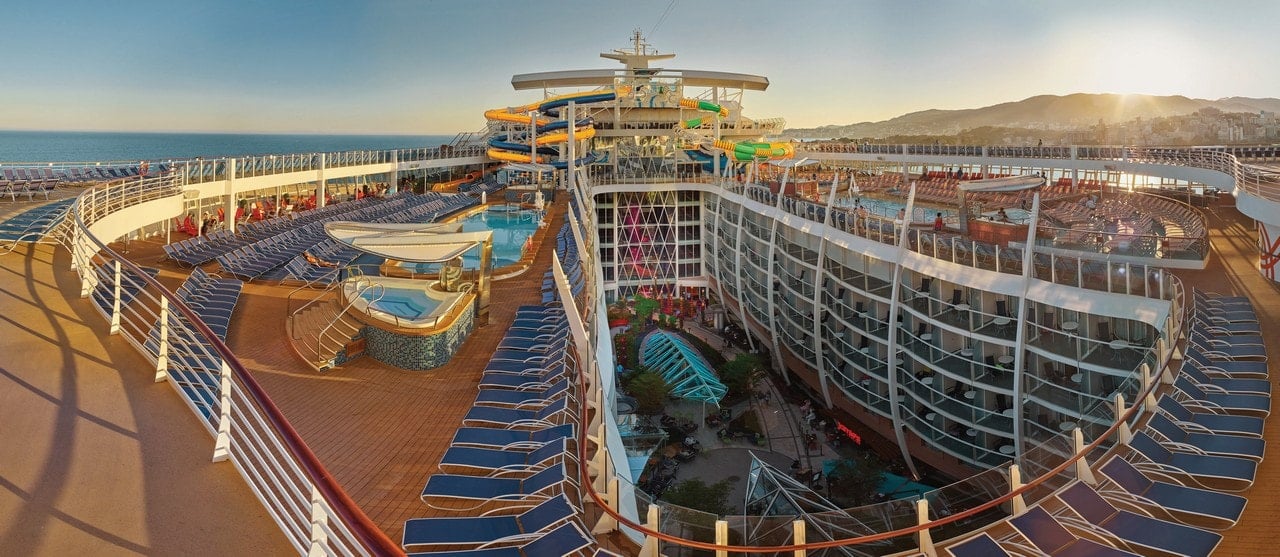 There are many reasons to consider doing more than one cruise in a row. The most obvious is to prolong your vacation, but there are other rationales as well.
Back to back cruises can allow you to maximize the value of your airfare. Rather than fly down for a 3-night cruise, doing a back-to-back means you get more time on the ship to justify the airline price.
In addition, doing a back-to-back cruise can expand the ports you visit. It is not uncommon for a ship to sail one itinerary and then follow it up with a different itinerary. In the Caribbean, ships often alternative between Western and Eastern Caribbean itineraries. A back-to-back allows you to do both.
Speaking of itineraries, it also has an advantage if you are considering an open-jaw sailing.  In Alaska, some sailings begin in one port and end in another. By doing a back-to-back, you can avoid having to deal with flying to and from different cities.
How does a back-to-back cruise work?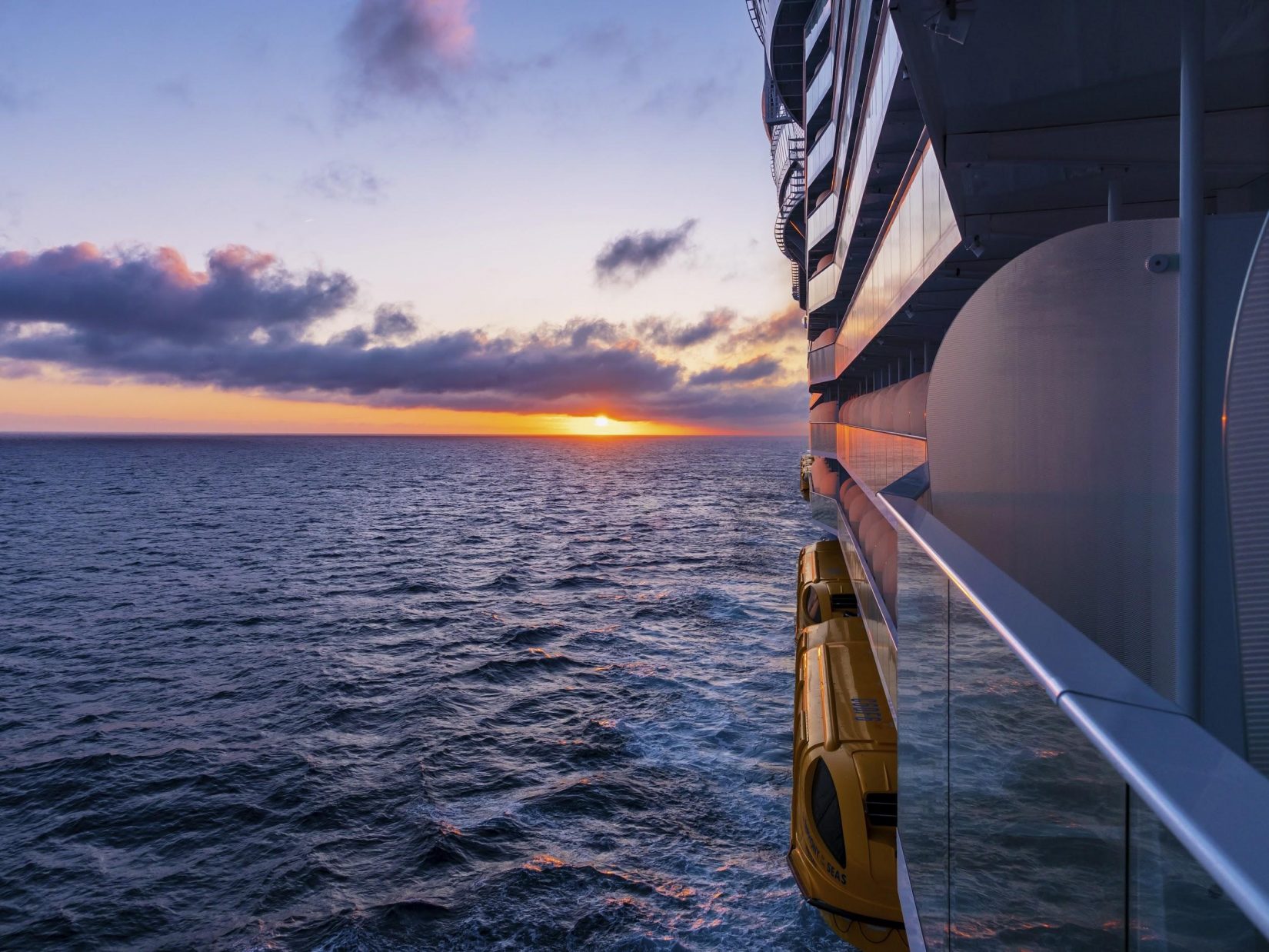 The procedure for a back-to-back cruise is usually the same for most passengers.
Once on board the first cruise it's always a good idea to stop by Guest Services and ensure they have you on the list as a consecutive cruiser, otherwise they expect you to leave like a regular guest at the end of the first cruise.
Towards the end of the first sailing, passengers staying onboard for the next sailing will receive a letter in their stateroom on what to do on turnaround day.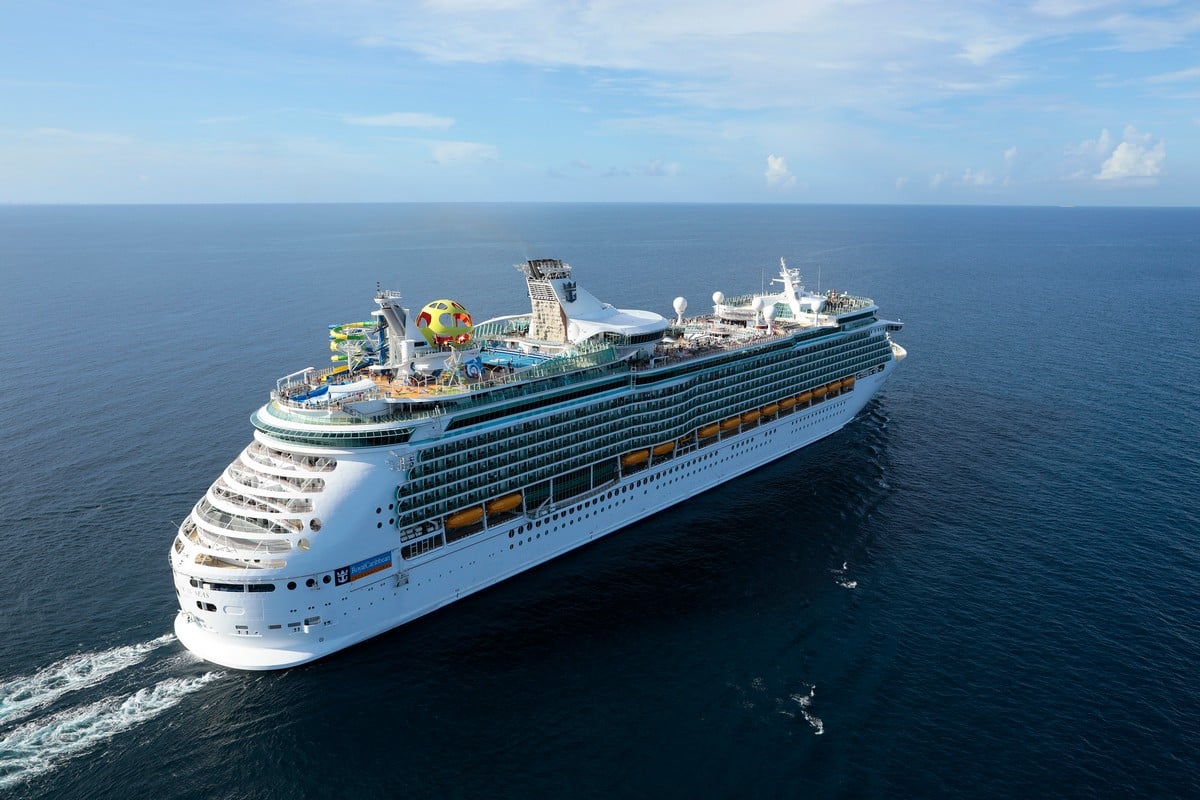 In most cases, the letter instructs the passenger to report to a venue at a specific time.
When they arrive, a crew member will take their name and stateroom and sign them in.  Once all the other passengers are off the ship, guests staying onboard are escorted to the gangway where they scan their old SeaPass card and then are given new SeaPass cards to scan to begin the next sailing.
In the United States, the U.S. Customs and Border Patrol (CBP) dictates the process for consecutive cruisers.  More often than not they will require all guests disembark so that the ship reaches "zero count" before they allow guests for the next sailing to begin boarding.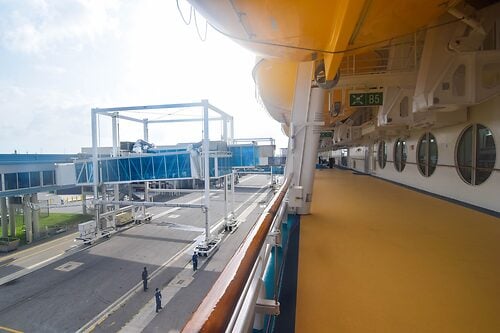 In some ports, consecutive cruisers are sometimes walked off the ship and into the terminal before returning onboard.  In either case, back-to-back cruisers are the last passengers off the ship and the first ones back onboard.
Sometimes consecutive cruisers are offered a special lunch or sometimes they are offered sparkling wine and mimosas upon reboarding.  This varies from ship to ship. 
How do I book a back-to-back cruise?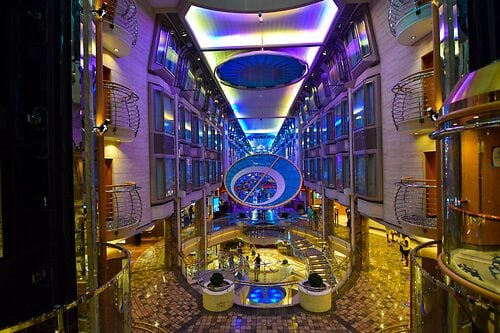 There are no specific back-to-back cruises to book; you simply book two cruises that happen to be one right after the other.
You book them as two separate cruises.  It's on you or your travel agent to find cabins that meet your needs.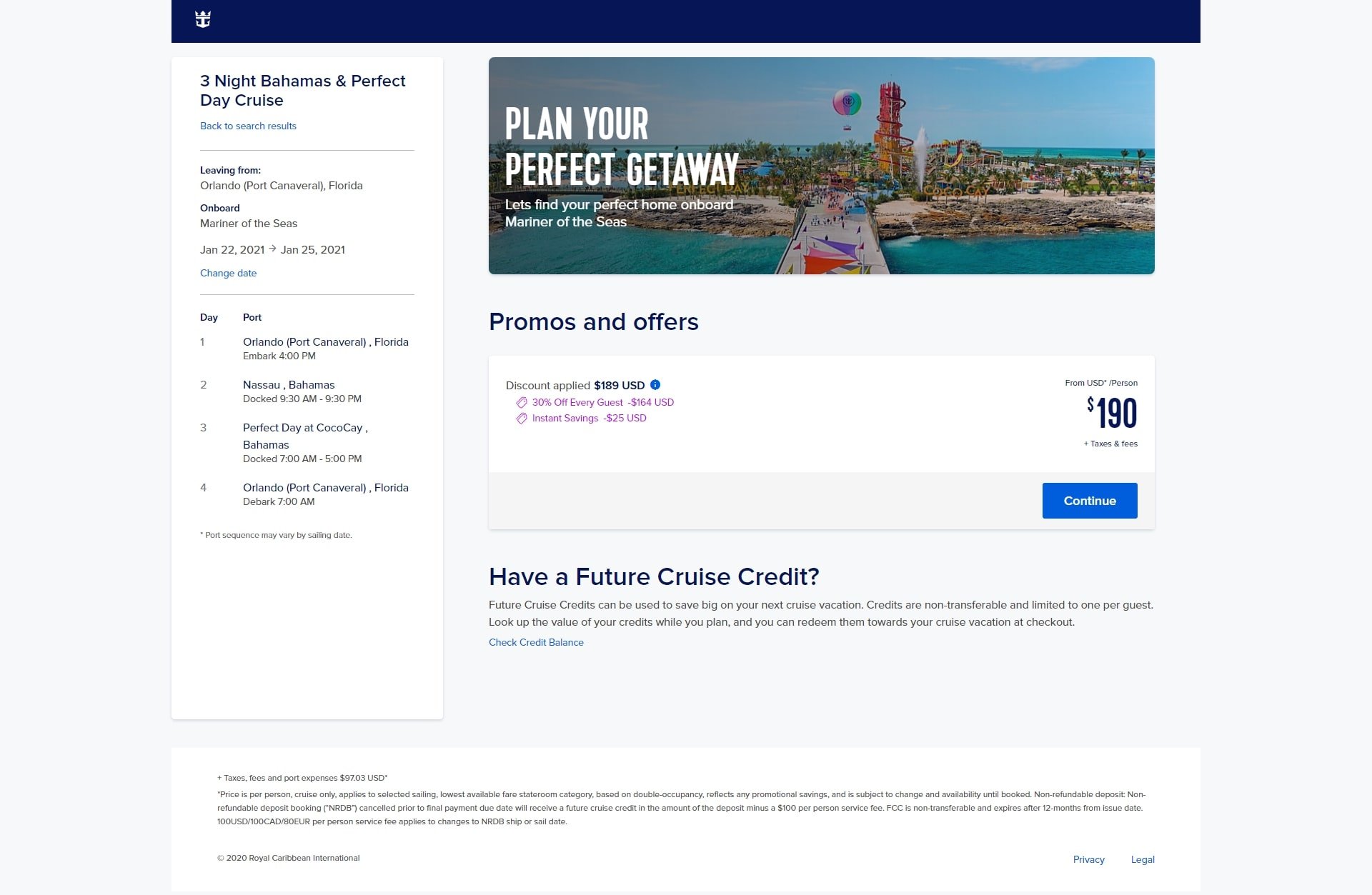 A good idea is to use two web browsers so you can do searches for cabins on two different dates at the same time. Find two dates and looking at each in a different browser to find cabins that are the same... or better yet, ask a travel agent to look for you. 
You can always book another cruise later on and turn it into a back-to-back, but you are less likely to find the same cabin.
Can I book the same stateroom for both sailings?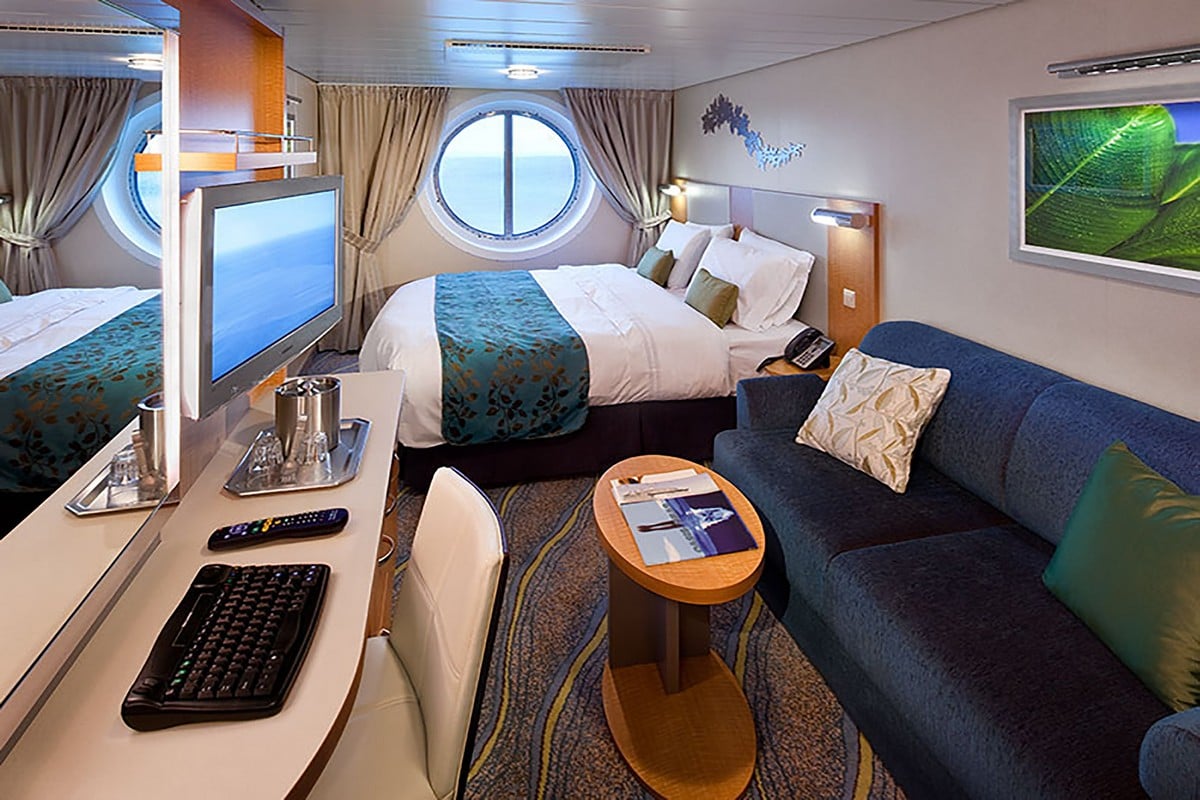 If you booked the same stateroom, yes.  Ultimately, it is up to you to book the same room.
The most desirable back-to-back sailing often means booking the same cabin for both cruises.  There is no check box for this when searching for cruise, it's up to you or your travel agent to find a cabin that is available to book for both cruises.  This is easier to do when booking cruises that are far in the future.  
When booking the cruises closer to sail date, it's often difficult or impossible to book the same cabin for both cruises.  The cruise line offers no assistance in this effort and they will not ask someone to change cabins so that you can stay on for the next cruise.
The advantage of having the same cabin for both sailings is you can leave your belongings in the cabin between cruises and even access your cabin while other rooms are being changed.
If I change cabins, how does my luggage move?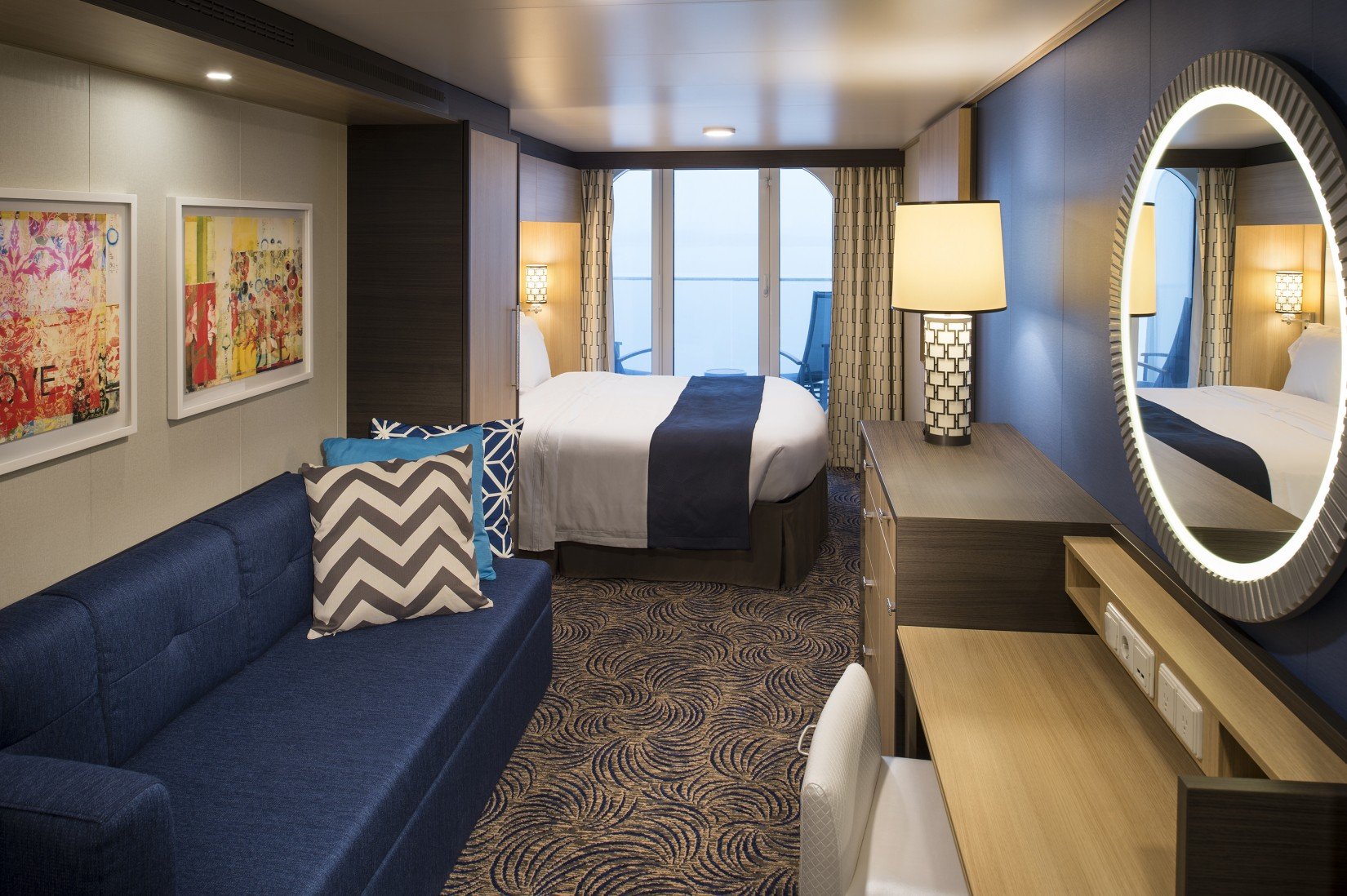 This is a bit of gray area, but usually your stateroom attendant will assist in the moving of luggage from one cabin to another.
Talk to your stateroom attendant towards the end of the first sailing about how to best move your belongings. Some attendants will offer to move everything for you, and some will instruct you to leave your bags outside the room to be moved.
To be perfectly honest, I always tip the stateroom attendant first for a job well done, and then ask about how to best move my luggage for the next sailing.
Is there a discount for back-to-back cruises?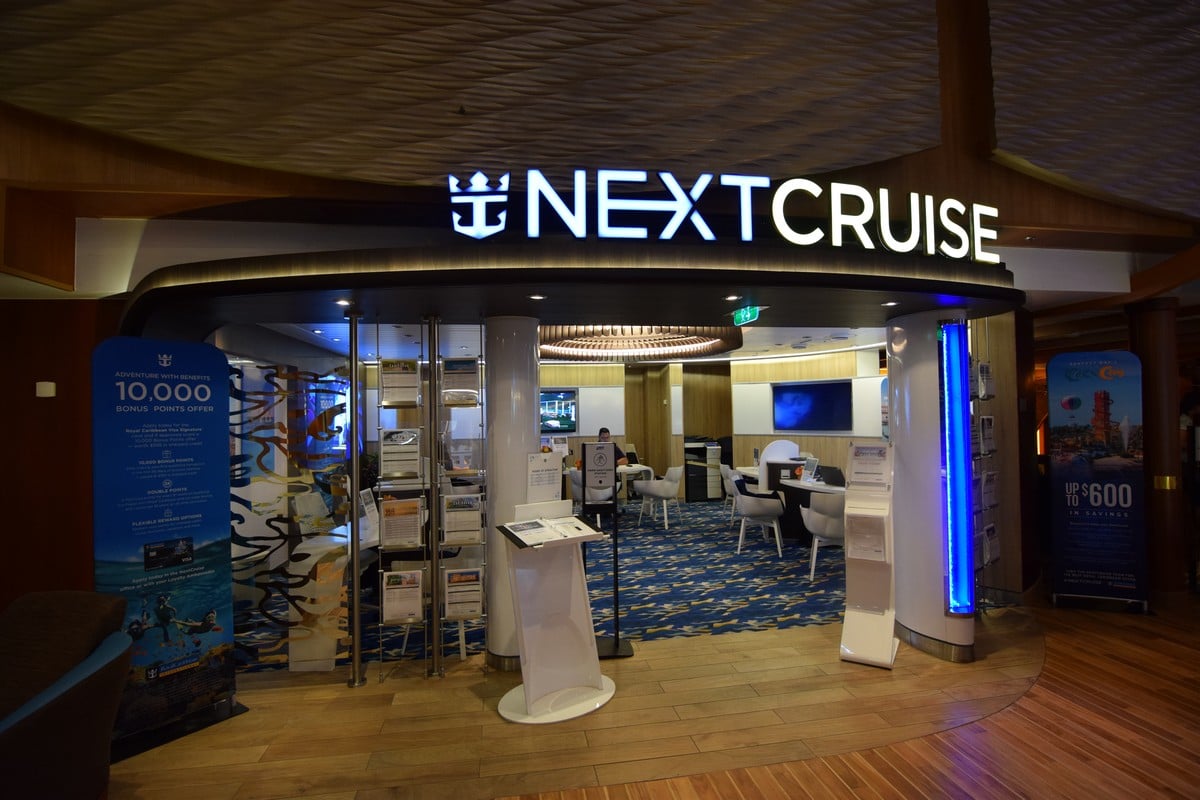 Generally there is no discount for doing multiple cruises in a row.
Royal Caribbean does not recognize a back-to-back cruise as anything but two separate reservations that just happen to be right after each other.
In some situations, there has been a discount offered for passengers to stay onboard for another sailing by booking the next sailing at the NextCruise office. This tends to be rare, and not something to count on being offered.
Do I need to do the muster drill for each sailing on a back-to-back?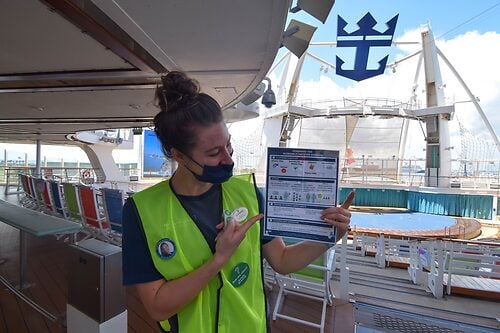 Yes, maritime law requires all passengers to conduct the mandatory safety drill on a cruise, regardless of if you did it last week or not.
While you are doing consecutive cruises, each cruise is a separate sailing, and the Coast Guard makes no distinction between someone going on more than one sailing and someone on for just one cruise.
Are there any restrictions on back-to-back cruises due to Covid-19?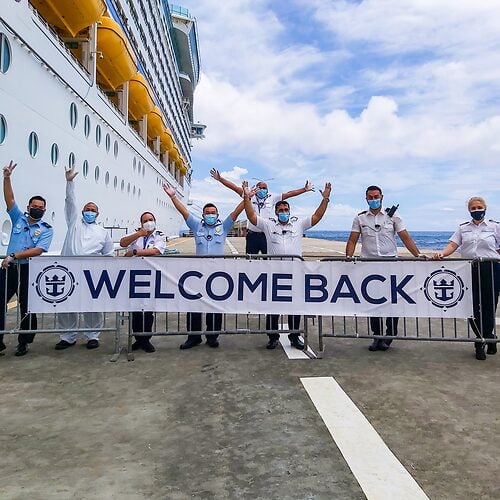 Royal Caribbean welcomes guests to do as many back-to-back cruises as they as they wish, including kids of any vaccination status. 
There was a restriction on unvaccinated kids doing back-to-back cruises on the first sailings to return in 2021, but that has since changed.
The travel requirements and health protocols are the same as a single cruise, and back-to-back cruisers will need to meet all those requirements.
All guests 2 years of age and older, regardless of vaccination status, are required to take a COVID-19 test producing negative results between each sailing. This test will be arranged by Royal Caribbean at no expense to the guest, as long as your consecutive cruises are less than 3 days apart. 
Packing for a back-to-back cruise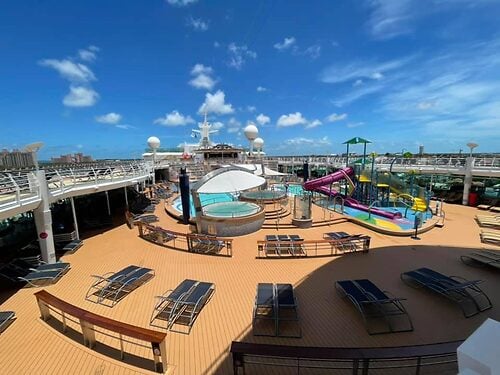 Something easily overlooked when planning to do more than one cruise in a row is laundry. You'll need to pack wisely when your overall journey is longer.  
Some items can be repeated such as formal wear for both cruises.  Some items, like bathing suits, can be rinsed and hung to dry so they work for both cruises. 
Sometimes you just need to bring more clothes and more suitcases to last for both cruises, or just plan to pay for laundry services on board.  Royal Caribbean offers "wash and fold" specials that are not cheap, but not overly expensive either.