In:
Mr. Mills and I just returned from Symphony of the Seas, and boy do I have so much to share!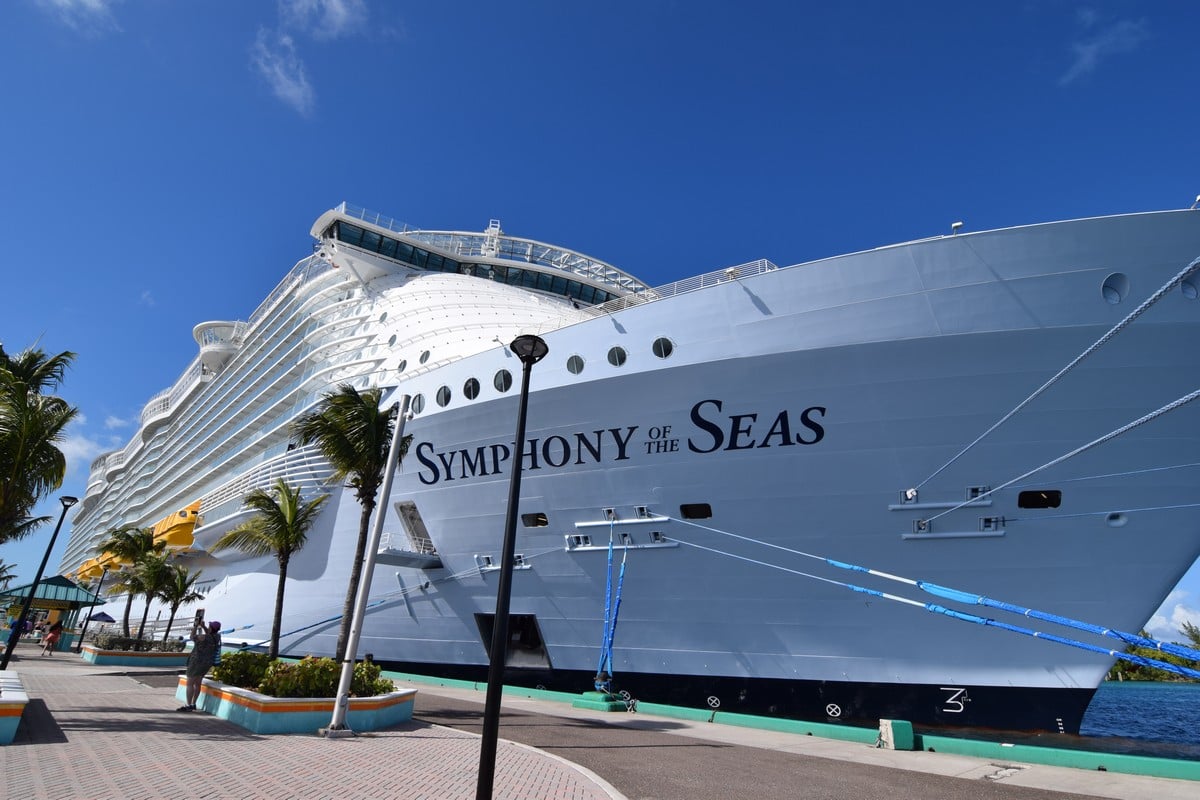 Since it was our first one back post-COVID, we knew this cruise would be different, but we had no idea how special it would end up being. This trip will definitely be in our memories for a long time. 
Pre-cruise testing & covid protocols
As with any post-covid cruise, it must start with the test. We opted for CVS rapid antigen tests, and it was simple.
Not only did it cost us nothing, it took us almost no time at all. We have several CVS stores around us, and we both got online two weeks prior to our test, found a time for test day (2 days prior to Embarkation), and we were set.
CVS has you drive up and park in a designated spot, then they call you when ready. You walk into a little double sided booth (it reminded me of a confession stall). The technician takes some information, and then passes you the swab, and instructs you how to test yourself.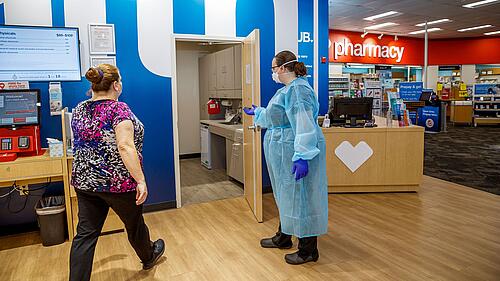 I had my results within an hour. It was very easy, painless, and though I was anxious about results--even though I had no reason to be--getting that negative result meant I was clear to cruise!
Onboard, we didn't struggle too much with the covid protocols. I thought I'd struggle with wearing a mask everywhere since I work from home and don't have to wear it all day normally, but it soon became second nature.
I did trade out the heavy cloth one I brought from home for a more athletic fit Royal Caribbean mask from the gift shop.  Royal Caribbean also provides a medical grade mask in your state room each day, if you'd rather wear one of those.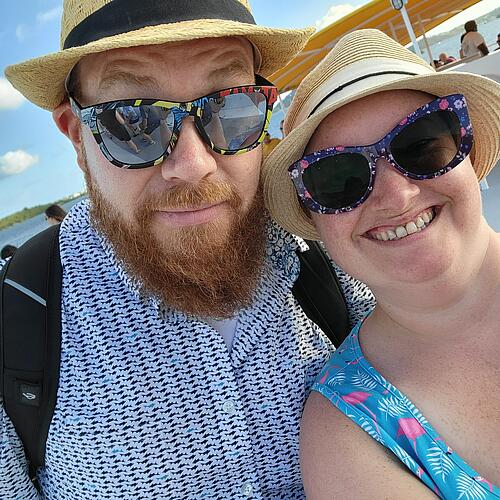 There are plenty of vaccinated only spots on the ship, where masks are not required, and if you're sitting at a table with food and/or drink, you do not have to wear a mask there either.
Crew will serve you at almost everywhere that used to be self-serve:  ie the Windjammer, drink stations, condiment stations, etc. There are lots more hand sanitizing stations, and crew will remind you to use them! I think that was the toughest part, because I always had something in my hands. I'm going to have to find a better bag for onboard, but otherwise there really weren't any changes I couldn't handle.
Capacity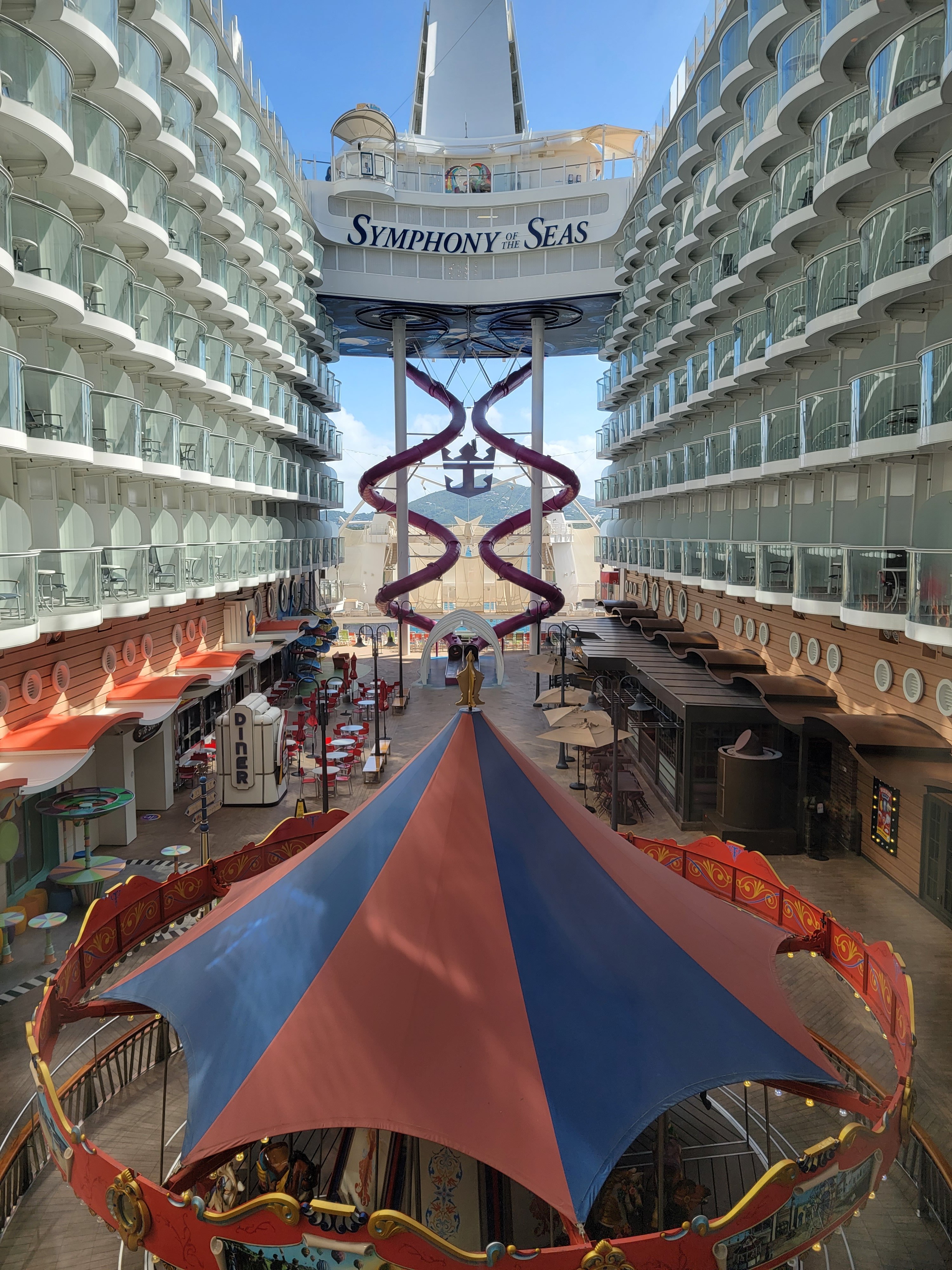 Our cruise was just under 50% full, around 3200 people. This meant that though the Windjammer was open for breakfast and lunch, it was not open for dinner.
We were also told, by some folks that were doing a back to back into our week, that there had been a promotion announced prior, to try to get guests to stay on board. I didn't see anything about that for our sailing, and they were expecting to open the Windjammer for dinner the next week, so they must have been expecting a larger capacity for the holiday.
We noticed that there were very few children on board, as well as a much lower volume of international guests. 
Dining reviews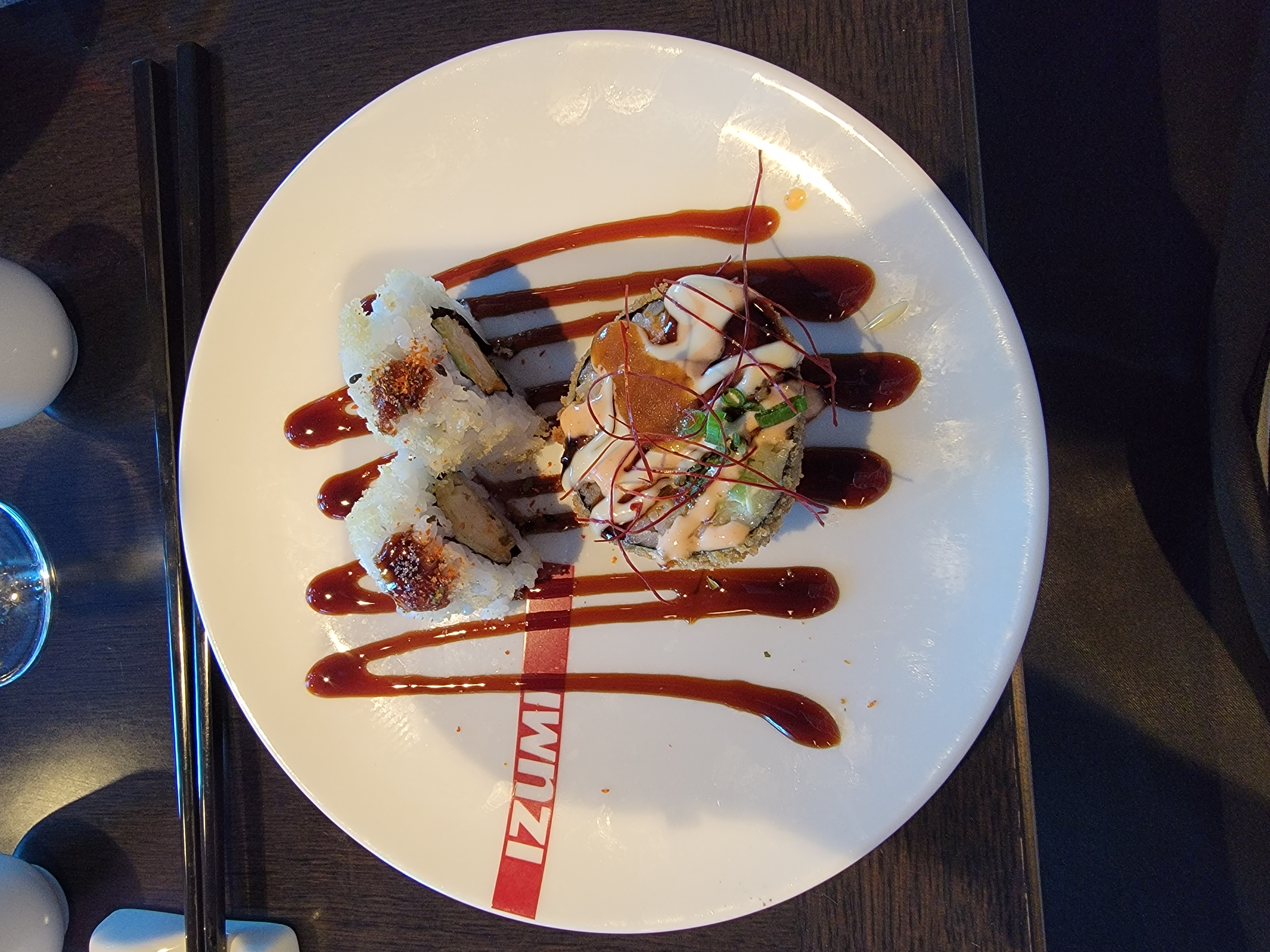 We only ate at two specialty dining restaurants this time around:  Chops and Izumi. Chops was outstanding in service and quality. You really cannot go wrong there, and that's why it is a must if you're going to do one specialty restaurant. 
We actually had Izumi twice: once for dinner with our Chops +1 dining package. We had the option of doing this a la carte, with a $35 per person credit, or there is a new option of a pre-fixe menu.
I think this is a very good change, as it fits in more with the dining packages. You could choose 1 appetizer, two mains, and a dessert. Unfortunately, I was extremely seasick and did not get to enjoy this at all. 
Thankfully, Mr. Mills had booked a Sushi and Sake tasting for later in the week, which I very much enjoyed! I highly recommend doing this activity if you are a sushi fan. There were four courses each paired with a different sake, plus mochi dessert.  
Things new to you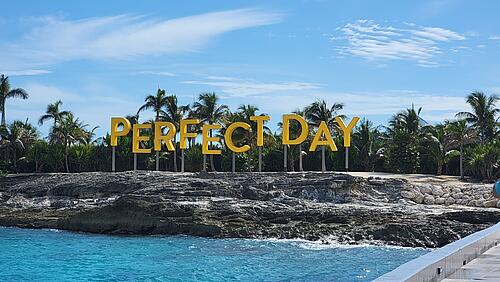 This cruise was originally scheduled for the same week last year, but was cancelled due to Covid. We lifted and shifted to the exact same cruise for 2021, and so began the agonizing wait. Our itinerary changed from San Juan and Labadee to St. Maarten and St. Thomas.
Through it all, we chatted not so patiently with the fellow cruisers in the Facebook group created for our cruise week. We've joined such groups before, but this was the most active cruise group we've ever been a part of. Whether it was because we all had so much time to wait, or because we just all wanted to get back out to sea--we were already pretty close by the time embarkation day came around.
We'd planned a pub crawl for Day 2, which happened to be my birthday, and if you've ever had your birthday with a bunch of strangers--it was one of the best birthdays I've ever had.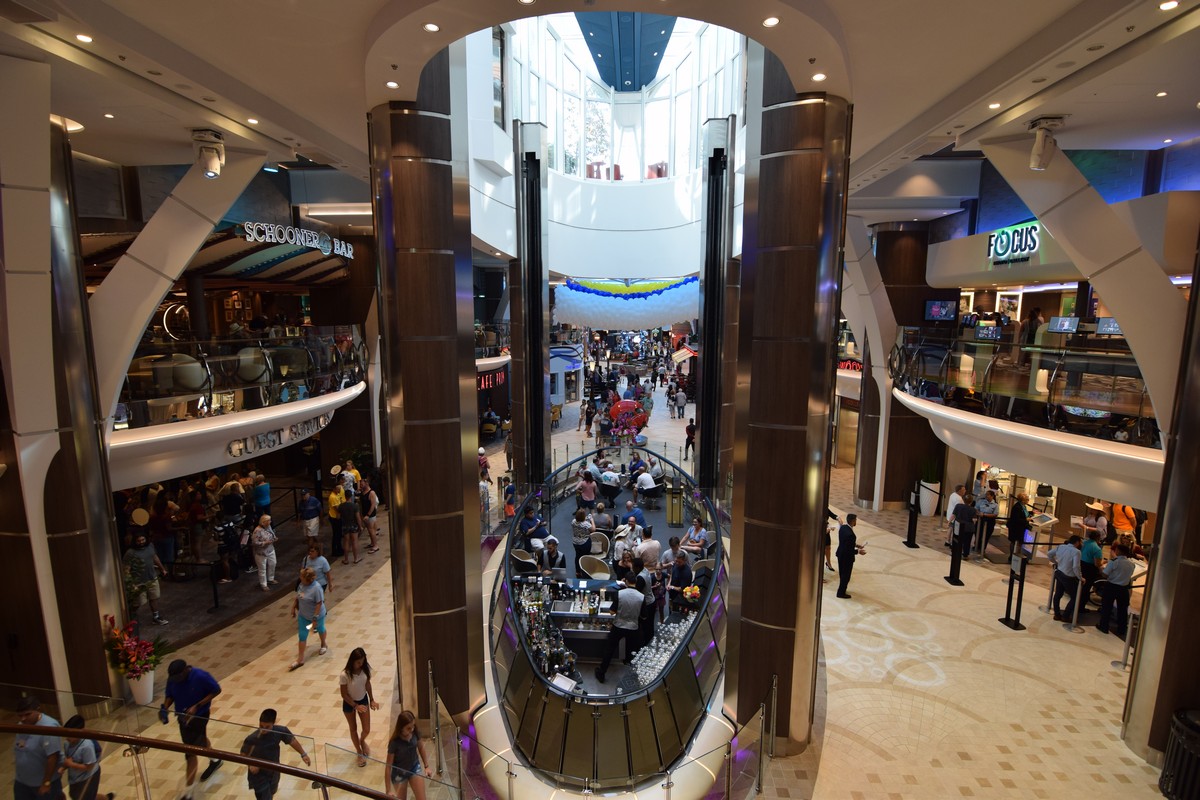 We started at the pub with shots, and it only got better from there. What a fantastical fun day! We were all fast friends by the end of the week, from the crawl, to the solarium cruise, bonding over lost luggage, and dancing the night away at Dazzles. I have no doubt we will be cruising with these folks again!
On the flipside, I don't think I've ever been as seasick as I was on this trip. Normally, I'm a little nauseous on embarkation night as I find my sea legs. But I was sick almost every evening at dinner time. It was much windier than I've experienced in the Caribbean, and I'm not the only person who was feeling it--though it didn't seem to affect Mr. Mills at all. It didn't completely ruin my trip, but I also missed out on a lot of the after dinner activities we usually enjoy, like the piano singer in Schooner. 
Stray observations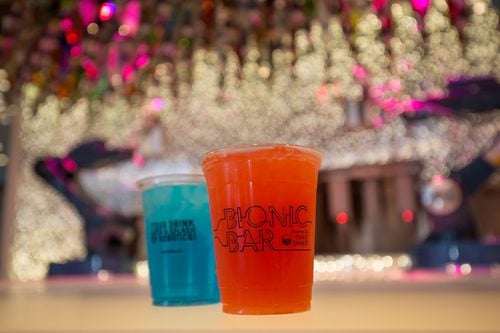 The vaccinated areas were always busy, especially the Solarium. Even on sea days, the Solarium remained a peaceful place to go and relax, pre-covid. But on this cruise, it was as hopping as the regular pool deck, and pretty noisy. That didn't keep me from enjoying my time there, but it was certainly a different environment.
Also, the Bionic Bar has completely lost its novelty. I never saw the robots moving, and only one or two people the whole week had the Bionic Bar plastic cups. The area was mostly used as extra seating for those in the Promenade. From my observations, we've missed the personal interactions we receive with a human bartender, and while fun--a robot cannot give you that. I'll be interested to see if Royal continues to add this to their ships, or if they try another concept instead.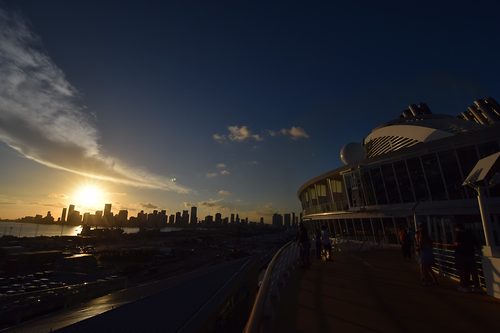 I've always been impressed with Royal Caribbean's service, but the crew on Symphony of the Seas really was extraordinarily attentive. From the big stuff--like making sure guests were safe in an emergency--to all the little things Royal Caribbean is so good at--like remembering names, drinks, preferences. They really make a ship feel like a home away from home.
It took an eternity to make it back to sea, and like a flash it was over. Now I'm back in cold Indiana, dreaming of the next trip back out to the deep blue. Keep an eye out for more posts in the coming weeks, as I have much more to share!