In:
Florida's showdown over businesses being able to require customers to show proof of a Covid-19 vaccine has ended in a legal loss.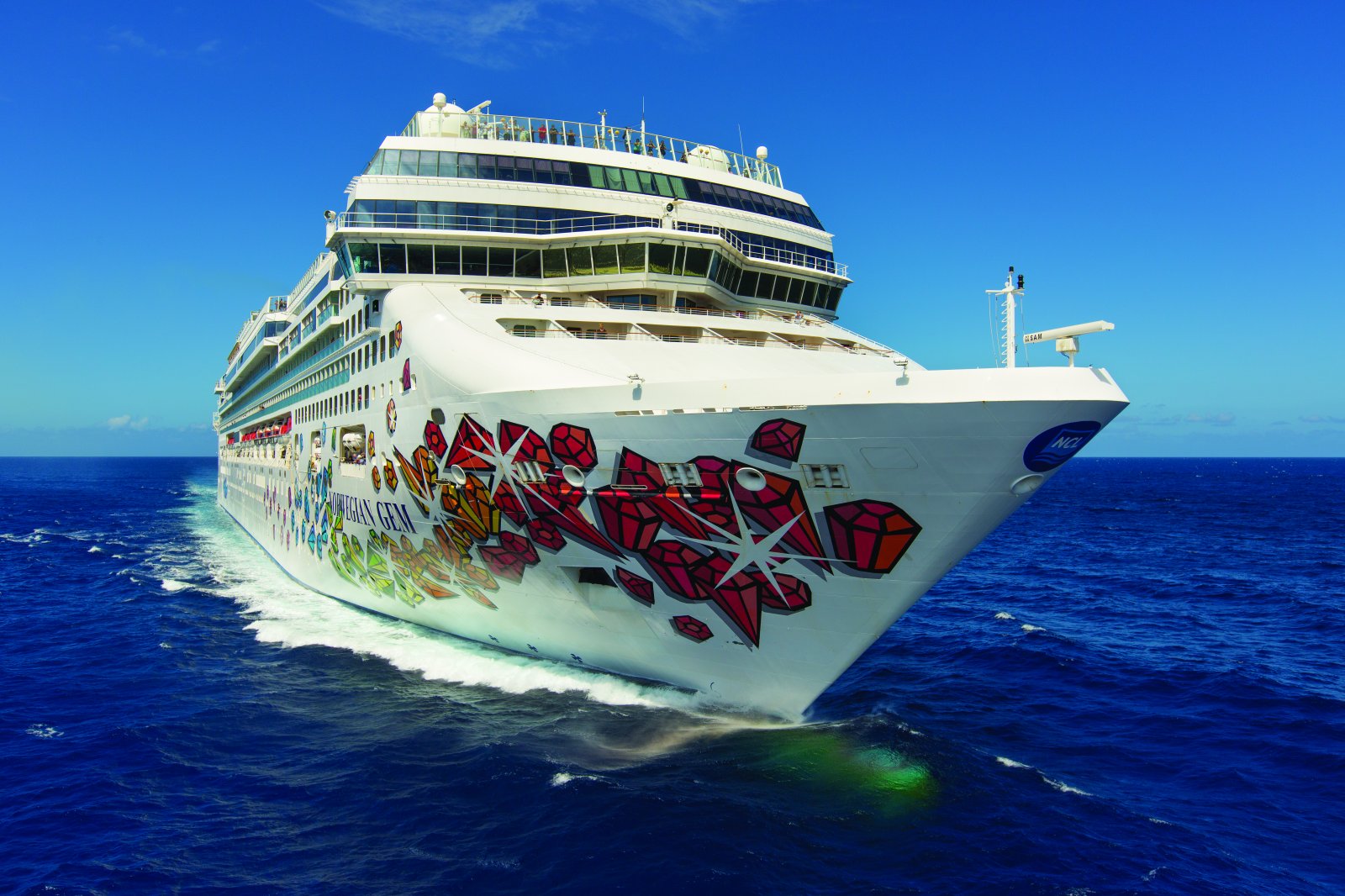 United States District Judge Kathleen M. Williams granted Norwegian Cruise Line Holdings (NCLH) a preliminary injunction which would allow a cruise line to require passengers to prove they are vaccinated against Covid-19 if sailing from Florida.
Judge Williams said in the docket that the combination of trying to restore consumer confidence and the Delta variant contributed to NCLH's win.
"Businesses face unprecedented challenges, including the understandably difficult tasks of restoring consumer confidence and minimizing the spread of COVID-19. In addition, the nation is now threatened by new virus variants that are more transmissible than the initial strain."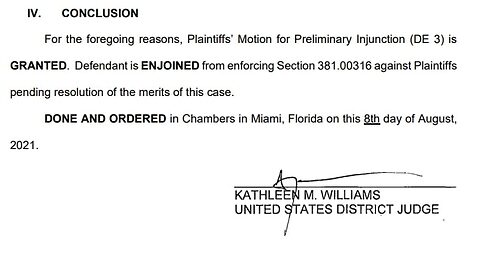 NCLH sued Florida because it wanted to ensure every single person sailing on its ships are vaccinated, which would violate a Florida law that was passed earlier this year banning such a practice.
In May, the Florida Legislature passed and Governor DeSantis signed into law a bill stating that all business entities "may not require patrons or customers to provide any documentation certifying COVID-19 vaccination or post-infection recovery to gain access to, entry upon, or services from the business operations in this state," subject to the imposition of a fine not exceeding $5,000 per violation.
The cruise line sued Florida so that it could restart sailings from Florida on the Norwegian Gem on August 15, 2021, and the company had adopted a policy requiring all passengers on its vessels to be fully vaccinated against COVID-19 and to provide documentation confirming their vaccination status before boarding.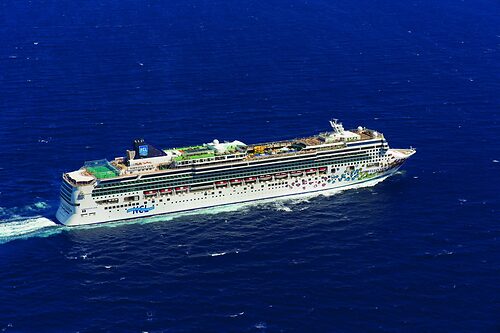 NCLH argued that law violated its First Amendment rights and dormant Commerce Clause claims.
Judge Williams felt the fact the law allows businesses to require proof of a Covid-19 vaccine for its employees, while at the same time cannot demand the same proof of its customers makes it known as a "content-based restriction".
The Judge pointed out that the law prevents proving a customer is vaccinated, but allows the cruise lines to limit unvaccinated passengers' access to events, activities, and venues.
Royal Caribbean's Freedom of the Seas do not have access to certain dining venues, the casino, art auctions, the indoor pool, or the spa and during shows, they are required to sit in the back of the theater. (DE 35-1 at 22–29.) Princess and Carnival have also limited the excursions available to unvaccinated guests at ports of call.  Thus, Section 381.00316 does not prohibit businesses from treating unvaccinated passengers differently by charging them more while offering them less.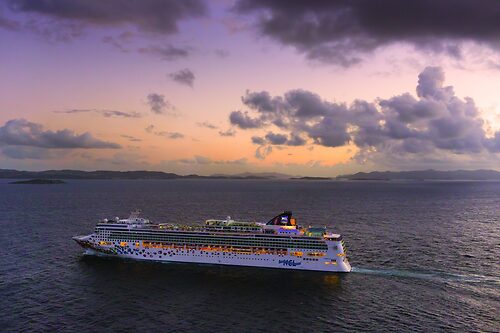 She also pointed out that adult-only cruises, which exclude a significant amount of unvaccinated people (children), is not prohibited under the law.
In sum, if combatting discrimination were the goal, merely banning the exchange of COVID-19 vaccination documentation is an ineffective way to accomplish this objective because the Statute does not directly prohibit the treating of unvaccinated persons or those who decline to verify their vaccination status by businesses and employers differently.
In addition, the privacy of customers is not protected by this law, saying it is "far too underinclusive" to protect medical privacy, if that were a goal of it.
The Statute does not govern employers, who are free to require COVID-19 vaccination documentation from employees, and Defendant does not explain why the exchange of these documents is less intrusive on medical privacy in the employment context.
The Judge pointed out that businesses and employers are able to require Covid-19  test results, hospital records,other vaccination records, as well as information regarding exposure to third parties with Covid-19.  Therefore, Florida failed to explain why proof of Covid-19 vaccination documents are more medically sensitive or need more protection than these other documents.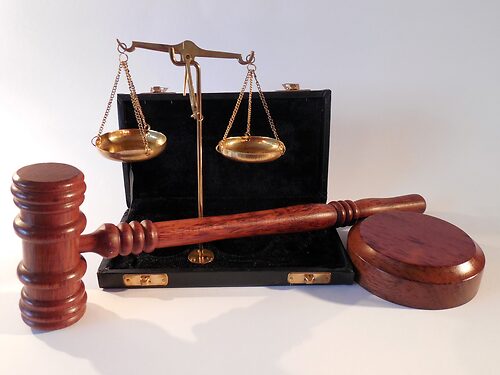 During the hearing, it was divulged the law does not prohibit a business from providing their Covid-19 vaccine status orally, nor does it prevent a company from retaining, disclosing, or publishing a person's Covid-19 vaccination status.
Cruise lines have subjected unvaccinated passengers to different policies that easily disclose their unvaccinated status.
Royal Caribbean provides unvaccinated patrons with a "hole punched in their SeaPass" to indicate their status to crewmembers and segregates these passengers to one deck of the main dining room
In addition to NCLH's First Amendment claim, Judge Williams agrees that the law imposes substantial burdens on interstate commerce that will directly affect their abilities to operate the Norwegian Gem and other vessels.