In:
Odyssey of the Seas is Royal Caribbean's newest cruise ship, and when she sets sail for the first time, certain venues will only be available to fully vaccinated passengers.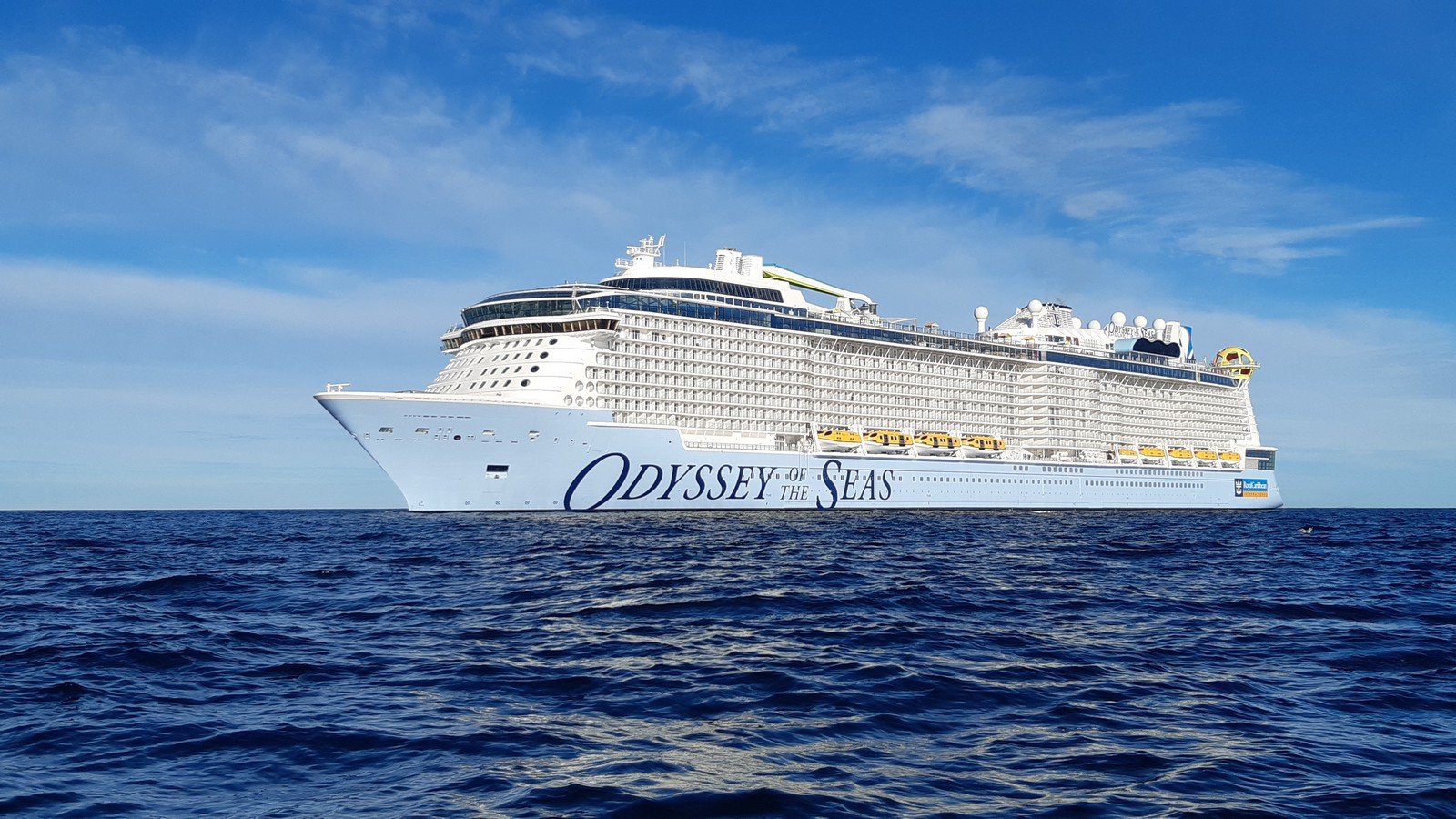 Just like Royal Caribbean's other ships sailing from the United States, certain areas of Odyssey are designed for fully vaccinated guests. These are indoor areas where adults tend to congregate the most.
Royal Caribbean, like all cruise companies sailing from U.S. ports, is guided by CDC regulations which currently govern many aspects of the onboard operation.
When indoors, CDC guidelines require all guests 2 and older to wear masks unless they are actively eating or drinking. The CDC makes allowances for guests to remove their masks in venues and events dedicated to fully vaccinated parties.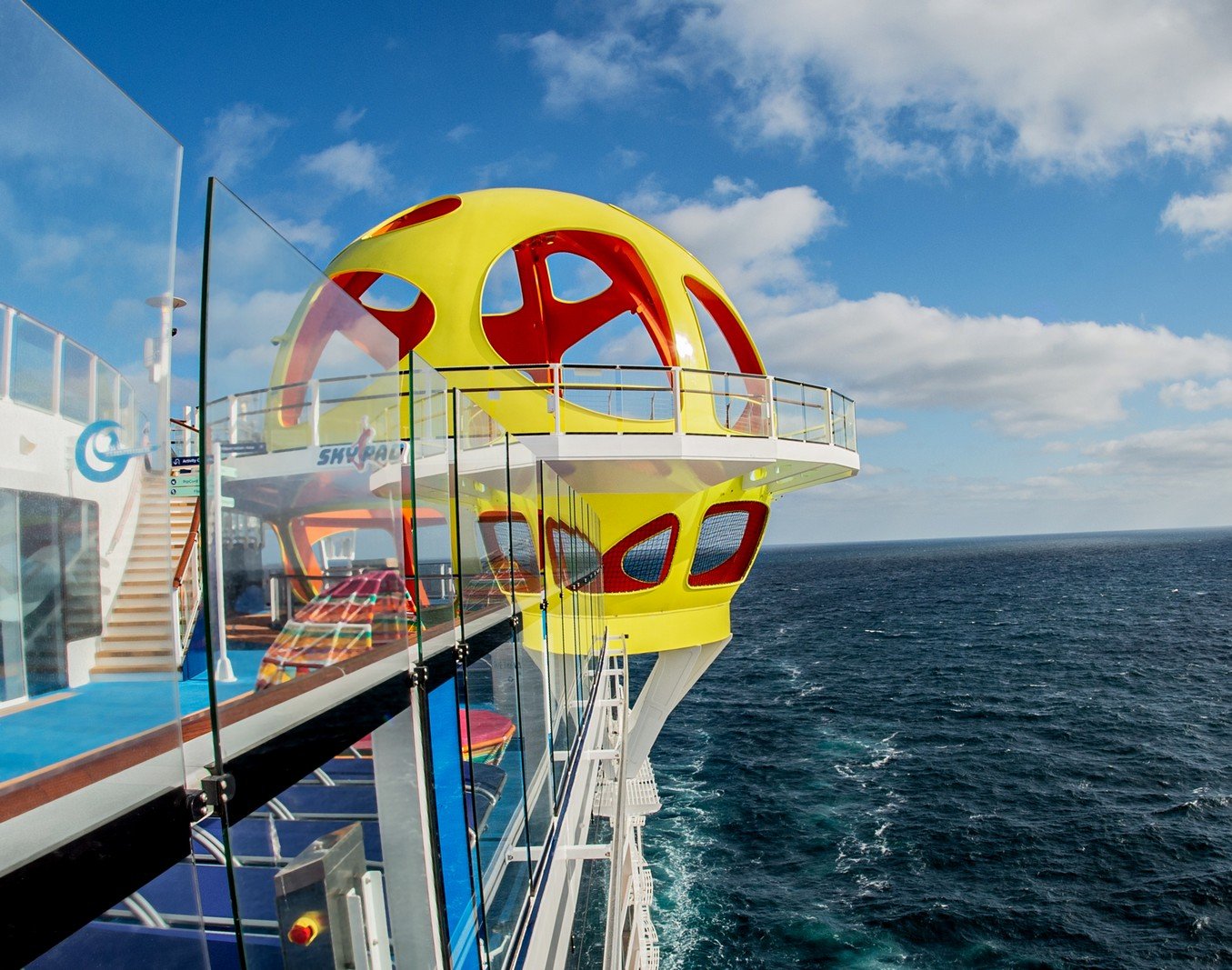 The 16-deck-high, 1,138-foot-long ship is one of the largest ships in the world, and can accommodate 4,180 passengers.
Thee venues that are for fully vaccinated passengers are as follows for Odyssey of the Seas sailing from Fort Lauderdale, Florida in July and August:

Unvaccinated guests have access to the turquoise colored boxes and not to the white boxes. 
Guests who have been vaccinated against Covid-19 will have full access to venues onboard, and won't need to wear a mask at vaccinated-only venues. 
Masks are not required in your stateroom when you are with your traveling party, outside on the open decks, or at Perfect Day at CocoCay, unless in a crowded setting. We will update you if there are any changes to the CDC guidance as it relates to face masks.
Your SeaPass card will be required to access lounges, shows and dining venues.
Vaccinated guests will receive a wristband and those who are unvaccinated (or choose not to disclose if they are) will have a hole punched in their SeaPass card.
It is important to remember the protocols will likely change often with changes to onboard rules throughout the summer and fall.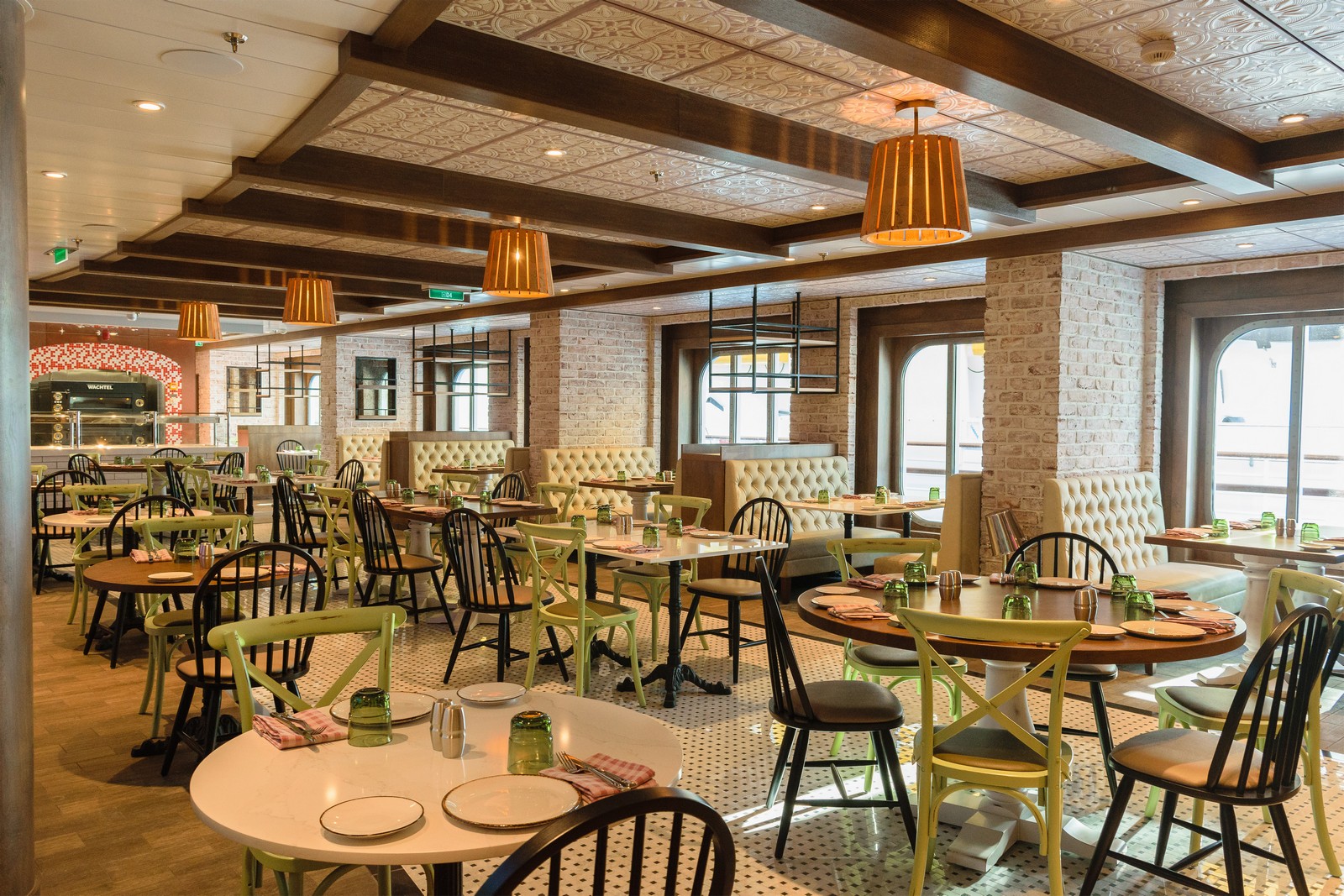 Dining 
For Main Dining, Royal Caribbean will designate areas for everyone, including parents and unvaccinated children, and areas for vaccinated parties only. My Time Dining will not be available to parties that include unvaccinated guests.
Some specialty restaurants will be open to everyone, while others will be for vaccinated parties only. If you prefer a buffet, Windjammer will be open to everyone for breakfast and lunch, and the food will be served by our crew.
Grab-and-go cafes will also be available for everyone.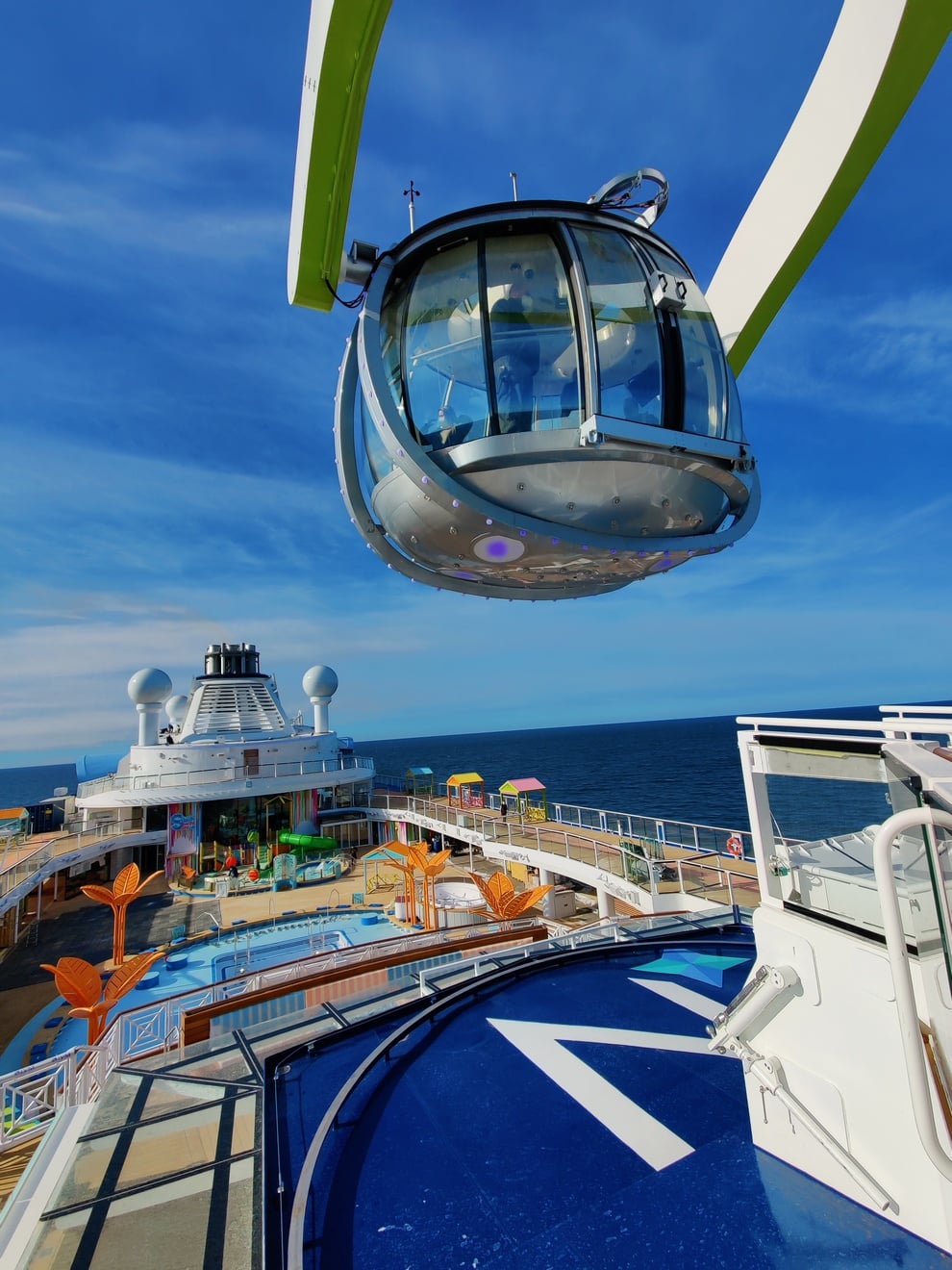 Bars and Lounges 
Many bars and lounges will be open to everyone and others will be available to vaccinated guests only. There will be crew stationed nearby and signage to help direct guests.
Casino 
Given the casino's physical constraints, there is not enough space to accommodate everyone. The casino will be open to vaccinated guests only.
Fitness and Spa 
The Fitness Center will have dedicated operating hours for everyone as well as hours reserved for vaccinated guests only. Salon services will be available to everyone but given the enclosed space and longer length of spa services, the treatment rooms used to provide facials, massages and other services will only be available to vaccinated guests.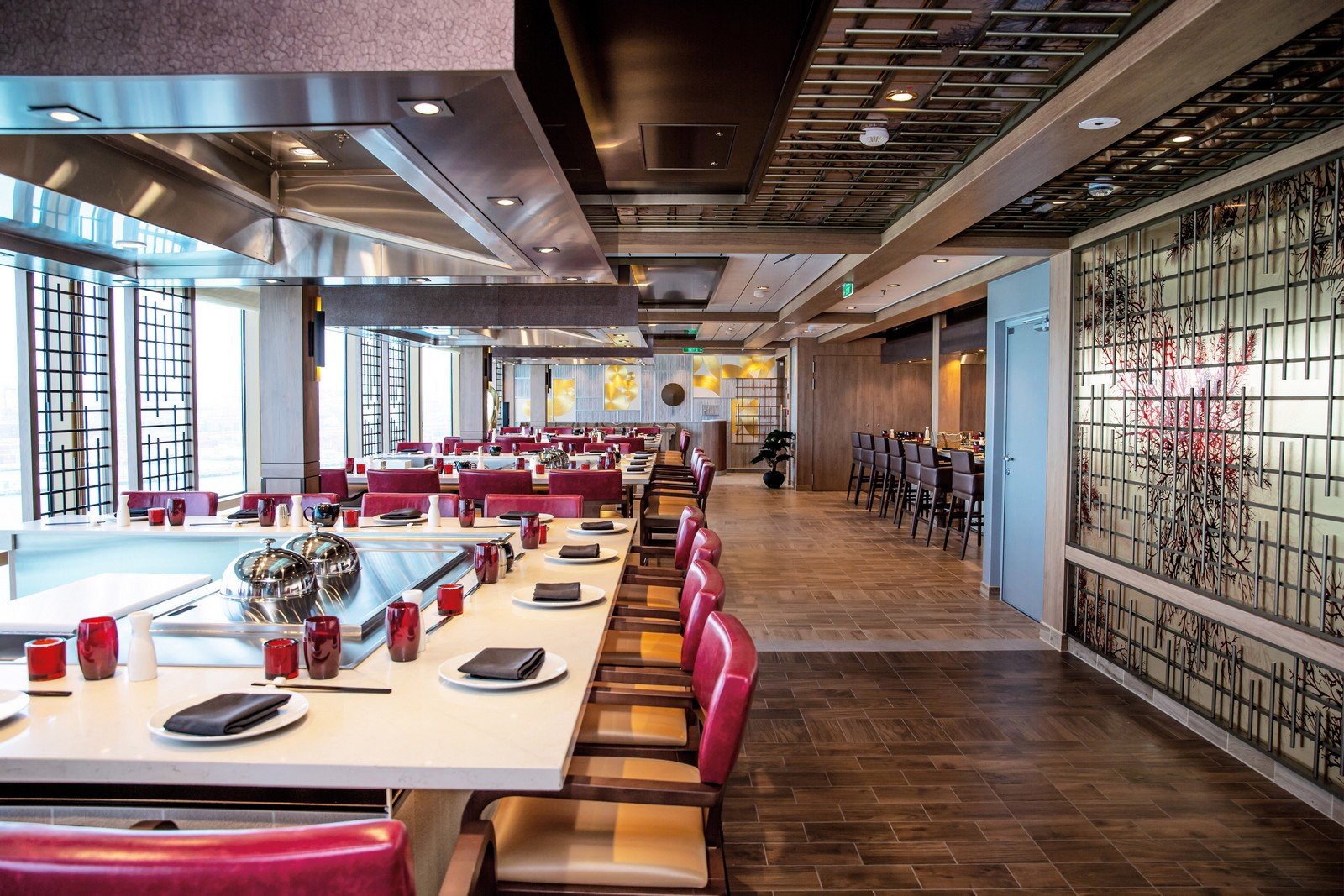 Entertainment 
Entertainment venues will offer spaced seating and more showtimes throughout your cruise. Select showtimes will be for everyone and other showtimes for vaccinated guests only. 
Diamond Lounge for Loyalty Members 
The Diamond Lounge will be open and operating at 50 percent capacity to allow for physical distancing.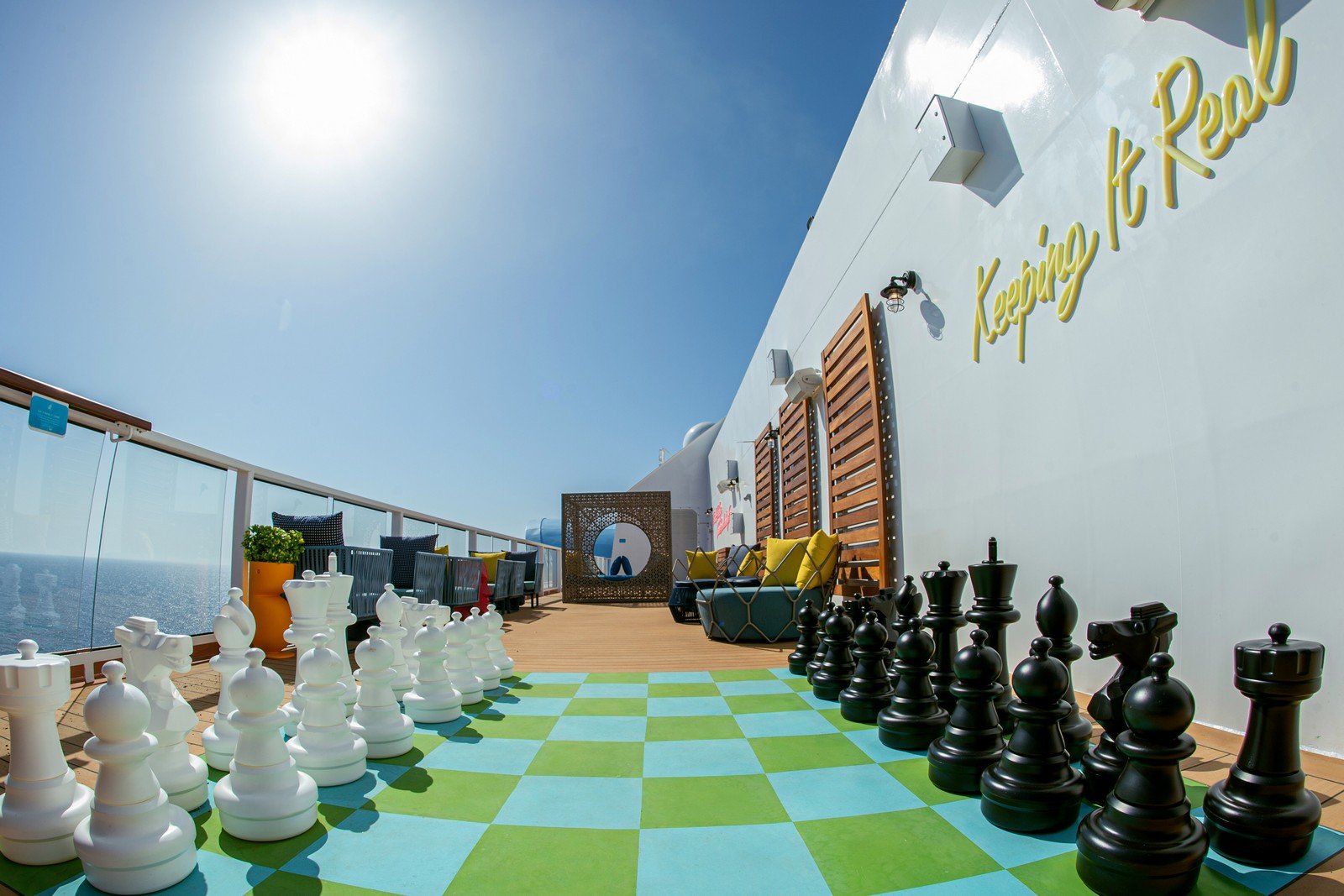 Adventure Ocean and Teen Lounges 
Youth spaces will be open to all children and teens.
Vaccine status when sailing from Florida
Because of Florida's law prohibiting businesses from asking their customers if they are vaccinated, passengers must voluntarily disclose that information to Royal Caribbean.
Guests sailing on Odyssey will receive an email from the cruise line with the option to submit their vaccination status.
All unvaccinated guests must undergo multiple COVID-19 tests. Testing at the terminal prior to embarkation and onboard prior to disembarkation will be conducted by licensed and accredited third-party testing providers Royal Caribbean has contracted.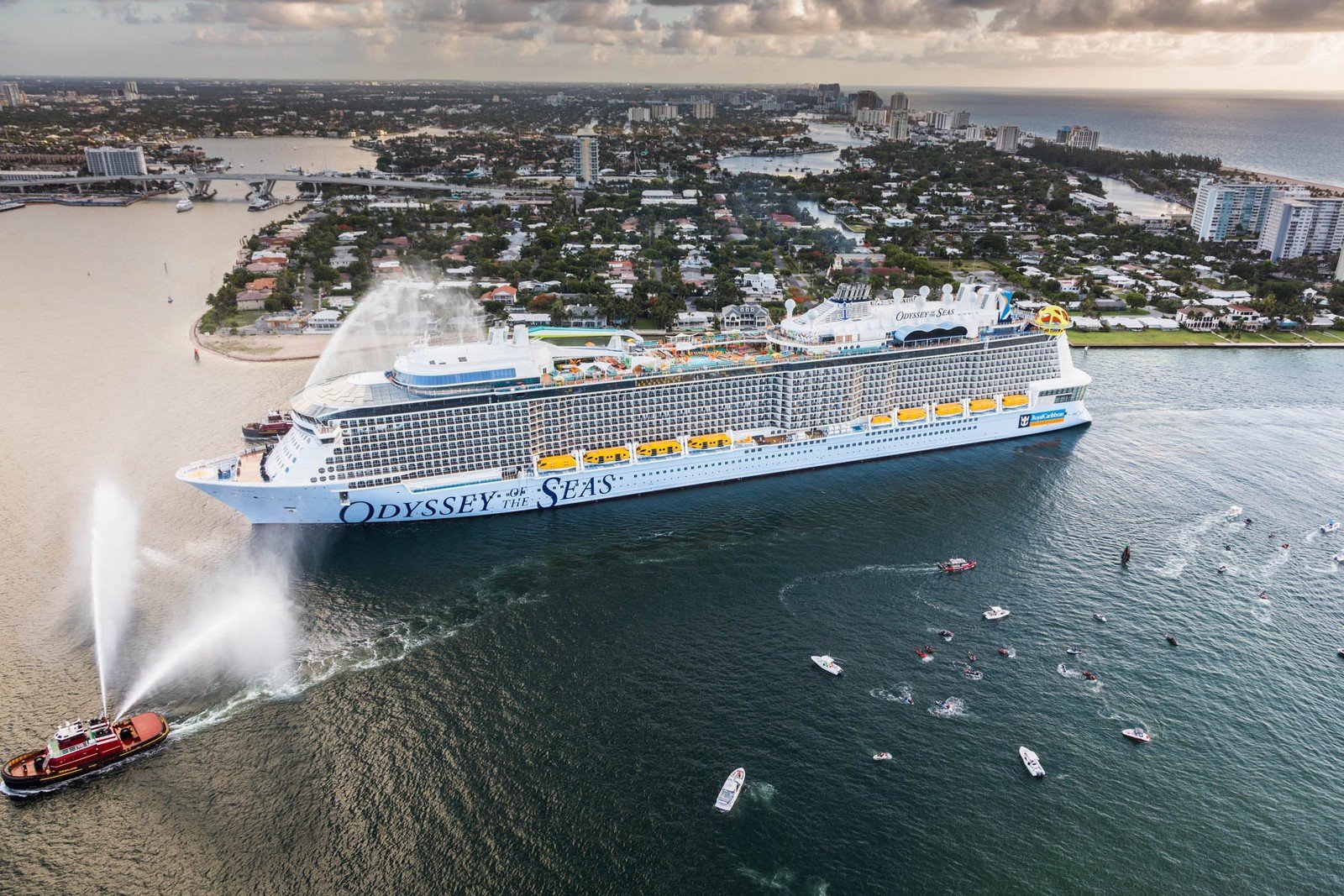 Unvaccinated guests must register for this testing and agree to the third-party testing provider terms and conditions. Registration details will be sent via email in advance.
The total charge for unvaccinated guests 12 and older from the third-party testing vendor for these tests is $178. This amount will be applied to the guest's onboard expense account. 
For children 2 to 11 not yet eligible to be vaccinated, Royal Caribbean will cover the cost of any required testing.