In:
One of the major requirements before test cruises can begin looks to be a step closer for Royal Caribbean.
One of the mandates included in the U.S. Centers for Disease Control and Prevention (CDC) plan for cruise ships to be able to restart sailings from the United States is for each line to  secure agreements with port and health authorities in the U.S. cities they plan to visit.
This requirement is part of the CDC's Framework for Conditional Sailing Order (CSO), and is intended to ensure health and safety protections for crew and passengers and port personnel prior to resuming passenger operations in a way that mitigates the risk of spreading Covid-19.
Royal Caribbean Group Vice President of Worldwide Operations, Captain Hernan Zini, spoke on Wednesday about Royal Caribbean Group's work to get its ships closer to be able to conduct test and revenue cruises.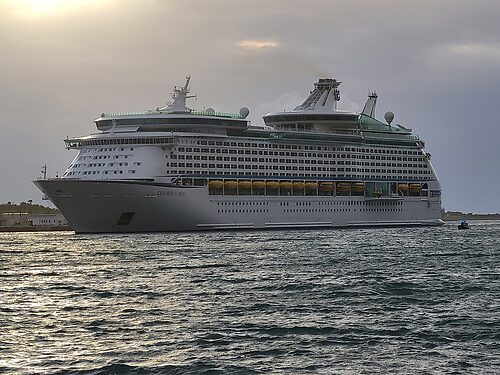 Photo by Paul Crow
Captain Zini said that port agreement was submitted to the Florida Department of Health. 
Once that once Florida signs off on the plan, it can be submitted to the CDC. And once the CDC accepts the agreement, the Royal Caribbean group can make an application to the CDC to begin those test cruises.
Read more: Everything you need to know about Royal Caribbean test cruises
These port agreements are part of the Phase 2A of the CSO and need to be signed by executives from the cruise line, as well as port and state health authorities, as will as be approved by the CDC.  The agreement explains what the cruise terminal would do in the case of Covid-19 cases on a cruise ship, as well as how it intends to keep the cruise terminal and gangways sanitized.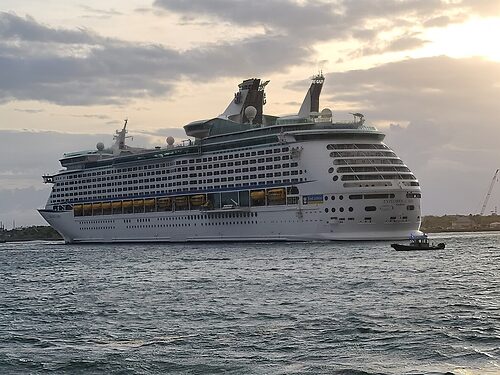 Photo by Paul Crow
The agreement will also include information social distancing guidelines and plans for using commercial operators for any required evacuations at sea.
Each cruise line must have signed contracts with shore-side medical facilities to treat patients and shore-side housing facilities to isolate and quarantine sick passengers.
Explorer of the Seas arrived today to get crew members vaccinated at Port Canaveral, and Adventure of the Seas is due in port on Thursday.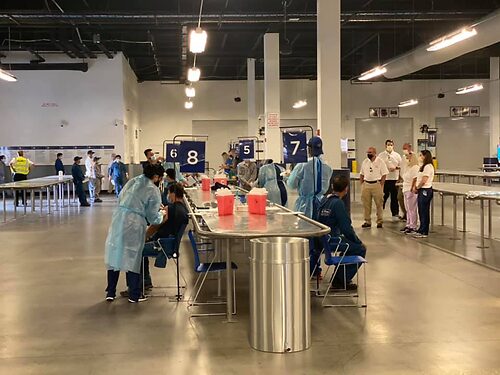 Royal Caribbean said they are hoping to vaccinate about 1,500 crew members.
Captain Zini told WFTV he likes what is happening right now as Royal Caribbean prepares, "We feel that the worst is behind us. And of course, we have to keep very focused on all the protocols, everything we need to do. But we feel very positive about what is coming."
Port Canaveral CEO Captain John Murray thinks while an exact date for cruises to restart is not yet known, they will be here this summer, "No specific date but I think you're going to see it happen pretty quick."
"I think by summer we'll have some ships sailing out of Port Canaveral and you haven't heard me say anything that optimistic in a while."