In:
Royal Caribbean is advising guests sailing on Quantum of the Seas from Singapore of new protocols following an increase in Covid-19 cases in Singapore.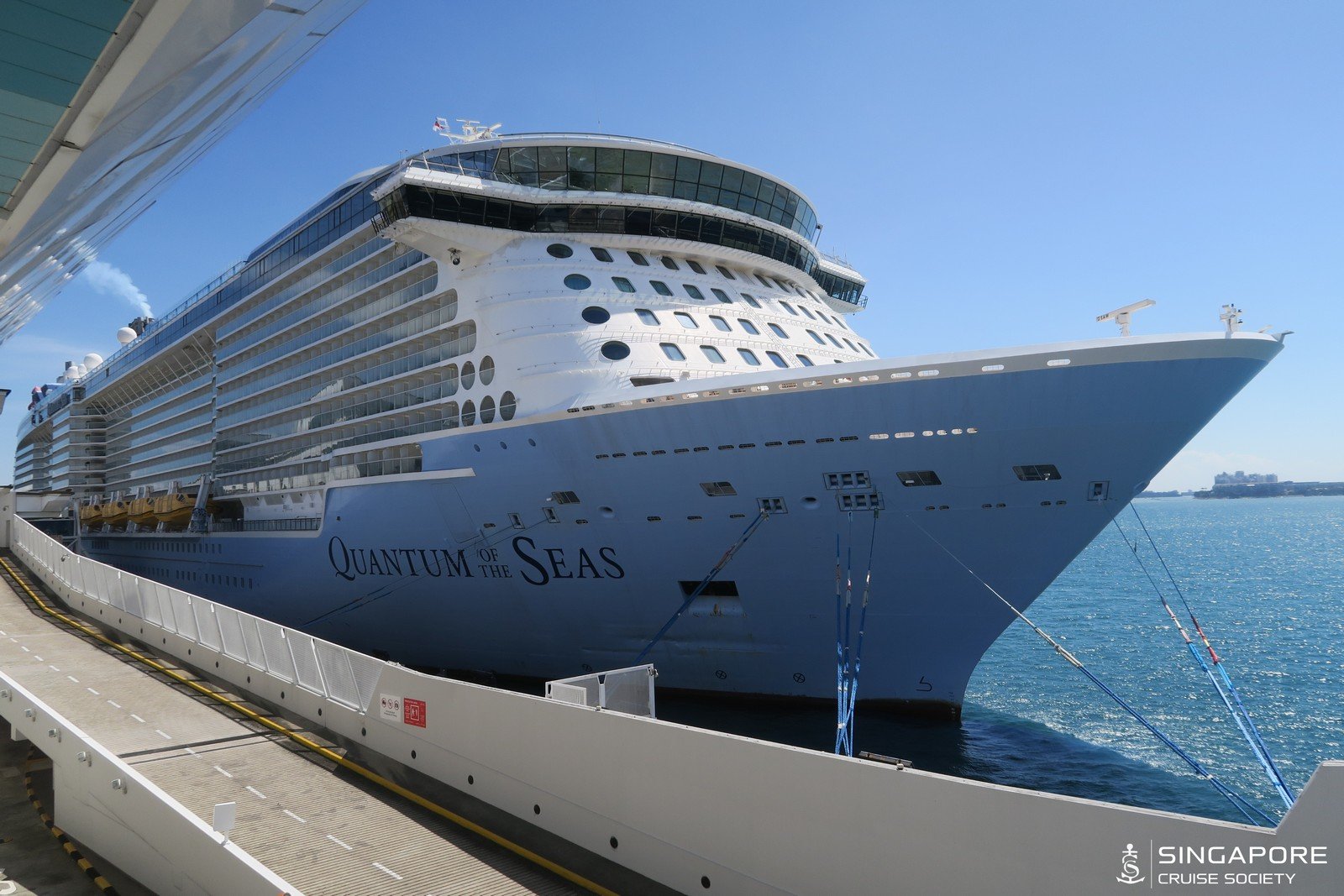 Singapore raised its alert status to "Phase 2 - Heighten Alert", following "several clusters of infections" over the past two weeks.  A total of 46 total cases have been reported, primarily in health care areas and an airport terminal.
Our friends at Singapore Cruise Society shared an email Royal Caribbean sent to guests booked on Quantum of the Seas advising them of onboard changes as a result of the increased cases.
To be clear, these changes are not a result of any cases on the ship.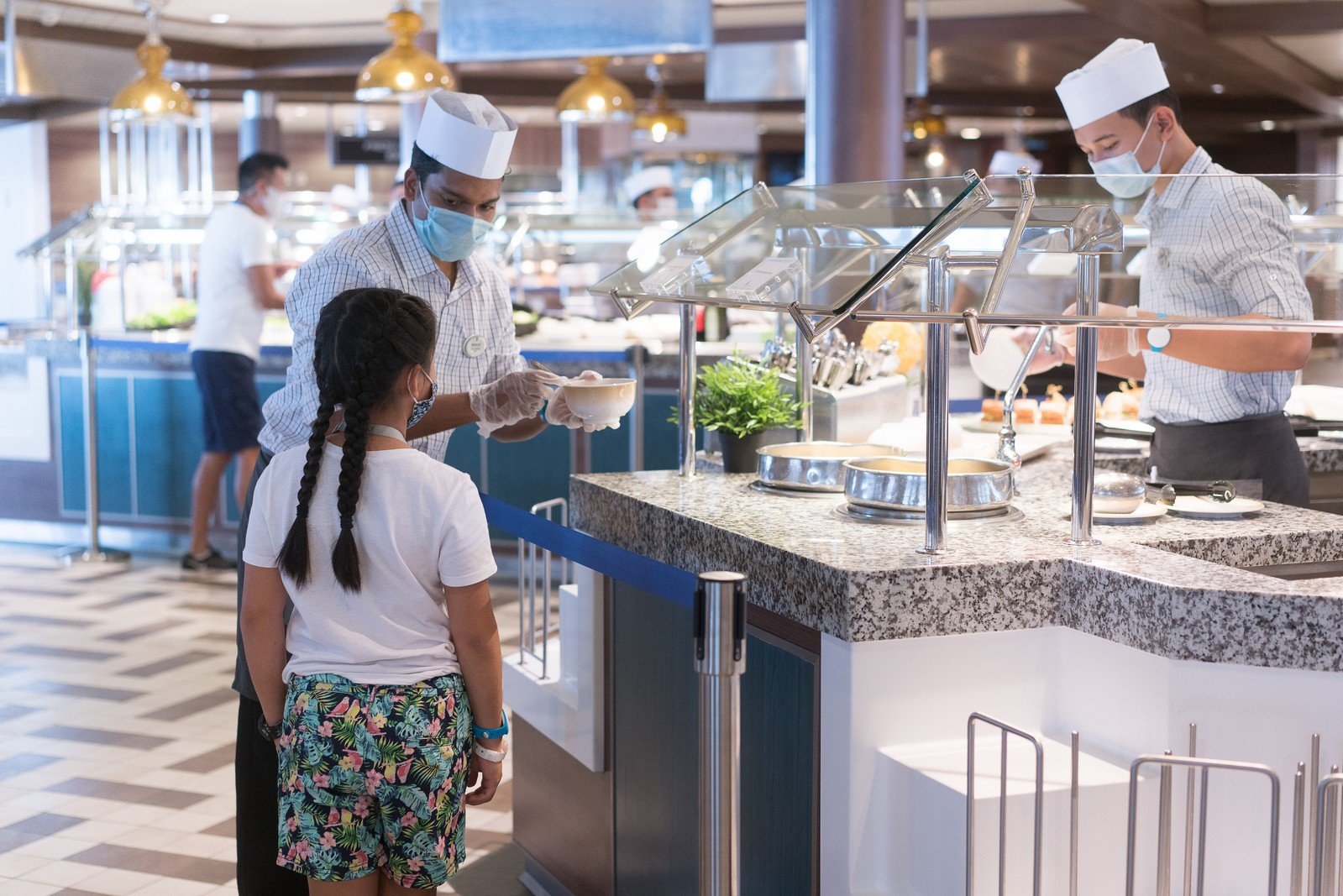 Royal Caribbean have made changes during the health situation.  
UPDATE: Royal Caribbean has revised the wording of the changes
Quantum of the Seas is set to sail at 25% occupancy capacity
Group sizes will be limited to two guests per cabin booking.
Guest occupancy in public venues will be reduced accordingly, allowing for at least 16 sqm per guest, while theatres will be limited to 50 attendees for each show.
Heightened limits will apply to all pools and hot tubs and also at SeaPlex.
For dining, we have made adjustments to offer takeaway options, and guests will also enjoy a wide range of choices for room service.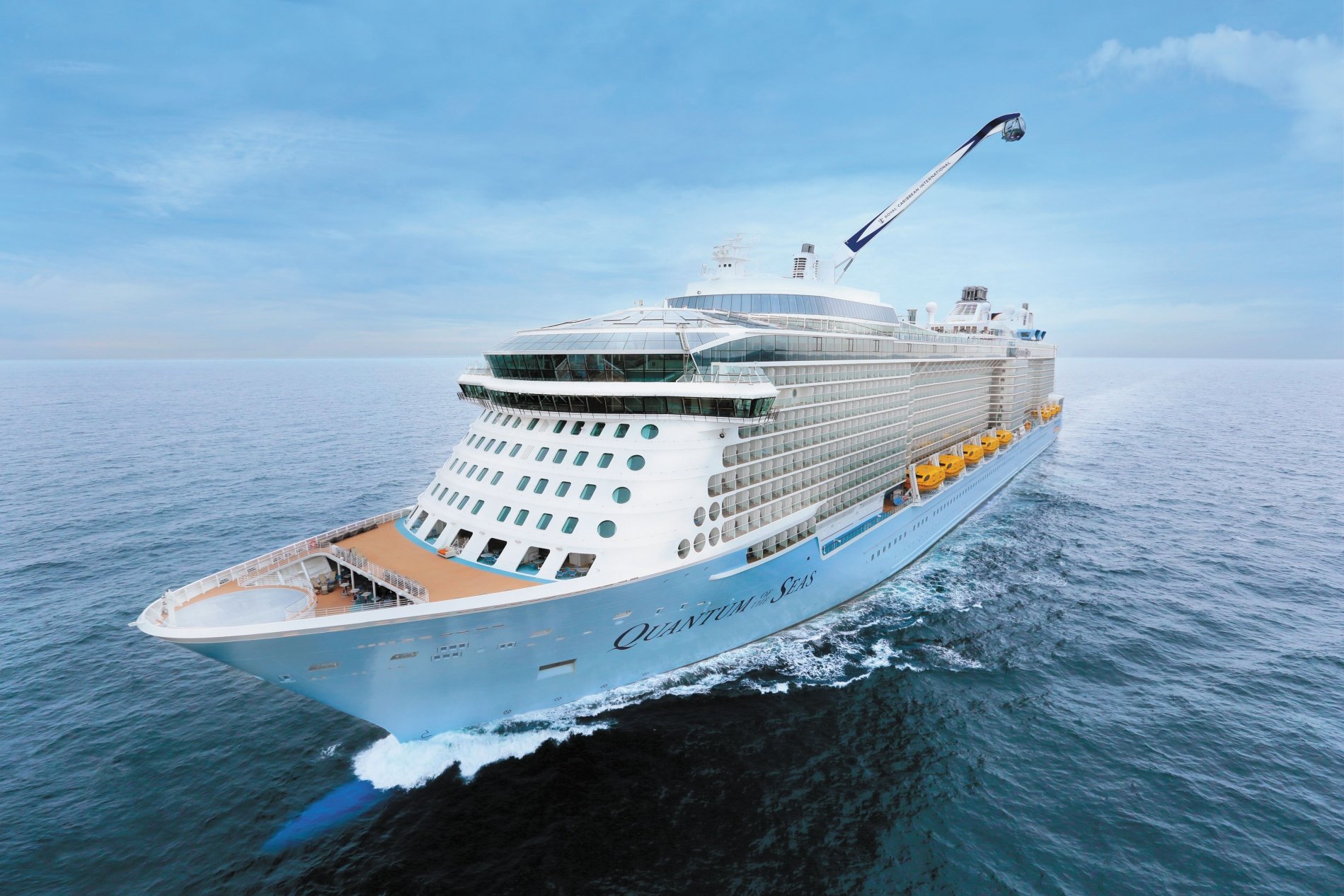 Refunds are being made available to any guest that wishes to not sail due to these the changes.
"The health and safety of our guests and crew are of utmost importance to us, and while we continue to monitor the situation closely, Quantum of the Seas continues sailing with a comprehensive, layered set of measures developed to protect and keep everyone onboard healthy. Our robust programme includes pre-departure screenings using the gold standard measure of PCR tests, contactless embarkation and debarkation processes, and enhanced ventilation and sanitation on the ship."
The changes are being made as a result of working with the Singaporean government.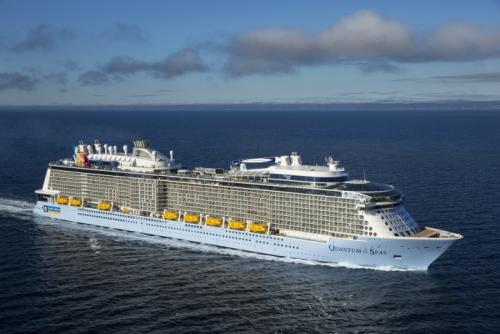 Singapore has taken an aggressive stance at trying to detect and isolate new cases. Singapore's Ministry of Healthy outlined some of the things it is doing to curb the spread of these new cases, "To reduce the risk of any spread from undetected cases in the community, we have cast a wide net and taken swift action to detect, isolate, and ringfence any possible emerging transmissions to the community. "
"We need to act decisively to contain these risks as any one leak could result in an uncontrolled resurgence of cases. Hence we will move to impose targeted restrictions on higher risk settings such as those where there is a high density of people who are unmasked for prolonged periods."
Quantum of the Seas has been sailing from Singapore since December 2020 under special permission from the government.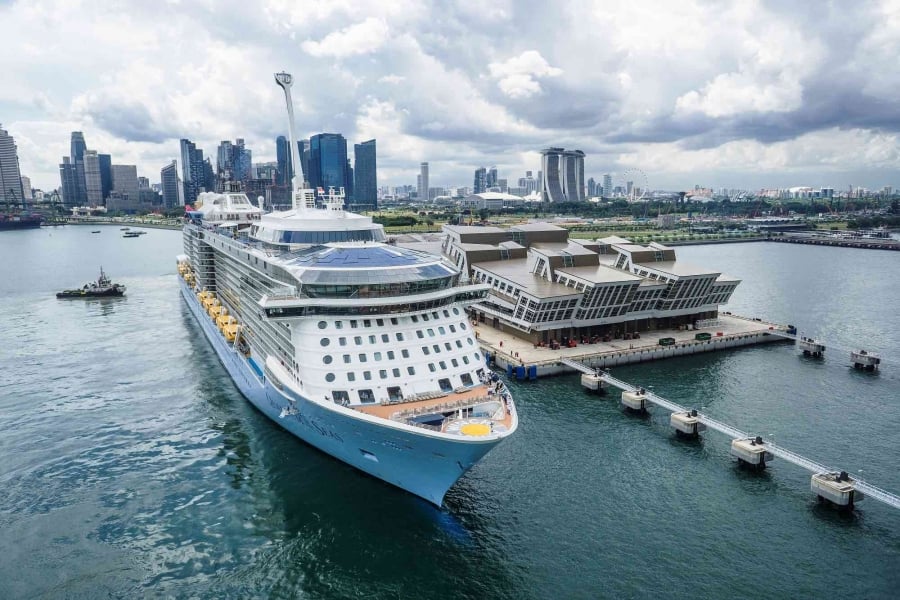 The sailings have been so successful and popular that Royal Caribbean has extended her time there through October 2021, marking 11 months sailing from her homeport.
Quantum has had over 60,000 guests sail onboard with zero positive Covid-19 cases to date.
Royal Caribbean International President and CEO Michael Bayley is extremely proud of how safe and successful these sailings have been, "Royal Caribbean's 30-plus sailings in Singapore offer a real-life, validated model of how cruising can be a unique, safe vacation beyond what many other travel options can offer."
"I'm confident we'll continue to see how successful cruising can be through a combination of our proven, healthy and safe practices, which are informed by the Healthy Sail Panel's 74 recommendations, and the rollout of vaccines around the world."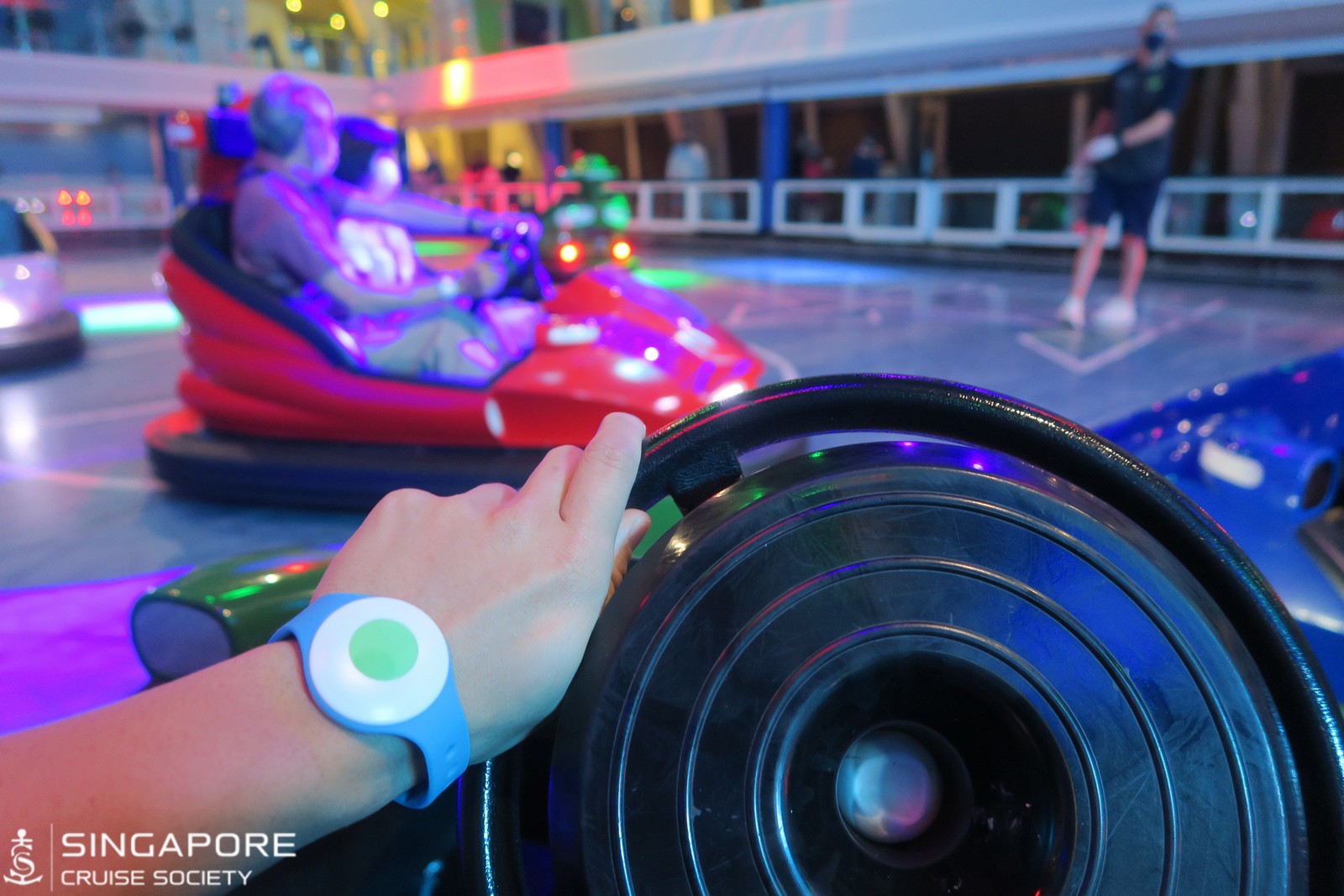 The layered approach to health of crew members and guests will continue, such as COVID-19 testing, reduced sailing capacity, physical distancing measures, enhanced cleaning and sanitizing processes, and industry-leading contact tracing.