In:
Royal Caribbean was among the first companies to step up and assist the people of St. Vincent after a volcano erupted on the Caribbean island of St. Vincent.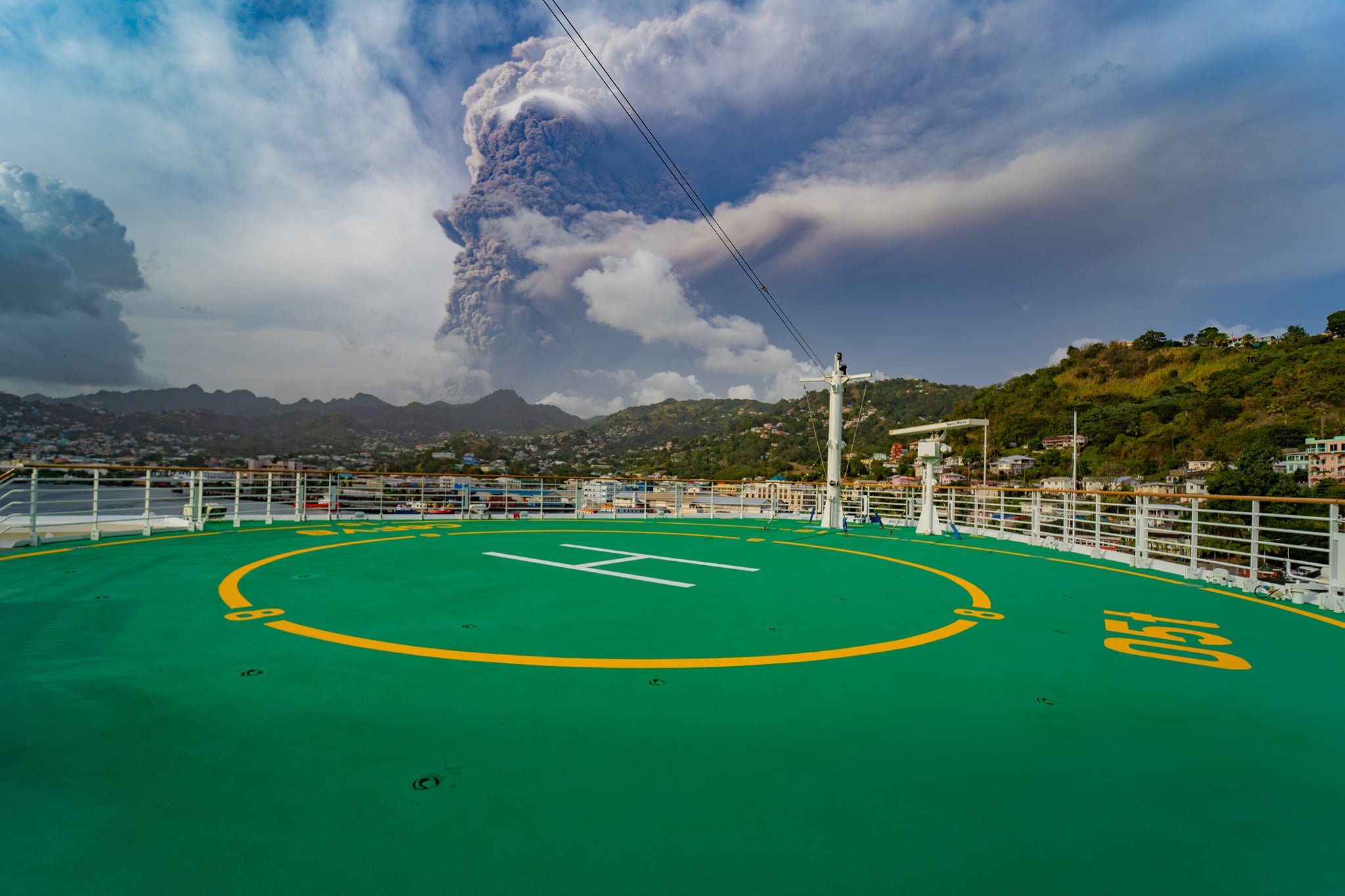 Serenade of the Seas was dispatched to assist residents of the island, and we have our first look at the ship's efforts to help.
Royal Caribbean International President and CEO Michael Bayley shared photos of Serenade in St. Vincent following the eruption Friday of La Soufrière.
This is the first time La Soufrière has erupted since 1979, which as covered homes and the countryside in ash, along with a strong sulfur smell.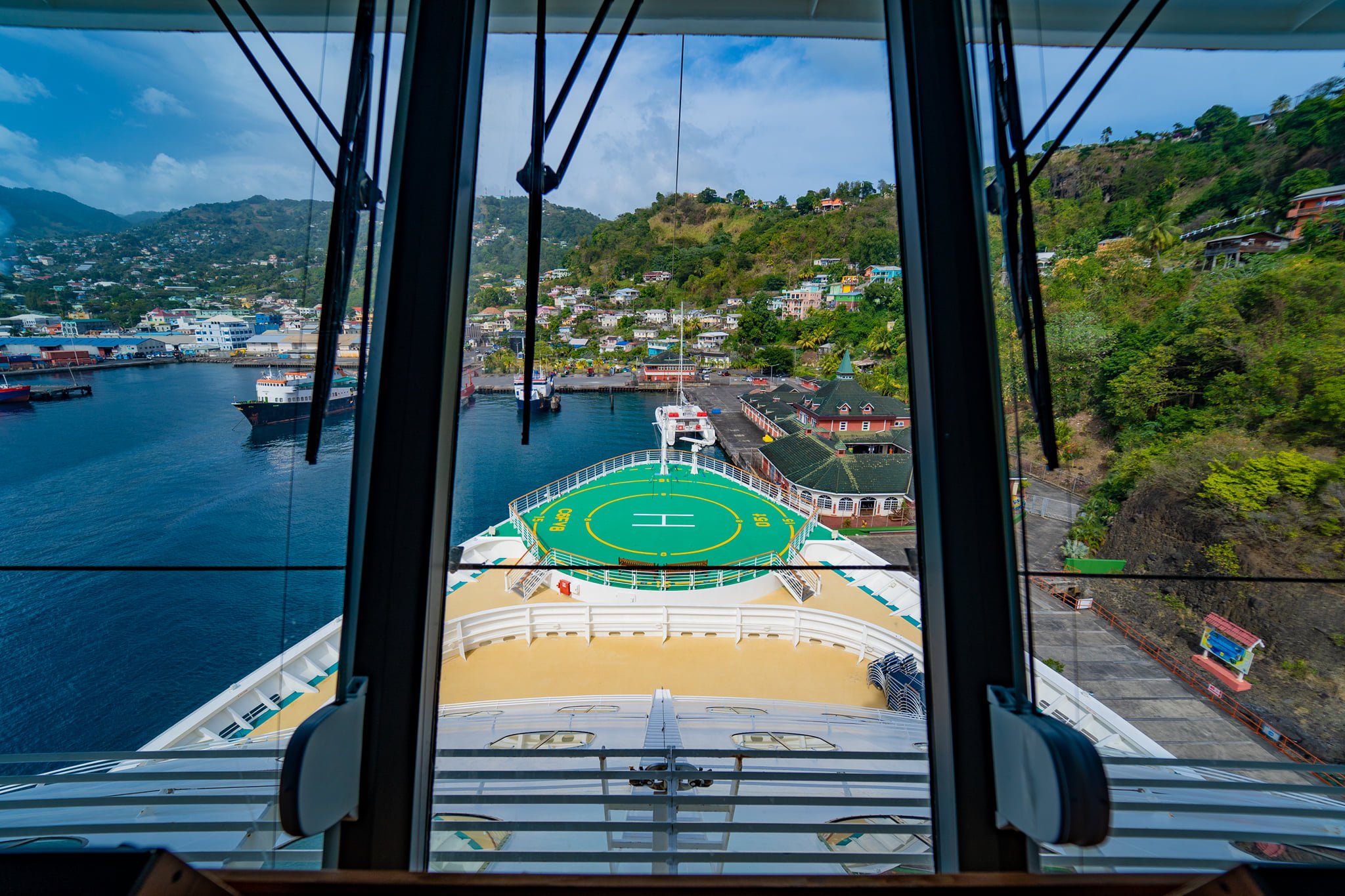 Mr. Bayley praised the efforts of his crew in assisting, "Love and huge respect to our crew who, as always, come together in unimaginable ways. Over the next few days, they'll be welcoming guests, preparing provisions, and providing medical attention."
"I am so proud of our team and all the teams behind the scenes from Royal, Celebrity, and Carnival Cruises working day and night to make sure we assist the people of St.Vincent in any way we can."
In addition to Serenade of the Seas, Celebrity Cruises' Celebrity Reflection is also helping out from the Royal Caribbean Group.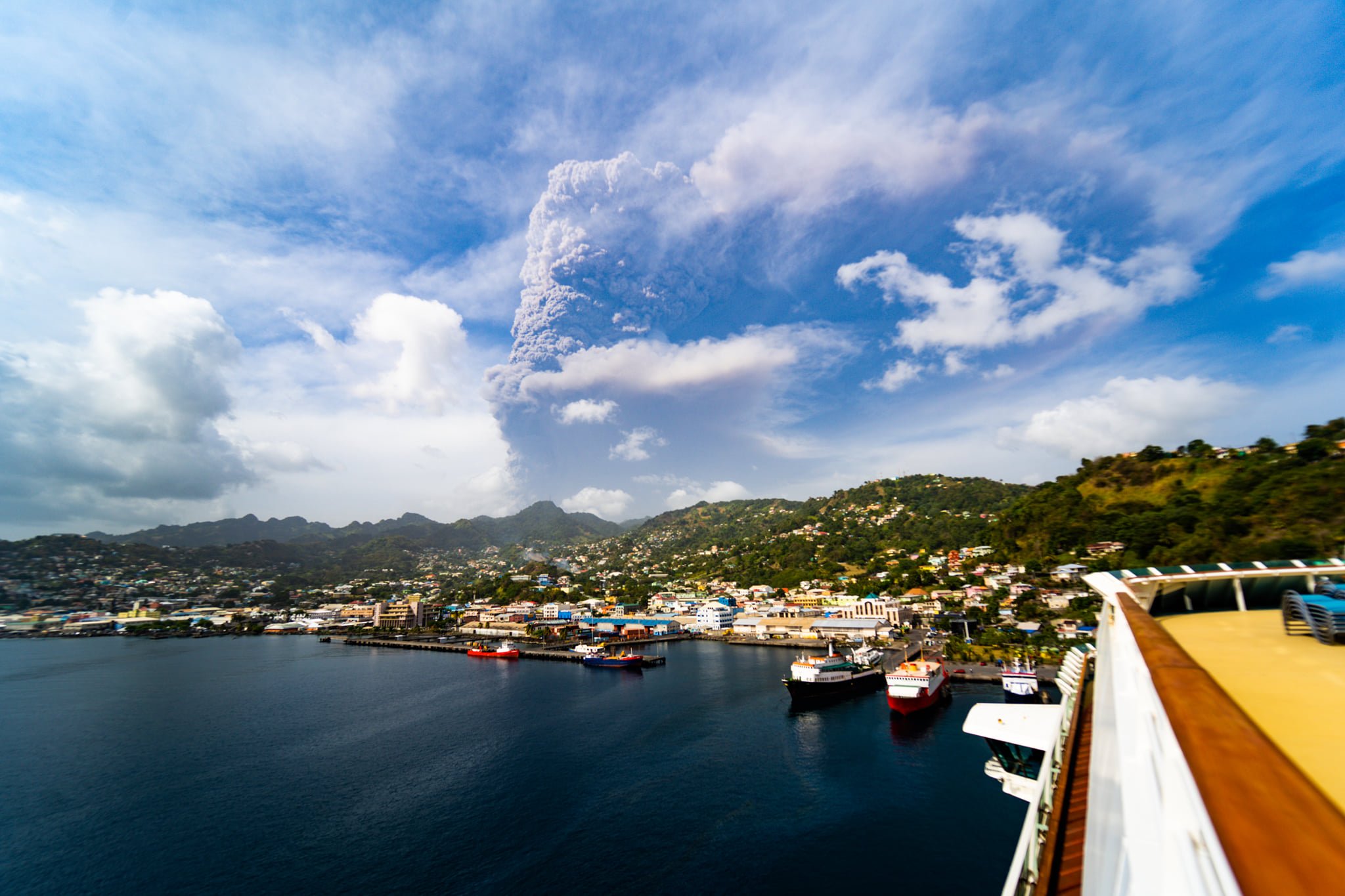 Carnival Cruise Line sent Carnival Legend and Carnival Paradise to assist in the efforts.
The cruise ships are ready to take evacuees to nearby islands.
Serenade of the Seas will not be able to handle as many evacuees as normal due to the fact the ship is minimally staffed due to the global health crisis.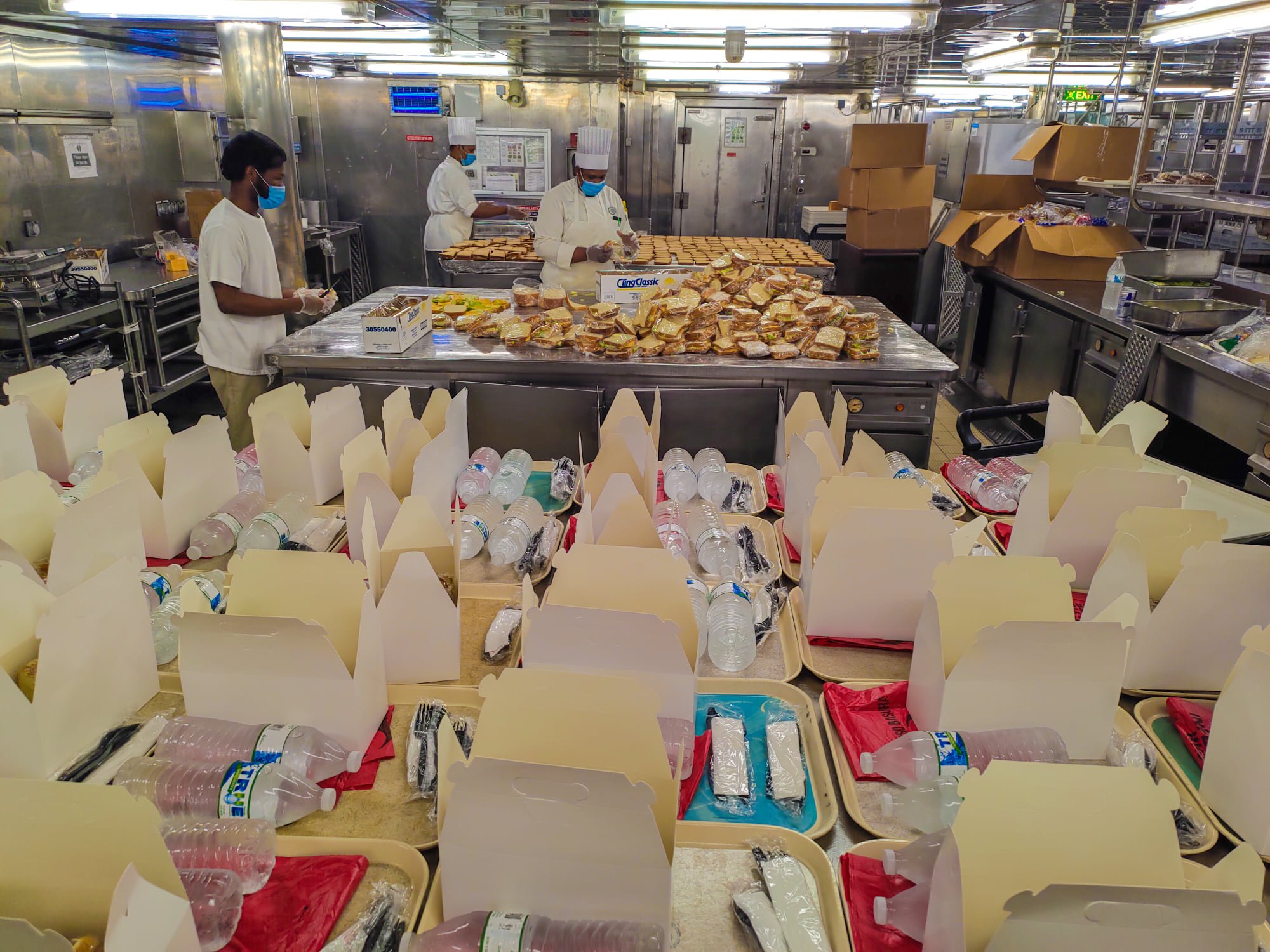 Royal Caribbean also confirmed it is evacuating anyone, not just vaccinated people. 
Mr. Bayley confirmed they would evacuate all people that can pass a Covid test, "We have stated that all passengers to be evacuated will need a negative Covid test."

As a result of the cruise industry being shutdown, the ship is is at "minimum manning", meaning there is just enough crew to keep the ship functional.
The Associated Press reports about 16,000 people have had to flee their ash-covered communities after the volcano erupted.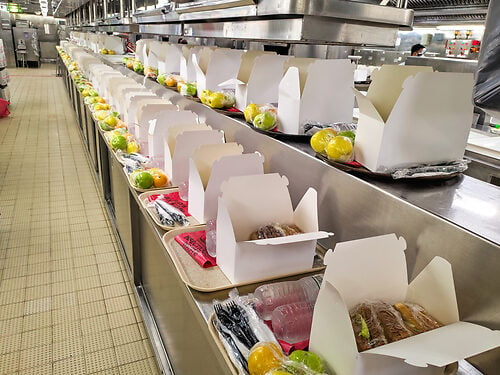 Photos taken by The Curious Lens of Martina from Argentina
Officials are trying to figure out the best way to collect and dispose of the ash, which covered an airport runway near the capital of Kingstown, about 20 miles (32 kilometers) south, and fell as far away as Barbados, about 120 miles (190 kilometers) to the east.