In:
After booking an Adventure of the Seas cruise for this summer, what should you be doing now to be ready?
In just the first week the new Adventure of the Seas cruises from The Bahamas have been on sale, they have sold extremely well. With the cruise booked, now is a good time to take care of a few things, and plan for a few others.
Adventure of the Seas will not only be the first Royal Caribbean ship to sail from North America in well over a year, but it will also include plenty of changes.
Expect changes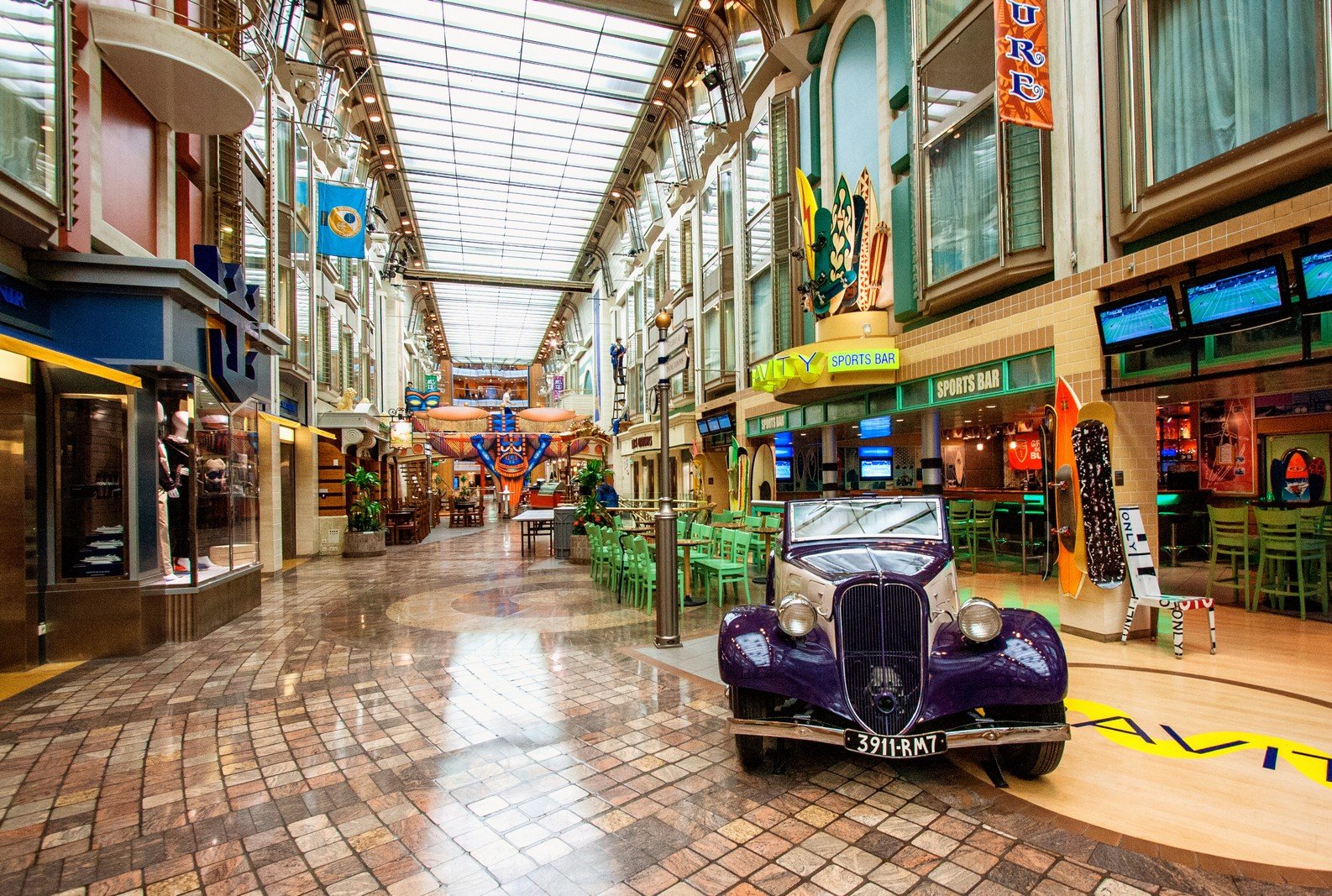 Royal Caribbean has promised to update its passengers with exactly what to expect about a month before the cruise.
"Travel requirements are fast evolving. We will communicate with you in the 30 days before you set sail, to ensure you know the latest travel requirements."
If your Adventure of the Seas cruise is in late June or later, you will have the benefit of others determining what exactly everyone needs to do before your sailing comes around.
In the meantime, here is what we do know about what to expect.
Check your passport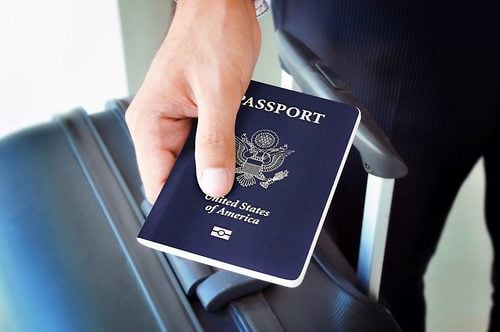 Before you do anything else, find your passport and check the expiration date.
Since you have likely not had to use your passport in over a year, you want to double check the passport expiration date to ensure it will be valid by the time your Adventure of the Seas cruise rolls around.
Royal Caribbean says your passport should be valid at least 6 months after you sailing's return date.
If your passport is or will expire, turn around times for passport renewal is pretty quick.
If you do not have a passport, you need to get one before the cruise begins.  Unlike cruises from the United States, you need a passport in order to sail from The Bahamas.
Read more: Do you need a passport for a cruise?
Purchase flights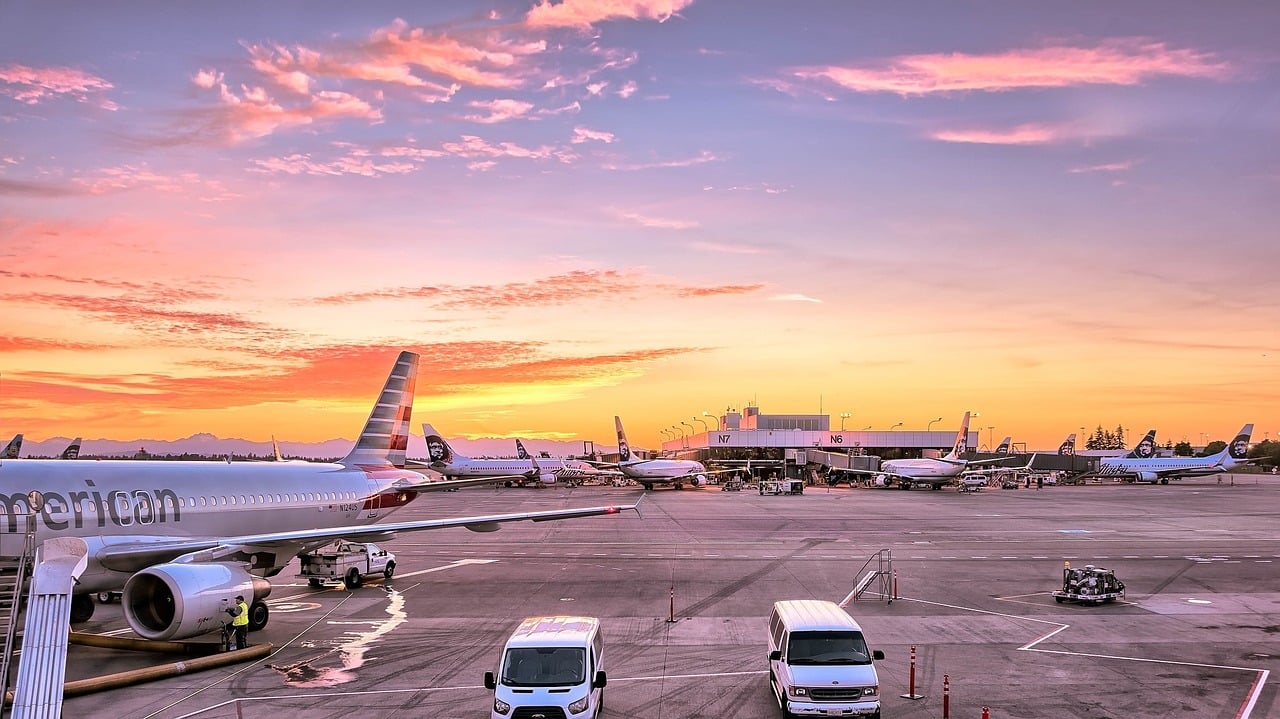 If you have not looked at flights yet, now is a really good time to purchase flights for your cruise.
You can book flights through traditional methods, but you should also look at booking your airfare through Royal Caribbean before booking anything.
Royal Caribbean has bought up space on a number of flights to Nassau, and is actually subsidizing fares.
This means you may find substantial savings compared to booking flights on your own.  Many cruisers have reported savings of $100 or more per person on flights booked through Royal Caribbean.
Read more: Why you shouldn't fly to your cruise the same day it begins
Book a refundable hotel room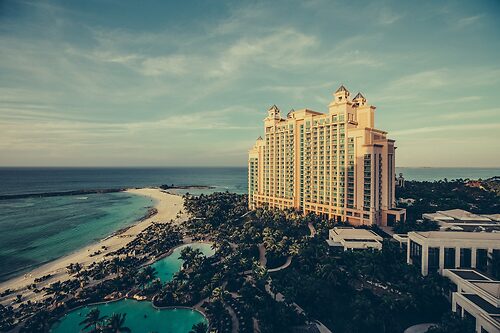 Another easy task to get out of the way now is to book a hotel room in Nassau before (and maybe after) your sailing.
The best strategy is to fly into Nassau at least one day ahead of your cruise to ensure travel delays do not impact your ability to get on the cruise ship.
Nassau (and New Providence Island in general) has many hotels and resorts you can stay at.  
Booking a hotel now locks in a spot at a great resort, but be sure to book refundable rates so that you can cancel if there is a lower price later.
Bahamas travel visa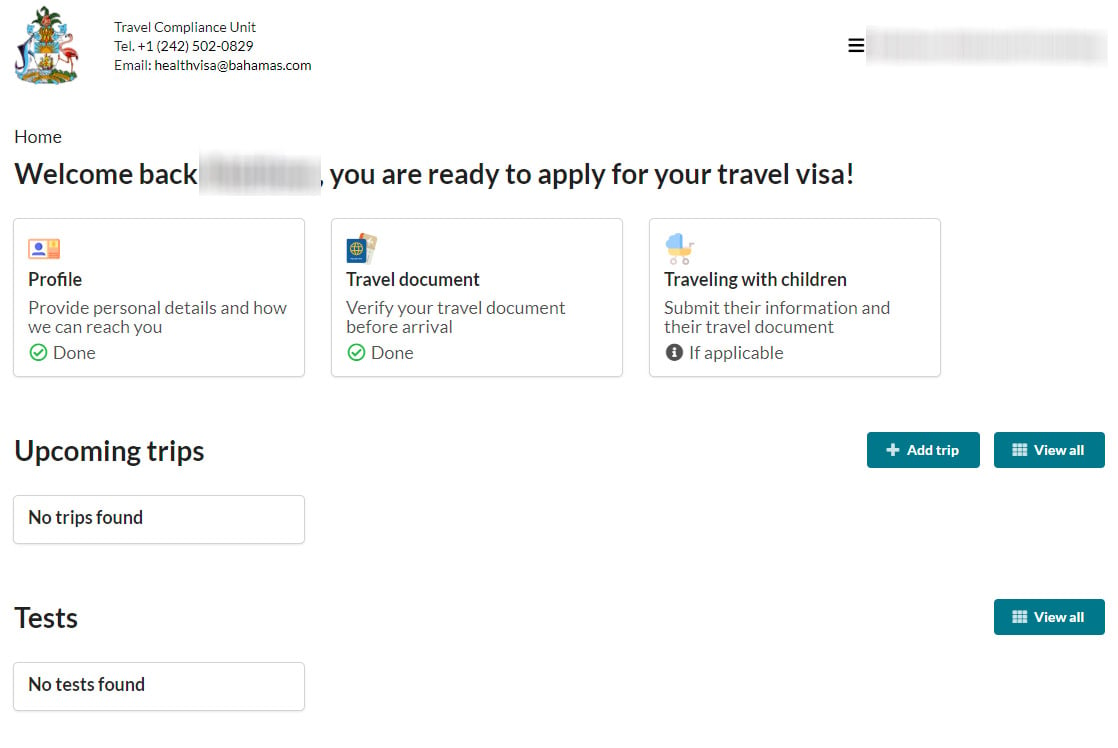 In order to go on this cruise, you need to get into The Bahamas first, which will require something new to all cruisers: a travel health visa.
To get a head start, you can go to The Bahamas website to complete the initial steps now.
You can create a profile and upload a photo of your passport.
In addition, you can add your trip details and other family members.  Doing all of this now means when it is time for your test results, you will be ready to drop the results in and submit them.
Get a vaccine in time
One of the requirements of summer 2021 Adventure of the Seas cruises is all adults must be fully vaccincated at least 14 days prior to sailing.
For guests 18 years of age and older, proof of being fully vaccinated for COVID-19 will be required. It is not yet known what the cruise line will require for proof of vaccination quite yet.
If you have not gotten a vaccine yet, be sure get one with enough time for the inoculation to take full effect.
Negative PCR test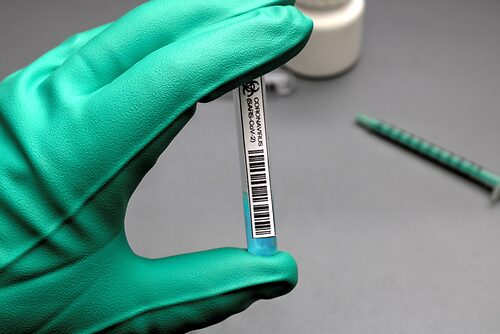 In order to enter the Bahamas, you will need to get a negative PCR (polymerase chain reaction) test for that health visa.
The health visa is required no more than 5 days before arrival. You may want to start looking around for which testing options near you are available, and how long it will roughly take to get the test to be processed.  
The key is to find a place that can get you a negative test as quickly as possible.  Some locations can provide test results in a matter of hours, while others can take a few days. Moreover, some locations are free and some will require an insurance copay.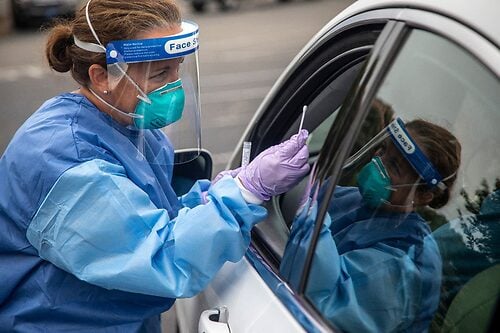 It is a good idea in the weeks and months leading up to your cruise to determine a location that can provide the results as quickly as possible, keeping in mind there may be an additional cost for the speed you need.
While there are exceptions, one to three days for COVID-19 test results seem to be standard across the United States.
You may need to research PCR testing locations that promise same-day results or provide rapid PCR tests analyzed on-site if the arrival of your test results could make or break your trip.
This article provides an excellent resource of a city-by-city guide of where to get a test done.
Complete the health questionnaire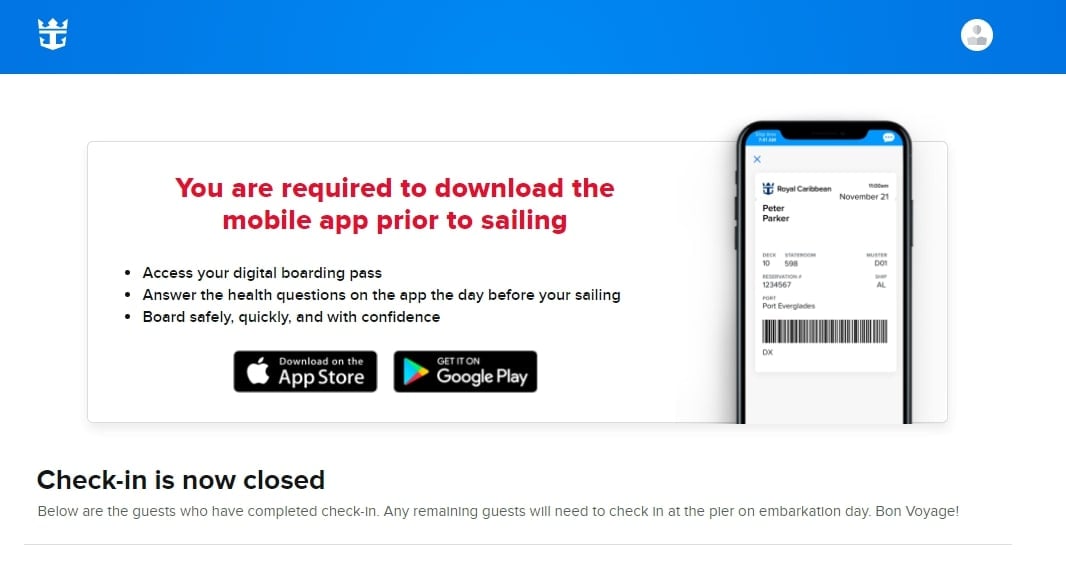 Remember that health form you had to fill out in the cruise terminal? It's digital now!
Beginning 24 hours before your cruise sails, you can access Royal Caribbean's Health Questionnaire in the app to fill out.
You will be asked some basic questions about your traveling party and if anyone has not been feeling well.