In:
If you want to reserve a spot on one of the first Royal Caribbean sailings in North America, your opportunity has arrived.
UPDATE: The new Adventure of the Seas sailings from Nassau, Bahamas are available to book via Royal Caribbean's website, phone, or through a travel agent.
The new bookings are available to book immediately, beginning with the June 12 sailing. Sailings between June and August 2021 are open for booking.
Any nationality or residency may book these sailings, but all guests 18 years or older must be fully vaccinated by the time of sailing.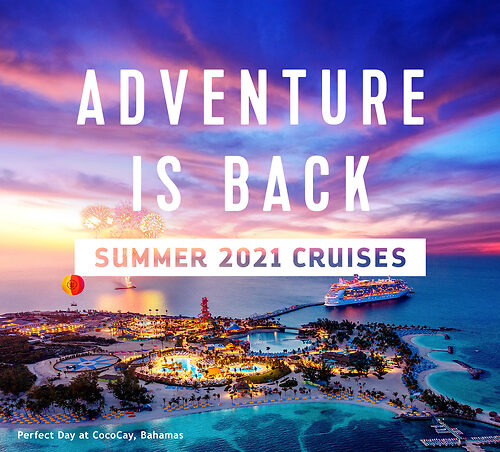 All crew on Adventure of the Seas will be vaccinated for COVID-19 before the sailings begin.
Specifically:
For guests 18 years of age and older, proof of being fully vaccinated for COVID - 19
Proof of a negative SARS- Co V- 2 RT- PCR test result for entry into the country where you are sailing from (age requirements vary by jurisdiction)
Completed Royal Caribbean Health Questionnaire, available in the app 24 hours before sailing
Typical t ravel documents, including passport or any visas as required by the departure country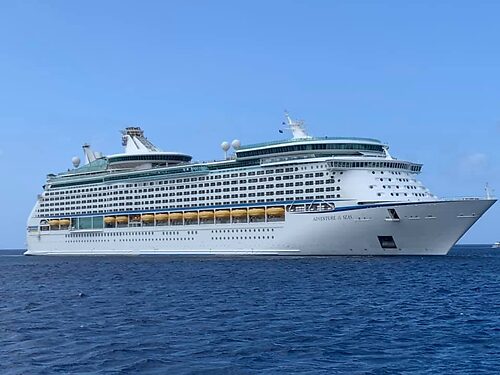 The new sailings will have a variety of new health and safety protocols to mitigate the spread of Covid-19 onboard. These rules will be announced closer to the start of sailings.
These Adventure of the Seas sailings will not visit any U.S. ports of call in order to bypass approval of the U.S. Centers for Disease Control and Prevention (CDC).
For the first time ever, a Royal Caribbean cruise ship will sail from Nassau, Bahamas. Itineraries include stops at Perfect Day at CocoCay (two visits per sailing), Cozumel and Grand Bahama Island.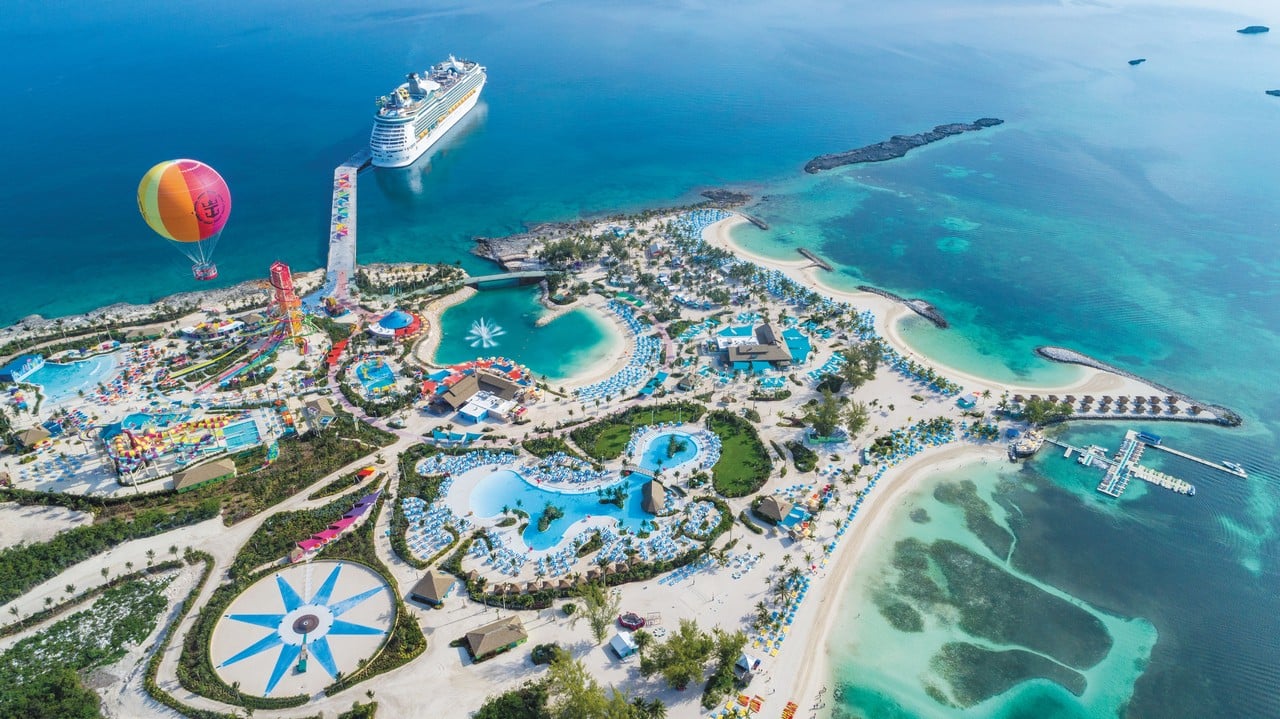 For over a year, the CDC has banned cruise ships from sailing in U.S. waters because of the global health crisis, and there is no end in sight when that restriction may be lifted.
Adventure of the Seas will be among a handful of ships to restart operations this summer, following the successful relaunch of Quantum of the Seas in Singapore in late 2020.
Odyssey of the Seas will sail from Haifa, Israel to the Mediterranean, and Vision of the Seas will sail from Bermuda to the Bahamas.  Both ships will have cruises beginning in June.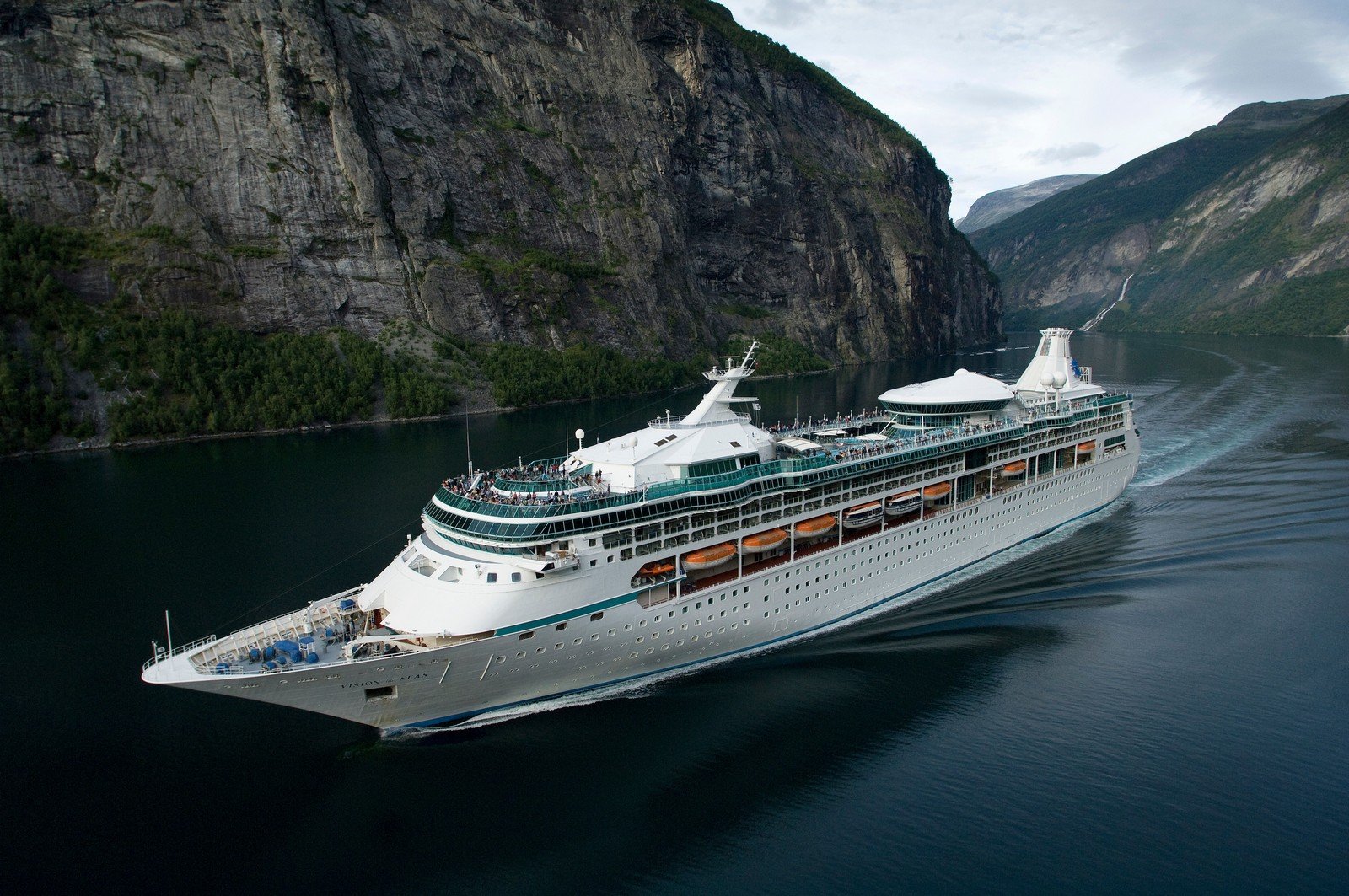 Next week, Vision of the Seas cruises from Bermuda will go on sale.
While four ships is a small fraction of Royal Caribbean's fleet, it is a significant achievement for a cruise line that has bled money quarter after quarter, and barely had any sailings. Moreover, this marks the first possible return for Americans to cruise.