In:
Royal Caribbean's next new cruise ship has a probable delivery date.
Odyssey of the Seas is currently scheduled to be delivered to Royal Caribbean from Meyer Werft on March 24, 2021.
Royal Caribbean International Senior Vice President of Hotel Operations, Mark Tamis, told travel agents during a webinar that the date the new cruise ship will be handed over on March 24.
"Now, technically, the ship is still owned by Meyer Werft shipyard, and coming up in just a couple of weeks, I think, on the 24th of March, we'll take delivery and then we become the owners," Mr. Tamis said in the call.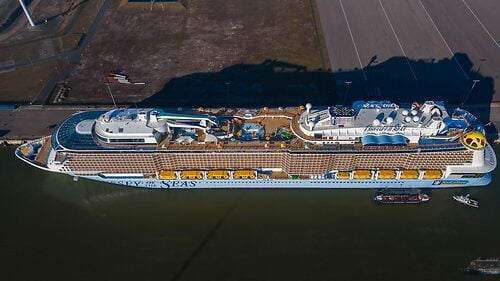 Photo by Jeroen Houtman
Odyssey of the Seas just completed her conveyance down the Ems River from Papenburg, Germany to the North Sea.
With the ship in position on the open ocean, she is ready to begin her sea trials soon.
What are sea trials?

Sea trials are when a new cruise ship enters its final part of construction.
In these final steps, the ship gets its systems tested out in order to ensure all of its features work, as well as push speed and steering to their limits.
Sea trials range in duration, sometimes one or two sessions is common.
The sea trials are conducted with a combination of Royal Caribbean crew members, as well as shipyard workers. 
What's different about Odyssey?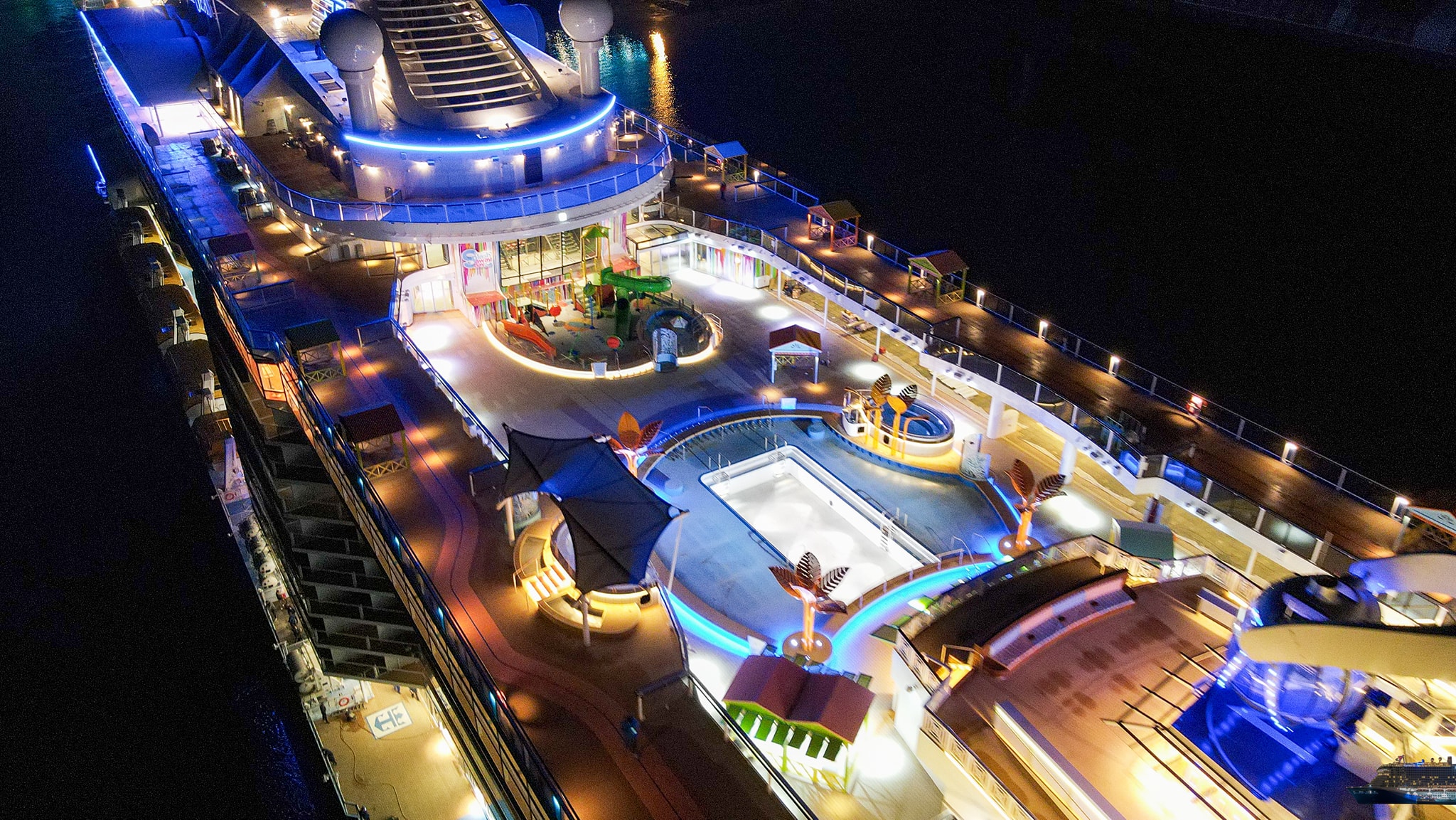 Photo by Jeroen Houtman
When Odyssey of the Seas begins sailing from Haifa, Israel, she will offer a few firsts for a Quantum/Quantum Ultra Class ship.
The ship's pool deck has been reimagined to match Navigator and Oasis of the Seas pool deck designs, which feature a bright Caribbean vibe.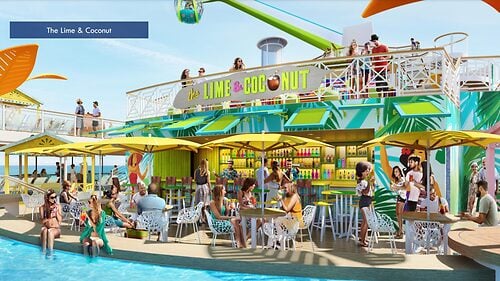 Most notably, the indoor pool feature for all guests is now open air.
Speaking of the pool deck, El Loco Fresh will be one of the new venues offered on the pool deck.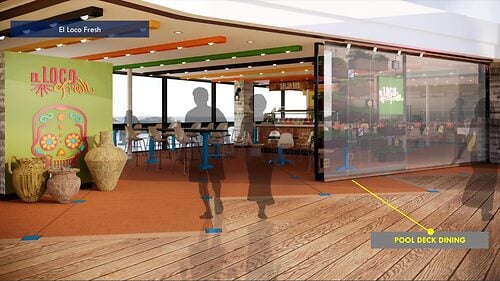 Guests can enjoy complimentary tacos, burritos, salsa and more.
The SeaPlex is another area of the ship that is different from her sister ships.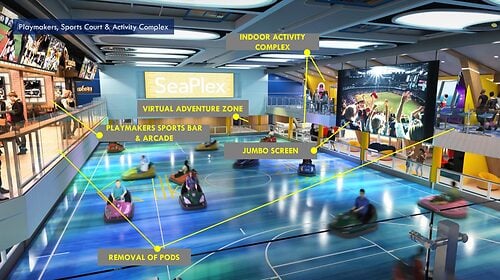 Playmakers is coming to the SeaPlex, where beers, food, sports and more will be available behind a brand new backdrop.
The SeaPlex itself has been reworked to offer more to do, with the removal of pods and the addition of a large screen and new venues.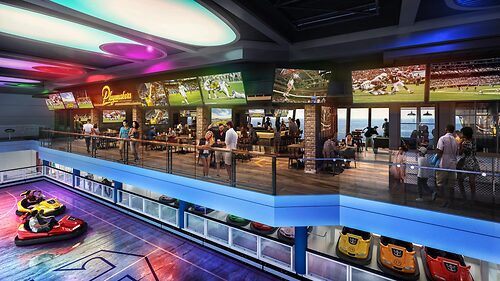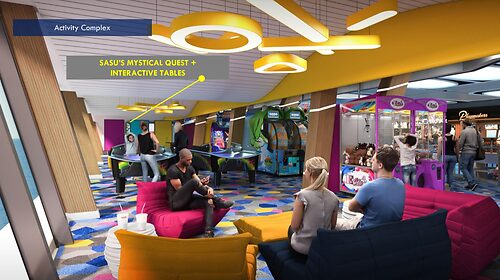 Adventure Ocean on Odyssey of the Seas will match the new amplified Adventure Ocean program first seen on Oasis of the Seas.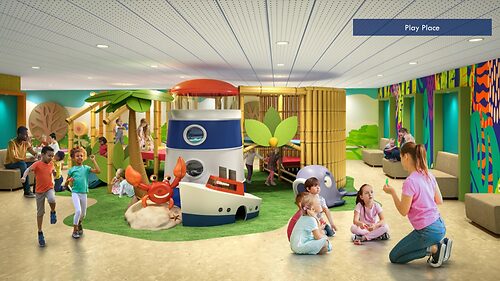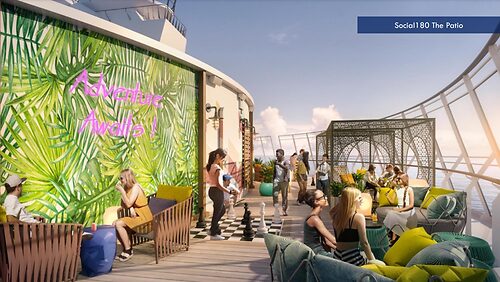 Another major change is the addition of Giovanni's Italian Kitchen & Wine Bar.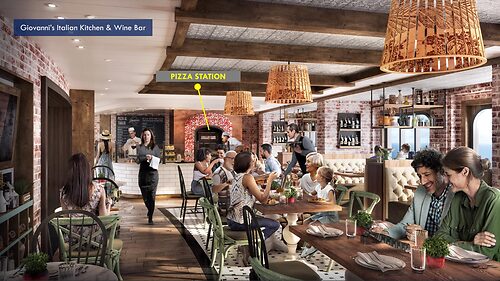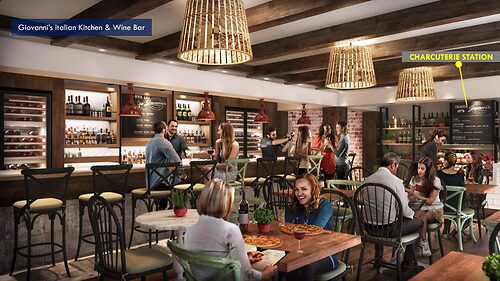 At the revamped Giovanni's, you can "enjoy rustic Italian dishes with a contemporary flair."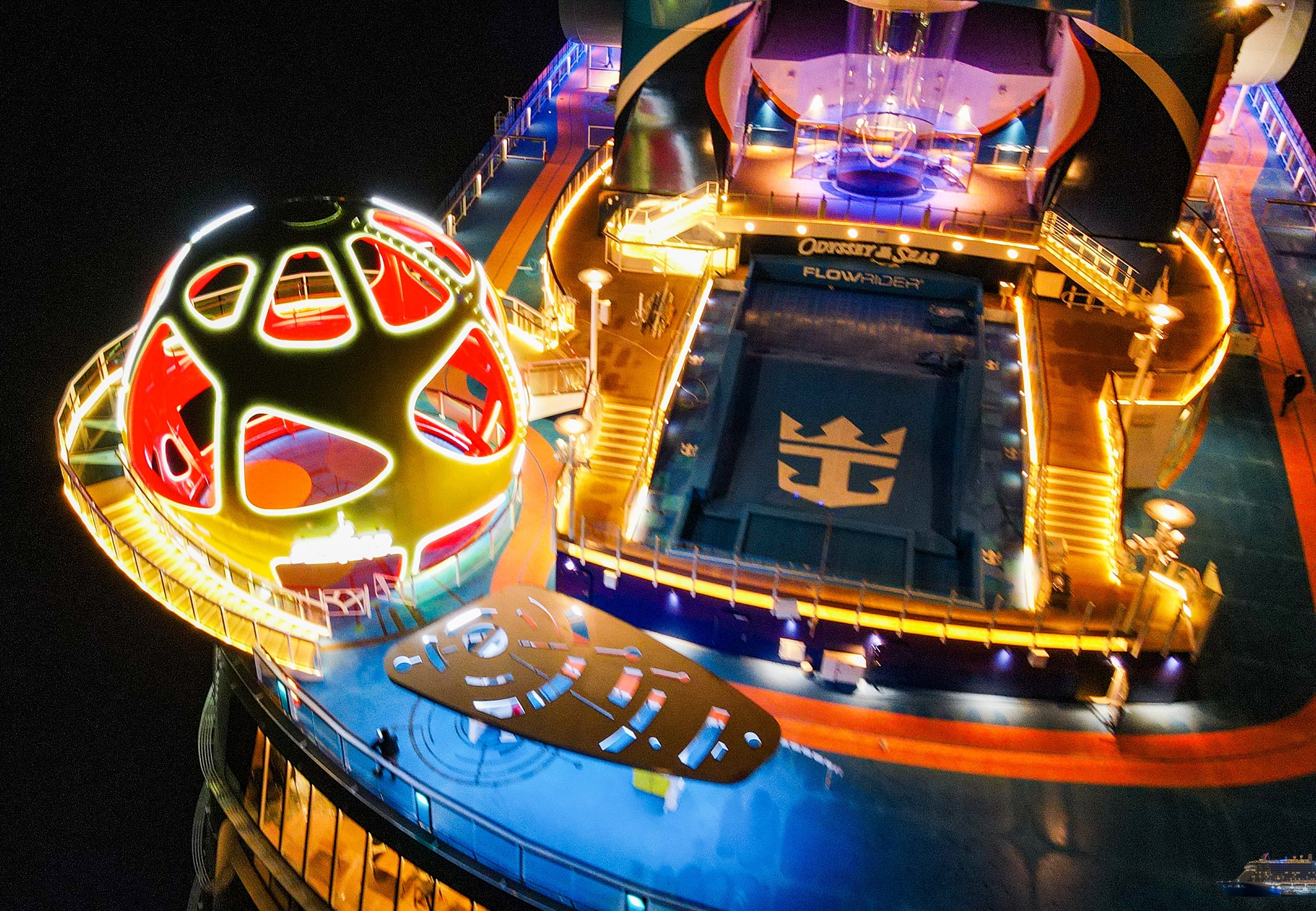 Photo by Jeroen Houtman
Mr. Tamis also told travel agents that the Solarium adults only area will have areas to cool down, but not a pool.
"Adults only pool, there is not."
This sounds similar to the Solarium set up on Harmony of the Seas, which does not have a pool in that Solarium.