In:
Did you know cruise ships do occasionally get snowed on?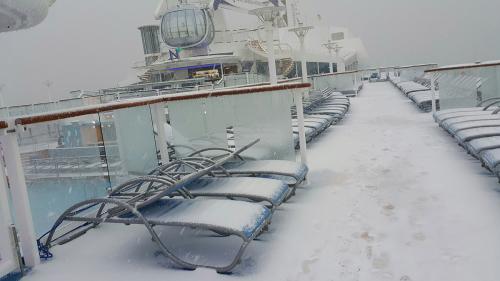 A massive winter storm is moving through the east coast of the United States, and snow is usually inspiration enough to look for a warmer escape.  
Royal Caribbean's cruise ships typically sail to very warm destinations in the winter, but they also offer cruises year round from ports in the Northeastern United States that can experience a wintry mix on embarkation day.
Whether sailing from Bayonne, New Jersey or Baltimore, Maryland, some cruisers have had the "opportunity" to start their cruise with snow, ice, or a mix of both.
Read more: Packing for a Royal Caribbean cruise in the Winter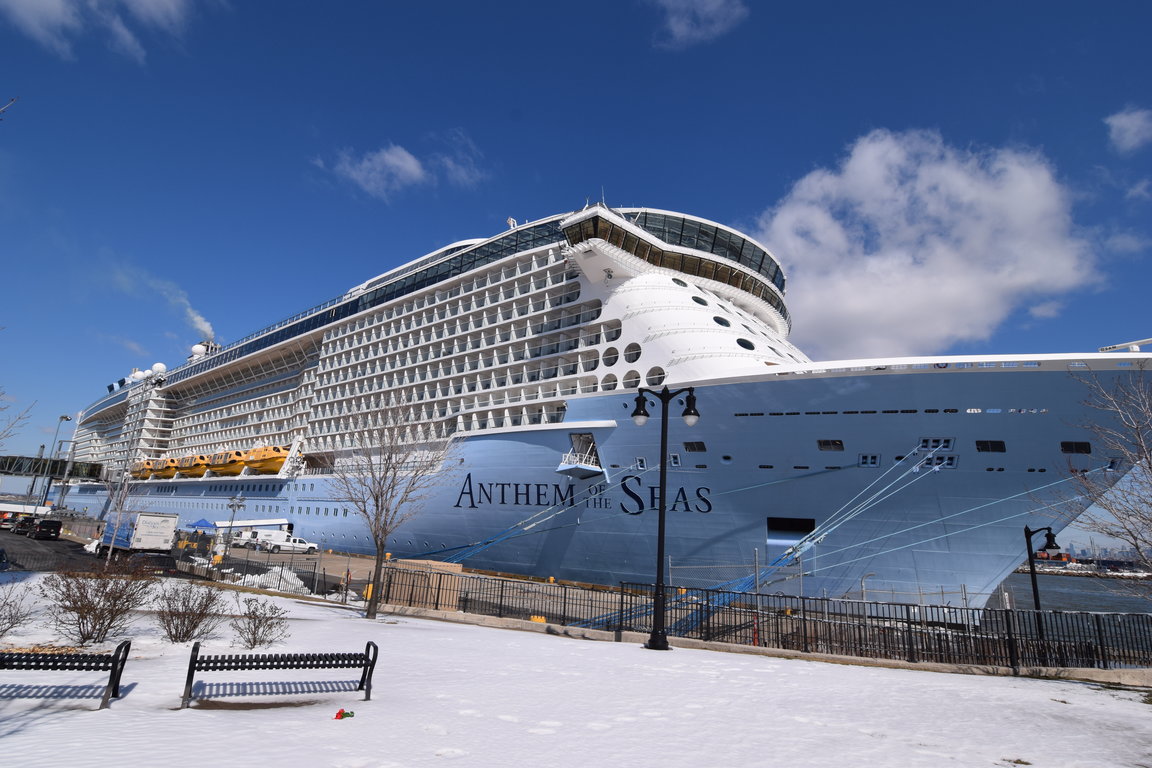 The good news is any signs of winter on your ship will quickly fade once the ship begins heading south and before you know it, tropical weather is the norm.
If your cruise is departing during winter, this is a good reminder to plan to arrive to your cruise port at least a day ahead of time to avoid weather delays preventing you from making it to your cruise.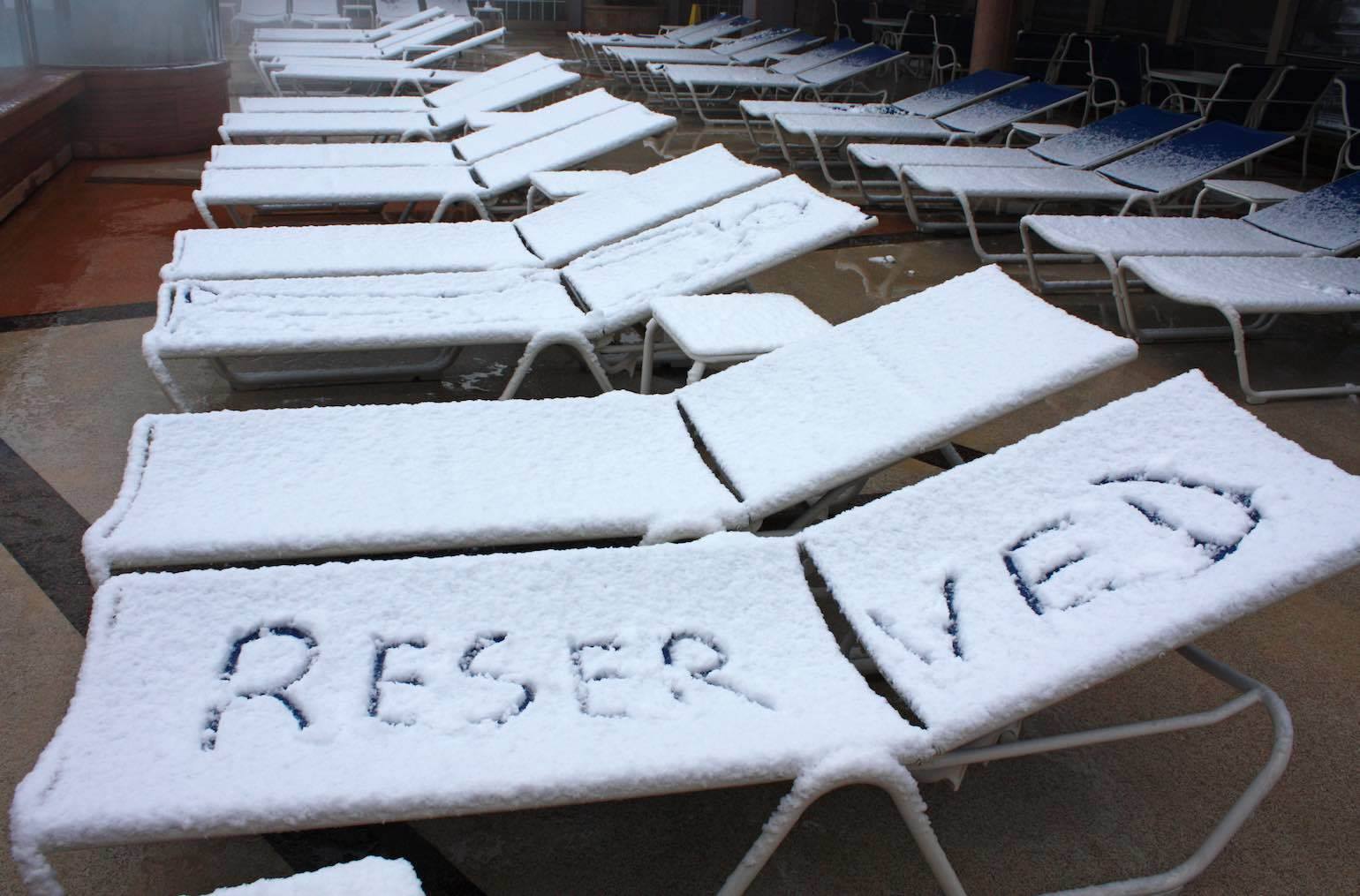 Photo by Allison Marie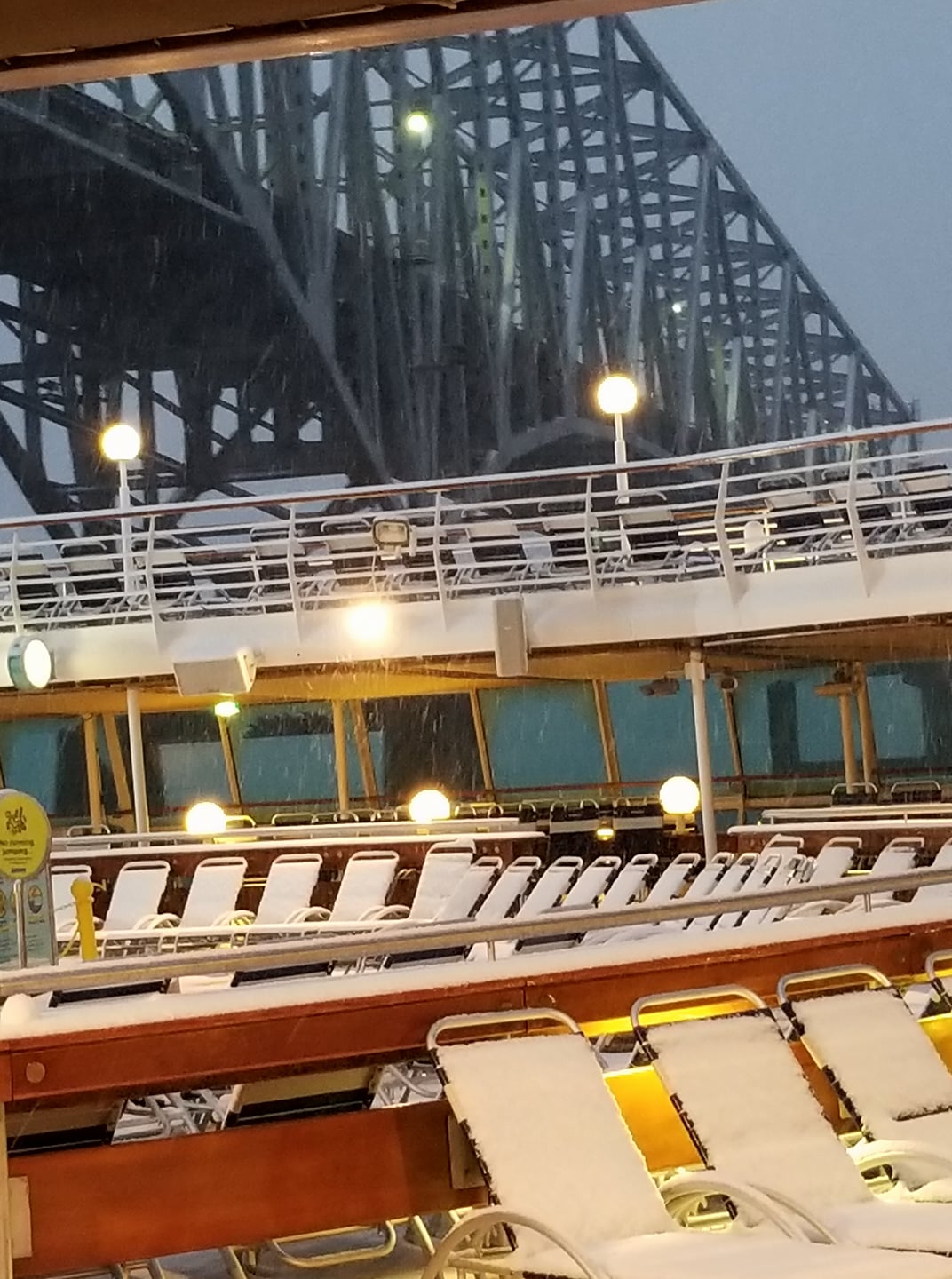 Photo by Timmie Gibson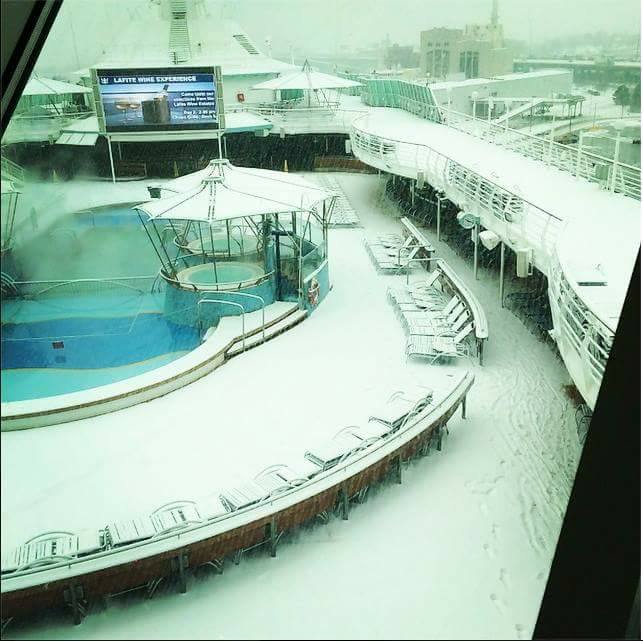 Photo by Janine Dee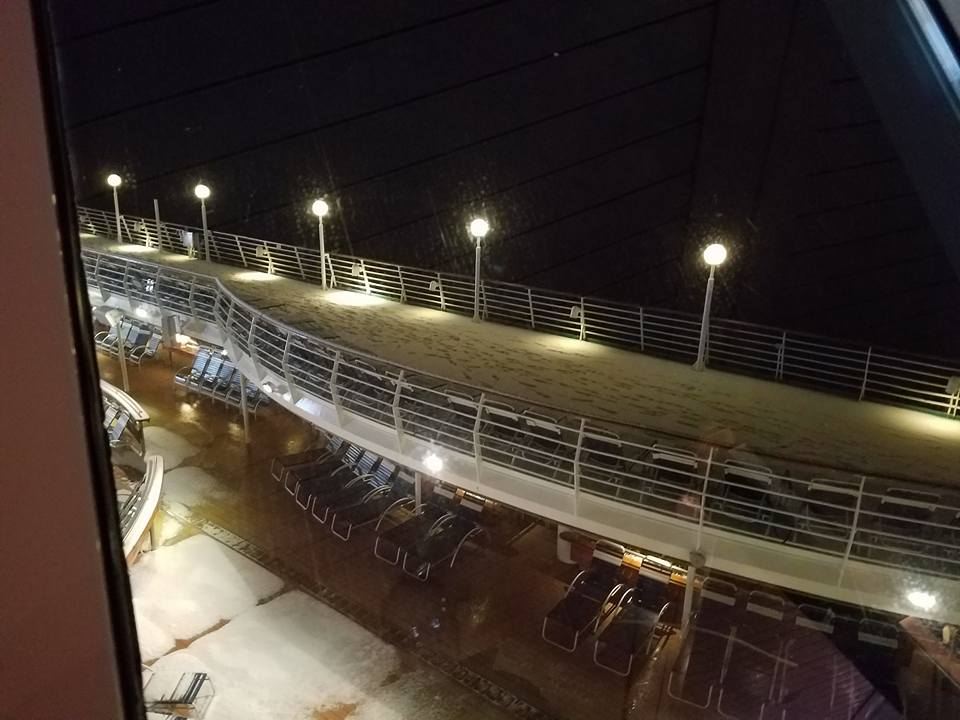 Photo by Mary Starr Schwarz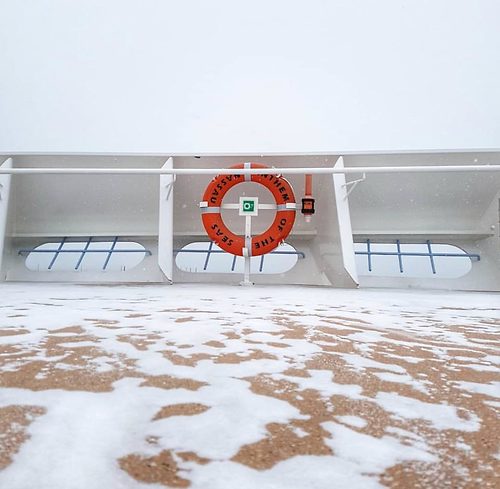 Photo by crew member Damir
If all of these photos have you concerned, the good news is encountering snow on your cruise is very unlikely.
Even if your ship does get some snow on embarkation day up north, temperatures quickly warm up as your ship heads south. 
If you happen to sail on Anthem of the Seas from New Jersey, there are two indoor pool areas that allow for swimming regardless of the temperature outside.
Has it ever snowed while you were on a cruise ship? Share your memories or photos in the comments!