In:
Royal Caribbean's Chief Meteorologist shared a forecast for what eight cruise ships can expect to see when the Great American Eclipse occurs later this week.
James Van Fleet provided an update on when guests on eight Royal Caribbean ships can witness the eclipse. Not all eight ships will be able to see the full eclipse, but at the very least a partial view is possible.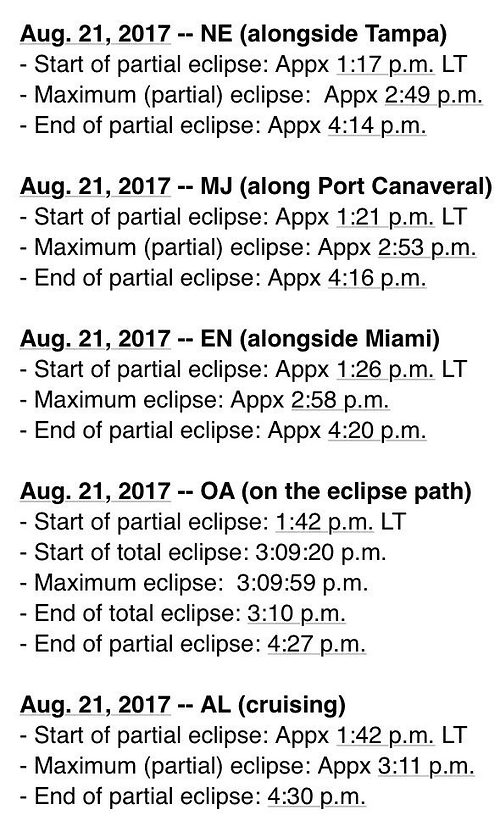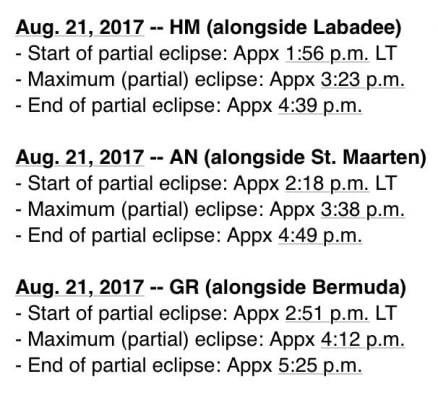 In addition, Van Fleet shared on his Facebook page a weather forecast for August 21, which has Oasis of the Seas placed in a clear-skied position.
Royal Caribbean has been planning for Oasis of the Seas to follow the eclipse route and provide a perfect viewing angle of the meteorological phenomenon.  In fact, the Oasis of the Seas sailing has been themed around the event, with special events and performances by Bonnie Tyler and DNCE.
With this latest forecast, guests can plan on when they can be on deck to view the eclipse when it happens.