In:
Multi-platinum selling band DNCE will perform aboard Royal Caribbean's Oasis of the Seas for the cruise line's Great American Eclipse cruise.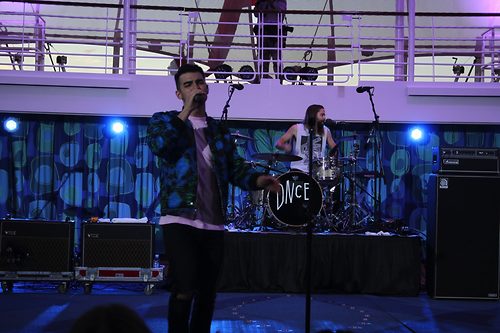 On August 21, DNCE will headline Royal Caribbean's solar eclipse viewing party with a surprise guest for an out-of-this-world performance aboard the exclusive 7-night Total Eclipse Cruise on board Oasis of the Seas, one of the world's largest and most adventure-packed cruise ships.
DNCE frontman Joe Jonas and all-star bandmates, including bassist and keyboardist Cole Whittle, guitarist JinJoo and drummer Jack Lawless, will perform the band's heart-pumping hits like "Kissing Strangers," "Body Moves" and, of course, "Cake by the Ocean." Guests booked on the Total Eclipse Cruise can visit Royal Caribbean's website and reserve their complimentary seats for the concert by logging on to their reservation.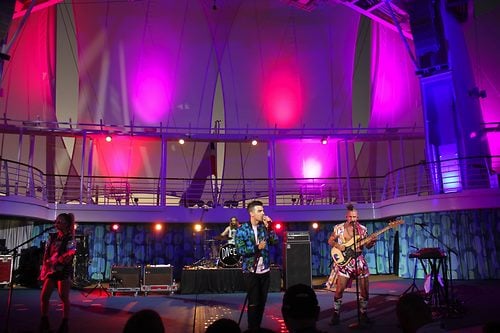 "When we were invited to headline this once-in-a-lifetime event, we didn't think twice. What could be more out of this world than witnessing a full solar eclipse at sea? " said Joe Jonas. "We're stoked about coming back on board with Royal Caribbean to put on a lights-out performance with a very special guest. It's beyond exciting to be able to celebrate this crazy moment in history out in the middle of the ocean."
This will be DNCE's second live performance on a Royal Caribbean ship. The band played on sister ship Harmony of the Seas in November 2016 to celebrate Harmony's arrival in the United States.
In addition to the viewing party, guests on Oasis of the Seas will be treated to other eclipse-themed activities, including dance parties, trivia, interactive science fun for kids and their families, and tasty cocktails and dishes.
The 7-night Total Eclipse Cruise on board Oasis of the Seas will set sail on Aug. 20, 2017 from Orlando (Port Canaveral), Florida, and visit Caribbean destinations in the Eastern Caribbean. Those interested in booking this sailing can book now by visiting RoyalCaribbean.com/TotalEclipse, calling (800) ROYAL- CARIBBEAN or contacting their travel agent.