In:
New legislation introduced to the Florida Legislature looks like it could override the recent ban of cruise ships by residents of Key West.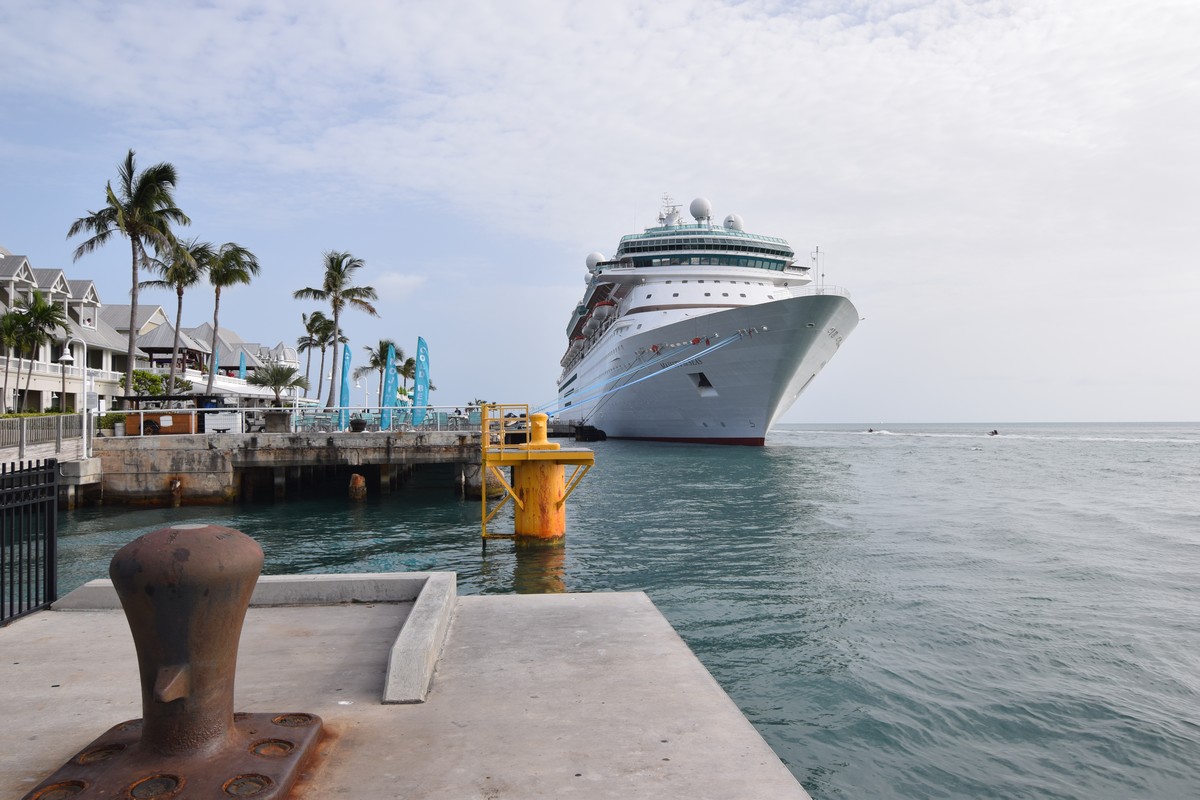 In November 2020, Key West residents voted to approve a limit on cruise ship traffic to Key West. The three proposals effectively ban large cruise ships from Key West, such as the entire fleet of Royal Caribbean vessels.
Florida State Senator Jim Boyd of District 21 introduced a new bill that would "restrict or regulate commerce in the seaports", such as Key West.
The bill spells out the economic benefit Florida's ports have, and proposes to disallow local government's ability to restrict communities or cities from limiting maritime traffic.
Notwithstanding any other law to the contrary, a local government may not restrict or regulate commerce in the seaports of this state, as listed in s. 311.09, including, but not  limited to, regulating or restricting a vessel's type or size, source or type of cargo, or number, origin, or nationality of  passengers. All such matters are expressly preempted to the state.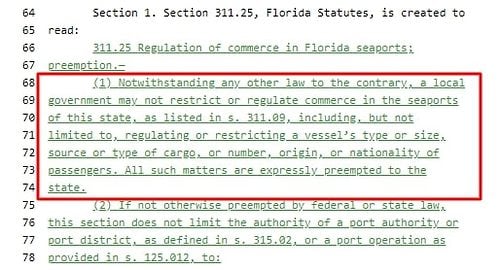 The wording of the proposed bill seems it could contradict Key West's voter-approved amendments to the City Charter.
The new rules for Key West that passed are as follows:
Limit the number of daily cruise ship visitors at 1,500
Prohibit cruise ships with 1,300 passengers or more from docking
Give docking priority to cruise lines that have the best health and environmental records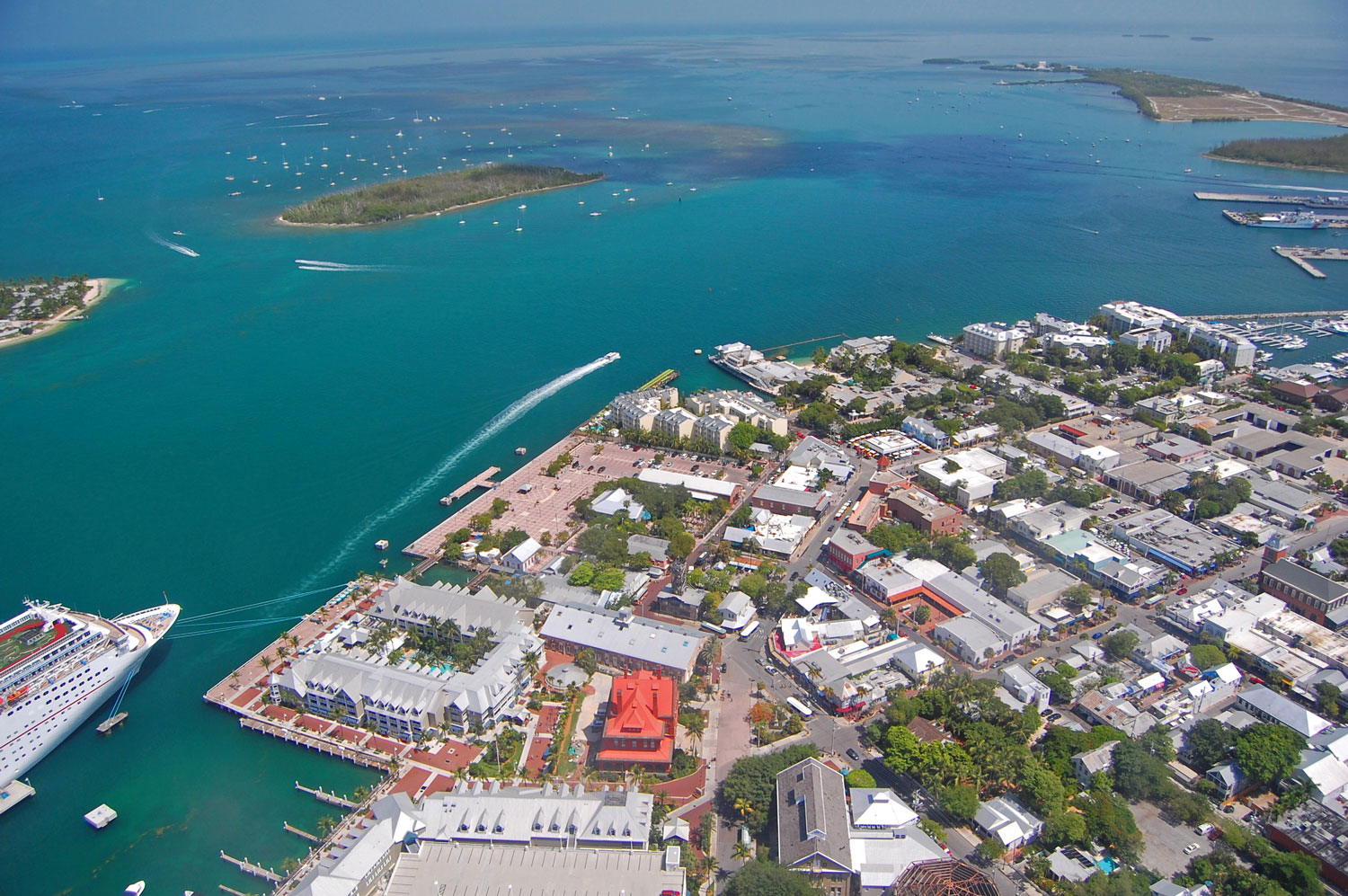 The group behind the proposal, Key West Committee for Safer Cleaner Ships, said they expected a legal challenge like this to occur after the referendum was passed, "While we expect corporate powers to challenge the new laws in court and in the monied halls of Tallahassee, one thing is certain: the City Commission now has an unquestionable mandate to defend this legislation against any and all opponents."
State Senator Boyd indicated in the bill that allowing cities to have its own rules about "maritime commerce" could create a problem for the state.
"Allowing each local government in which a Florida seaport is located to impose its own requirements on the maritime commerce conducted in that port could result in abrupt changes in the supply lines bringing goods into and out of this state, thus disrupting Florida's economy and threatening the public's health, safety, and welfare."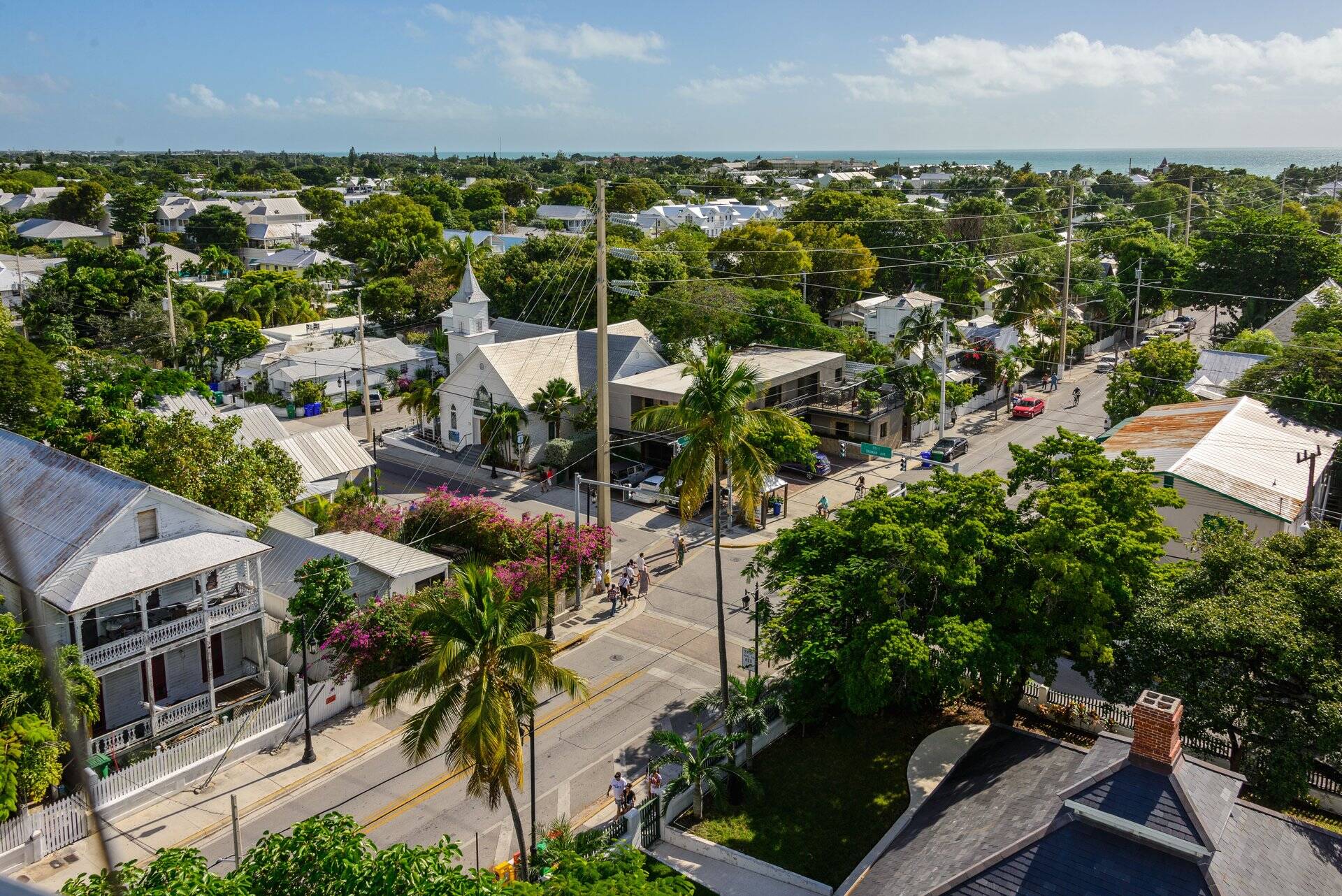 Following the November election, private Key West businesses (such as the owner of the pier) voiced their displeasure with the law and indicated legal action could follow.
The only Royal Caribbean cruise ships small enough to visit Key West would be the Vision or Radiance Class ships, such as Brilliance of the Seas or Vision of the Seas.
Royal Caribbean has not altered any scheduled sailings that include a stop in Key West as of yet.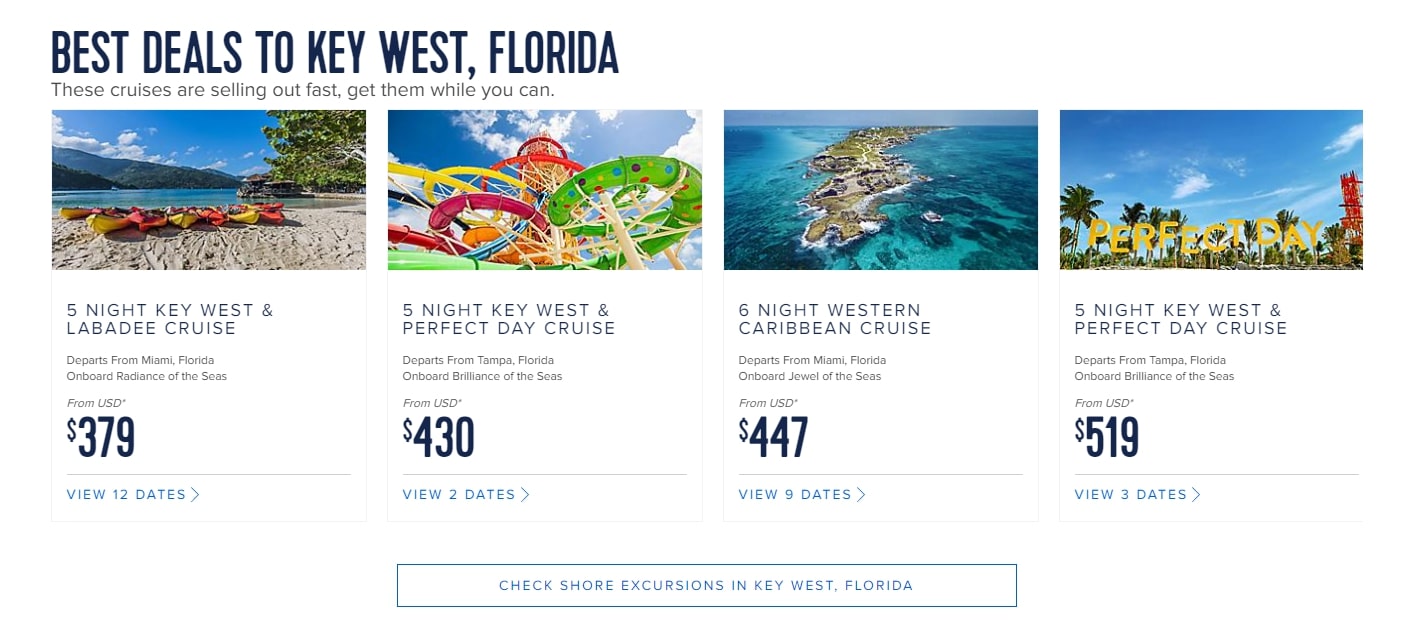 In 2019, Key West had its busiest year with 417 cruise ship visits that brought 965,000 passengers.