In:
Royal Caribbean Group and Norwegian Cruise Line Holdings Ltd. announced on Monday a comprehensive new list of changes, protocols and policies that its Health Sail Panel recommends for cruises to restart.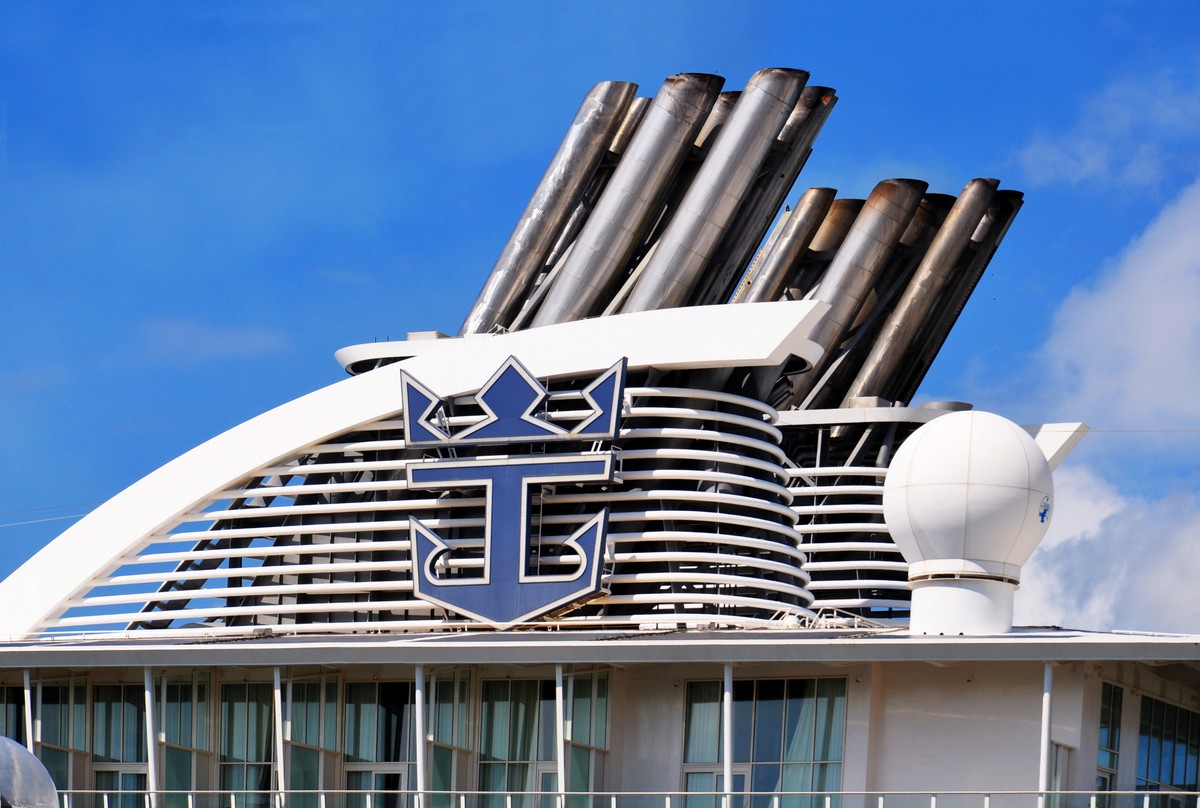 It is a very detailed and in-depth list of recommendations, and you might have taken a glance and quickly realized there is a lot to process.
Having sifted through the recommendations for a few hours, here are some of the important takeaways and big changes you should be aware of that are part of this body of work.
Not all of these changes are permanent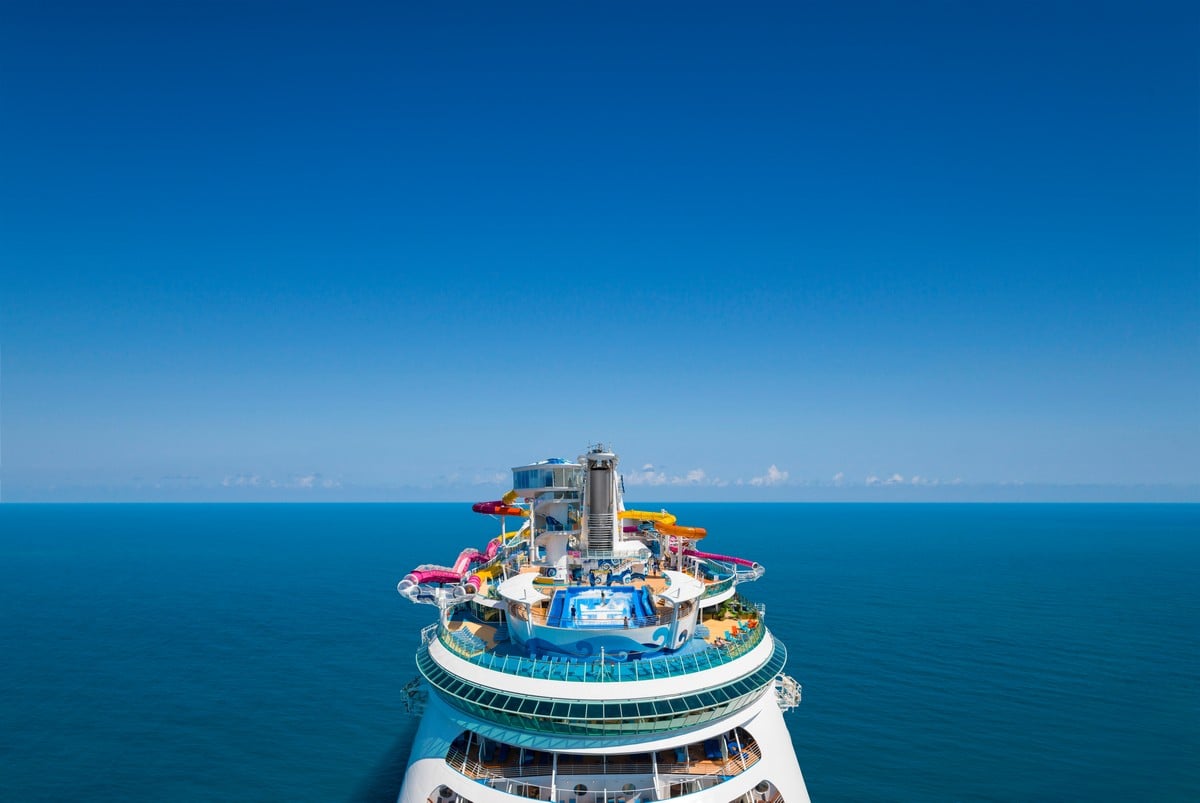 You should be aware that some of these changes are only meant for a temporary period in the beginning when cruises resume, and the panel indicated they could be modified or removed later.
Each recommendation falls into one of two categories: one that can be scaled down, modified, or discontinued over time, or one that should continue to be implemented to address SARS-CoV-2 and other infectious diseases.
The panel said it was not able to determine specific parameters that would determine at which point those control measures could be modified from the criteria that have been outlined.  However, they wanted to indicate that some policies could be rescinded once the pandemic is no longer a public health concern and does not pose the same threat as it does today.
You will be tested before and during the cruise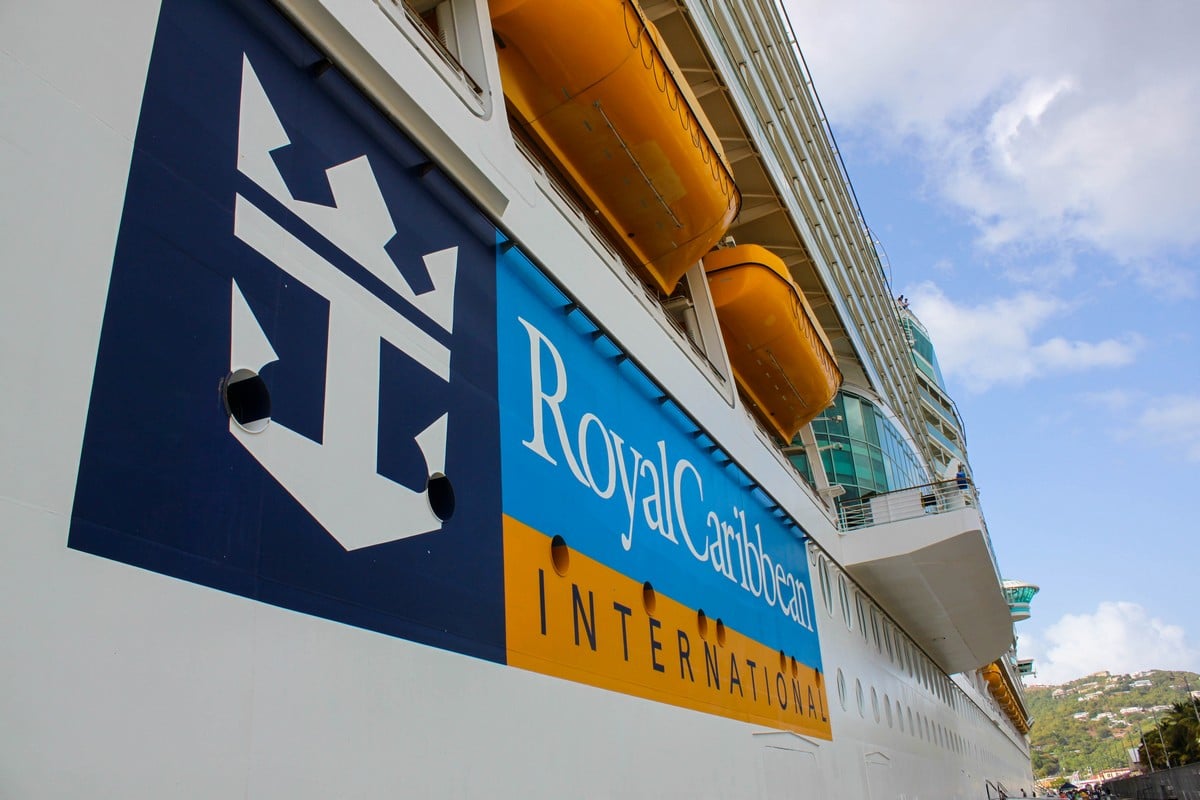 The Healthy Sail Panel said that while a vaccine may change things down the line, until a vaccine is widely available and performance evaluated, testing is the best approach for the time being.
Pre-cruise
All guests should be tested 24 hours to 5 days before the cruise, so that they are able to receive a negative result prior to beginning their travel via land or air transportation to the port for embarkation.
If a rapid and reliable test becomes widely available, the cruise line should administer a second test at the pier or immediately before boarding to improve confidence everyone onboard is healthy.
"Using adequately sensitive testing methods, the likelihood of missing a SARS-CoV-2 infection in an individual because of false negatives is extremely low under this double testing scenario."
If that sort of testing is not available due to financial or logistical constraints, the test 1-5 days before the cruise will suffice.
Embarkation
At embarkation, the Panel does not recommend a specific set of questions but rather recommends that the cruise operators base their screening questionnaires on the latest CDC guidance regarding signs and symptoms of COVID-19.
To encourage truthful reporting, cruise operators should make guests and crew aware that identification of symptoms or potential exposures does not automatically result in denial of boarding. An individual who reports a symptom that may indicate COVID-19 should go to a secondary screening area for further medical evaluation. Individuals reporting recent, prior contact with an individual with suspected COVID19 should also be referred to secondary medical screening.
Temperature checks
Despite the Panel's thoughts that temperature checks provide "limited value in identifying individuals with SARS-CoV-2 infections", they still feel it is a simple, quick, and low-cost step that can be taken as part of an overall strategy to prevent SARS-CoV-2 from entering a ship.
The panel recommends temperature checks be conducted every day, and in the later part of the day "when individuals are more likely to present with a fever" of 100.4 degrees Fahrenheit or higher.
The Panel does not recommend that cruise operators perform temperature checks more frequently than once a day.
You will be denied boarding if anyone in your group tests positive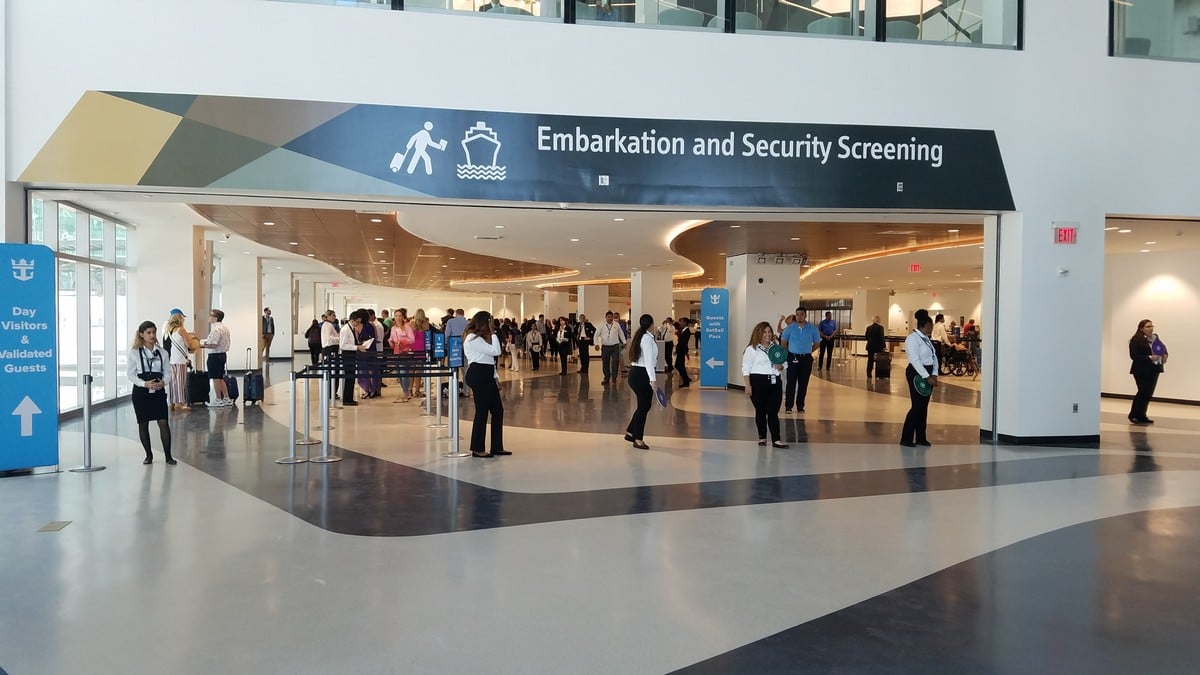 Preventing infected people from boarding a cruise ship in the first place is a primary focus of keeping cruise ships safe, and in addition to the health screenings conducted at embarkation, there are some automatic denials for everyone in a group that may have tested positive recently.
If a group is traveling together to a cruise, if any one of them has tested positive for SARS-CoV-2 in the previous two weeks, all members of that party who are close contacts of the infected individual should not travel to the pier and all will be denied boarding. 
Guests should be made aware far in advance of their cruise about mask wearing requirements, social distancing requirements, and changes in other cruise operations so they are prepared to comply with these policies on board.
Guests and crew should wear masks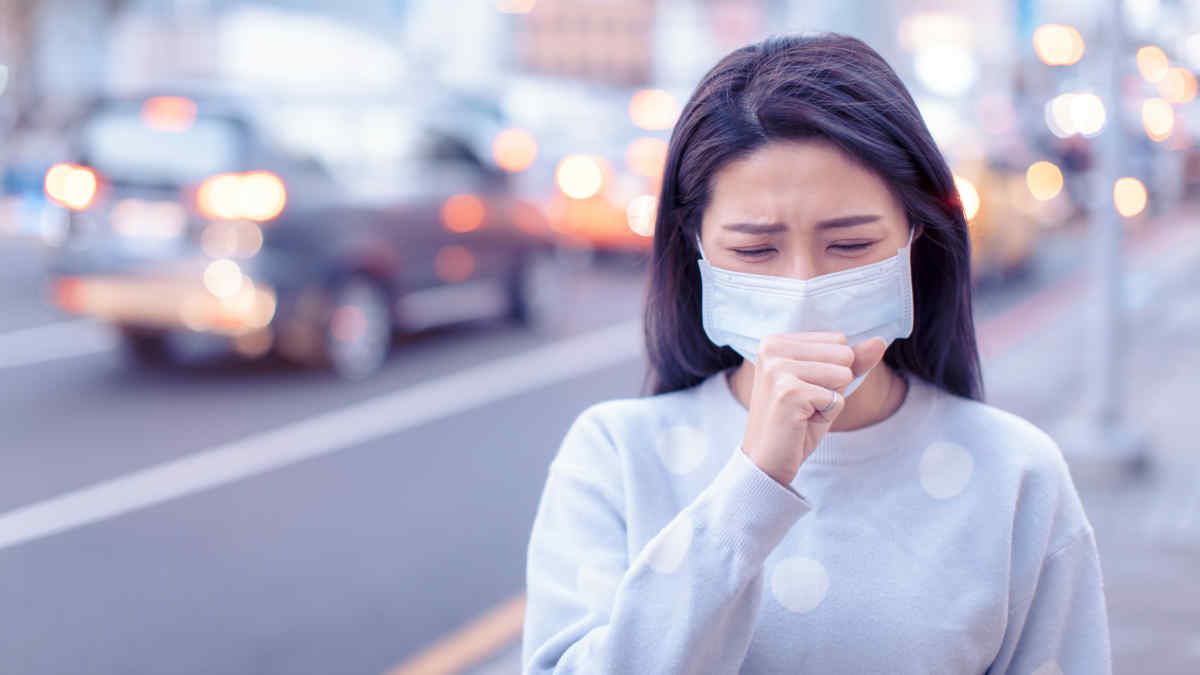 One of the top questions among cruisers was if they would have to wear masks, and mask use while onboard appears to definitely be part of the plan.
There is increasing evidence that cloth face coverings help prevent people who are infected with SARS-CoV-2 from spreading the virus to others. According to CDC, cloth face coverings are a critical tool in the fight against COVID-19 that could reduce the spread of the virus, particularly when used universally within communities.
Guests should wear face coverings in any indoor, congregate setting regardless of physical distancing measures, but should not be required to wear face coverings in their own cabins.
A notable exception is indoor dining. Seating in restaurants and bars/lounges should allow for physical distancing, so guests can eat and drink without needing face coverings while seated.
Face coverings are not required in outdoor settings as long as physical distancing is feasible. However, if physical distancing is not feasible in certain outdoor settings, masks/face coverings among guests should be required in those locations.
Cruise ships are reduced capacity
Initially, Royal Caribbean should not sail with its ships full in order to facilitate physical distancing, especially as procedures are being tested to ensure they are working properly.
Capacity can be gradually increased as conditions permit.
Capacity reductions should also be applied to all ship and terminal venues (e.g., restaurants, retail, casinos, lounges, fitness centers), as well as transportation vehicles and shore excursions, to allow for appropriate distancing practices.
Spreading guests out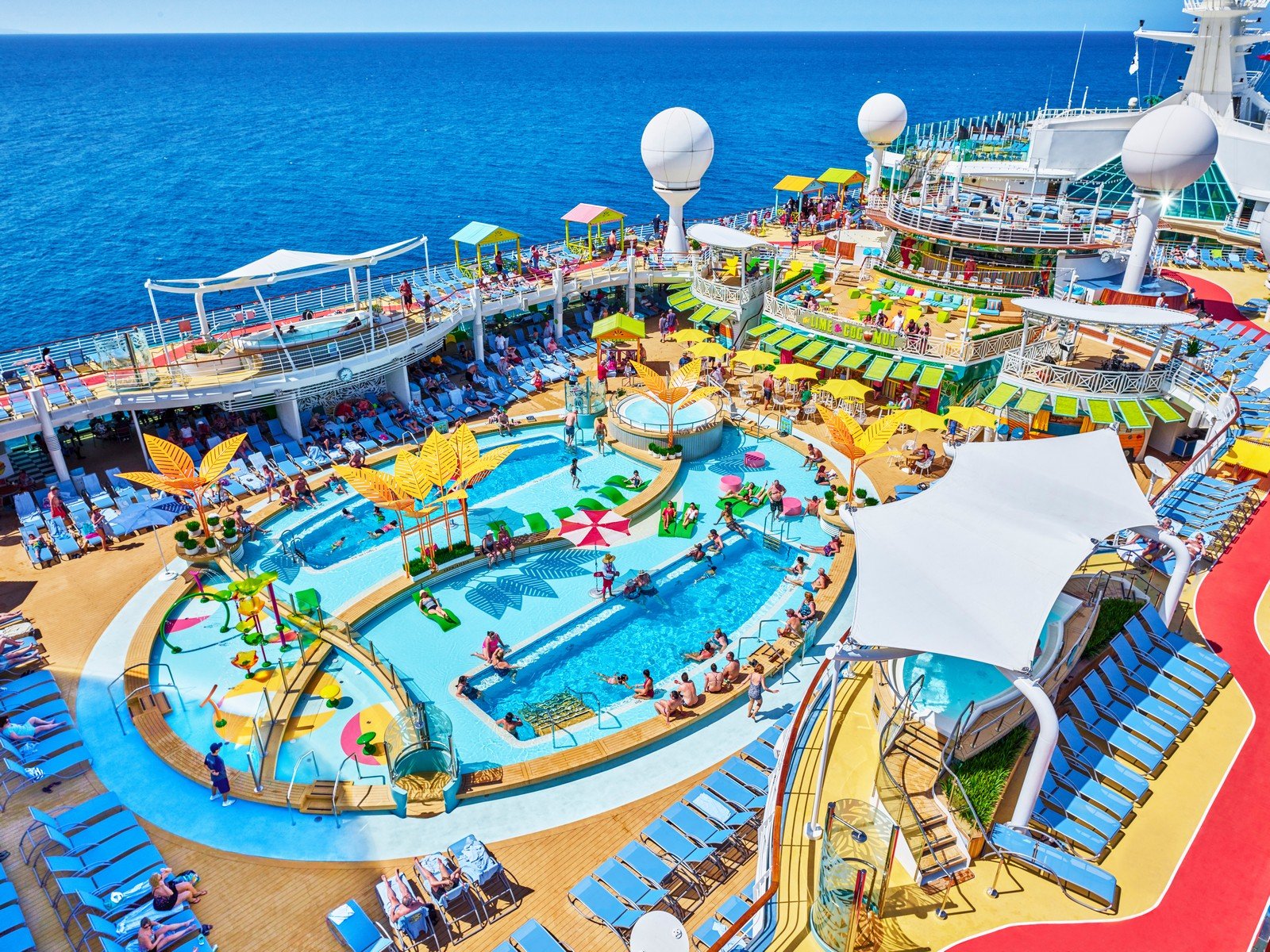 The specifics of exactly how cruise ships will be physically distanced will depend on the ship, but the panel did provide some examples of social distancing it recommends.
Spacing out loungers at the pool
Separating tables at restaurants or leaving some empty
Blocking off certain seats in the theaters
Blocking off some slot machines to allow space between guests,
Moving activities outdoors where possible (e.g., holding yoga class on the ship deck rather than in the gym)
The Panel believes that removal of, and substitution for, self-service buffets during this time will help to maintain these general distancing guidelines and avoid overcrowding, and should therefore be implemented across all ships.
What happens if COVID-19 is on the ship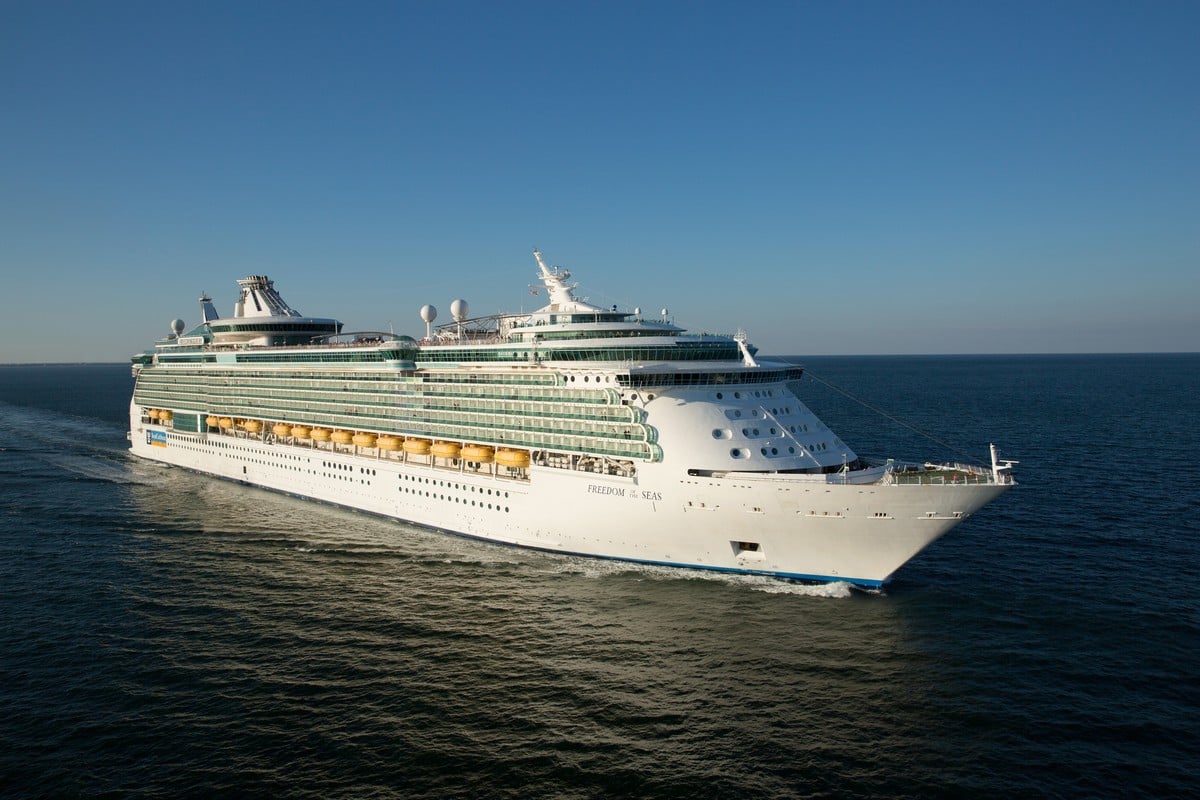 Having a plan to deal with an outbreak is a big part of the Healthy Sail Panel's plan.
Containment
Off the bat, certain staterooms should be designated as isolation and quarantine spaces. These spaces are for people who have either been exposed to someone with a confirmed infection and/or an individual who has tested positive.
Individuals who have tested positive for SARS-CoV-2 or individuals who are experiencing symptoms consistent with a SARS-CoV-2 infection will be isolated in designated isolation cabins within close proximity to the medical ward.
Individuals who were exposed to an individual with a confirmed SARS-CoV-2 infection will be quarantined in a single occupancy cabin with a private bathroom (unless quarantining with family members or close contacts with the same exposure history), no interconnection with an adjoining room, door closed, and preferably with a balcony.
Evacuation
In the event a case is identified onboard, Royal Caribbean should have a plan of action for getting these people off the ship and to a land-based treatment facility.
There should be plans in place for small, medium and large scale evacuation scenarios to avoid the quagmire of problems that occured in February when cruise ships in Asia were unprepared for getting infected guests and crew members off the ship. 
There is a lot of guidance on this subject in the plan, but the bottom line is there needs to be a plan of action.
Only cruise line shore excursions in the beginning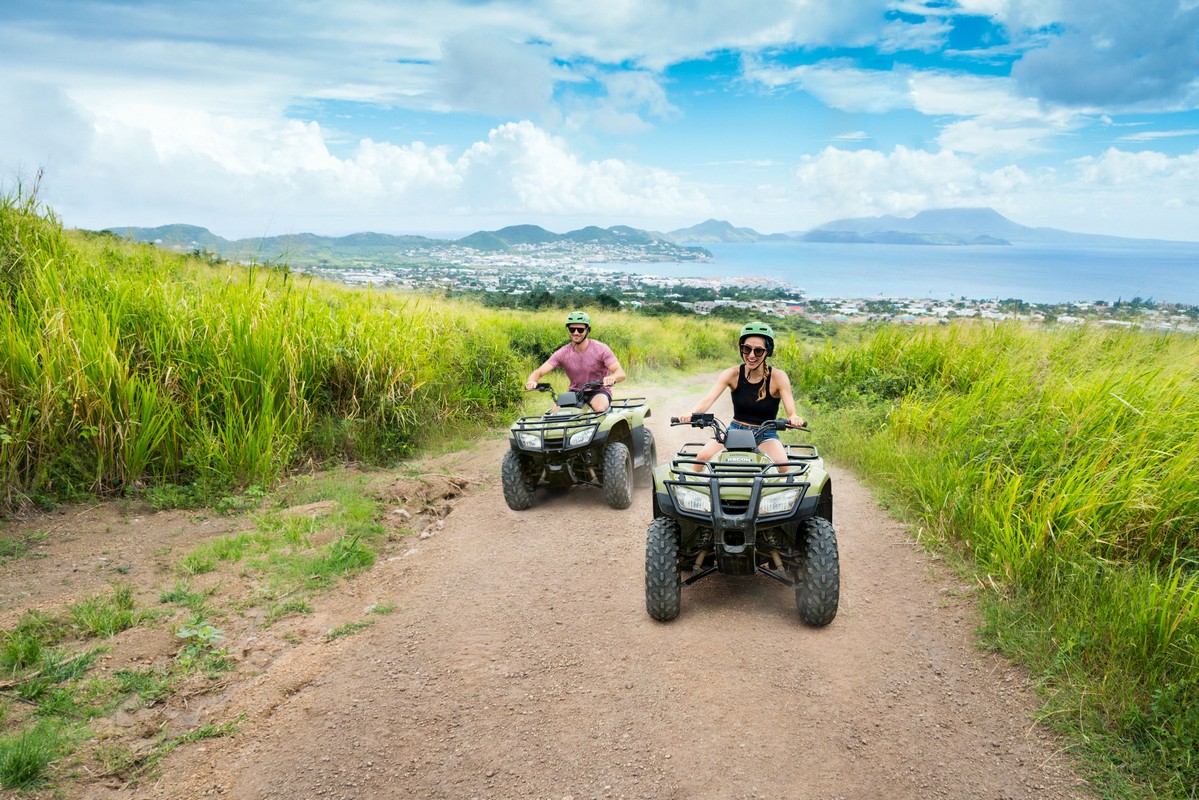 Like other cruise lines have already implemented in Europe, the recommendation is at least for the first few cruises back, guests should only be permitted to disembark at ports if they are taking cruise line sponsored excursions.
The panel does recommend Royal Caribbean "potentially reconsidering the cost of curated experiences" to make these more appealing.
In addition, indoor excursions should only be offered if  if physical distancing, use of masks, and other recommended protective measures can be implemented.
How cruises should restart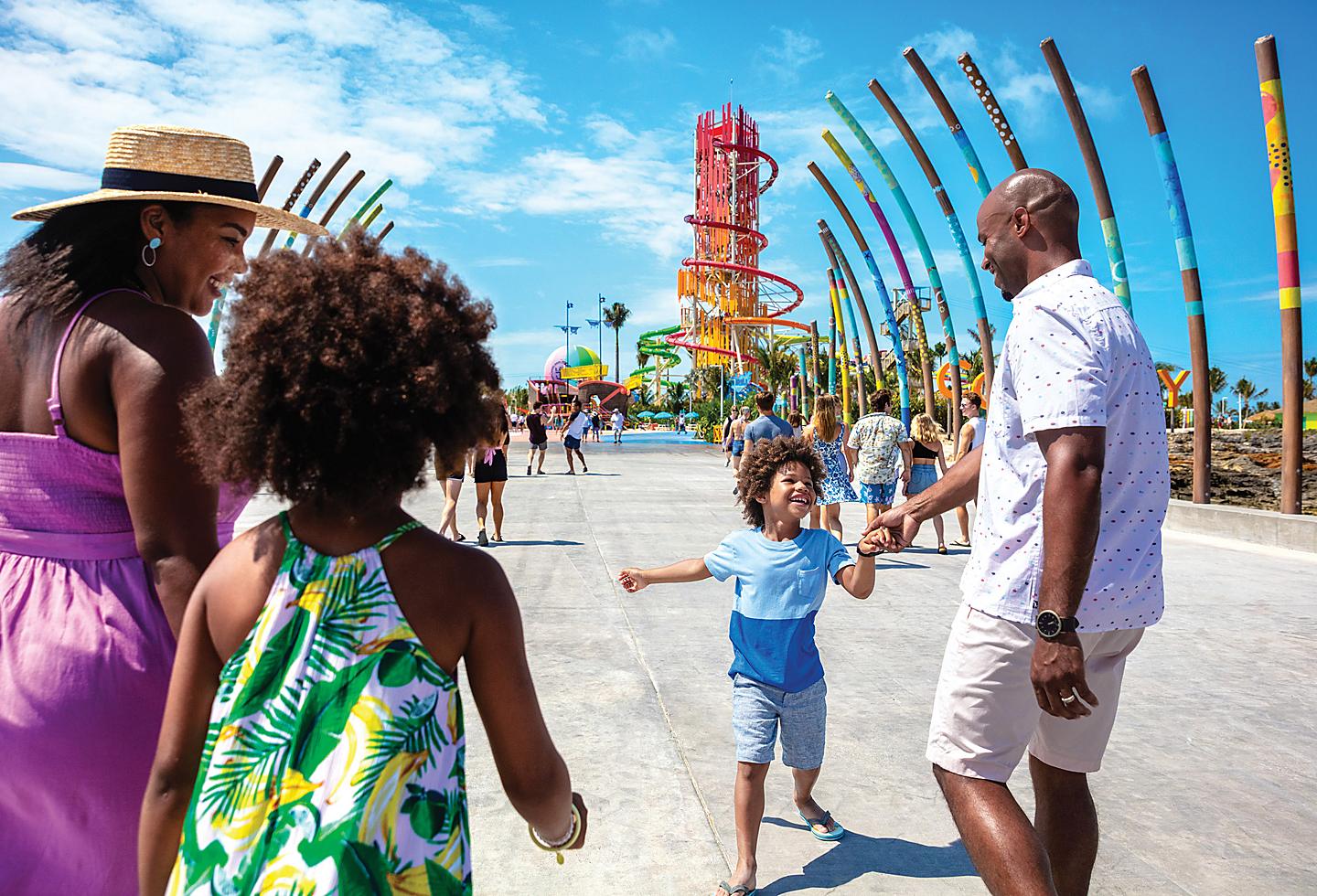 The final part of the Healthy Sail Panel's plan is for how cruises should start back up again.
The first step should be a simulated cruise, where employees pretend to be guests while a ship is docked and independent observers could watch the process and afterwards a full debrief with those observers would be done and corrective actions or modifications could be made.
Next, a a short overnight cruise with a limited load factor would be conducted with employees once again pretending to be guests, with more activities offered onboard.
If that goes well, then Royal Caribbean should offer a short cruise to a private destination.
The initial cruises with paying customers should be as simple as possible with limited destinations, controlled excursions, and short trip lengths. Once these initial sailings are
conducted and internally examined, it may be appropriate to carefully expand operations.