In:
Eating on a Royal Caribbean cruise is just as enjoyable as any shore excursion, performance or activity. Royal Caribbean puts a great deal of effort into its onboard dining options, and I have a few ways you can maximize these choices with some dining hacks!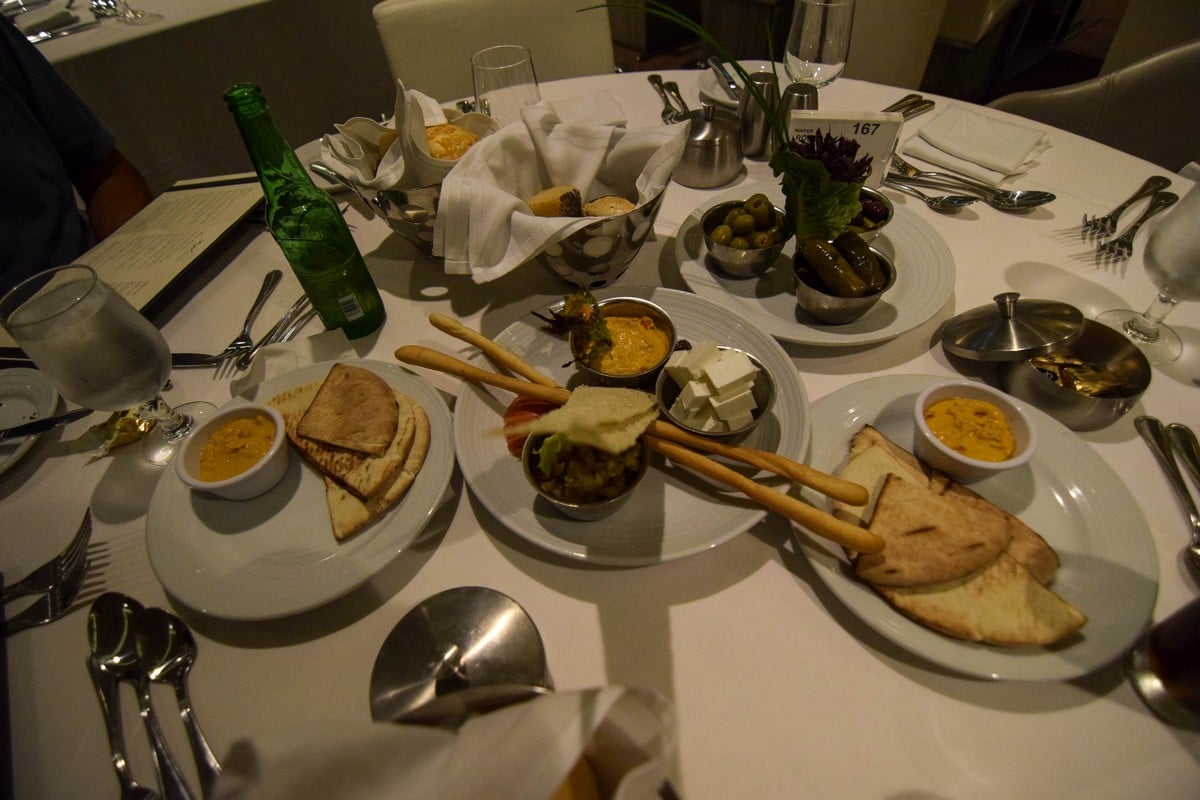 These tips are all about giving you a little bit more out of your dining experience onboard, and giving you a leg up on other guests.
Order off-menu food in dining room
Each evening in the main dining room, there is a printed menu that guests can order from, but there are many more options you can consider beyond what is written on the menu.
The main dining room dinner menu is designed to appeal to a great majority of guests, but perhaps you have a dietary restriction, or you just really want something else.
Guests can ask to speak to the head waiter at any point and order something special, provided the chef in the galley has the ingredients to make it.  
The example I often share is Royal Caribbean used to offer Indian dishes on its old main dining room dinner menus, but the current version does not offer it.  As a result, I always speak to the head waiter and ask to have an Indian dish prepared for me each evening.  Sure enough, my waiter brings me that special dish every night.
Ice cream in a cup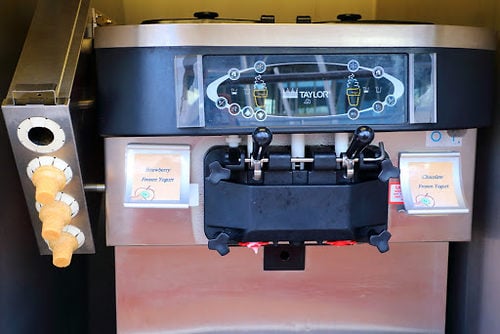 This tip is something I learned from someone on Periscope, and it is sheer genius for someone that loves ice cream.
On all Royal Caribbean ships, there is complimentary soft-serve ice cream on the ship.  Usually, it is near the pools and there are ice cream cones available to pour the ice cream onto.  Ice cream cones are great and all, but you really cannot load them up too much without an incredibly elevated risk of it falling over and you becoming that guy.
For those that want to load up on ice cream without multiple trips to the machine, grab a drink cup from somewhere onboard.  Usually, the water cups in the Windjammer are perfect for this.  Take the cup and fill up the cup with as much ice cream as you can handle.  The result is that ice cream fix you have always dreamed of!
If you want to take it to the next level, grab a soda with your drink package and make an ice cream float!
The secret menu at Perfect Day at CocoCay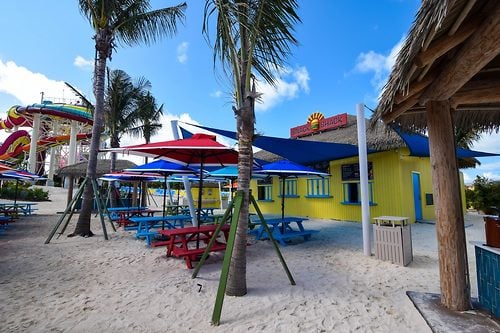 If your cruise visits Perfect Day at CocoCay, be sure to stop by the Snack Shack not only for the awesome food on the menu, but a few added items not listed there too!
Known colloquially as "the secret menu", you can ask for a chicken parmigiana sandwich, which is essentially a cross between the crispy chicken sandwich, mozzarella sticks and marinara sauce that are on the menu.
Not only is this an added menu option most guests do not know about, but it is really tasty!
Make your own pizzas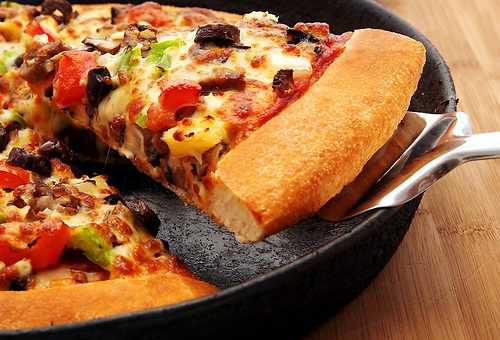 While Sorrento's Pizza offers slices of pizza all day, you might not have known you can customize your pie at a special station.
You can place an order (no additional cost) for a pizza with just the toppings you like, and have a a custom pie hot and ready to eat fairly quickly.  Moreover, you can also request a gluten-free crust option.
After you place the order, head across the Promenade to the pub and enjoy a drink while you wait.
Stock up on cereal for excursion snacks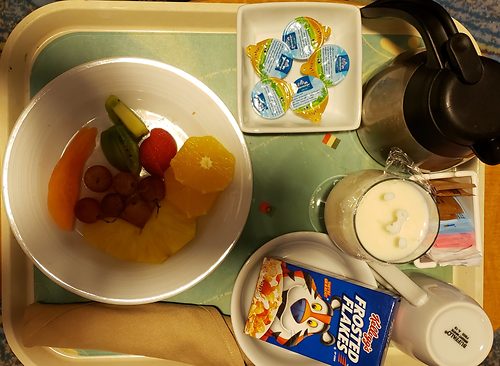 If you have kids, be sure to grab a few extra boxes of cereal from the Windjammer to bring back to your room.
Boxed cereal is a tasty and portable snack that works really well for shore excursions. Whether the kids want something to munch on during the bus rides, or at the beach, cereal will not go bad in the heat, and travels well.
What is your favorite dining hack?
Do you have a dining trick on Royal Caribbean not on this list? Share your food ninja tips in the comments!